If 2023 has taught us anything, it's that not every Jordan takes flight. With the sneaker market growing and the economy being as it is, sneakerheads have become more selective about their purchase choices. This was clearly evident when a few of this year's biggest releases were simply untouched on shoe shelves across the globe. In this article, we've put together a list of Jordans that didn't sell well in 2023 – some for good reason, and others came as a huge surprise.
RELATED: "What The RTFKT" Mega Exclusive Air Force 1 Sneakers Will Be Limited To 40 Pairs
10. Air Jordan 2 Retro "Muslin" (or Craft Sunset Haze)
The Air Jordan 2 has never been a popular sneaker, even when it was first dropped all the way back in 1986. There's just something about the silhouette that both fans and Michael Jordan himself don't really dig. When you combine that information with this earthy, unbleached textile colourway, it's not hard to see why this pair made the list. According to reports, the sneaker is meant to echo the raw materials of a designer's sketchpad. Regardless, the market responded with a lukewarm reception. You can currently find a pair on StockX for just $60 – that's way below retail.
9. Air Jordan 4 Retro "Thunder"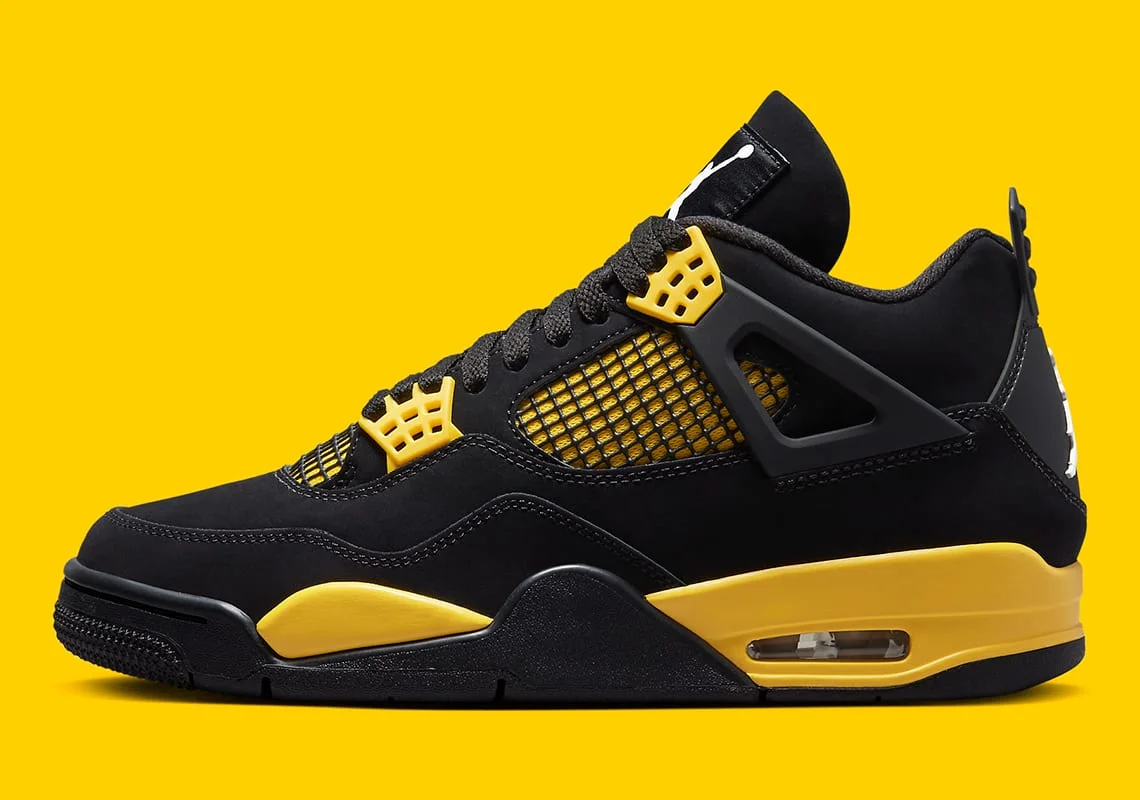 The hype around the Thunder was electrifying. Marked as one of the biggest releases of 2023, it came as a huge surprise that this release flopped in Q2. I say "flopped" because stores, resellers and Nike's official website still had a lot of pairs that didn't sell quickly. Paying homage to MJ's motorcycle racing team, the sneaker itself is quite striking. Unfortunately, fans didn't love it enough to pay the $210 retail price. Today, you can find these kicks on StockX for way less than the average asking price. If I were a gambling man, I would never have thought that the Thunder would appear on a list of Jordans that didn't sell well in 2023. But here we are.
RELATED: These Amazing Air Jordan 1 High "Beetlejuice" Sneakers Are Perfect For Halloween
8.  Air Jordan 2 Retro "Wings"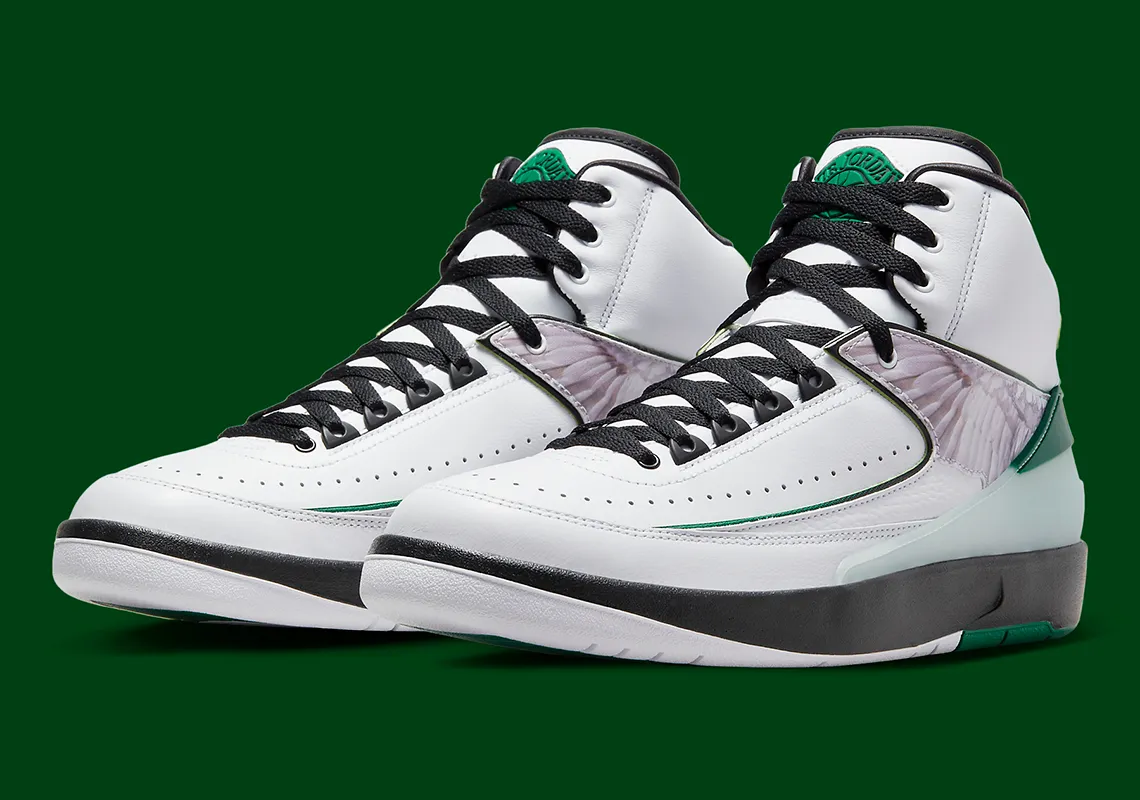 Another AJ2 comes in at number 8 on the list. Currently on sale on Nike at 28% off, the Wings retro just didn't resonate with Air Jordan fans – even if the sneaker paid homage to Jordan Brand legend Howard "H" White. In all honesty, I'm yet to meet someone who owns a pair of these. And yet, they're not the ugliest pair around. The green, black and white colour scheme adorned with the wing graphics are kinda cool. But it just never took off.
7. Air Jordan 7 Retro "White Infrared"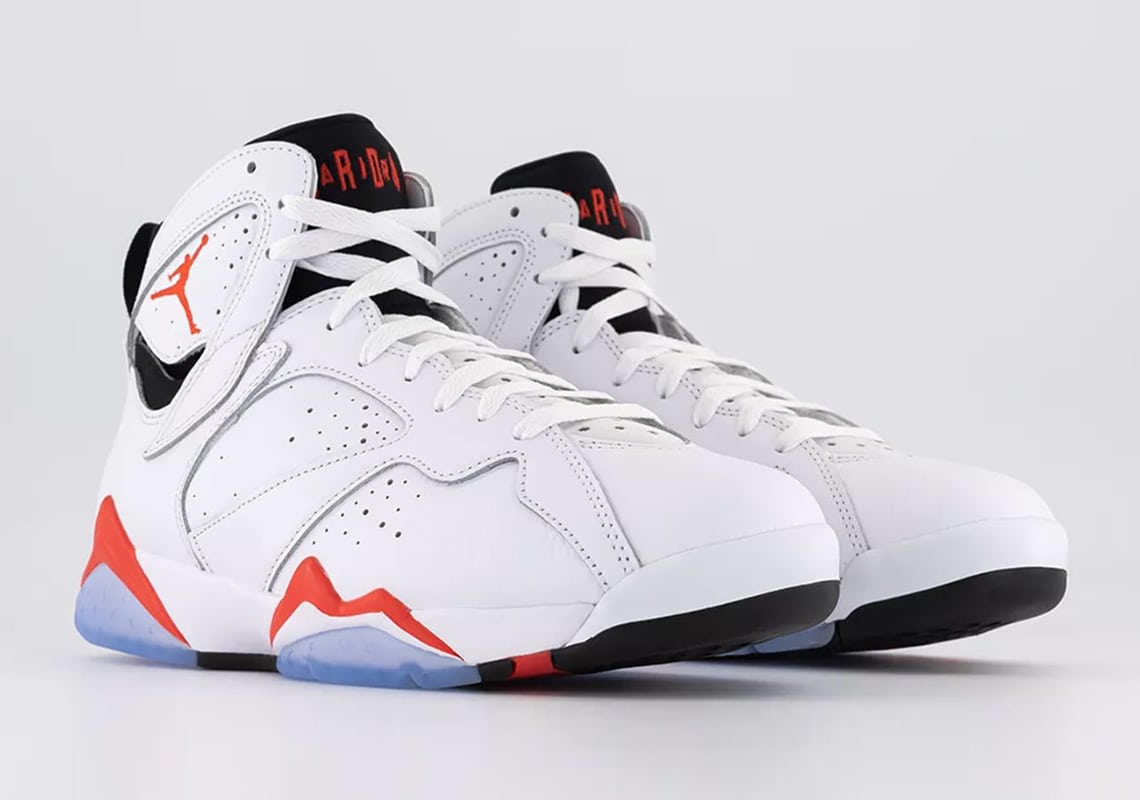 Exuding a clean aesthetic which contrasts with the pops of vibrant infrared, this classic silhouette just didn't catch the anticipated heat. It's a beautiful sneaker – one that probably should have sold a lot more. But it didn't. In fact, they were floating around on most online stores well after the release date. Who would have thought that a Jordan 7 wouldn't sell that well in 2023? But wait…
Our favourites. Available now at Nike.com
6. Air Jordan 7 Retro "Chambray"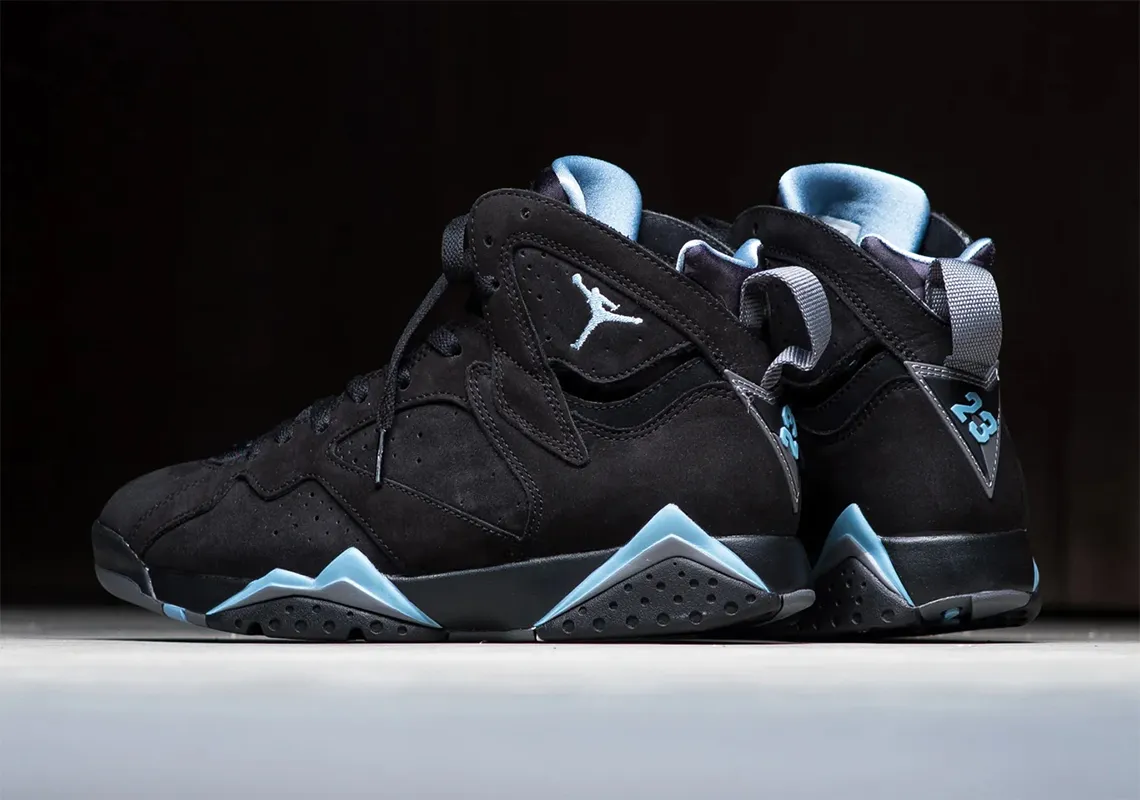 The 7s definitely didn't get enough love in 2023. Returning in a cool "Chambray" blue, this Q3 entry's descent into sales obscurity was a bit of a head-scratcher for everyone. Selling for $200 on release date, you can now pick them up for just $130. While there's nothing particularly wrong with the AJ7 "Chambray", it is a rather boring drop – especially when you consider how much more exciting it could have been with a tweak or two.
RELATED: The Air Jordan 1 MM High "Sport Red" Is Fresh, Clean & Exciting 
5. Air Jordan 13 Retro "Wolf Grey"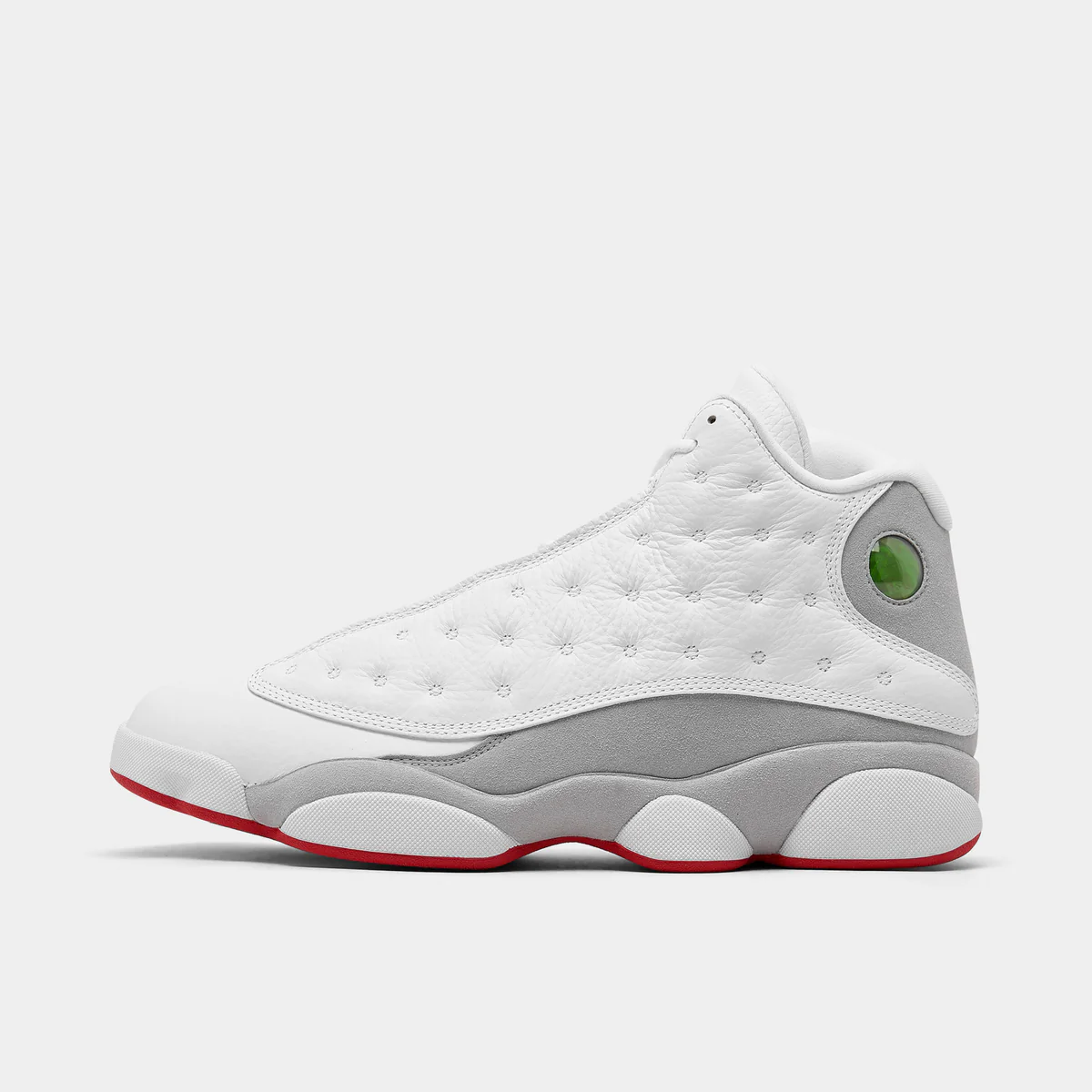 #Nike_414571-160
The Air Jordan 13 "Wolf Grey" is another simple, beautiful and stylish sneaker that just didn't get a lot of attention from sneakerheads. Again, there's nothing wrong with the colourway or the quality of the drop. It's just boring in comparison to some of the other releases around the same time. Personally, I'd definitely rock these. But would I wait in line for hours on a Saturday morning to buy them? Probably not. They're a bit too basic.
 4. Air Jordan 5 Retro "Burgundy"
#Nike_DZ4131-600
When news of the Air Jordan 5 "Burgundy" first dropped, everyone and their mother was excited for the release. YouTubers and sneaker news sites hyped up the drop as one of the best of the year. Except sneakerheads didn't think so. As a rerelease, many complained about the changes Jordan had made – like adjusting the colour and the materials. Add to that a hefty price tag, and it's not surprising that it is one of the Jordans that didn't sell well in 2023.  
RELATED: The Nike Dunk Low GS "Dance" Glows In The Dark
3. Air Jordan 1 Retro High OG "Palomino"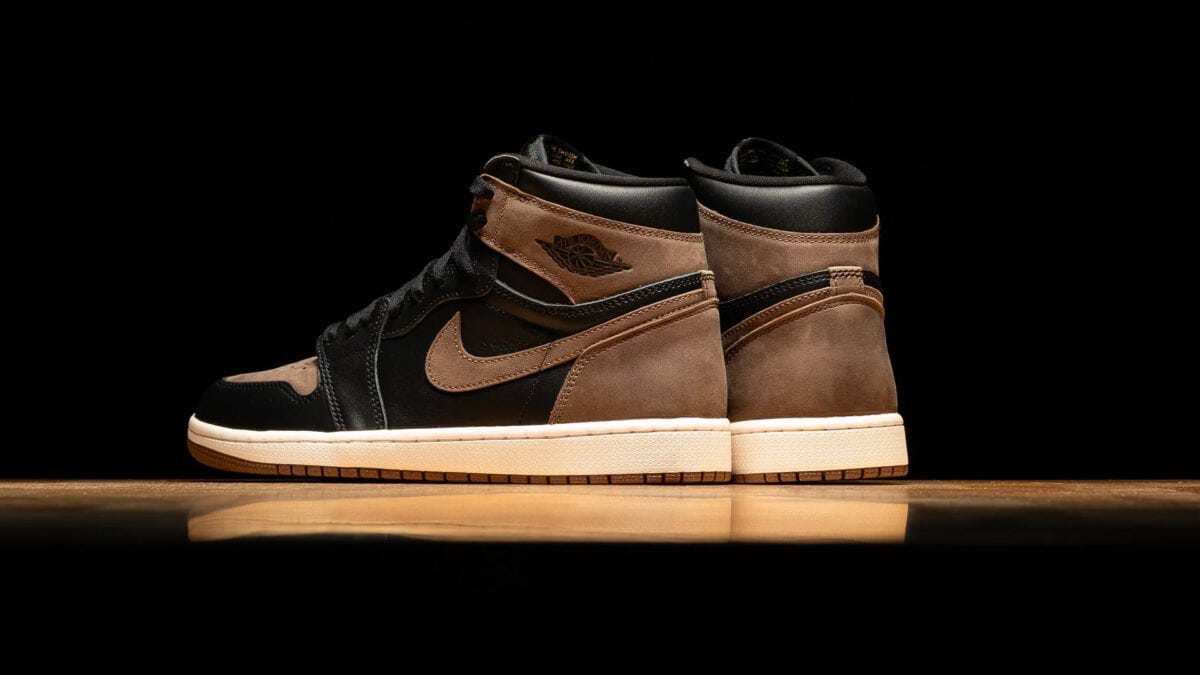 Easily one of the most beautiful sneakers of the year, it is surprisingly also one of the sneakers that hasn't sold all that well. Marketed as the Mocha 2, you'll still find these in stores and on shelves for some bizarre reason. As someone who jumped at the opportunity to cop the Palomino sneakers, I can tell you that you're missing out on a premium release. Dipped in the hues of the sun-baked earth, this one deserved a lot more love. But perhaps Nike released too many pairs. It's hard to tell.
2. Air Jordan 6 Retro "Aqua"
#Nike_CT8529-004
From the moment I first laid eyes on the Aqua rerelease, I knew it wasn't for me. I can't put my finger on it, but this AJ6 wasn't all that appealing. Sure, the materials are premium. The design is simple and clean. But it just didn't seem like a must-have. And it seems I wasn't the only one who felt that way. The Aqua remains in stock for nearly all sizes on Nike.com. Like most of the big releases from Q4, it was a huge disappointment for the brand. But there's one Q4 sneaker that seems to have got it even worse…
1. Air Jordan 1 High OG 'Royal Reimagined'
#Nike_DZ5485-042
The Royal Reimagined might be the biggest sneaker tragedy of 2023. Like every other release in Q4, it wasn't exactly ugly or unappealing. But fans just haven't taken to it. The suede finish and the blue colourway are cool and all, but they're just not exciting enough. In a year where we got so many great Air Jordan 1s, this felt average at best. I don't know how many of these have even sold, but I've seen tons of sneakerheads laughing about this pair in forums online. This was a reseller's nightmare.
RELATED: Nike Dunk Low Winterized "Cargo Khaki" Is Perfect For Winter
Tell us, which other Jordans didn't sell well in 2023?