adidas Running has started the year off with a bang, releasing a number of new BOOST silhouettes, including their latest running shoe, the UltraBoost Parley in April. Keeping the momentum going, the team have released a brand-new technical performance shoe for runners. The all-new adidas SOLARBOOST is built for those who demand the best in performance, comfort and energy return when they run.
The new silhouette has been inspired by NASA engineering with a designed for pure function and a high-performance, lightweight running frame. The shoe features pioneering data-driven Tailored Fibre Placement technology. The technology is based on fibres created with Parley material content, and with every detail designed to specification for a superior comfort, fit and support in a lightweight form allowing runners to move confidently at any speed or distance. The shoe's industry-leading lightweight frame weighs just 295g, which is 15g lighter than the previous Energy Boost silhouette, showcasing adidas' continuous drive for better gains and performances.
The SOLARBOOST has been maximised for performance-driven function, which was tested by the adidas Runners community in key cities across the world in a wide range of temperatures and running conditions. The ground-breaking innovations include the following:
Tailored Fibre Placement: a new cutting-edge technology, which uses Aramis data to accurately lay down fibres featuring Parley material content in the mid-foot to support the runner.
Updated Energy rail: a new, lightweight symmetrical construction with BOOST technology to increase the shoe's stability.
Refined fit counter: a supportive and lightweight heel construction, which was designed to enable free motion of the Achilles tendon in addition to a more accommodating fit.
BOOST sole: a highly responsive, 85% BOOST midsole that provides superior, lightweight cushioning.
Optimised Stretchweb: a rubber outsole that has a superior grip, which adapts to the runner's foot strike, moving in harmony with BOOST to provide a smoother and more flexible ride.
The adidas SOLARBOOST is available on the adidas ecommerce site, adidas performance concept stores, as well as Totalsports for a retail price of R2,299.
For more imagery from the drop, follow me on Instagram.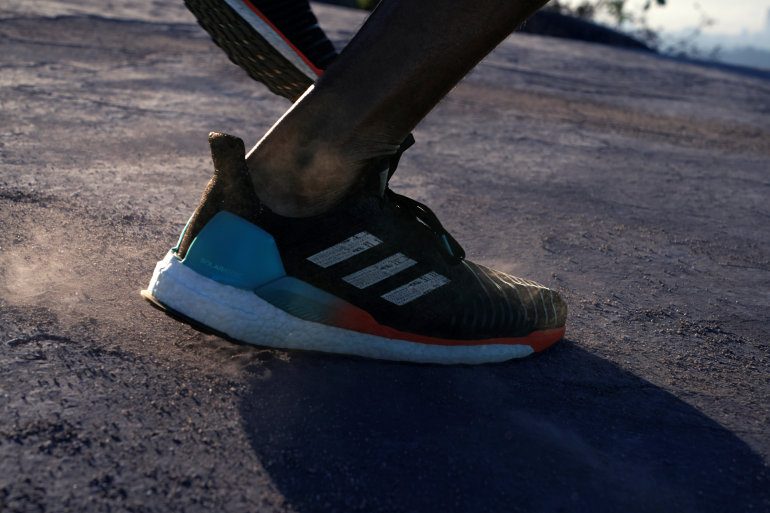 Our favourites. Available now at Nike.com