Michael Jordan's natural love for the game of golf has always been one of his main defining traits. Even during his active years, he always seemed to make time for this sport, no matter what was going on. That love for the course has only grown in his retirement, and he's dedicated a wealth of resources towards growing his brand in golf. While Air Jordans will always remain his staple brand, the Golf connections have undeniably made their way into the roster of shoes. We've seen some interesting golf shoes from the Jordan brand in the past, such as the Jordan 12 Low G and the Jordan Retro 6 G. These designs were impressive for their time. But the latest iteration of Jordan's golf shoes is simply spectacular, introducing the Air Jordan 1 High Golf "Gift Giving" Pack.
RELATED: These Ghost of Tsushima x Nike Air Jordan 1 Sneakers Are Made For Gamers
Leaked earlier in August, the Air Jordan 1 High Golf "Gift Giving" is a futuristic and stylish design that fits into the bigger library of Jordan brand sneakers. Drawing inspiration from Jordan's Japan-exclusive designs, you can instantly connect the dots with the bright metallic silver finish. This chrome design is highly popular in Japan's drift circuits, and it has made its way into fashion.
The specific sneaker we can draw parallels with is the "Tokyo" colourway of the Air Jordan 1. But unlike the Tokyo colourway, these are a lot bolder with a metallic aesthetic everywhere. The Tokyo colourway was a part of the Co.JP line from Nike that is dedicated to Japanese-inspired designs in the world of footwear. If you are looking for some Nikes that are outlandish, you should check out Co.JP.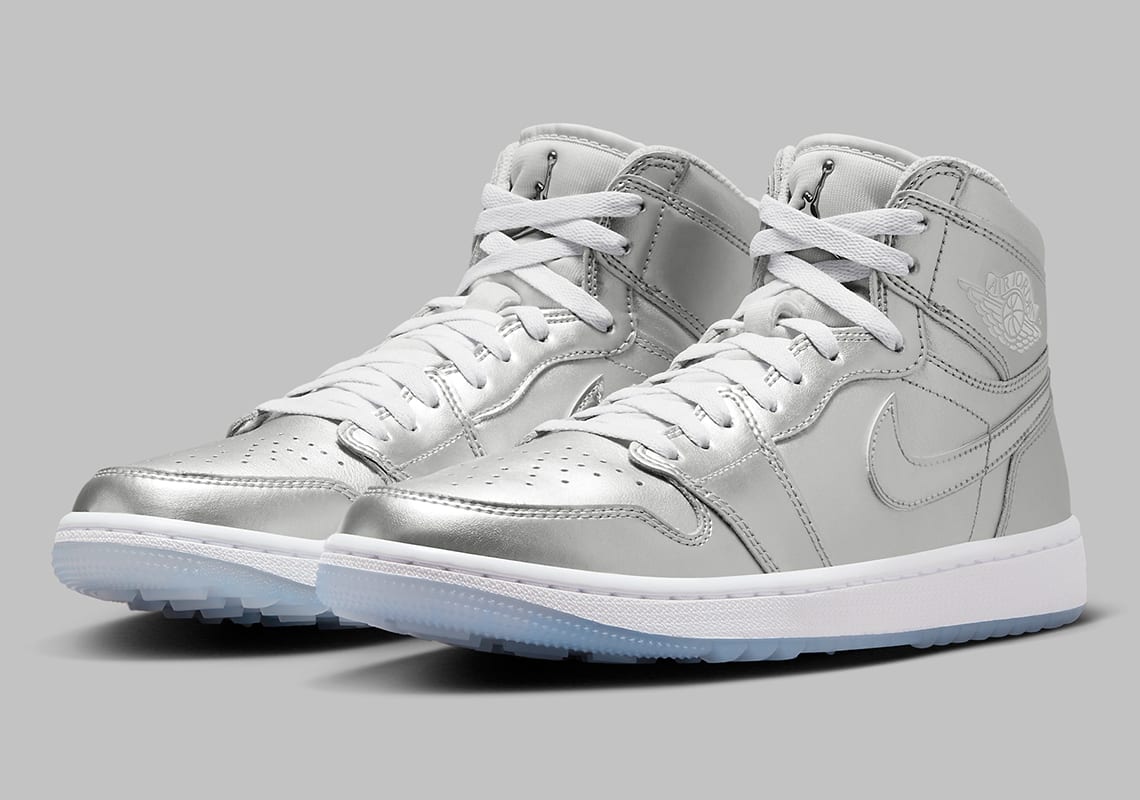 All the components of this Jordan 1 sneaker have a matte silver look. The Jumpman logo, swoosh, and packaging are all sporting the same aesthetic. Meanwhile, the outsole tries to match the rest of the sneaker with a cool, translucent icy blue.
RELATED: 6 Beautiful Air Jordan 1 Disney Princess Sneaker Designs
If you want a more understated version of this look, there's a Low version in the collection that still has the eccentric metal finish, but the casual vibe of a low sneaker remains.
Our favourites. Available now at Nike.com
There's also the Jordan 6 Low Golf "Gift Giving" in this collection. It has a simpler design, but don't let that fool you. It's still a total show stealer in the presence of regular golf shoes. The spiked silhouette is a true game changer with how it creates some zigzags and overlays around the core sneaker. The execution is just more regular compared to its counterpart. The "Gift Giving" pack is set to drop on November 17th via the SNKRS app. So it's best to start preparing for the drop however you can.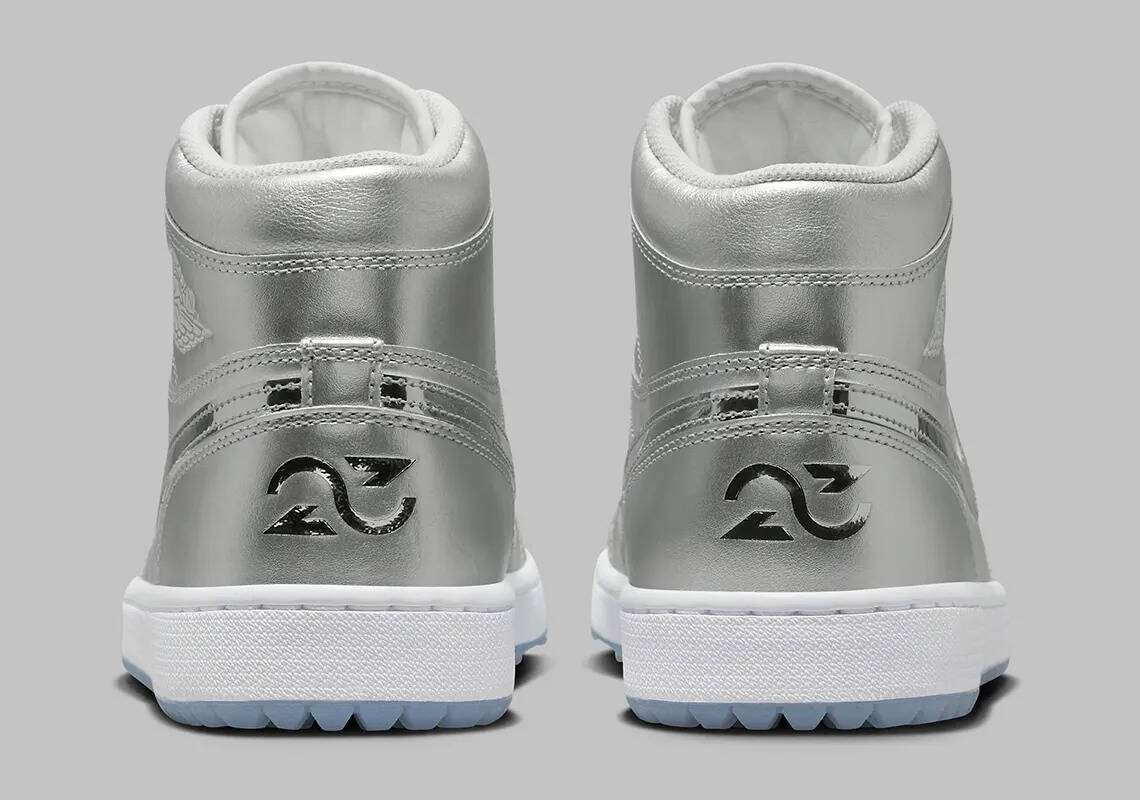 There's nothing stopping you from using these as casual shoes. Even on a golf course, they stand out. So it's best to rock them with whatever that feels comfortable. If you're keen on getting your hands on a pair from the "Gift Giving" collection, you should be aware that the Jordan 1 Low will retail at $170, the 6 Low starts at $230, and the 1 High retails for $210.
RELATED: The Nike Air Max 1 "Aura Midnight Navy" Dropped Today
Would you wear these stunning Air Jordan 1 High Golf "Gift Giving" sneakers? Let us know in the comments!
Source: Sneaker News