Isn't it amazing that we live in a world where we learn about upcoming sneakers ages in advance? I mean, we don't even have official images of the upcoming Air Jordan 6 "Reverse Oreo" sneakers, the following stunning colourway in the AJ6 range, but because of skilled insiders and accurate mock-up representations, we get a super early look at these stunning basketball shoes.
RELATED: Wait, Batman Wore Air Jordan 6 Sneakers For Batman Returns?
This fabulous silhouette has come a long way since it was first released in 1991. Besides some additions and changes, like the extended and epic-looking tongue, the sneakers have stayed relatively the same, maintaining their excellent but retro design throughout the decades.
Let's travel back in time quickly to 2010, when the world saw one of Jordan Brand's first Air Jordan 6 "Oreo" colourways, using a stunning black and white colour-blocked colourway to wow its fans worldwide.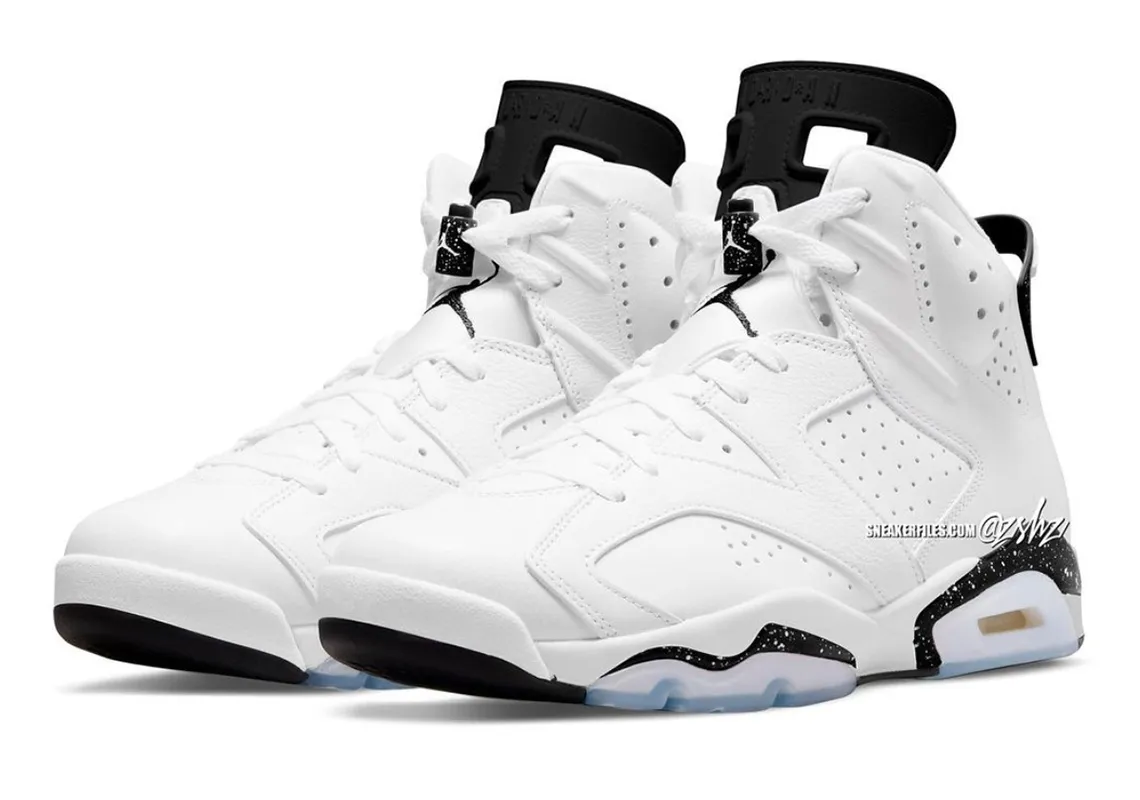 One would think that "reverse" would mean that the colours would be in the same pattern but exactly inverted; however, the Air Jordan 6 "Reverse Oreo" opts to drop the colour-blocking for a clean, primarily white look.
RELATED: New Images of the Air Jordan 6 "Yellow Ochre" Leaked
The upper is made of all-white leather that looks almost creamy in the images, really selling that "Oreo" look, with touches of intrigue with black accents and white-speckled black pieces.
Our favourites. Available now at Nike.com
The outsole is a combination of black with translucent pieces that aid in showing the visible Air unit in the heel, fringed by accents that really earn the sneakers their "Reverse Oreo" name that is black with white speckles, a detail that is repeated on the rear pull-tab as well as the draw-string like pull at the top of the laces.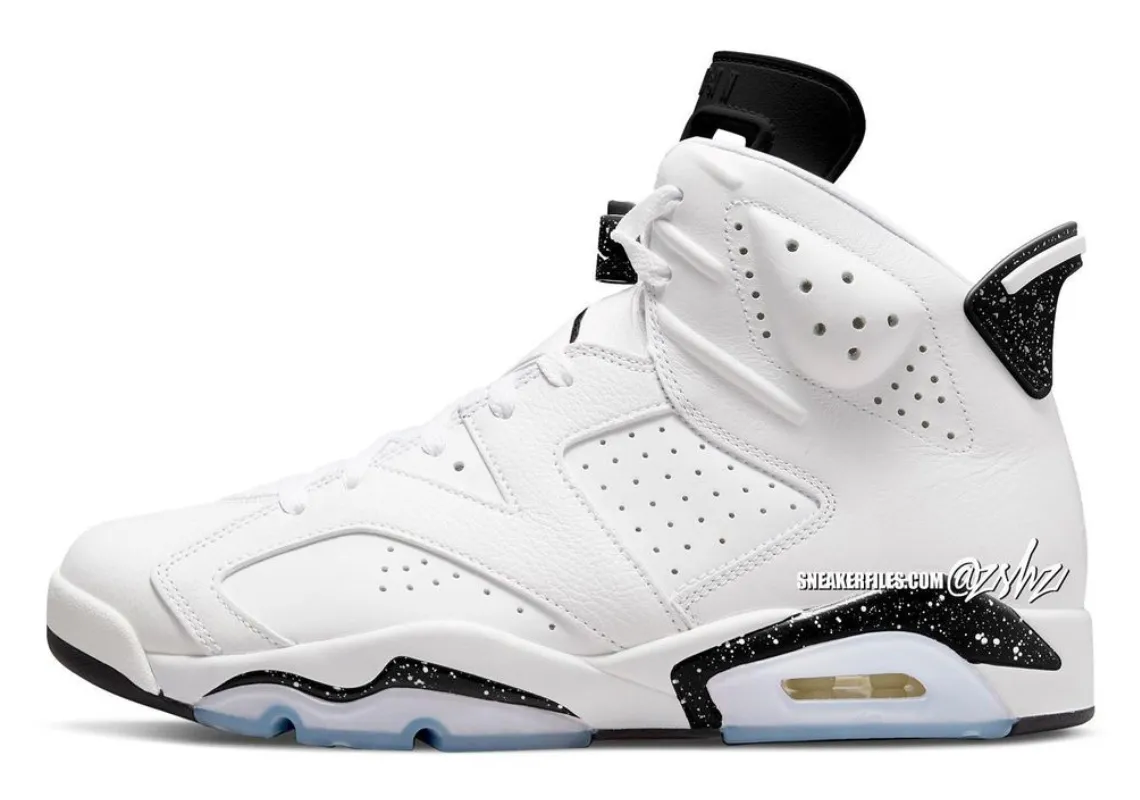 The signature Air Jordan 6 tongue piece is a stark black to match the outsole and the Jumpman logo on this pair, bringing back a touch of its colour-blocked heritage but very subtly.
RELATED: Flush in Style: 6 Epic Air Jordan Toilets You'll Love!
Other than that, every detail that we know about and love from the Air Jordan 6 silhouette has been maintained, including the angular panelling, the perforations in the leather all over the upper and the padded – but still perforated – sections that provide extra ankle support.
Release Date and Price
Due to this not being an official first look and just a mock-up, this pair has yet to set a specific release date. Still, it is expected to hit Nike SNKRS and Jordan retailers worldwide in the Summer of 2024.
It's difficult to say what the price for these killer kicks will be this early. Still, if past pairs are anything to work off of, these sneakers will set you back about $200 if you want to add them to your monochromatic collection.
Can you wait until these Air Jordan 6 "Reverse Oreo" sneakers are available? We can't.
Sources: SneakerNews, TheRetroInsider