The year 2023 has already been thrilling for fans of the legendary Nike SB Dunk Low. This iconic shoe design has showcased exciting collaborations with big-name brands like Jarritos, Supreme, and Crenshaw Skate Club, to name a few. But get ready to mark your calendars once again because yet another enticing collaboration is on the horizon. This time, the Swoosh brand joins the esteemed Brazilian jiu-jitsu brand Albino & Preto to infuse a unique and fresh design into the Dunk Low collection.
RELATED: Everybody Wants These Nike SB Dunk Low "Lion-O" Sneakers
Since bursting onto the scene in 2011, Albino & Preto has made a name for itself as a brand that masterfully fuses traditional Jiu-Jitsu uniforms with modern lifestyle trends. Over the last ten years, this vibrant apparel brand has forged alliances with various other brands, resulting in truly dynamic and unforgettable collaborations.
They've embarked on exciting projects with the star-studded NBA, the edgy streetwear brand PLEASURES, the iconic hip-hop group Wu-Tang Clan, and the beloved toy car company Hot Wheels, amongst many others. Each collaboration sees Albino & Preto infusing their Kimonos and other BJJ elements with a blend of nostalgic and contemporary inspirations. Now, they bring their unique aesthetic to the Nike SB Dunk Low, combining the world of Brazilian Jiu-Jitsu with the iconic skateboarding silhouette.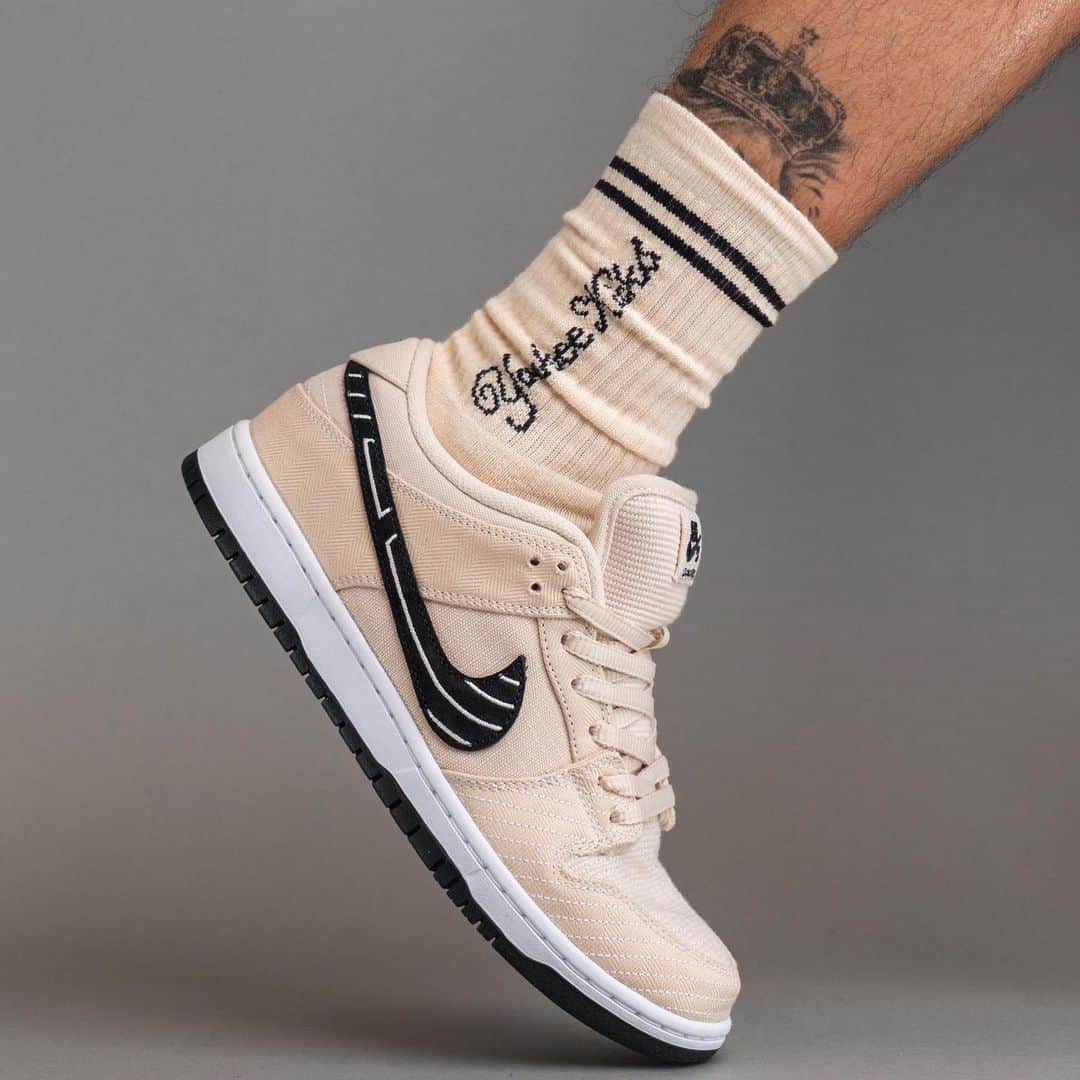 #Nike_FD2627-200
Taking inspiration from the world of martial arts, this distinct sneaker presents a neutral-toned upper constructed from robust, heavy-gauge canvas. This choice of material cleverly reflects the sturdy fabric of the gi uniforms used in Brazilian jiu-jitsu. Bold black Swooshes enhanced by white embroidery then work alongside "AP" branded heels, and graphic insoles to add a touch of flair to the martial arts-inspired design.  
Nevertheless, the show's real star is undoubtedly the sneaker's innovative tear-away uppers.
Our favourites. Available now at Nike.com
You'll find that a new colour is revealed beneath when these are torn away. The tear-away details allow each wearer to personalise their style and inject a unique flair into their look. And thanks to @thesolesorcerer, we get a glimpse of exactly what the sneaker looks like with the uppers removed.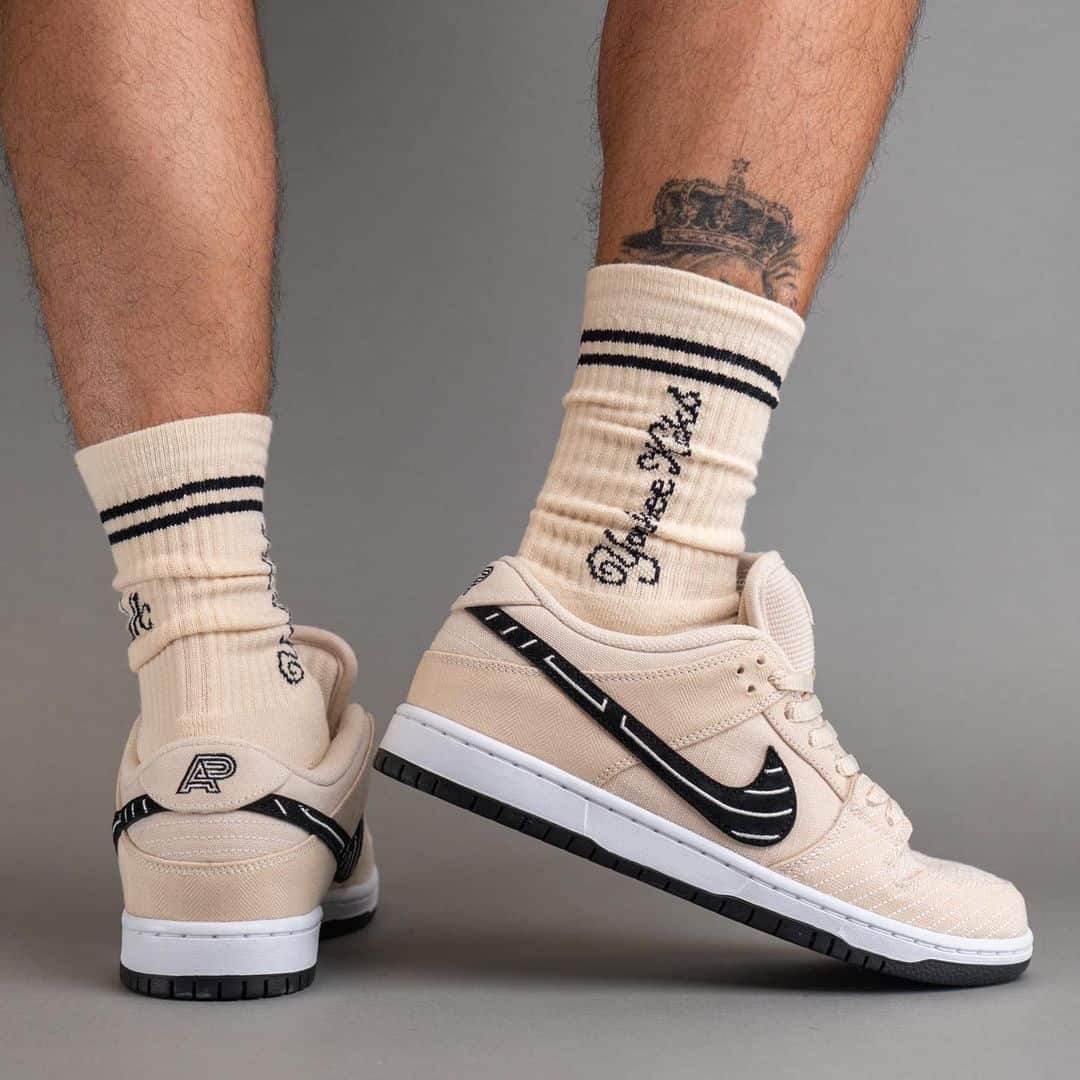 RELATED: The Nike Dunk Low "Michael Jackson" Sneaker That Got Away
But the personalisation doesn't stop there – the sneaker also provides you with five distinct lace options, each in a different colour, to choose from. These colours are not just for show – each one represents a different belt colour in Brazilian Jiu-Jitsu, offering a sincere nod to the fans of the sport.
To complete the look, the sneaker sits atop clean white rubber midsoles and sturdy black rubber outsoles, ensuring a fresh and robust finish. Whether you're a devotee of the sport or simply on the hunt for a versatile addition to your footwear collection, these sneakers are bound to leave an impression.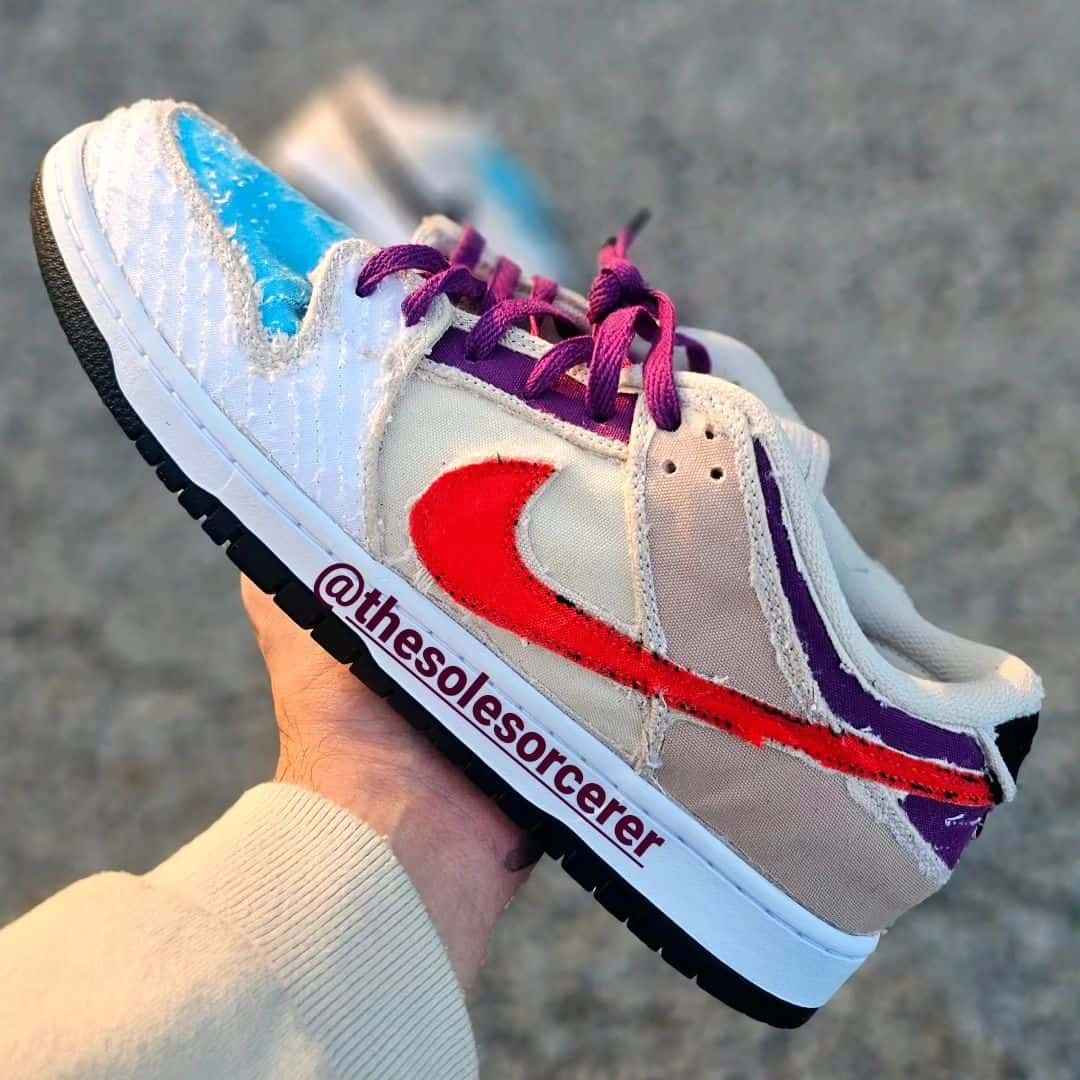 The Albino & Preto x Nike SB Dunk Low is set to launch via Nike SNKRS on September 23rd, retailing at $130 USD. Following the initial release, you can find the sneakers at selected skate shops and online retailers. If you are interested in grabbing a pair, mark your calendar for the release date and remember to follow us for more sneaker drops and reviews.
RELATED: The Nike Dunk Low "Autumn Gentleman" Exudes Sophisticated Elegance
So, what's your take on the Albino & Preto x Nike SB Dunk Low?
Sources: HypeBeast, Yankee Kicks, The Sole Sorcerer