Who wouldn't fancy sneakers adorned with sweet-as-candy designs? Not only are their delectable designs visually appealing, but they also add a playful and unique touch to any sneaker collection. While some designs play it upfront, covered head to toe with frosting and sprinkle-like details, others prefer an understated hint. Be it a flavourful colour palette akin to the beloved desserts they represent or incorporating small details like laces that resemble candy wrappers, there are plenty of ways to incorporate a sweet theme into a design. Next in line with this dessert-themed trend is a befitting custom sneaker created by @shoesmakerlab. These talented custom sneaker artists have drawn inspiration from the delightful combination of strawberry ice cream and marshmallows to create an enticing colour scheme for their custom Pink Air Jordan 1 Off-White sneakers.  
RELATED: Bruce Lee Green Dragon LUX Sneakers For Fans Who Don't Love Yellow & Black
While we have seen the use of dessert-inspired colour schemes in custom sneaker designs before, Shoes Maker Lab has dared to differentiate, introducing various textures across the upper of the sneaker, creating a sweet visual delight. The starting point? A neat white tumbled leather base that echoes the soft, wrinkled texture of white marshmallows; quite a clever material selection, if we say so ourselves.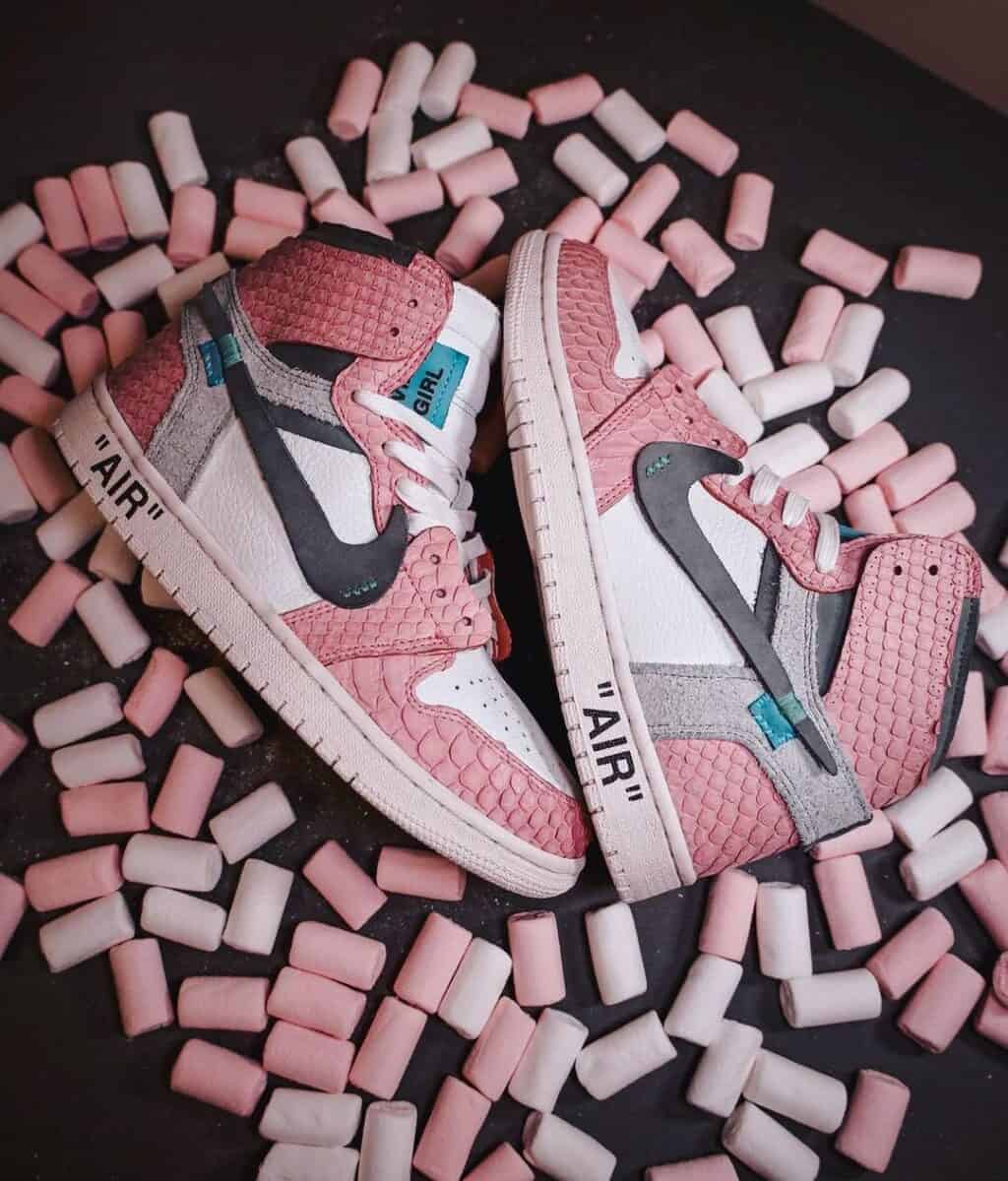 Creating a stark contrast, the sneaker boasts a graphite nubuck, dressing Off-White's signature deconstructed Nike Swoosh while simultaneously gracing the sneaker's collar. An additional lighter shade of grey adorns the heel overlays. These elements, while not directly tied to the marshmallow and strawberry ice cream theme, play a vital role in enhancing the sneaker's overall look.
A surprising yet delightful touch of teal stitching on the Nike Swoosh and a teal "Shoes Maker Lab" label on the tongue add further charm. Those with a keen eye will have noticed that the padded look of the tongue also harkens to the soft and puffy look of marshmallows.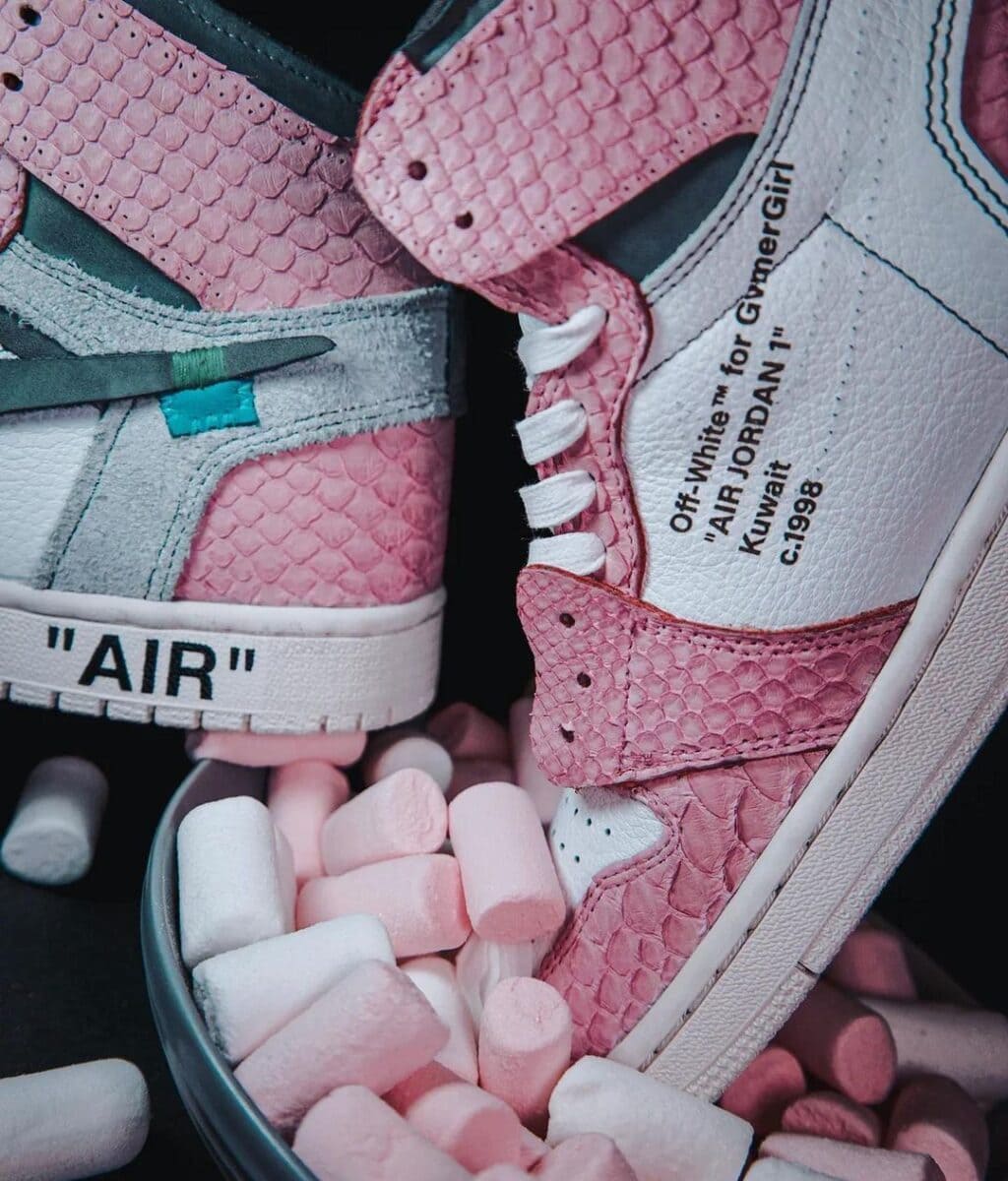 RELATED: Level Up With These Mario Bros x Nike Air Force 1 Sneakers
However, the icing on the cake for this stunning sneaker design is the exotic pink python skin adorning the overlays. This addition complements the strawberry ice cream and pink marshmallow theme and infuses a nuance of exclusivity within the design, taking it a notch higher on the style quotient.
Our favourites. Available now at Nike.com
Of course, all the key Off-White branding elements are present and well-featured (well, apart from the zip tie). The signature Helvetica text is featured on the medial side of the shoe, while the ankle flap boasts the number "85" on the inside, pointing to the year that the Air Jordan debuted. You will also find "Air" written on the rear of the sole unit in Off-White's iconic quotation marks. These branding elements serve as a nod to the collaboration between Off-White and Nike, adding a recognizable touch to the design. A crisp white sole unit then complements the sneaker's stylish look and becomes the finishing accent.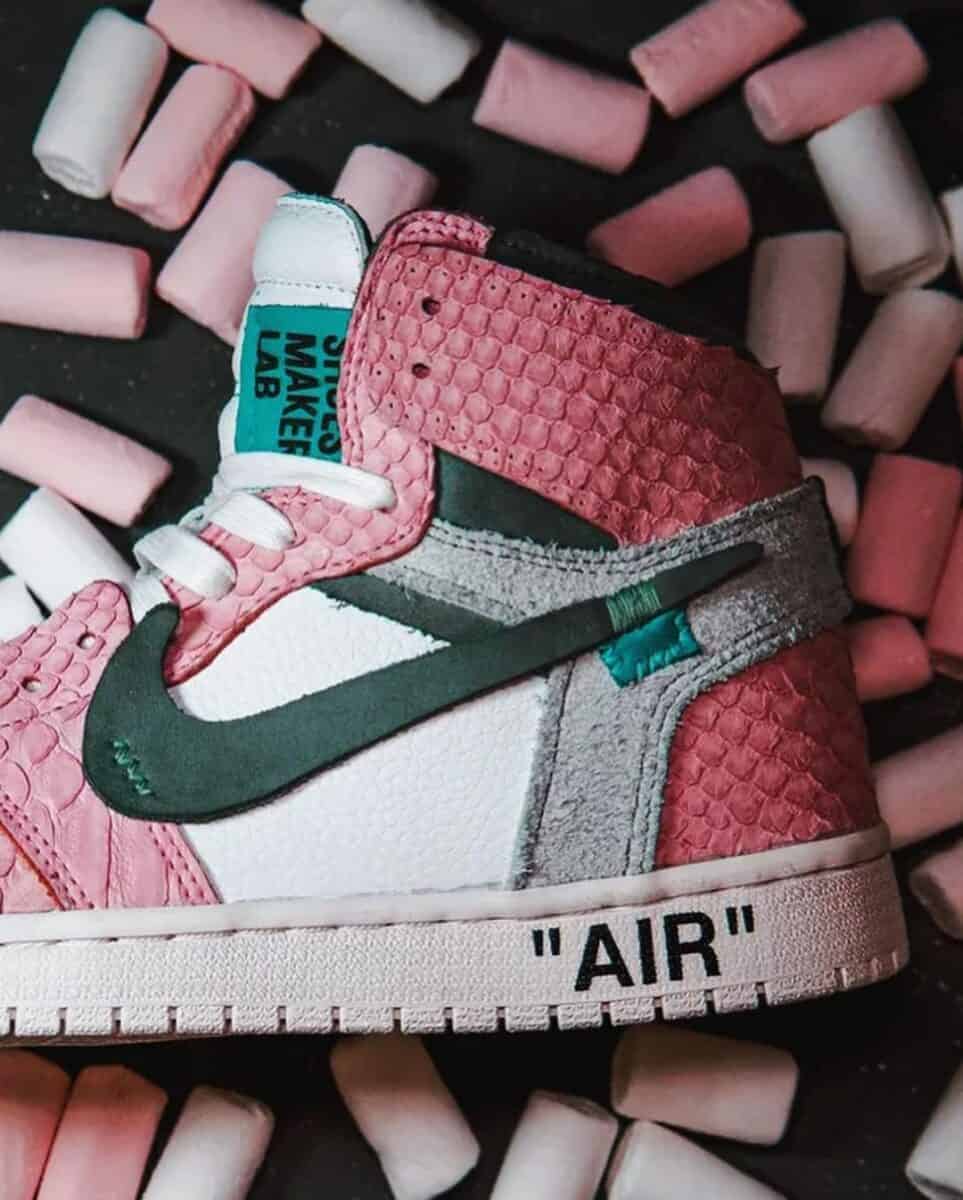 While this Pink Air Jordan 1 Off-White sneaker custom may be an old design from Shoes Maker Lab from 2021, these custom sneaker artists make handmade shoes individually crafted for each individual, so there's no reason they couldn't pull together something similar for you. The company also offers worldwide shipping, so you can get your sweet fix no matter where you are located. Additionally, Shoes Maker Lab prides itself on using high-quality materials, ensuring that your custom sneakers will not only look great but also be durable and long-lasting.  
If you're interested in owning a pair that resonates with this design or embraces an entirely different concept, don't hesitate to reach out via @shoesmakerlab. Meanwhile, stay tuned for more customs and concepts.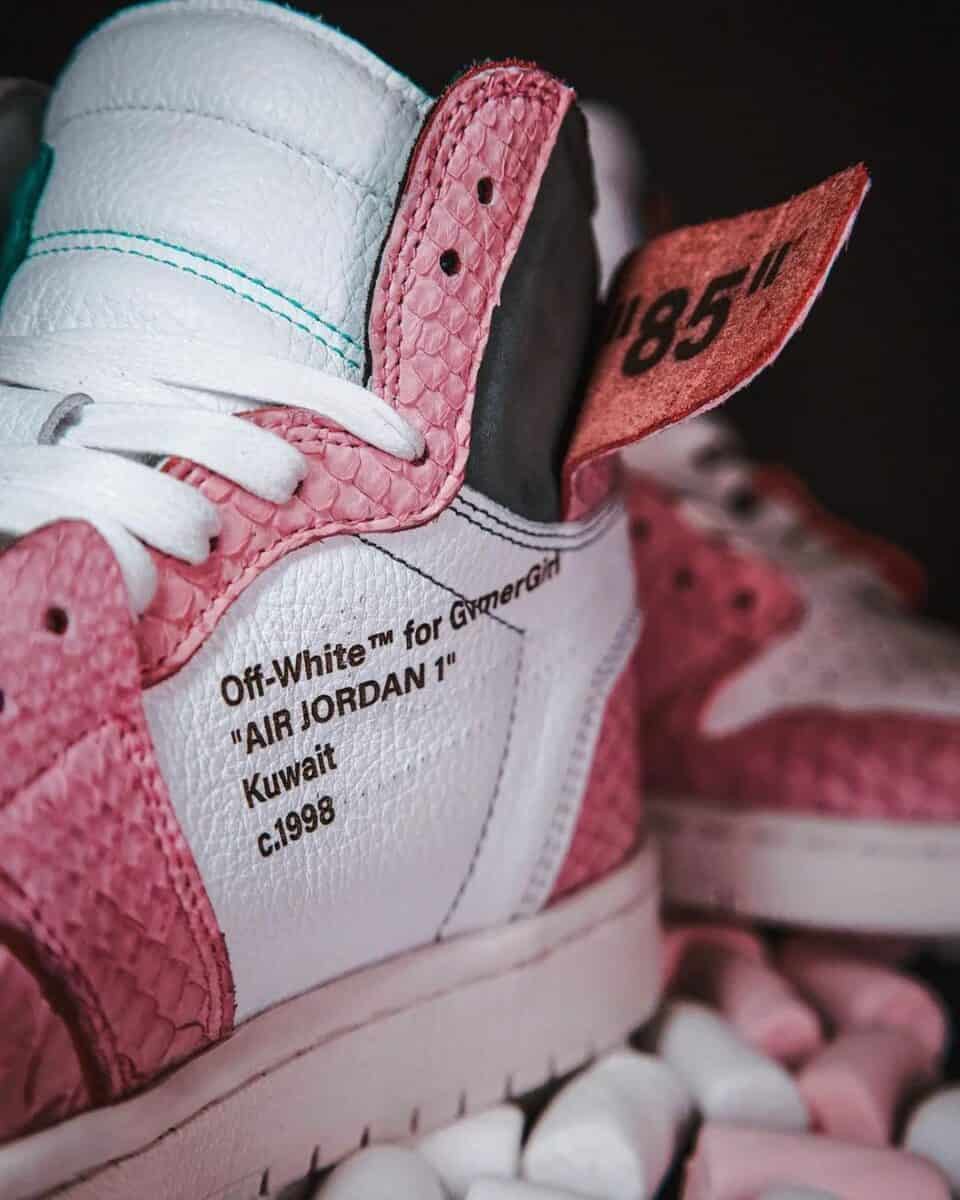 RELATED: These SpongeBob & Patrick Custom Sneakers Are Getting A Lot Of Love
Are you sweet on these Pink Air Jordan 1 Off-White sneakers?