Long-standing fans of the Pokémon franchise will fondly recall the joy of trading cards, the thrill of video game battles, and the suspense-filled animated series. Over the years, many new Pokémon have been introduced, each with unique abilities and designs. However, one character that has been a beloved favourite since the beginning is Bulbasaur. In a recent twist, this endearing character has stepped out of the Pokémon universe and into the realm of fashionable footwear with a custom Bulbasaur Air Jordan 4 design courtesy of Huy Le from @chefhuyle.
RELATED: Feel The Force With This Star Wars x Nike Air Jordan 11 "Ahsoka Tano" Sneakers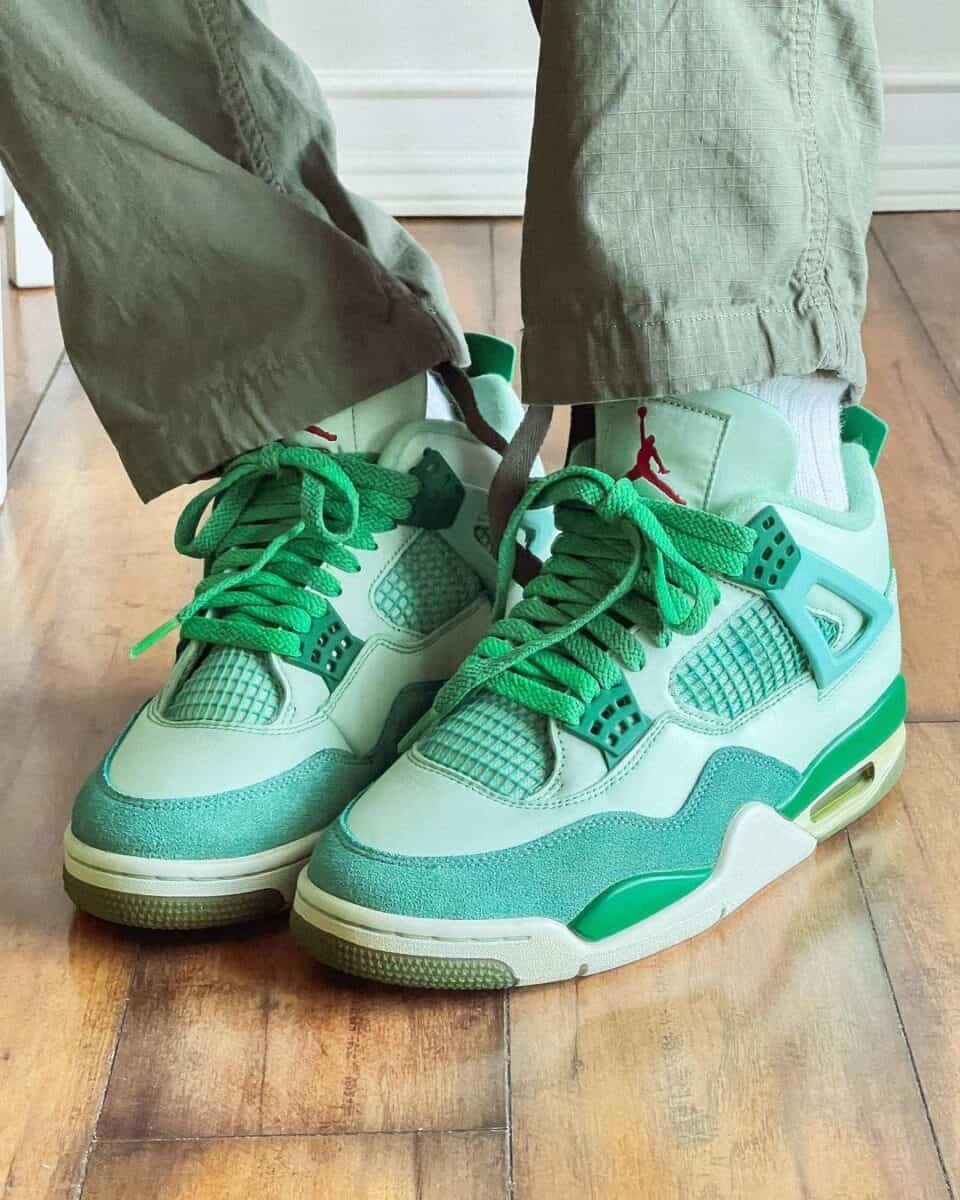 While some may sleep on this little grass-type Pokémon, Bulbasaur has proven time and time again that it is a force to be reckoned with. Of course, its evolution line, which includes Ivysaur and Venusaur, only adds to its strength and popularity. We are glad this beloved Pokémon has received the recognition it deserves as it continues to capture the hearts of trainers worldwide. Honestly, this Pokémon is so dang cute; it deserves all the custom sneaker designs!
The custom sneaker design is an artful blend of subtlety and boldness, brandishing the green colour scheme that's synonymous with Bulbasaur's form. The base exhibits a soft blue-green shade, a nod to the character's skin. This leather-clad base is then contrasted by accents donning varying green shades reminiscent of its darker patches and iconic bulbous growth. The red Air Jordan logo graces the tongue, capturing the hue of Bulbasaur's eyes. Of course, pulling the colour scheme together are the striking green shoelaces. The look is polished with a sail-coloured midsole and olive hits on the outsole.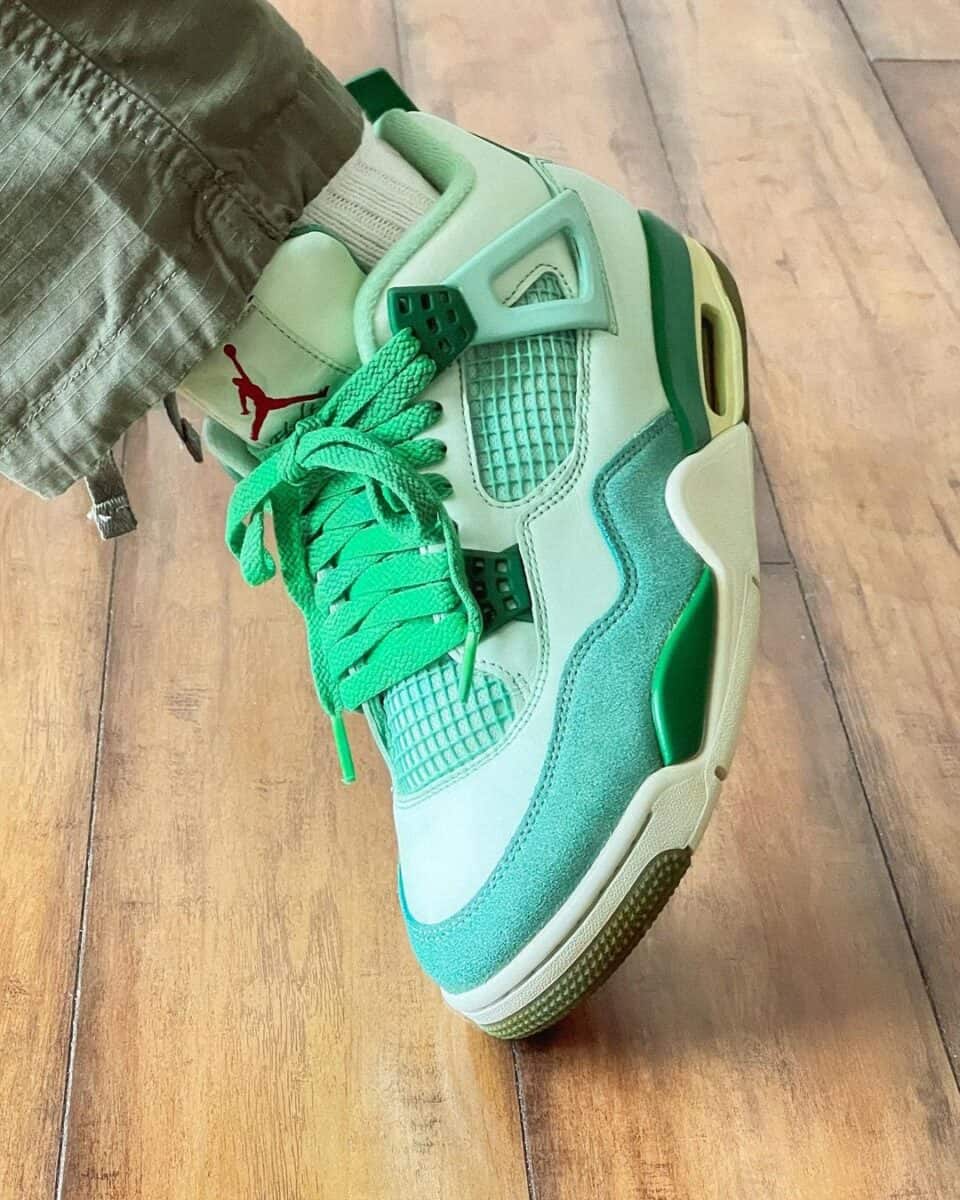 RELATED: These Witcher x Nike Air Jordan 11 Sneakers Were Made For Fans
However, the Air Jordan 4 isn't the sole Jordan model garnering a Bulbasaur-themed makeover from @chefhuyle. This imaginative sneaker artist has bestowed a touch of Bulbasaur charm on what seems to be an Air Jordan 1 Low x Nike Dunk Low hybrid. Quite frankly, it's a toss-up deciding which design reigns supreme. You'll want to catch 'em all!
The Air Jordan 1 x Nike Dunk Low hybrid aligns with the Air Jordan 4's colour scheme, flaunting varying shades of green on its leather base and suede overlays. Yet, the red element takes a twist here, transforming into a bold, textured red leather swoosh. Concluding the Bulbasaur-themed design is the pair of vibrant green laces. The midsole, sporting a vintage look, and the black outsole round off the impressive aesthetics of the shoe. Even if you aren't a fan of Pokémon or Bulbasaur (sacrilege), you can still appreciate the colourway of these awesome kicks.
Our favourites. Available now at Nike.com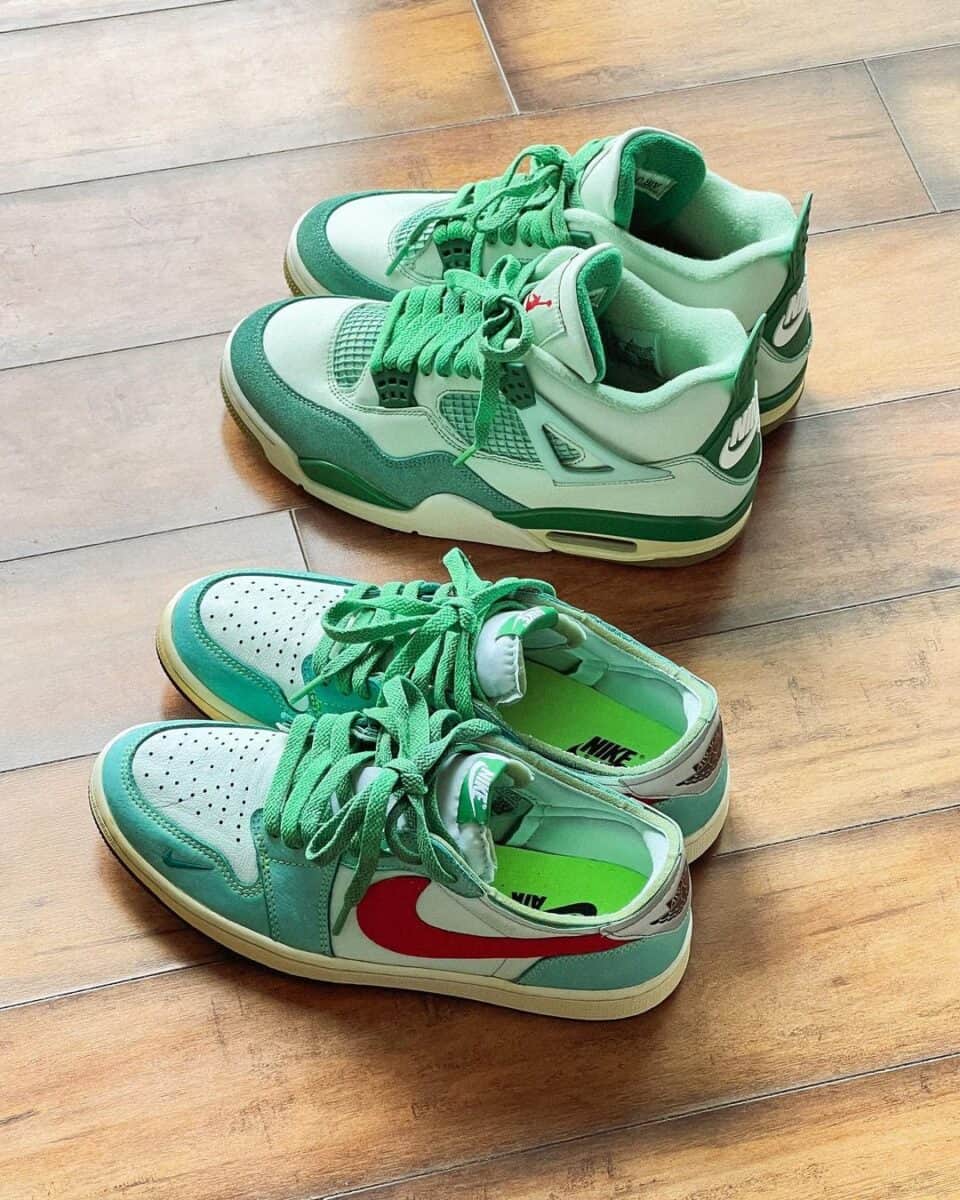 RELATED: These Saw X Nike Air Jordan 3 Sneakers Are Perfect For Halloween
If you're interested in exploring more Pokemon-inspired masterpieces by Huy Le, we suggest paying a visit to his Instagram page. One notable mention is the remarkable Charizard Dunk Low, a pair we'd love to snatch up. Of course, Huy's artistry isn't confined to only Pokémon. There's genuinely a piece in his collection for everyone to enjoy. Whether you are a hard-core sneakerhead or an ultimate Pokémon devotee, the originality and creativity imbued in Huy Le's designs warrant more than just a fleeting look.
And, if customised sneakers pique your interest, be sure to follow us for an update on the latest custom sneaker designs and concepts.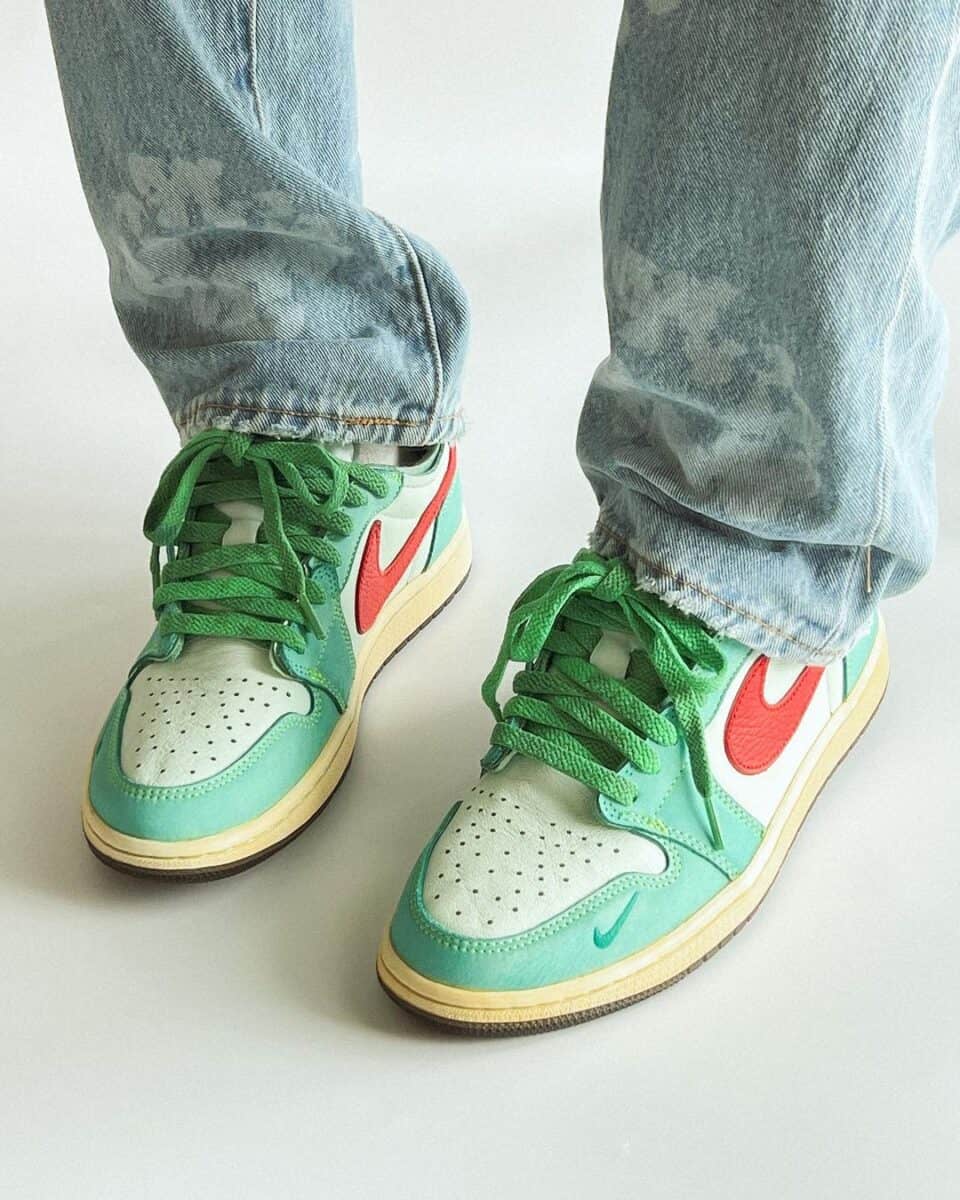 Would you prefer the Bulbasaur Air Jordan 4 sneakers, or does the Air Jordan 1 x Nike Dunk Low hybrid align more with your style?