CLOT and Nike have collaborated on many projects over the years, but the CLOTEZ sneakers stand out as something truly unique. This silhouette was introduced just a few months ago, but it's already coming to an end with the release of the "Red/White/Blue" colourway. This patriotic design will be the final instalment in the CLOTEZ trilogy, bringing the partnership between CLOT and Nike to a close.
RELATED: The 10 Best Jordan 6 Retro Sneakers Of All Time
The Patriotic colourway, the final instalment in CLOT's Nike "CLOTEZ" trilogy, is a collaboration with aspiring designer Harry Wong. Wong's "Nike: On Air" submission inspired the concept for the collaborative model. The CLOTEZ features a colourway that pays homage to both CLOT's signature style and the original Cortez colourway. Additionally, the shoe subtly references the patriotic colours of the LA Dodgers, which are present on the shoe's two separate pieces.
"The reason I favor the Cortez is because it's very representative of the L.A. culture, especially street culture and also sports culture," said CLOT's Edison Chen in an earlier interview. "The Los Angeles Dodgers shoe, also in blue, white, red, is obviously a Cortez. It's very L.A. You don't have to write L.A., everybody just knows."
RELATED: The 20 Best Nike Blazer Colourways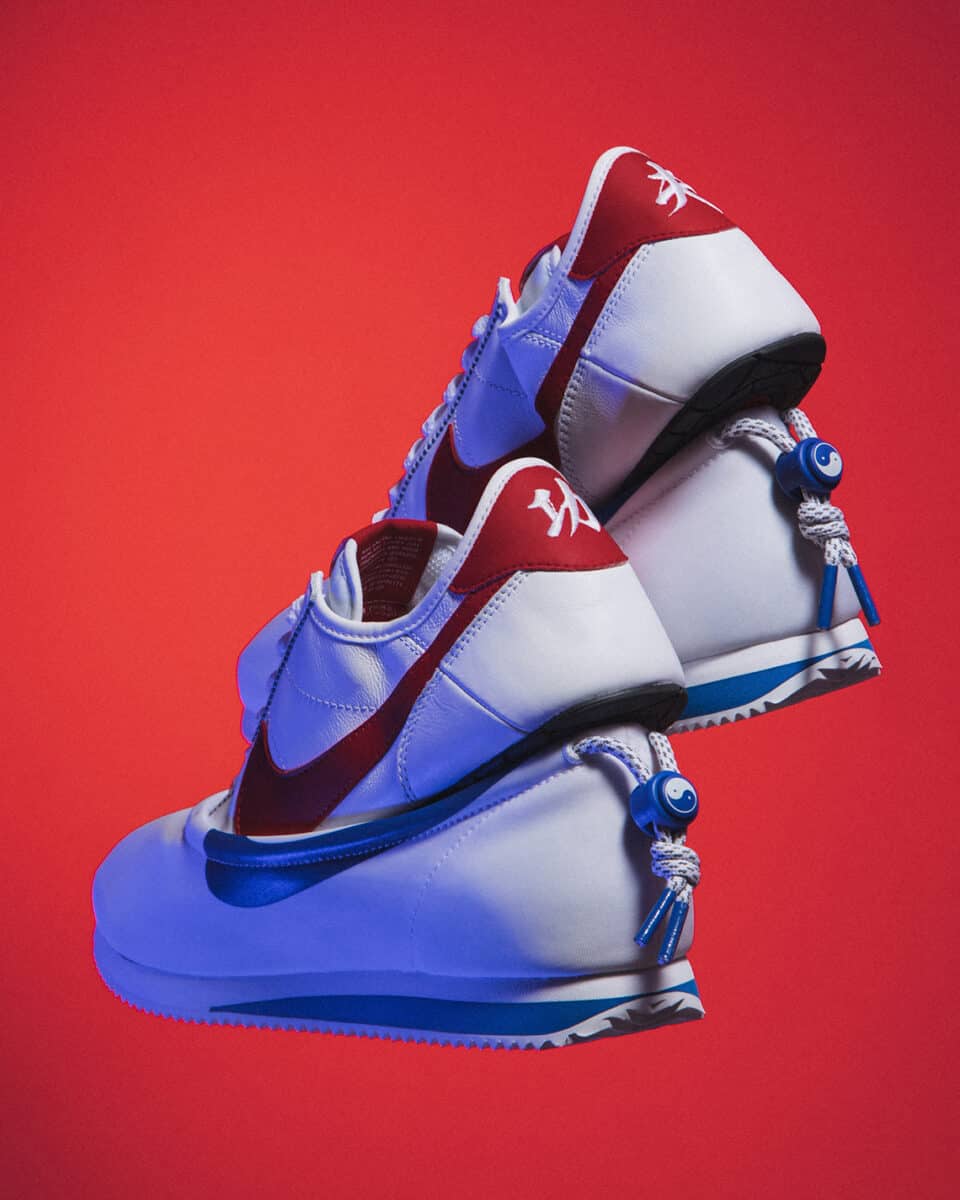 On April 7th, sneakerheads can get their hands on the third and final colourway of the CLOT x Nike Cortez "CLOTEZ" collection. This patriotic-themed shoe will be available at JUICE stores worldwide, marking the end of the highly anticipated trilogy collaboration between CLOT and Nike.
Our favourites. Available now at Nike.com
RELATED: The 10 Best Nike Blazer Sneakers
What are your thoughts on CLOT's Nike "CLOTEZ" Trilogy?