After the successful drop of the Converse X SOULGOODS collection, Converse are back with another partnership. This time around, it has partnered with Telfar Clemens. The duo introduce the Converse X Telfar collection.
Telfar, a Liberian-American fashion designer, is also a DJ and the founder of TELFAR, a genderless fashion label. With the partnership, Converse and Telfar has introduced a unisex twist on basketball style. The aim of the collection is to bring a new community into the world of sport.
The collection carries on the message of inclusivity, continuing from the Converse X Pride drop. Telfar is known for his evocative collections, and brings that to the fore again for the Converse X Telfar drop.
Reimagining the classic Pro Leather sneaker, it has been reinterpreted for a new generation. As a result, two new silihouttes are introduced, the All Star Slide and the Pro Leather Slip-On.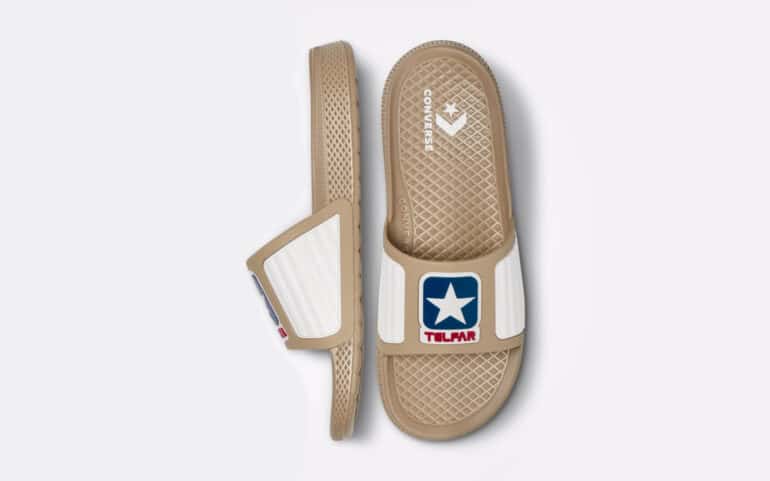 For the All Star Slide, it features a clean and casual slip-on sandal. Additionally, the design applies a hoops-inspired aesthetic. This is brought to the fore with a bold graphic and contrasting details.
The slip-on has the Box Star graphic on the front, with EVA foam cushioning for all-day comfort. Furthermore, it has a fine rubber mould strap and corduroy ribbing texture on the base.
Our favourites. Available now at Nike.com
The Pro Leather Slip-On continues the unisex approach to the drop. Reshaping the original Pro Leather silhouette, it adds a new dynamic ot smooth summer slip-on. Stripping it down to its most basic, the sneaker has been redesigned to resemble a ballet-flat in black leather.
The look of argmentation is highlighted by the cut-off Star and Chevron. This adds another touch of sporting element to the design. Finer details include TELFAR-branded, gold foil workmark and a custom deboss heel logo.
The Converse x TELFAR is available exclusively online at Converse.co.za.
The All Star Slide retails for R899 with the Pro Leather Slip-On at R1,899.
In addition to the two sneakers, the range also includes hoodie, tee and shorts. Pricing ranges between R499.95 and R1 099.95.