G-Star RAW is one of the most innovative denim brands, and they have proven it once again. With the rising popularity of AI technology, G-Star RAW decided that it was time for its design team to try it out for themselves, creating 12 unique designs using AI technology, turning one of them into a reality, and even using ChatGPT to write their press release for the project. Talk about embracing the future.
RELATED: Celebrate International Women's Day With The Air Jordan 1 Low
G-Star RAW AI Designs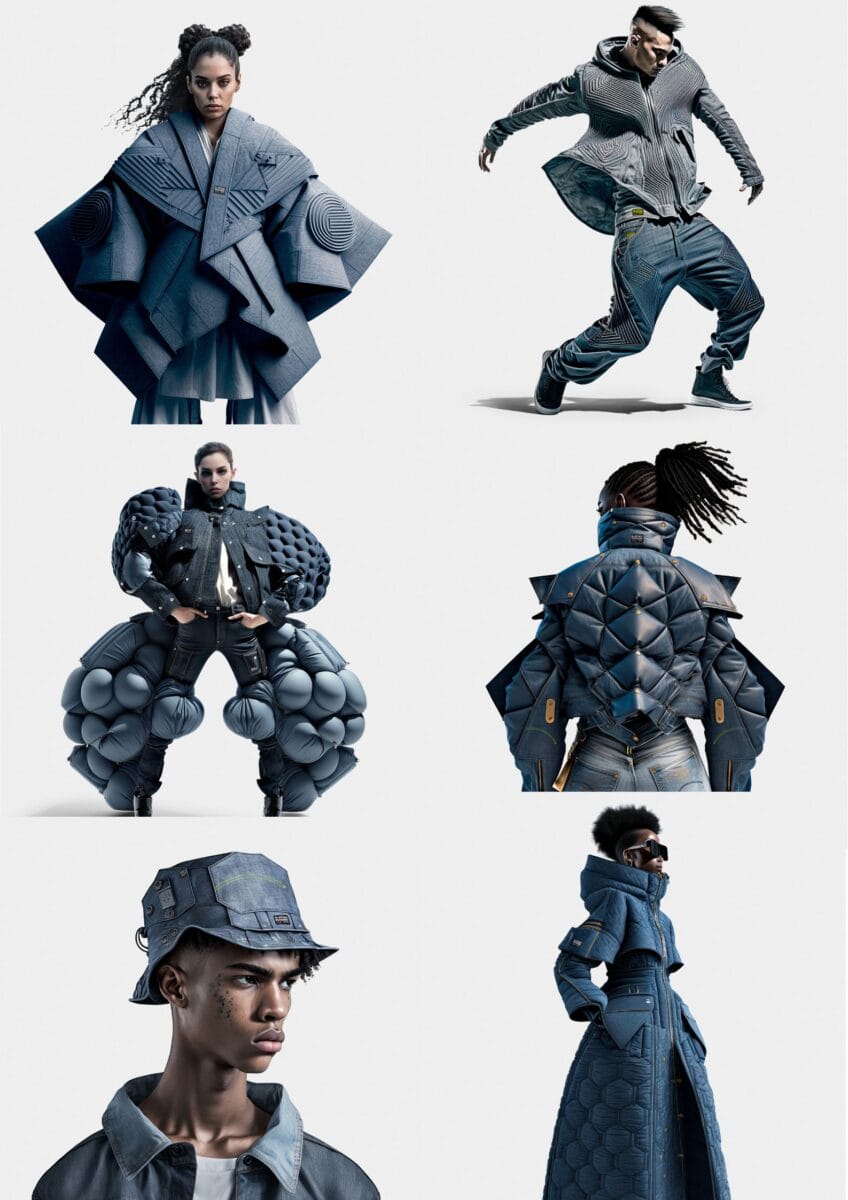 G-Star RAW has often made it their mission to push the boundaries of denim, and now they are doing it with AI technology. You see a lot of AI fashion designs out there, but only a few people are brave enough to try and turn the plans into reality. Clearly, that wasn't fear that G-Star RAW had.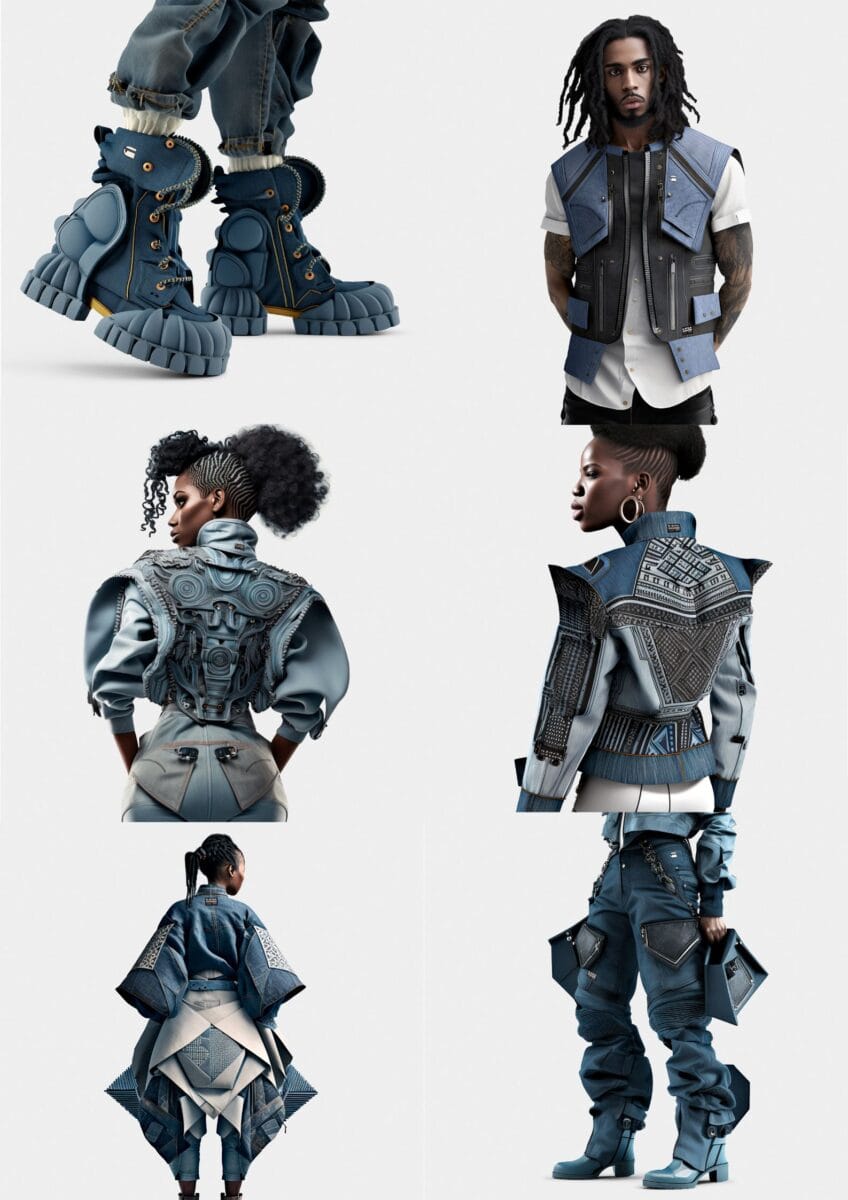 The G-Star RAW design team used AI to generate 12 unique, stunning denim designs. What came of it is a combination of cutting-edge technology and the timeless denim designs we have repeatedly seen from G-Star. The designs are excellent, including combat boots, a denim and leather combo vest, several intricate bomber-style jackets, stirrup jeans where you can't tell where the boot ends and the pants begin, a bucket hat, and even a trench coat. However, G-Star RAW is a cut above the rest because they took the intricate cape design that the AI created and brought it to life.
RELATED: Exclusives by G-Star Raw is Reinvention and Innovation in Every Stitch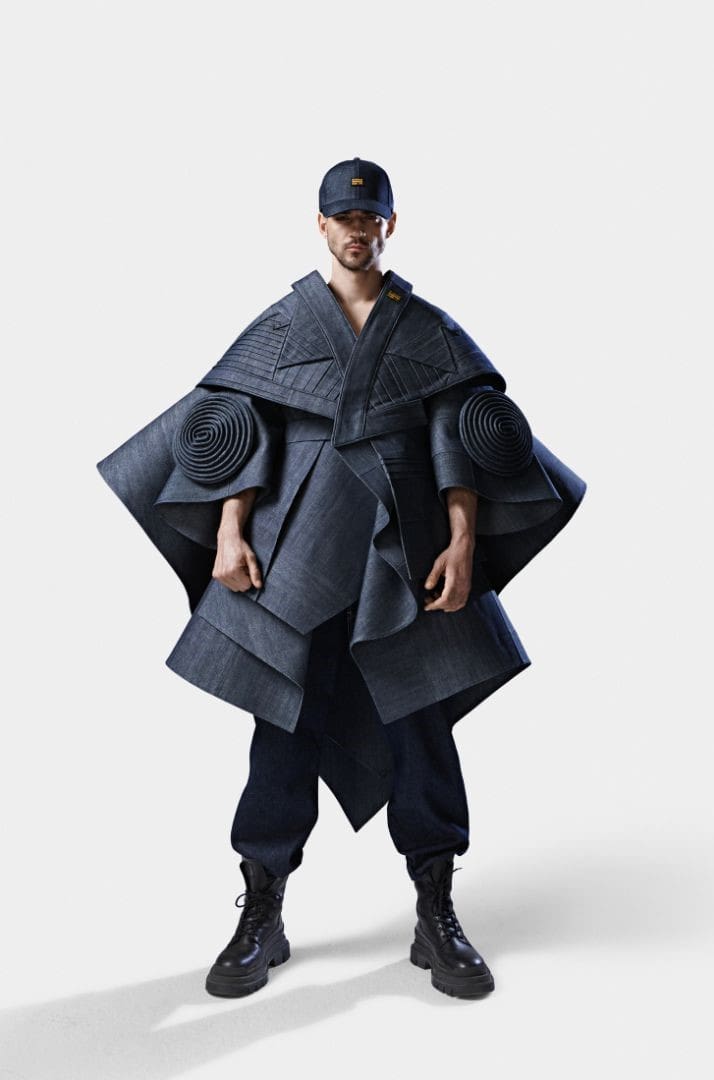 One of the AI designs was brought to life as a RAW denim couture piece. Unfortunately, this means we will only see it on runways and display at a G-Star RAW store in Amsterdam. However, it is still a monumental feat that they were able to take this AI design and turn it into a one-of-a-kind reality. Customers who visit the store can witness fashion entering the future first-hand.
G-Star RAW Embracing AI
Not only did this denim fashion brand push the boundaries of fashion and technology by bringing the two together, but they also used the AI, ChatGPT, to write their press release document, proving their willingness to embrace new technologies and use them to push the limits of denim design and fashion. ChatGPT is a "large language model trained by OpenAI" and has been used for many applications like coding, helping to write marketing emails, and even writing and directing a short film. Never before has a fashion brand allowed the AI to completely write its press release form.
Our favourites. Available now at Nike.com
The ChatGPT programme said that "innovation is ingrained in the G-Star DNA", and I can't help but agree. They are the first denim brand to bring an AI-designed garment to life, a testament to their commitment to being the future of denim in fashion.
RELATED: G-Star RAW X Sarah Lezito Hardcore Denim Inspired by Motorsport
TL;DR
G-Star RAW has fully embraced AI as part of the future of denim design and fashion.
They used AI to write their press release and to design 12 unique denim pieces.
G-Star RAW took it one step further and made one of the designs a reality.
What do you think of this AI-designed G-Star RAW denim cape?