We all know that Nike's penchant for using hairy suede in its iconic designs has only grown over time. Evidence of this trend is seen in the forthcoming Nike Dunk Low "Grey/Blue" edition, which boasts this tactile fabric in a substantial way. Allow us to elaborate.
RELATED: Baby Blue & Oversized: Stunning New Air Force 1 Sneakers
This exciting new version of the Dunk Low stars a full-hairy suede exterior in the understated palette of "Neutral Grey", "Icy Blue", and "Light Smoke Grey". Accents of white have also been applied to the design for a stark yet stylish contrast, making this shoe a versatile and sophisticated footwear choice. Speaking of sophistication, the hairy suede does more than just enticing your touch; it infuses a sense of luxury into the design. However, let's take a closer look at this Dunk Low colourway to truly appreciate its detailing.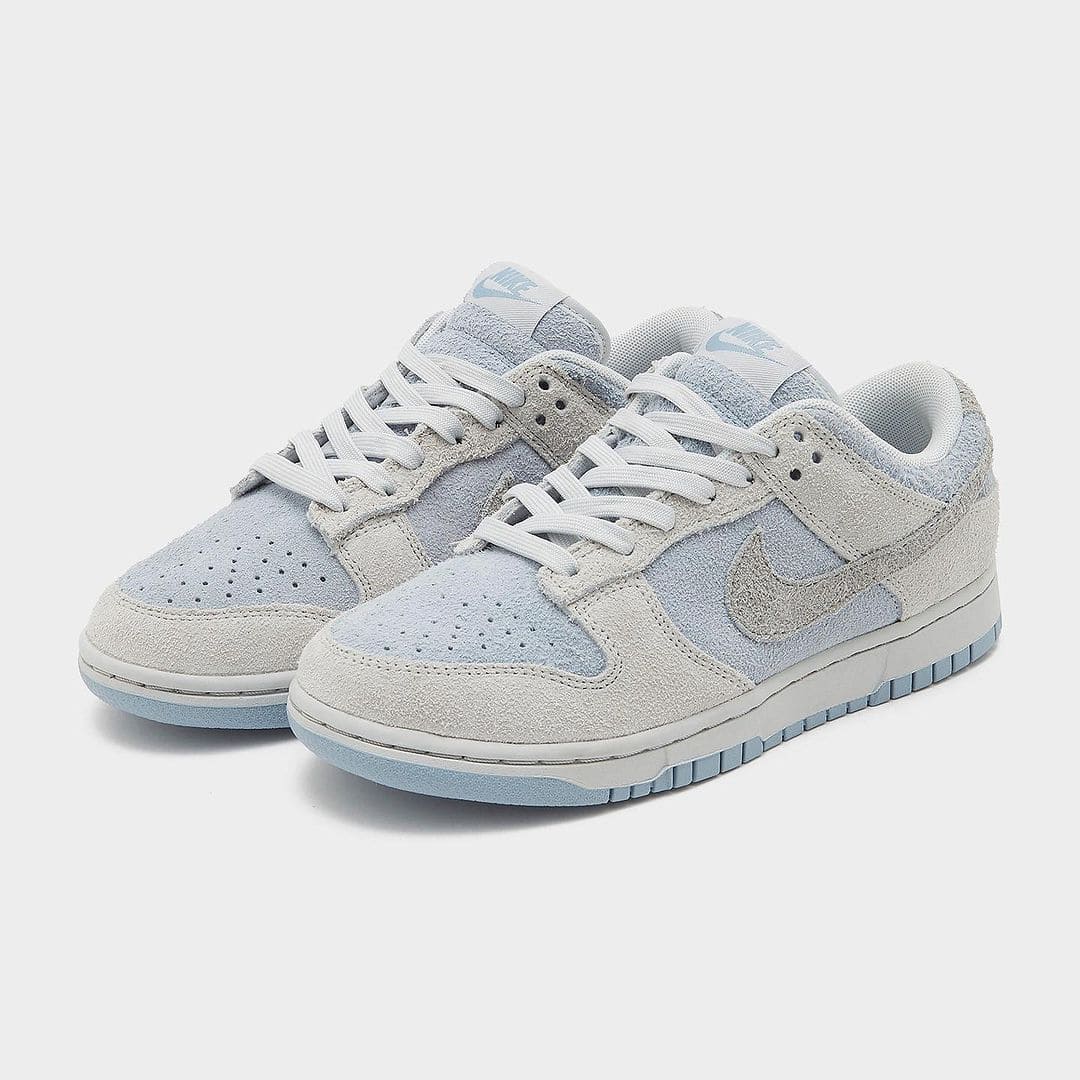 Starting with the base, a dash of "Icy Blue" embodies the sneaker's toe box, quarter panels and tongue. Next, you'll see "Neutral Grey" taking charge of the overlays, playing a perfect contrast to the pastel blue. While the "Light Smoke Grey" doesn't play a dominant role in the design, it graces the legendary Profile Swooshes as well as the heel tab, adding a subtle flair to the two-toned upper.
For an added layer of contrast, the inner lining and laces are decked out in a pure, crisp white. A touch of white also graces the tongue label, with the "Nike" branding adorning it executed in a delicate blue. Additional branding can be found on the heel tab and the insole, with the former done in tonal grey while the latter is consistent with the pastel blue colour scheme.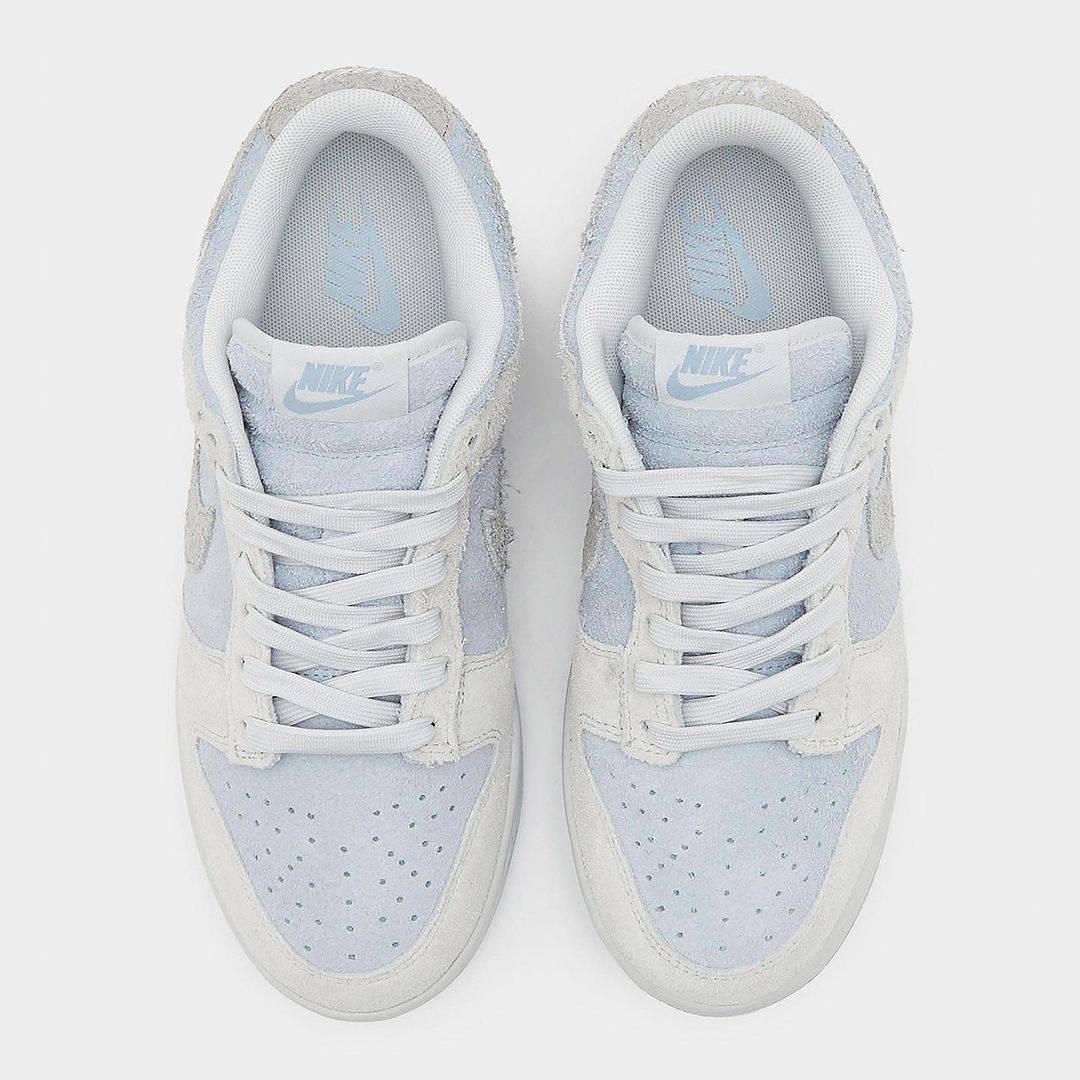 RELATED: Nike Air Max 95 "Black/Red/Orange" Is A Bit Late For Halloween
The shoe's design reaches its finale with a "Neutral Grey" midsole and "Ice Blue" rubber outsole – rounding off the design in a clean and cohesive manner. It blends effortlessly with the shoe's upper, making it the perfect conclusion for this stylish sneaker.
Our favourites. Available now at Nike.com
While suede sneakers are preferred all year round, they are especially coveted during the colder seasons. However, this Dunk Low "Grey/Blue", while embracing wintery hues, is designed with springtime firmly in mind. This speaks volumes about its versatility.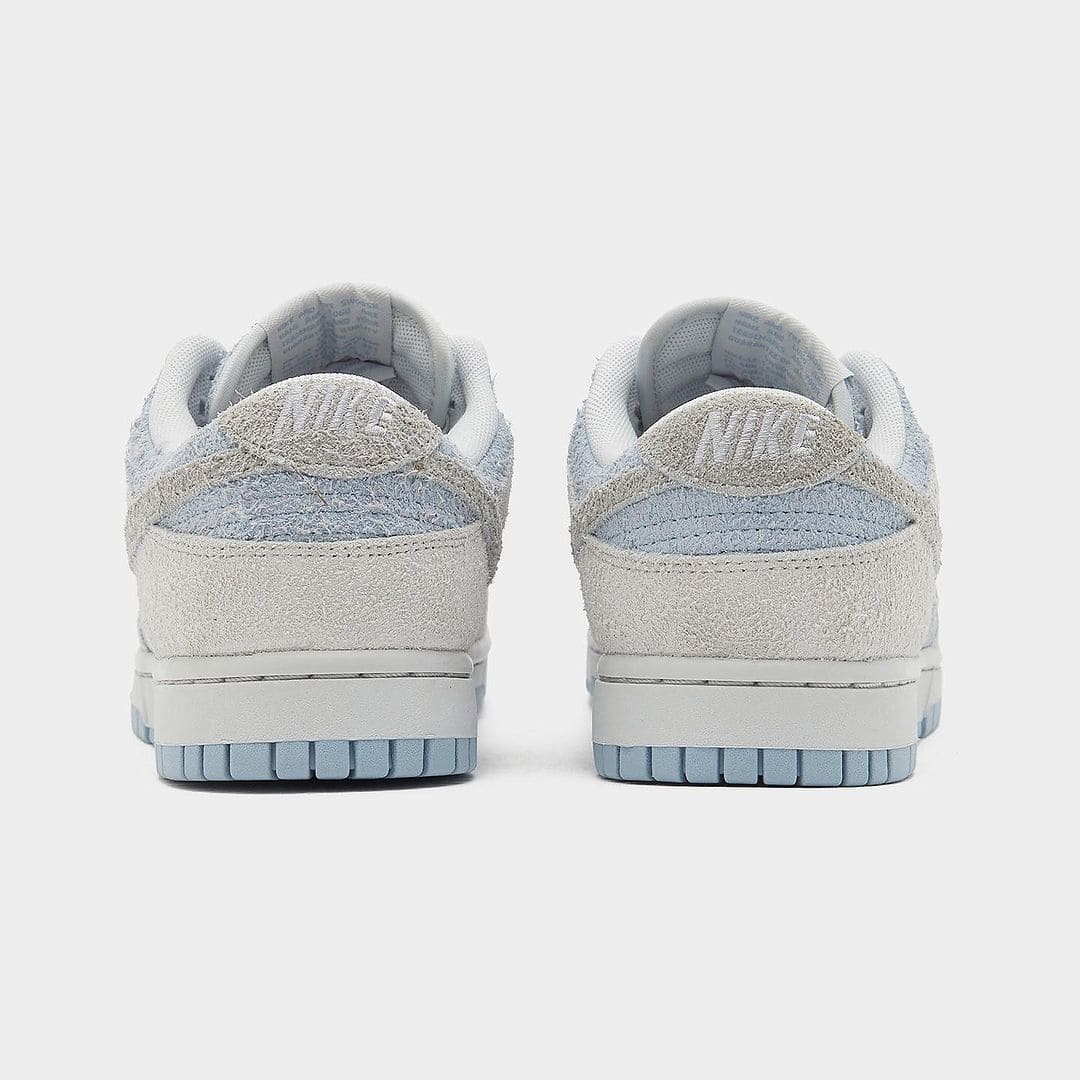 The soothing tones of "Ice Blue", "Neutral Grey", and "Smoke Grey" make these sneakers a delight in any season. Of course, the all-suede upper only adds to its luxury and style appeal, proving that you don't need to wait for any particular season to appreciate such beauty.
RELATED: Nike Cortez "Fuchsia" Is Ready To Spring Into 2024
The Nike Dunk Low "Grey/Blue", with its delightful hairy suede finish, is slated to launch in Spring 2024. Upon release, they'll be available at Nike.com and selected retailers for $125 USD in men's sizes. Regrettably, there isn't a confirmed release date yet, but do keep checking back for updates on its availability. In the meantime, you can follow us for more exciting sneaker drops and reviews.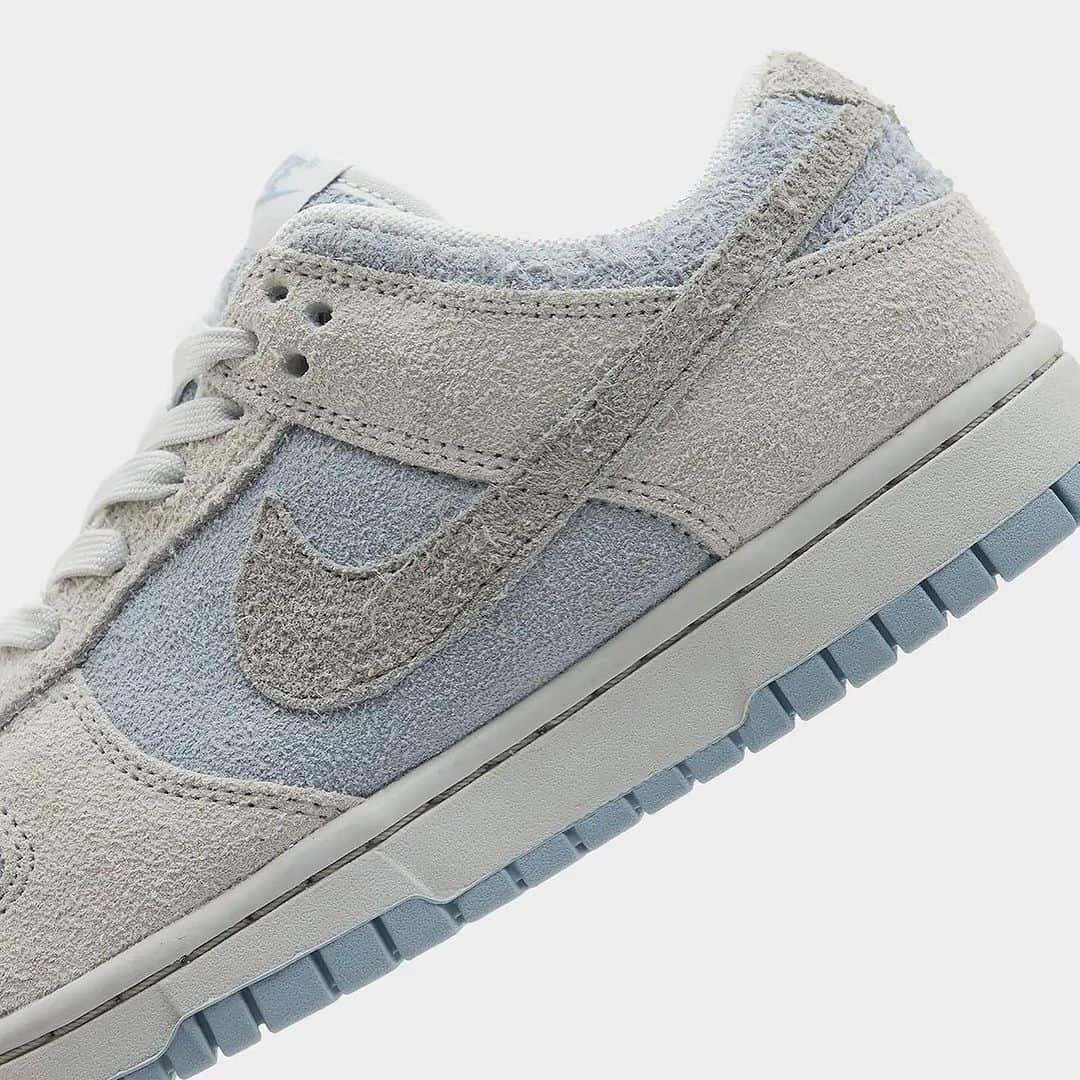 What's your take on the Nike Dunk Low "Grey/Blue"? Are you on board with the full-hairy suede aesthetic, or would you pass on this style?
Source: @swiftsole