Having been around for the last couple of decades, Nike has proven that they are proud to stay loyal to their original designs and that they aren't afraid to change the look of their iconic performance sneakers. This has resulted in an extended range of redone sneakers and retroes that stay close to their original inspiration. This upcoming pair of sandals fit into the former category, with a performance heritage perfect for ladies in the summertime. Meet the Nike Air Adjust Force Sandal for women, arriving in a light and dark colourway for you to choose from.
RELATED: Puma Expands Its Fenty Range in SA with Creeper Bow Sandal
Nike Air Adjust Force Sandal
It was recently announced that Nike would relaunch its Air Adjust Force iconic basketball silhouette. Still, they did it in a way no one expected by bringing out a performance heritage sneaker that has met modern style halfway. These sandals are coming to us in two different colourways, with "Linen/Tan" and "Black/Metallic Gold" having been leaked, so whether you want these sandals so that you can look fashionable on the beach with a lighter look or wear them with your everyday wear, there is a style that you can match with anything.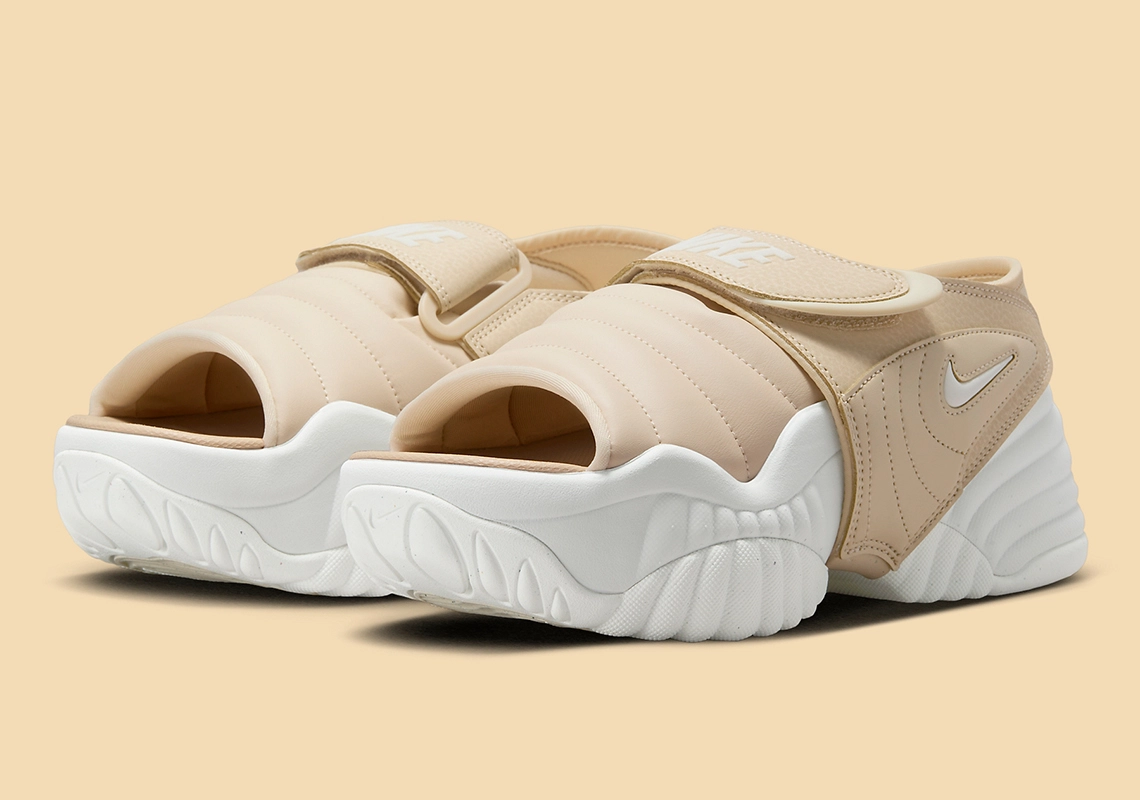 Calling these shoes a sandal feels like it doesn't do it justice because these are platform slides that can be transformed into sandals with a removable strap across the mid-foot, true to the design of the original. When removed, the sandal transforms into a platform slide for a sleeker look.
The slip-on mode features minimal branding, with some branding underfoot on the outsole, as well as some branding on the "button" on the heel that reveals the accent colour for the sandals, tan for the "Linin/Tan" model, and metallic gold for the "Black/Metallic Gold" model.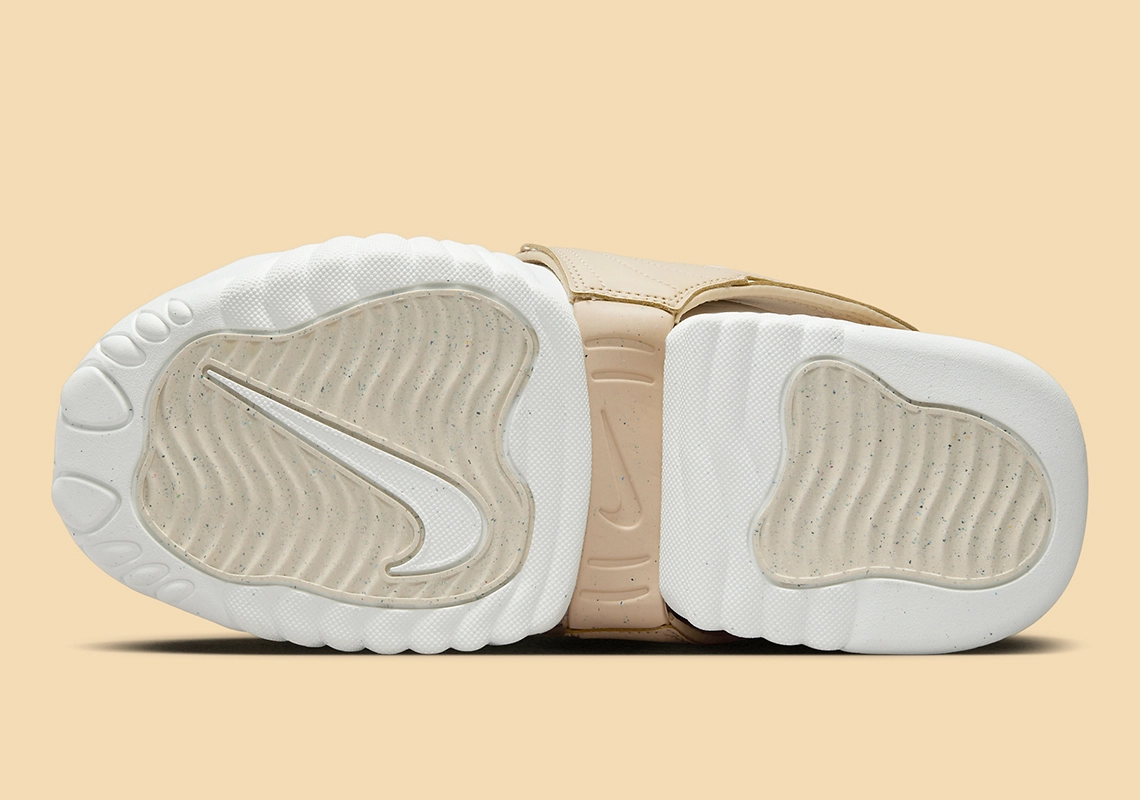 The real draw of these sandals is how the robust midsole meets the outsole to give a combined platform appearance in stark white on both colourways, meeting the current trend of platformed sneakers with an innovative new look.
Whether you are a Nike brand-loyal fashionista or just love the platform look but want to accomplish it comfortably, these will be the sandals for you.
RELATED: ASICS ACTIBREEZE 3D Slides Inspired by YEEZY Slides
Release Date and Price
Unfortunately, there is no actual launch date set for these sandals just yet. Still, as I repeat time and time, we can rest assured that once we see official pictures of the shoes, we will be getting them sometime soon on Nike.com and in select retailers.
We will probably see these sneakers in the summertime and probably this year.
With that being said, there also isn't an estimate for the price yet, so watch this space for any updates.
RELATED: The Jordan Hex Mule – Delicious Summer Slides
TL;DR
Nike has released official images for one of their upcoming pairs of shoes, coming in two different colourways.
While the midsole and outsole may look like a performance sneaker, these are convertible slip-ons with a removable strap to make them sandals.
There are no official details yet on a release date or a price, so stay tuned.
Ladies, are you rocking these sandals this summer?