Nike always takes advantage of every opportunity to celebrate different cultures through their sneaker designs. This year has already seen the release of the SB Dunk Low "Decon" as part of the Swoosh brand's mission to honour and support Native American and Indigenous communities. Continuing its commitment to cultural appreciation, Nike now pays tribute to the Mexican holiday Dia de Muertos with the release of the Nike Air Max 1 "Familia." Their latest creation is a stunning example of their commitment to showcasing the beauty and significance of Mexican culture. With bright colours and intricate details, this shoe captures the essence of the traditional Day of the Dead celebration in a vibrant way.
RELATED: Nike Air Max 1 '86 OG Golf NRG Play to Live Review
The Day of the Dead is a holiday celebrated in Mexico and other Latin American countries to honour and remember deceased loved ones. It is a time for families to come together, decorate altars with marigolds and sugar skulls, and share stories and memories of those who have passed away. Previous years have seen the Dunk High, the Air Force 1, Air Max 1 and Air Jordan 1 High Zoom CMFT all dress up to celebrate this festive occasion celebrated in the month of November. Now, with the annual Día de Muertos festivities just months away, the Swoosh brand is looking to keep its traditions alive by commemorating the Mexican holiday with new sneaker offerings such as this Air Max 1 "Familia" colourway.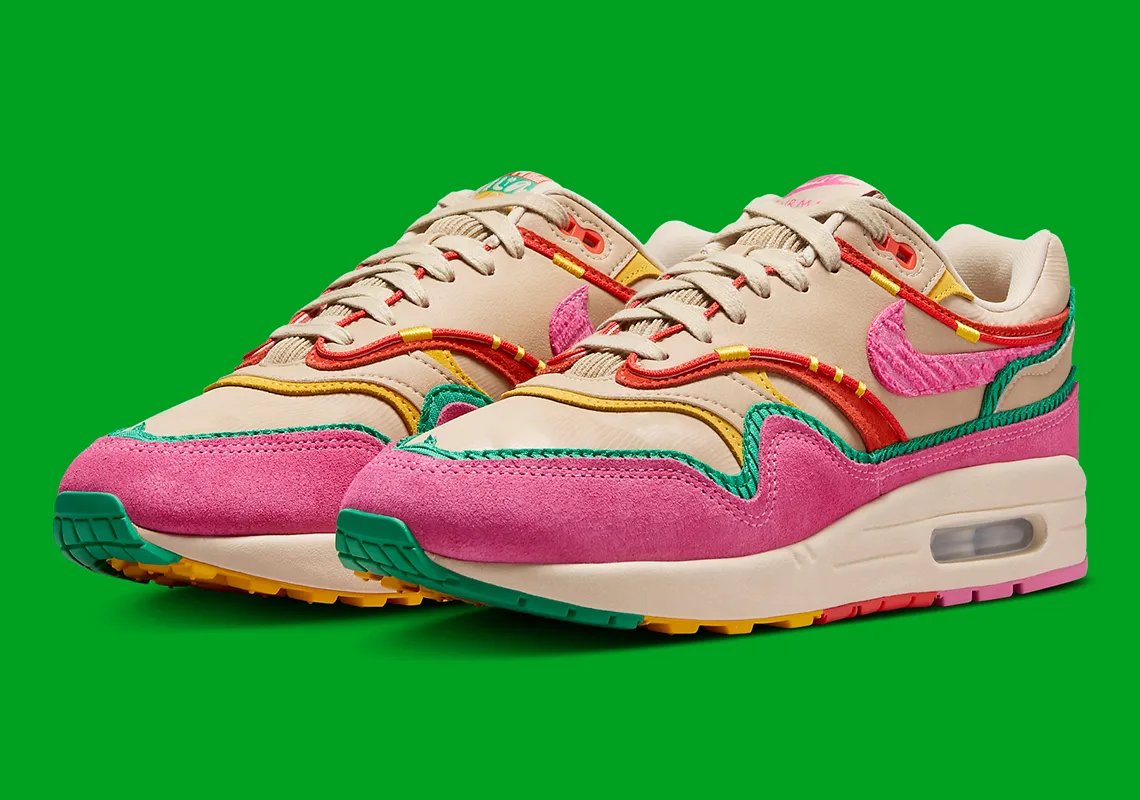 RELATED: Nike's Air Max 1 "Safety Orange" Will Brighten Your Life
This year's take on the Día de Muertos theme features a playful colour palette and intricate details inspired by traditional elements of the event's festivities. The sneaker's base uses a neutral sand tone that allows the vibrant accents to pop. Striking pink and yellow hues, then team up with green and orange accents to bring life to the shoe. The intricate details on the sneaker include embroidered patterns and designs that represent traditional papel picado (colourful banners that feature intricate cut-out details), adding a festive touch to the overall aesthetic. To represent the decorations placed on ofrendas (Day of the Dead altar) to honour loved ones who have passed away, bright green wires border the heel overlays and buttery, pink suede mudguards. At the same time, bold red wiring with yellow stripes outlines the quarter panels. The Swooshes also feature bright pink colouring and textures reminiscent of pan dulce (sweet bread with scoring on top). Additionally, the right tongue and the insoles have "Familia" branding pasted all over them, paying homage to the importance of family in Mexican culture.
Our favourites. Available now at Nike.com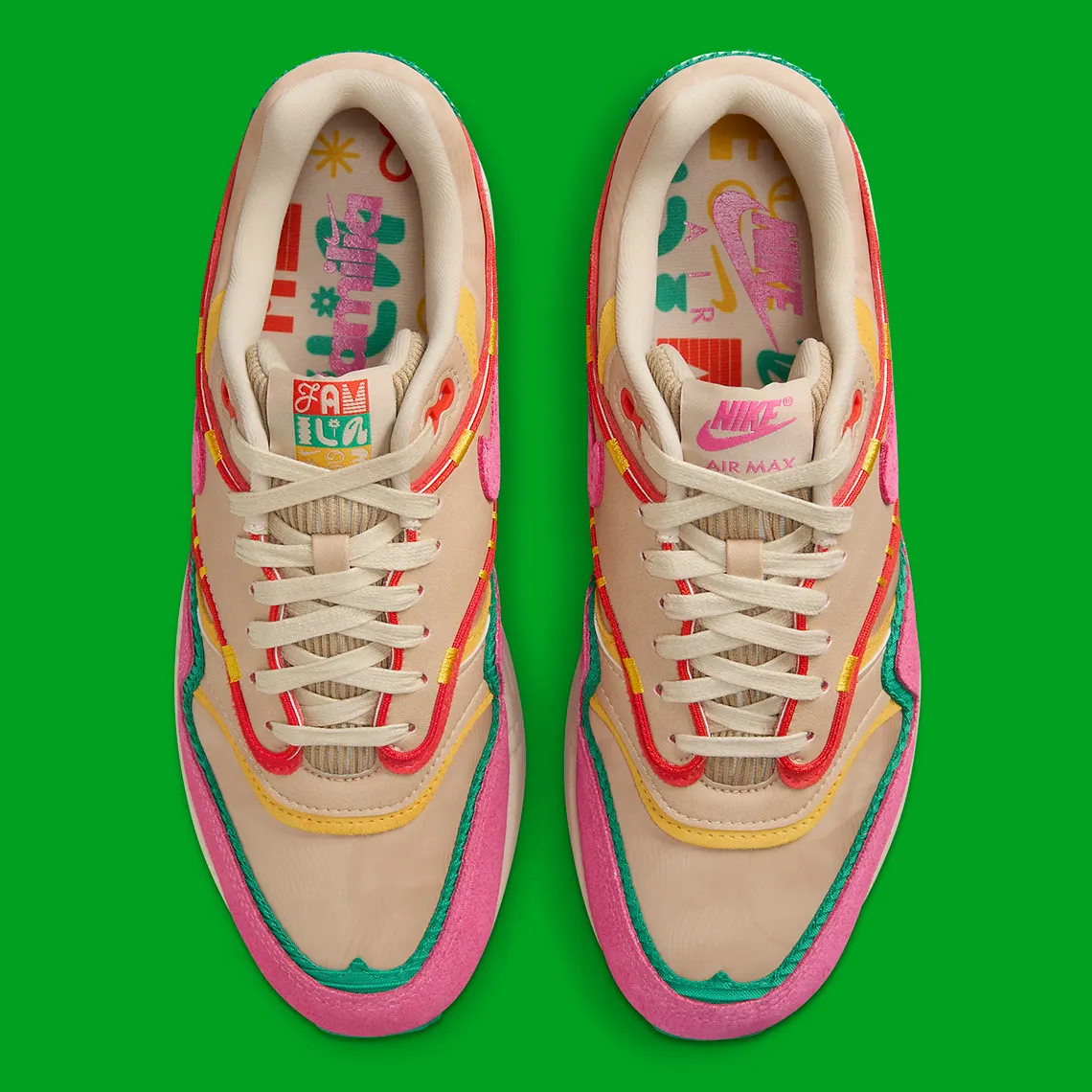 RELATED: Step into Vibrant Heritage: Unveiling the Nike Air Max 1 Puerto Rico
Overall, Nike has produced a playful and lively Air Max release that showcases Latin America's vibrant culture. No official release date or pricing has been announced for the Air Max 1 offering, but sneakerheads can expect it to drop in late October or early November via Nike SNKRS. If you are a fan of bold and vibrant designs, this Air Max offering is one to keep an eye out for. Be sure to follow Nike SNKRS for updates on this colourful Air Max sneaker's release date and pricing, and follow us for more sneaker drops and reviews.
What are your thoughts on the vibrant aesthetic of the Nike Air Max 1 "Dia de Muertos"? Should Nike add more vibrant colourways like this to their Air Max 1 lineup?
Source: Sneaker News