Did you miss the previous Nike Kobe basketball sneaker releases? Fret not! The legacy of NBA legend Kobe Bryant lives on with Nike Basketball's ongoing release of signature sneakers. The series kicked off with the Nike Kobe 8 Protro "Halo" to commemorate Bryant's birthday in August and will soon feature the Nike Kobe 6 Protro "Reverse Grinch" and Nike Kobe 4 Protro "Black/Metallic Gold" set to release in December. However, the anticipation doesn't end there, with the future release of the Nike Kobe 8 Protro "Court Purple" looming on the 2024 horizon.
RELATED: The 27 Best Sneakers At NBA Media Day 2023
If you have seen the "Radiant Emerald" Kobe 8 Protro, you'll notice that the "Court Purple" colourway offers the same aesthetic in a different colour palette. While the "Radiant Emerald" version parades a white and teal colour scheme, its purple counterpart exhibits a blend of white and deep purple hues. So, it comes down to colour preference when choosing between the two. With that said, let's delve into the features that make the Nike Kobe 8 Protro "Court Purple" a real showstopper.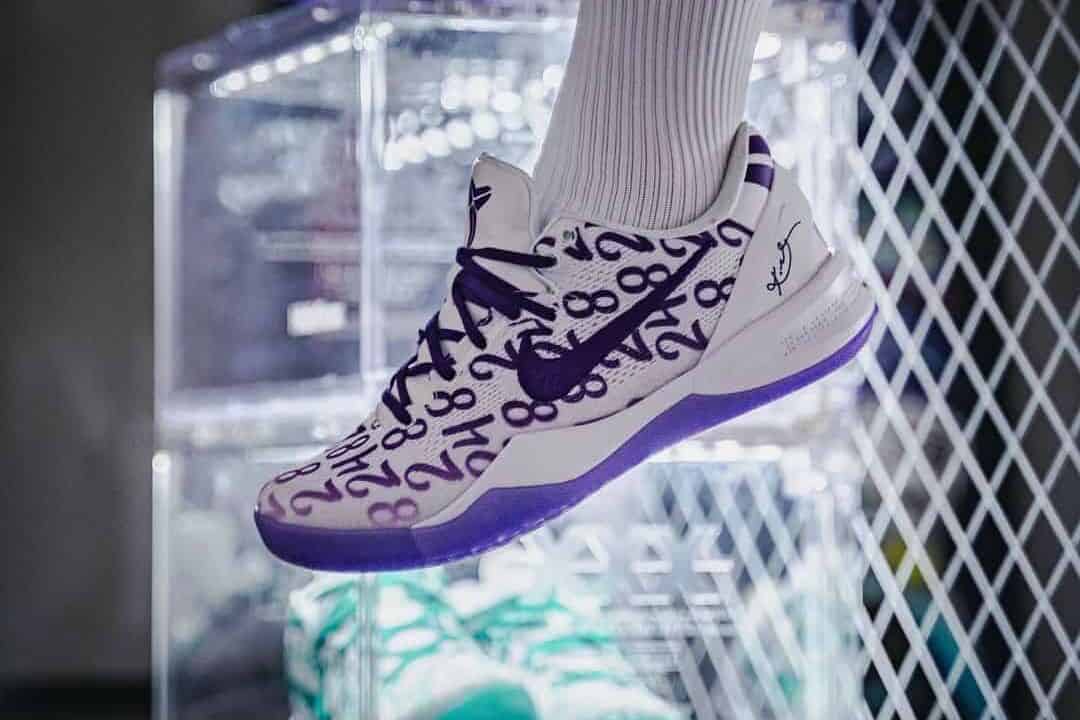 The sneaker indulges in a crisp white engineered mesh upper coupled with a matching TPU heel counter and midsole. Its bold white features extend to the inner lining and insole, which carries a 3D Kobe logo. Adding character to the white base are eye-catching court purple highlights that give an extra splash of colour. Notable spaces of these accents include the embroidered Swoosh logos on each side, the laces, and the Kobe Bryant logo on the tongue and heel. Kobe's iconic signature also pops on the heel, courtesy of the purple allure.
Just as in the teal version, the Nike Kobe 8 Protro "Court Purple" carries a pattern-clad upper riddled with Kobe Bryant's #8 and #24 jersey numbers. This nods to the player's illustrious career and undying impact on basketball. Capping this gorgeous sneaker, you'll find a semi-translucent purple outsole showcasing, yet again, the classic Kobe logo embedded into the heel below.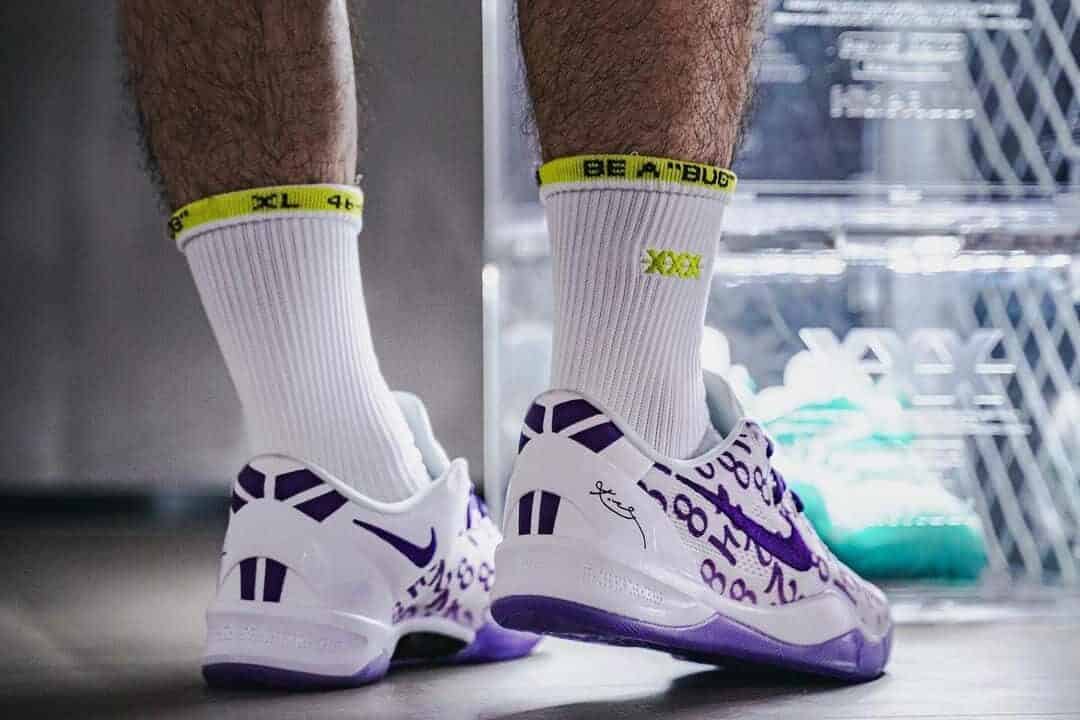 RELATED: Lakers Fans Will Love The Nike "Be True To Her School" Air Force 1 Low "Purple/Gold" Sneakers
The Nike Kobe 8 Protro "Court Purple" is slated for release alongside the "Radiant Emerald" on February 8th, 2024. Sneakerheads will be able to purchase their pair from Nike.com and select retailers upon its release. The sneakers have a price tag of $190 USD for men's sizes, while grade school and preschool versions will be available for $120 and $90, respectively.
Our favourites. Available now at Nike.com
Whether your heart is set on the "Court Purple" sneakers or the "Radiant Emerald" version, you'd do well to mark your calendars and stay ready for their release. These tributes to the NBA legend promise to be hot sellers, given the high demand for Kobe Bryant's signature shoes.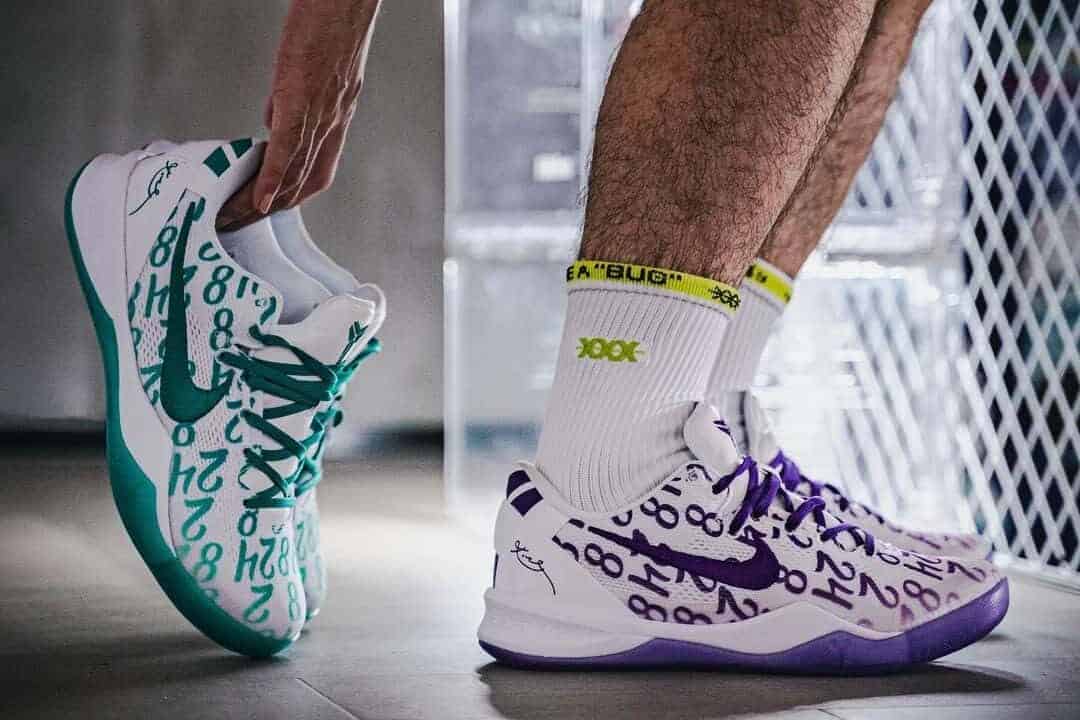 However, this new Kobe release is only a teaser of what Nike has in store. In the coming year (2024), we can expect many retro and new colourways to make it to the market. So, make sure to peruse our list of Kobe releases below to stay updated on the latest drops, and keep a lookout for more stylish and unique colour combinations that Nike Basketball has planned. In the meantime, remember to follow us for more sneaker drops and reviews.
RELATED: A List Of All The Known Nike Kobe Releases For 2023/24
Are the Nike Kobe 8 Protro "Court Purple" sneakers on your wishlist, or is there another pair of Kobe kicks you're eager to get your hands on?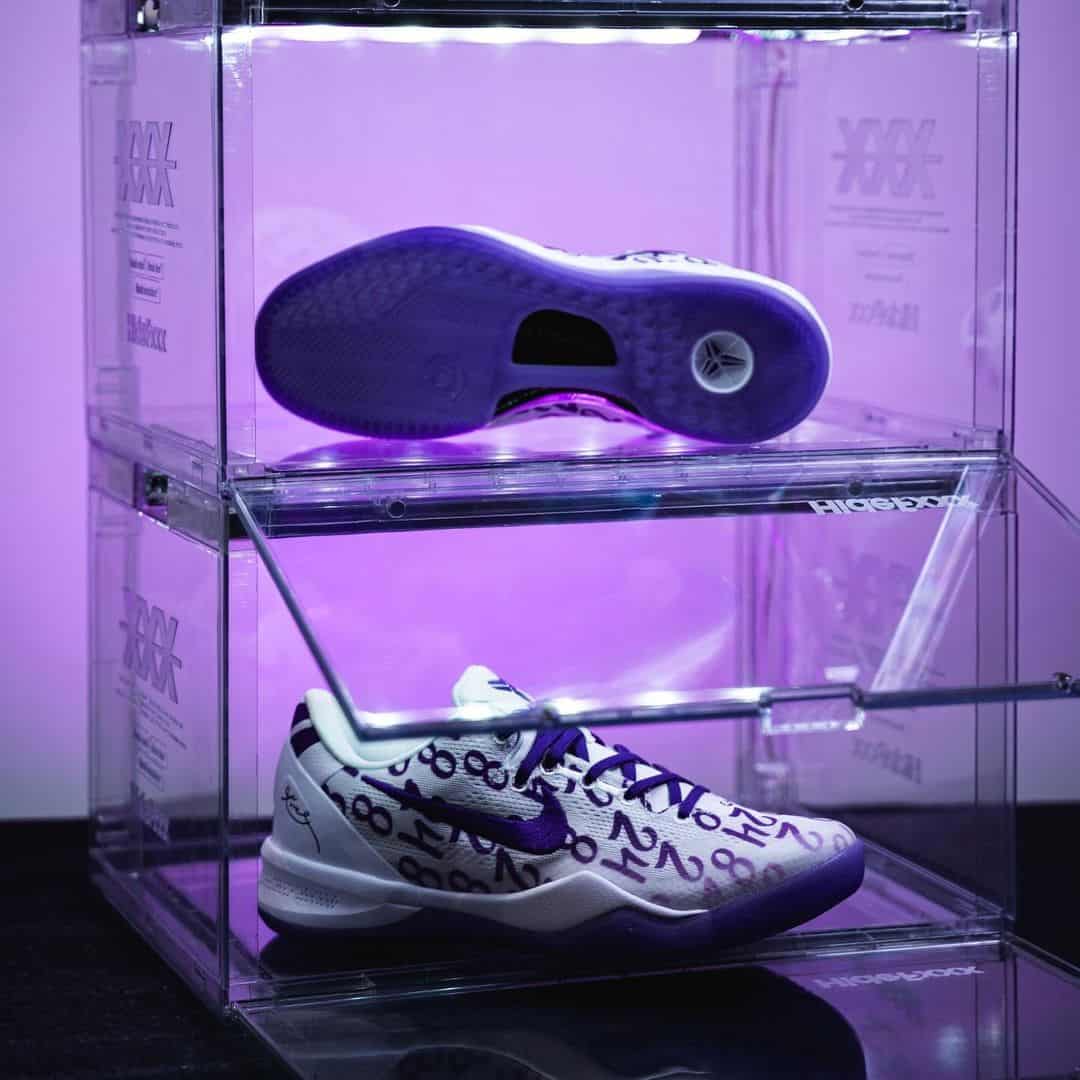 Source: @knowing_kicks