If you've been dreaming up a Barbie-inspired sneaker rotation, Nike has got you covered. The Swoosh brand has jumped on the Barbie bandwagon and is set to release new kicks that exude all the Barbie charm, minus the official Barbie logo. While the sneakers may not be an official collab, Nike has taken inspiration from Barbie's glamorous style and translated it into footwear that captures her essence. From the eye-catching pink hues to the dazzling star embellishments, these sneakers are a must-have for any Barbie fan (or sneakerhead) looking to add a touch of playful glamour to their sneaker collection. So without further ado, let's dive into the details of these Barbie-inspired sneakers.
RELATED: 10 Pink Nike Sneakers That Are Perfect For The Barbie Movie
1. The Nike Dunk Low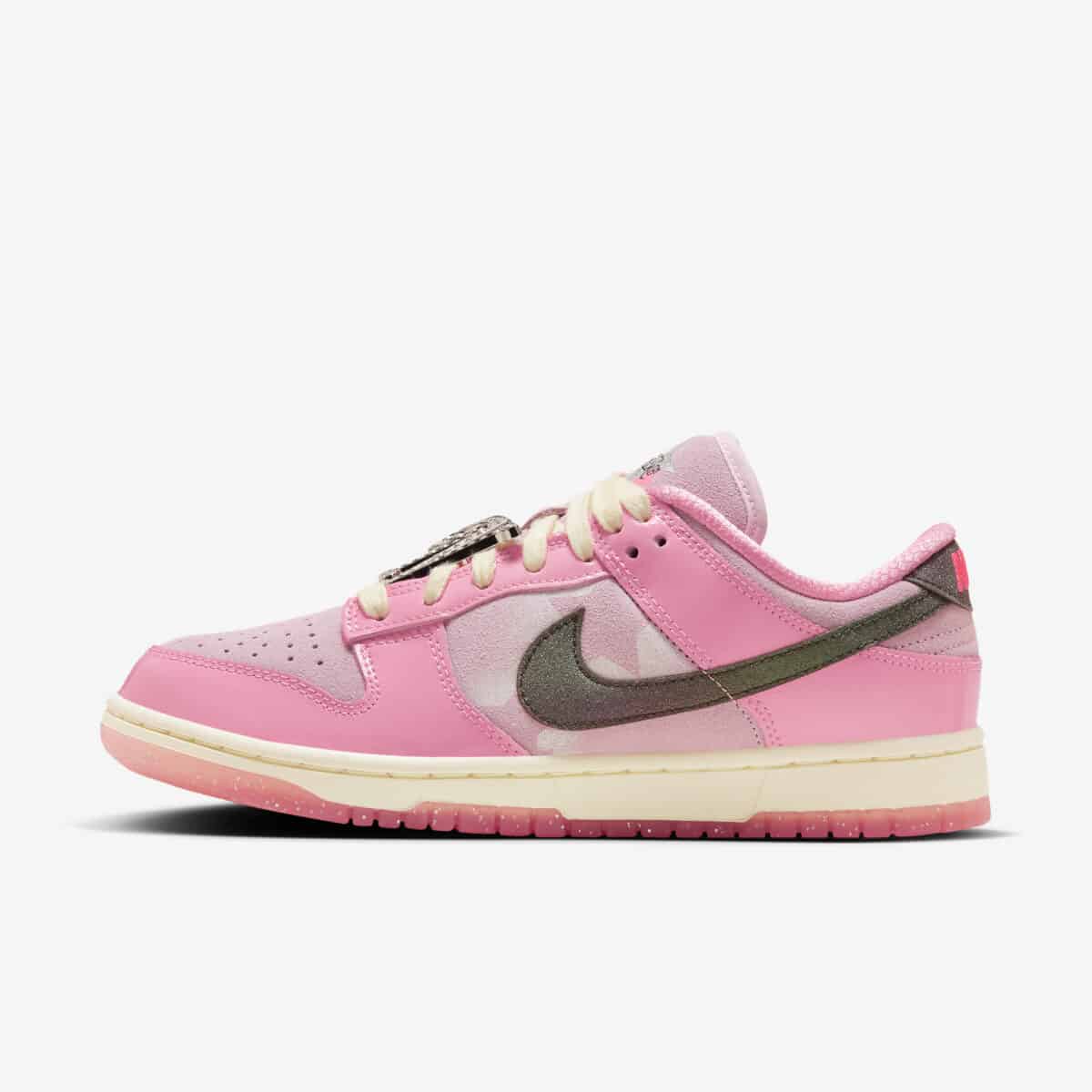 Dressed in hues of pink and cream, the Nike Dunk Low is the perfect sneaker to channel Barbie's iconic style. Giving this sneaker some extra flair are the star embellishments scattered throughout the shoe as well as a jewel-encrusted "N" lace lock that resembles the Barbie font. Let's not forget the translucent pink outsoles sprinkled with glitter, which are sure to add a touch of sparkle to your every step.
2. The Nike Air Max Scorpion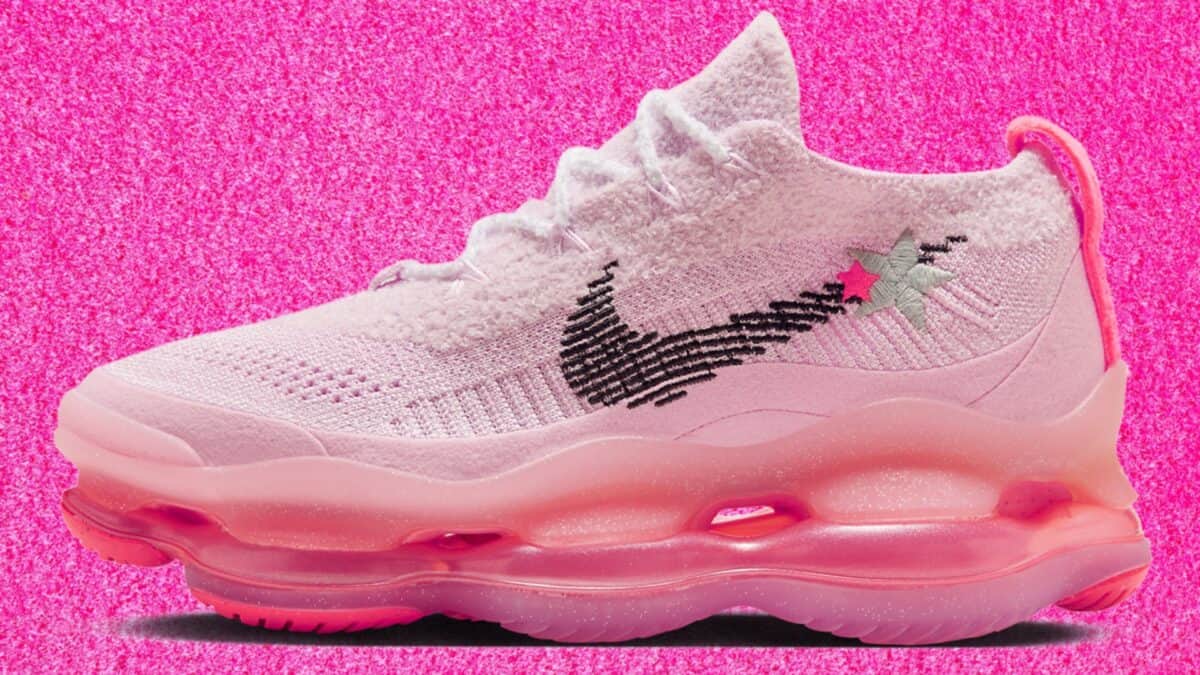 With a soft, fuzzy take on the classic Nike Air Max silhouette, this all-pink rendition of the Nike Air Max Scorpion exudes Barbie energy. With stars added to the lateral Swoosh's tail and sock liner, as well as a Barbie-esque Nike logo on the tongue, this shoe is a playful and stylish choice for any Barbie fan.
RELATED: These Nike Dunk Low Triple Pink "Barbie" Sneakers Are Just What You Need For The Barbie Movie
3. The Nike Zoom Vomero 5 "Barbie"
The Nike Zoom Vomero 5 is a sleek and modern sneaker that offers both style and performance for any Barbie lover looking for a shoe that can keep up with their active lifestyle. With its vibrant pink colourway and Barbie-inspired details, such as the star detail on the tongue and glittery touches throughout, this shoe perfectly combines fashion and function.
4. The Nike SB Force 58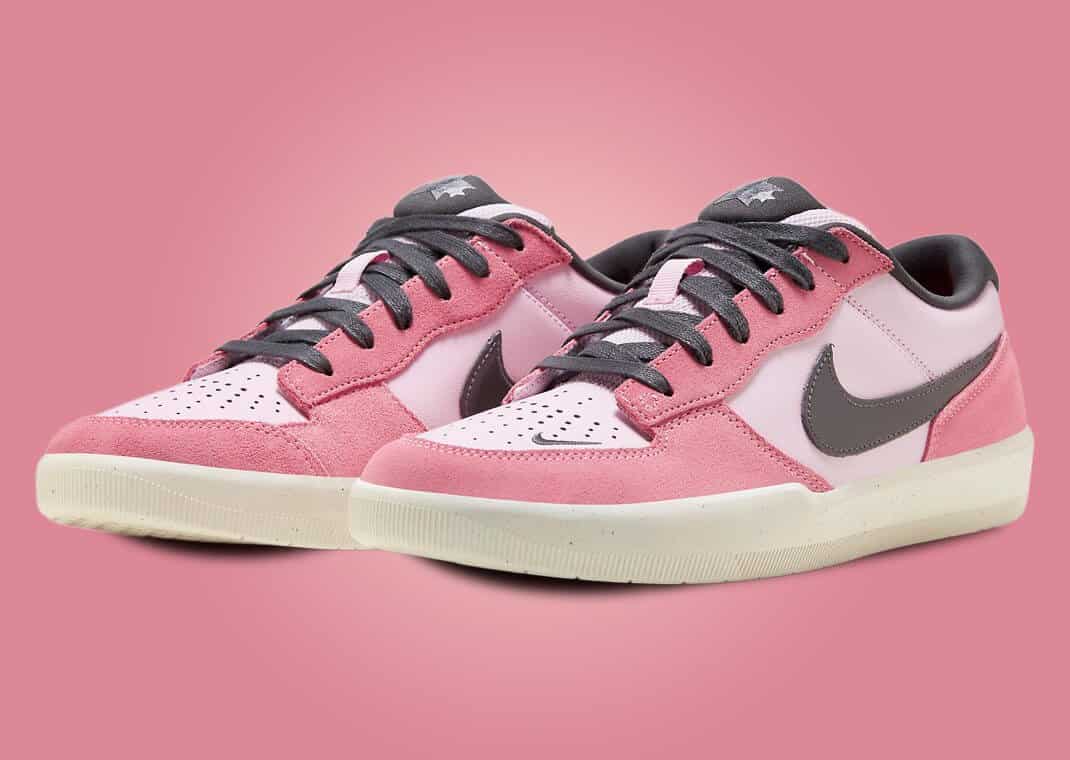 Joining the roster of pink sneakers in the Nike lineup is the SB Force 58. This skateboarding shoe receives a bold makeover with its pink and dark grey colourway. The sneaker features a durable leather and suede upper with a grippy rubber outsole, making it perfect for skateboarding enthusiasts who also happen to love the Barbie-inspired hue. To top it off, the silver star detailing on the tongue perfectly ties this sneaker to the rest of the Barbie-themed collection.
Our favourites. Available now at Nike.com
RELATED: PUMA Partners With Mattel For Second Barbie Sneaker
These Barbie-inspired sneakers are all set to drop this year, and given that their official images have leaked just in time for the highly anticipated movie premiere, Nike will most likely capitalize on the hype and release them soon. The Barbie movie premiere presents the perfect opportunity for the Swoosh brand to generate buzz and excitement around these women's exclusive sneakers. Despite not being an official collab with Mattel or the movie franchise, Nike's Barbie-themed sneakers are sure to attract a lot of attention from both sneaker enthusiasts and Barbie fans alike. Stay tuned for the official release date, and be ready to grab a pair before they sell out!
RELATED: The Air Jordan 1 Low Gets A Ken-Inspired Sneaker
What are your thoughts on these unofficial Barbie-inspired Nike sneakers?