The imagination and ingenuity of creatives never cease to amaze me. While some may think a carpet might be a strange object to draw inspiration from, conceptual artist @sinanaghayev has conjured up a unique collection of Nike sneakers that seamlessly blend traditional Azerbaijan carpet patterns with modern athletic footwear. The result is a stunning fusion of cultural heritage and contemporary fashion, showcasing the artist's ability to transform everyday objects into works of art.
RELATED: Air Jordan 1 x Gucci Sneaker Concept Surpasses the Iconic Original
Using AI technology, Sinan Aghayev was able to digitally manipulate the intricate carpet designs and seamlessly integrate them into the iconic silhouettes of Nike sneakers. This creative design pays homage to the rich history of Azerbaijani carpet weaving. It brings it into the modern era by incorporating it into a widely recognized symbol of sneaker culture and style.
Sure, sneaker brands have taken on the rug aesthetic when dressing their beloved footwear. Still, none have fully captured the essence and complexity of Azerbaijani carpet designs like Sinan Aghayev. We've seen New Balance and END draw inspiration from the "Persian Rug" for the 997 models, dousing the sneakers in rich colours reminiscent of traditional Persian carpets but failing to make use of any of the beautiful pattern work that makes these carpets truly unique. There has also been the "Magic Carpet" Club C 85, which received carpet-inspired patterns on the insoles of the sneaker, which could not do much to spruce up an otherwise plain and simple design. However, these concepts by Sinan Aghayev show how truly magical a sneaker can look when fully embracing the vibrant and intricate patterns found in these stunning carpet designs.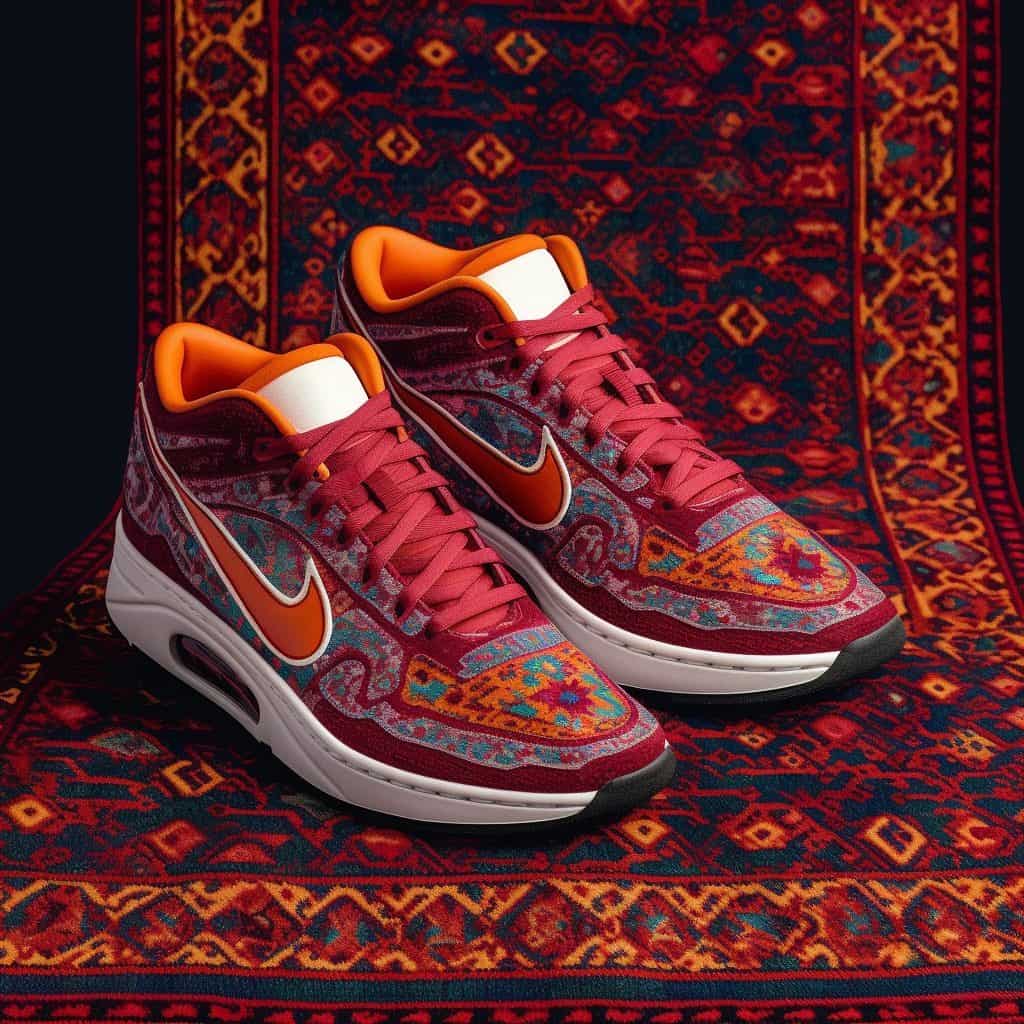 The first silhouette that should undoubtedly get the magic carpet treatment is Nike's Air Max 1. This iconic sneaker is known for its sleek and versatile design, but with the addition of the Azerbaijan carpet-inspired patterns, it takes on a whole new level of visual appeal. The intricate patterns and vibrant orange, burgundy, and teal hues bring a sense of artistry and uniqueness to the Air Max 1 while maintaining its classic and recognizable silhouette.
RELATED: Asics Design Sneaker Concept: Futuristic-Looking Yet Impractical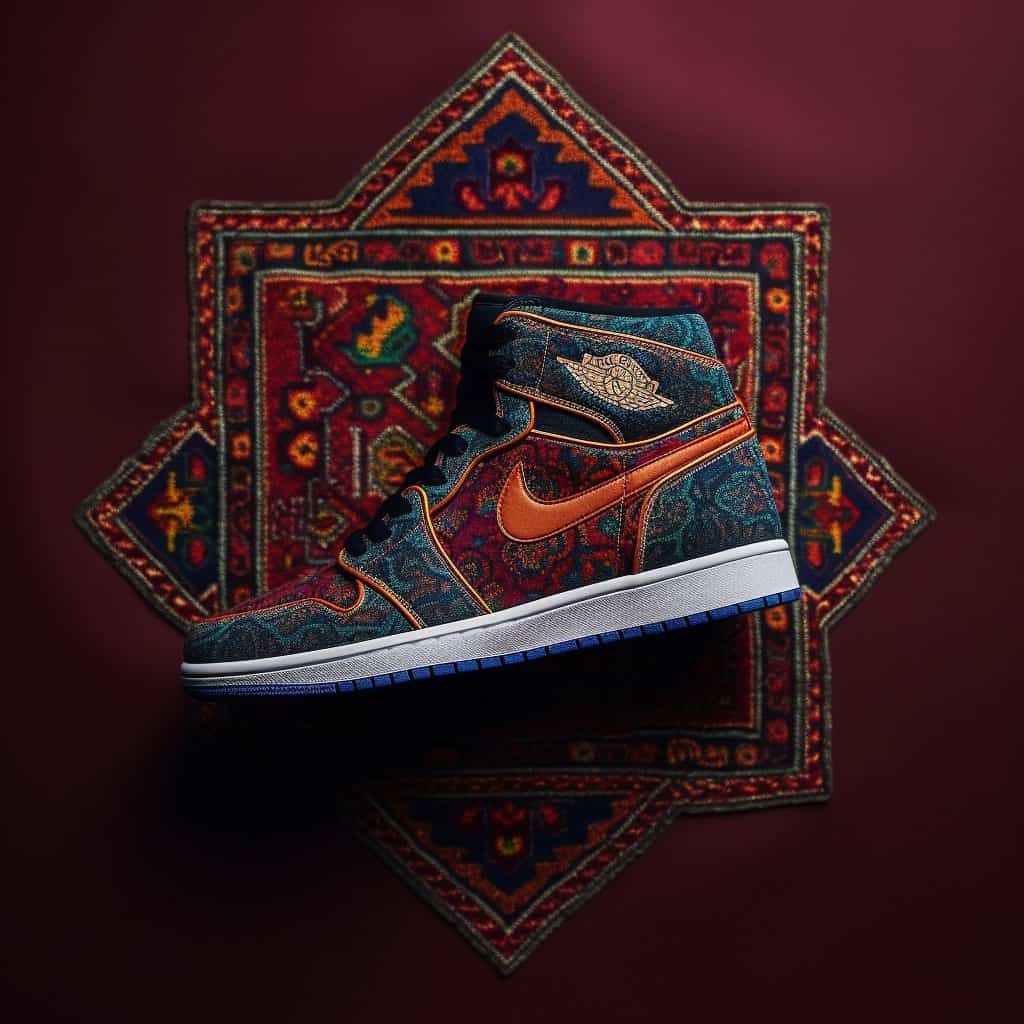 Next up is the Air Jordan 1 Mid, which is undeniably stunning, dressed in blue and burgundy hues and accentuated with subtle gold detailing. This sneaker exudes a luxurious and regal vibe, which would make it the perfect look for those who want to make a bold statement.
Our favourites. Available now at Nike.com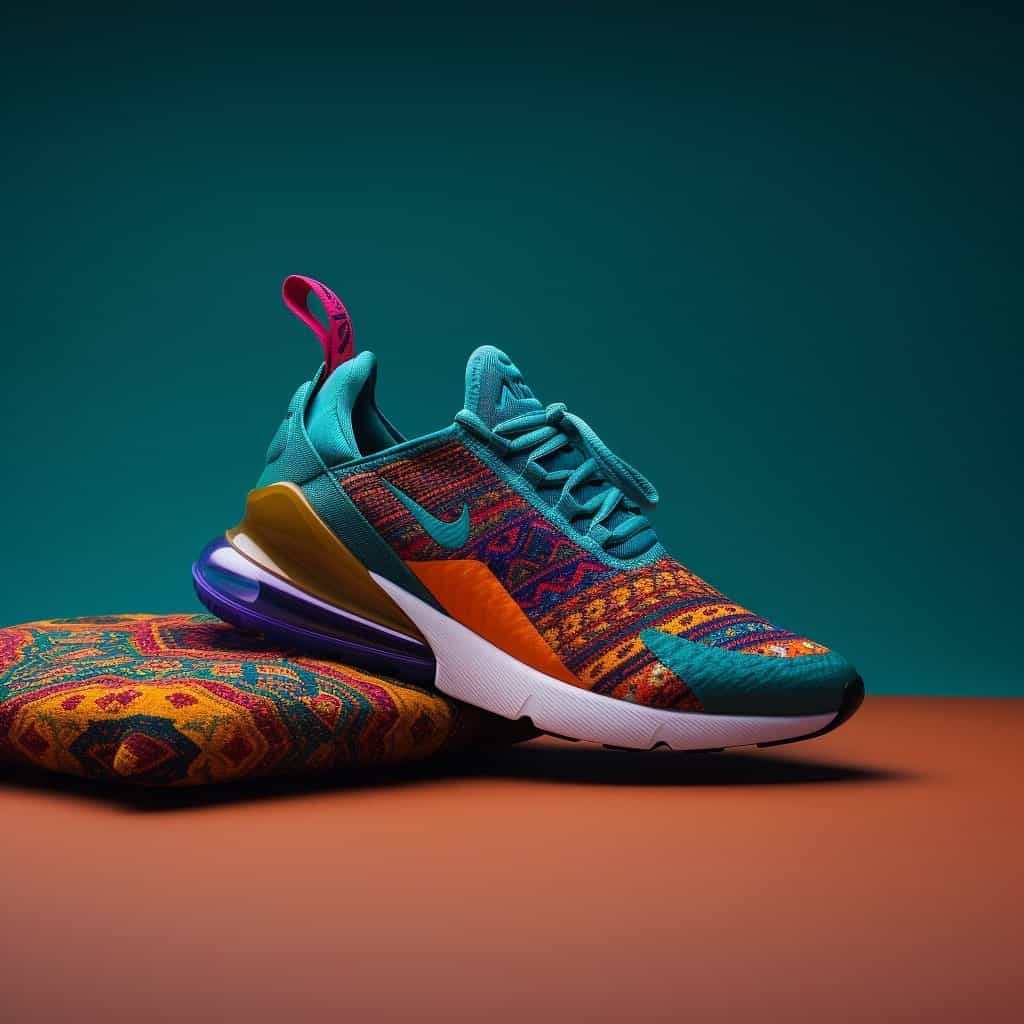 The vibrant colourway on the Air Max 270 is a refreshing departure from the traditional neutral tones often seen in sneakers. The combination of intricate patterns balanced out by the solid teal, orange, yellow and blue details create a visually striking and dynamic design.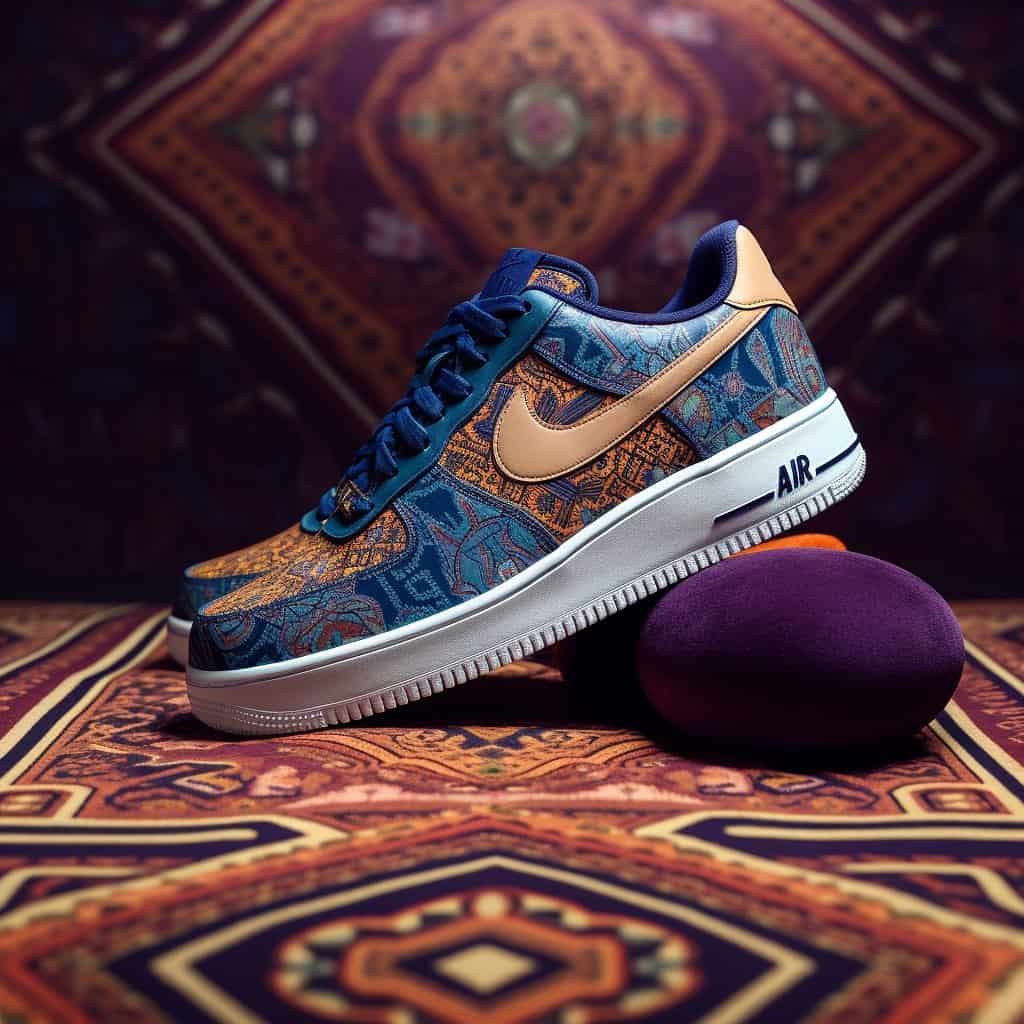 Finally, the blue and gold tones of the Air Force 1 Low give off a sophisticated and elegant feel that is sure to elevate any outfit.
RELATED: Nike x Balmain Rococò AI Concepts: AI or Ayayay?
There are many other designs in this concept sneaker collection that showcase the creativity of Sinan Aghayev. From bold colour combinations to unique material choices, each sneaker in this collection offers something different and exciting for sneaker enthusiasts. Whether you prefer a more subtle and understated design or a bold and eye-catching look, there is sure to be a concept sneaker that catches your attention. There are also various other sneaker brands besides Nike that this conceptual artist has given the Azerbaijan touch. So, be sure to check out this creative's work and let Nike know just how badly you want these concept sneakers to become a reality in their product lineup. While you're at it, don't forget to follow us for more sneaker customs and concepts from talented artists around the world. We are constantly amazed by the creativity and innovation in the sneaker community, and we can't wait to share more exciting designs with you.
Which Nike x Azerbaijan carpet sneaker concept would you like to see brought to life?