First things first, can we take a little time to appreciate the wonder of AI technology. With the recent advances in AI and the direction we are headed, we might be fast approaching the fated Skynet takeover. Lame jokes aside, the Instagram account @AI_ClothingDaily brings us these fresh and frosty floral designs as part of its concept Nike x Balmain Rococò collection.
This imaginative concept collection was created using AI. It reimagines some of Nike's famous silhouettes to stunning effect. Despite some controversies around the use of AI art, the collection has very quickly taken social media by storm.
Related post: Jarritos x Nike SB Dunk Low Is Hiding Something Awesome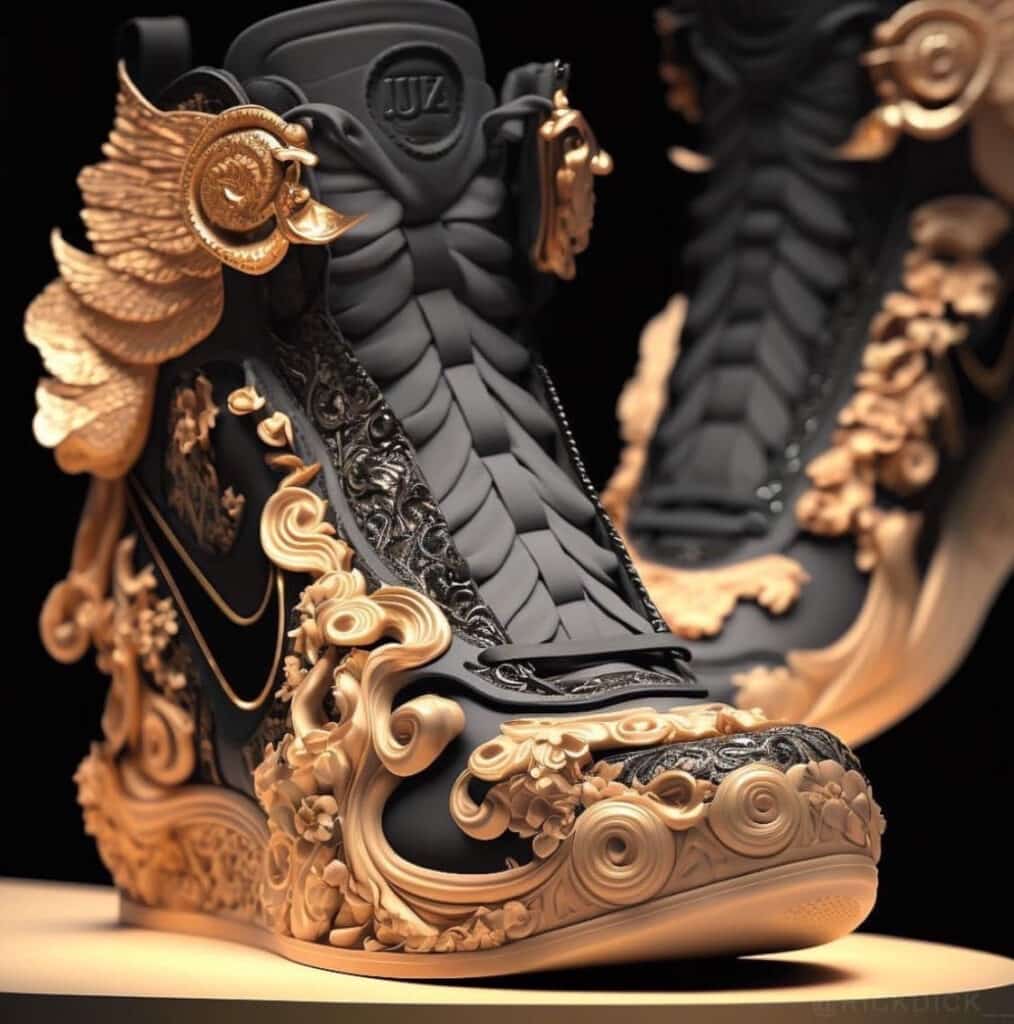 The Nike x Balmain Rococò AI Collection
Taking inspiration from silhouettes such as the Nike Air Force 1, Airmax 97 and Vapourmax, the designs are rather extravagant. AI_ClothingDaily incorporates some bold elements into the design. As a result it includes a mix of lace, floral and wing patterns that can't help but catch the eye.
The designs are in your face in a way that's not easy to ignore and simply demands your attention. However, the designs are not for everyone. Or rather, not all of them are for everyone. The black Air Force 1 is probably the one I would most readily get myself. The rest of the Nike x Balmain Rococò collection does more to activate my sweet tooth. Each sneaker reminds me of wedding cake. Just me?
Related: The Perfect Valentine's Day Gift: Nike Air Force 1 Sneakers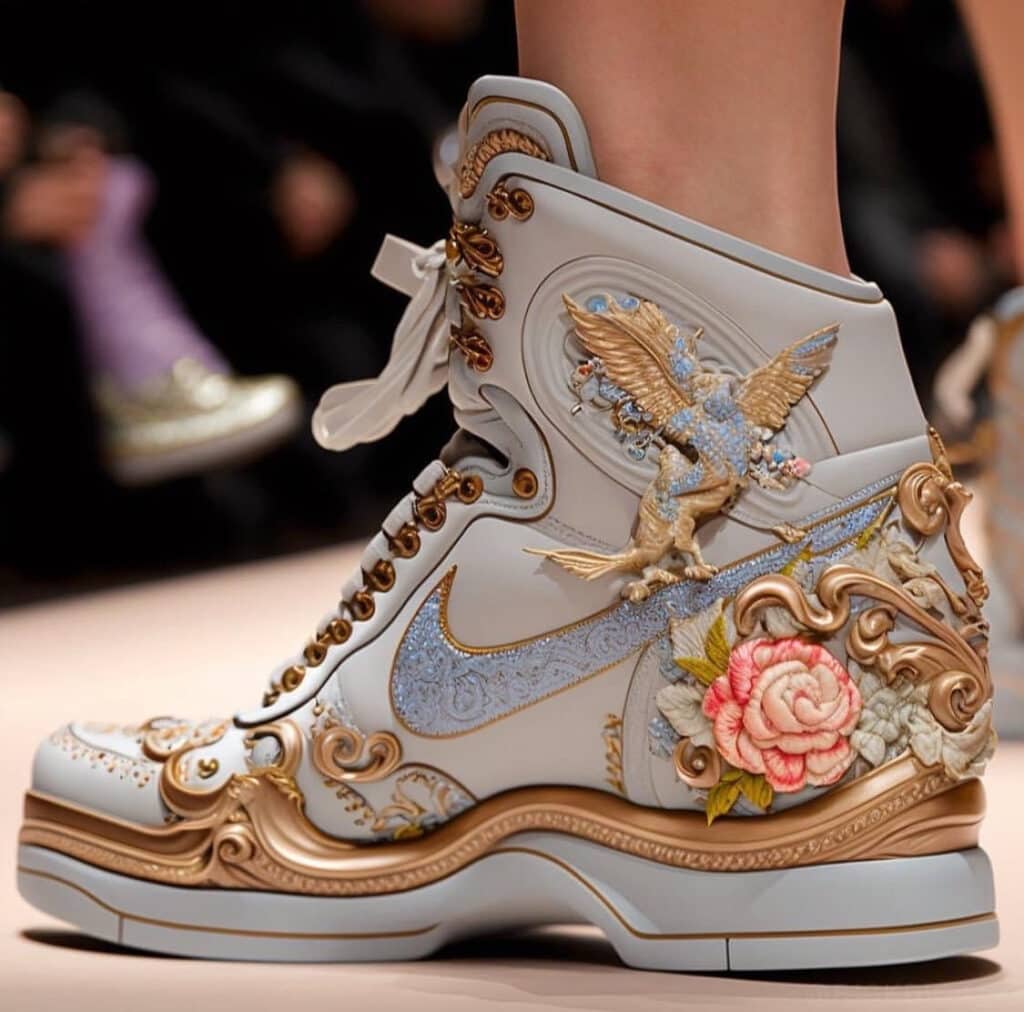 There have been many Nike concept collaborations over the years. Morever, many of them have caught the eye and sparked the imagination. One of my favourite concept collections is Michele Toressi's Nike x Gucci AI + Photoshop concept. Now, the Nike x Balmain concept has put it's hand up to be counted in those celebrated ranks.
Our favourites. Available now at Nike.com
Overall, the collection is a fantastically fresh offering from a designer. It'll most likely had not been on many people's radar before this, but it will no doubt have created an eager following and excitement for what's next. However, for now, though, we salute and wait in eager anticipation for the next brave bit of AI magic.