Paul Parsons' AI-inspired Nike x DC Superheroes football boots are an inventive take on the super popular AI concept design. The boots look fantastic and would not look out of place in a professional setting, donned by the brightest stars. The boots feature a unique DC superhero design which was created using Artificial Intelligence software, Midjourney.
Paul Parsons, or @jed.ai.master on Instagram, is no novice in conceptual Ai designs. His Instagram page is a beautiful gallery that showcases work featured on multiple websites and prominent social media accounts. This only testifies to his growing renown as a conceptual designer.
RELATED: Nike x Balmain Rococò AI Concepts: AI or Ayayay?
The Heroes We Need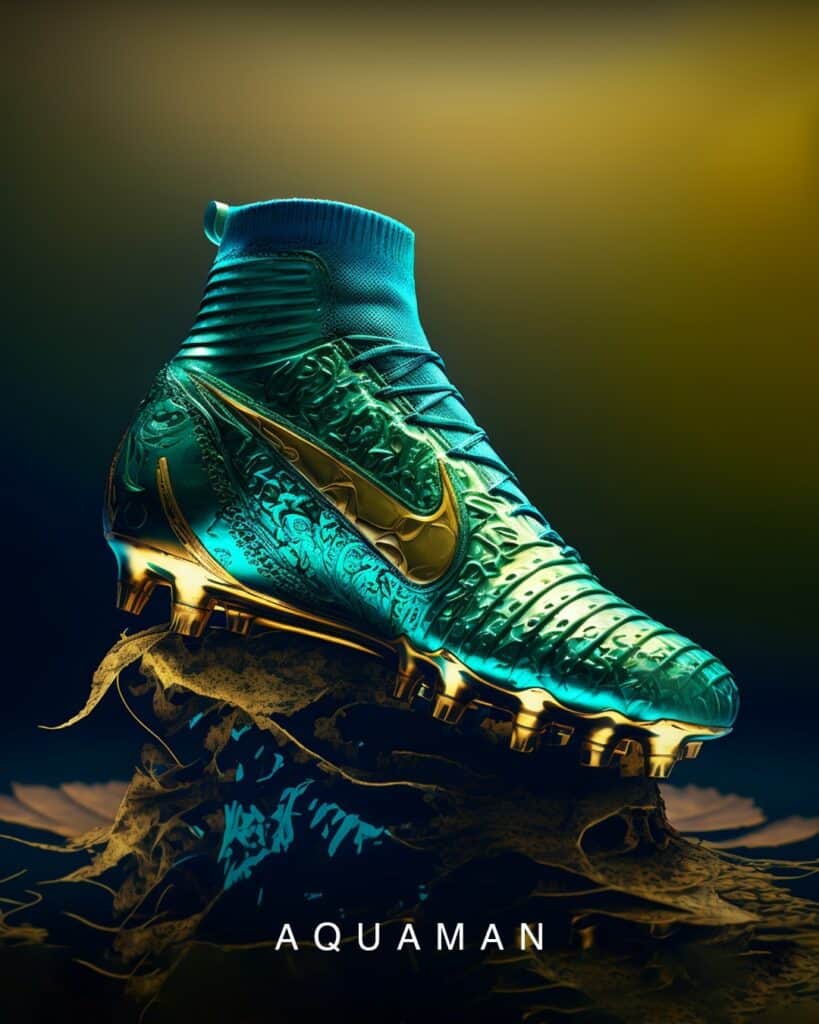 These DC-inspired football boots draw its inspiration from DC Comics' most prominent and beloved superheroes. There are nine boots in the collection, and a full list is available below:
The Flash
Aquaman
Batman
Wonder Woman
The Joker
Harley Quinn
Superman
Green Lantern
Mr Freeze
The extensive list above should tell you there is a boot for just about anyone here. Whether you're on the hero side or quite wickedly align yourself with the chaotic side of DC's villains, you will most likely find a boot that ties in with your allegiance.
Design Aesthetics
The attention to detail is astounding and rather endearing. From the lightning bolts all around The Flash-themed boot, the water underneath the Aquaman version and the Batcave-reminiscent earth under the Batman boot, designs are all fantastically crafted.
Furthermore, Paul Parsons deserves a lot of credit, and a quick browse through his post's comment section one comes across tons of requests for the prompts he used in creating this collection. The Batman boot is my overall favourite. The simple black-textured upper is dreamy on its own, but I can't bring myself to look past the Batcave dirt layer underneath.
Our favourites. Available now at Nike.com
RELATED: Big Red Boots: Cartoony Sneakers Might Be The Next Big Thing
Football's Best Meet DC x Nike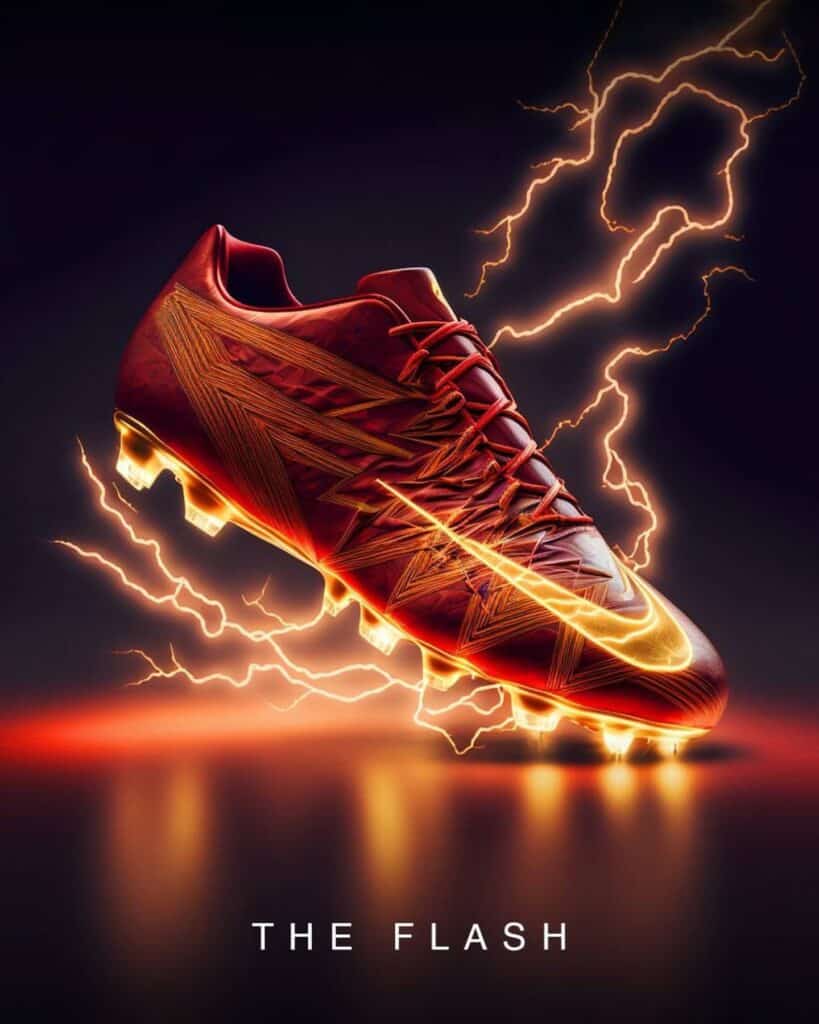 I don't know about you, but for me, one of the first thoughts that come to mind is, who would wear what boot? I love imagining my favourite players tearing up the pitch in these conceptual masterpieces. So, without further ado, let's get to it.
There's clearly no better place to start than the most obvious of all, Kylian Mbappe meets The Flash. This is a dream duo revolving around speed and outpacing the opposition, a match made in heaven. Next up, Neymar partners up with Aquaman. A collaboration was not necessarily focused on speed but rather on fluid movement and malleability. "Be water, my friend."
Paolo Maldini dons the Batman. Leader, rock, boss. Enough said. I don't know why and can't explain it, but the Wonder Woman boot gives me Antoine Griezman vibes, and I love it. As for The Joker, who is better than the wild child, Mr "Why Always Me?" himself, Mario Balotelli. Dear Harley Quinn, say hi to Megan Rapinoe. An enigmatic personality off the pitch but an electrifying character in the 90. Superman teams up with Captain Fantastic, and much loved Mr Arsenal, Tony Adams. Then, we have the power and precision of The Green Lantern. These are a perfect match for Cristiano Ronaldo. Finally, there's Mr Freeze you in place, Ronaldinho Gaucho.
Final Thoughts
Artificial Intelligence is a wonderful and relatively new technology with evergrowing popularity. So far, we have gotten some really wonderful concept designs, and this is no exception. Lastly, the DC x Nike AI Football boot concept collection created by Instagram user @jed.ai.master, Paul Parsons, is a brilliant use of new technology and stands out in a world crowded with the ever-popular and growing world of Artificial Intelligence designs. A job well done.
SOURCE: Fortress of Solitude