Following last week's teaser trailer from Levi's and Nintendo, the duo has finally joined forces to expand on the popularity of one of the world's most iconic video game characters, Super Mario. The new Levi's X Super Mario collection has officially dropped in South Africa. The collection takes your denim game to a whole new level, with a streetwear-inspired collection of denim, tees, and accessories that brings together two major cultural icons famous for their youthful energy, nostalgia, and love of creativity.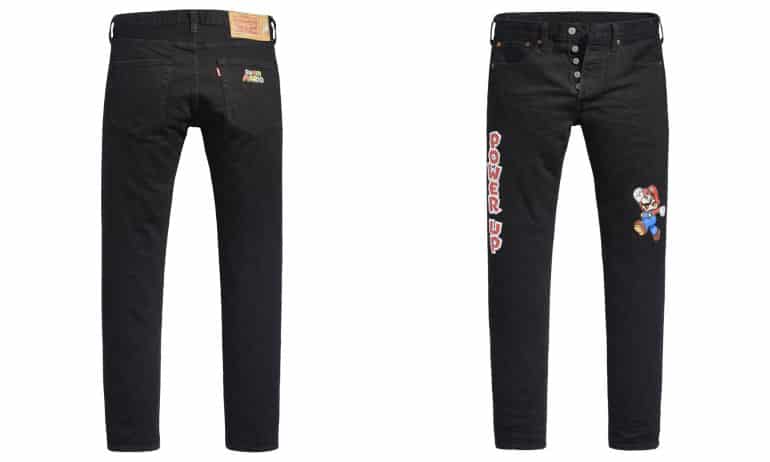 Mario's story is also one of the easily recognised around the globe, based in the Mushroom Kingdom where he battles to save the Princess from the likes of Bowser and his squad of bad guys. But Super Mario is much more than just a legendary video game, it expands across wide categories as a pop culture sensation, having enjoyed more than three decades at the top, opening worlds of imagination for young and old alike. The character has once again cross genres this season, joining the Levi's collaboration family.
The collaboration between Levi's and Nintendo's Super Mario is a natural fit. With the Levi's brand extending over 130 years since it was first patented by Levi Strauss, the brand is a champion of great design. Shigeru Miyamoto, Super Mario creator, is one of the most recognised and revered designers in gaming history, with his character appearing in over 200 games. Both brands are global sensations. With the strong sales from the Levi's X Stranger Things capsule, we can expect great things from the latest drop.
The collection features a number of bright, saturated colour and graphical elements across a list of Levi's products. Super Mario isn't the only character from the game that makes his appearance in the collection, with Luigi, Yoshi, Bowser and Princess Peach herself featuring on a few items. Other elements include the gold coins, mushrooms and stars in a variety of designs, from the pockets to the back pocket patches. As a finishing touch, Levi's tabs are featured in special colours, which have vintage video game-inspired font, as well as shank buttons in red, blue, green, and yellow.
The Levi's X Super Mario collection will be available at Levi's stores across the country, Levi's online store, as well as select retailers across the country within the coming weeks.
Our favourites. Available now at Nike.com