June is Pride Month. We've seen a number of brands raising awareness and launching pride-specific products in this regard. PUMA has always been a leader in driving change and starting the conversation. As such, PUMA has partnered with brand ambassador and LGBTQIA+ activist Cara Delevingne to release the Forever Free Pride collection.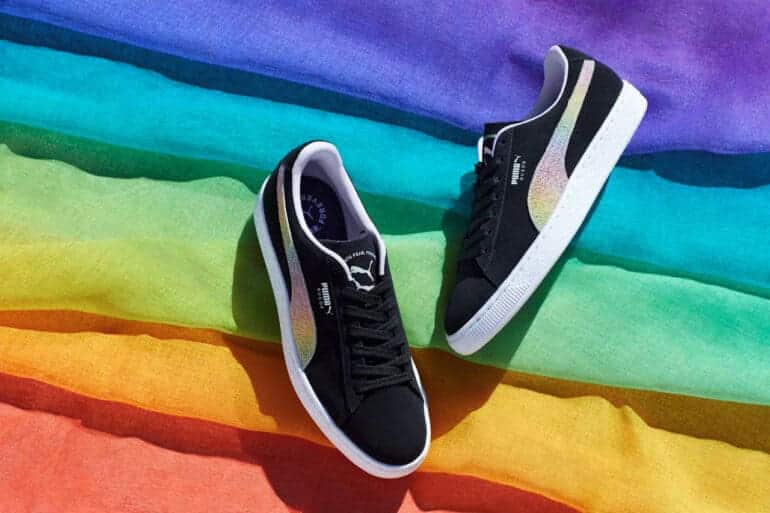 The collection serves a simpler purpose: "to inspire others to be free from fear and believe in themselves." Born from the idea that to exist to your full potential, you should be able to express and show those parts that make you unique.
This is Cara Delevingne's second Pride collaboration with PUMA. She states that she didn't just want to celebrate Pride month but honour the strengths and diversity of the community. Added to this, she also focused on the mental health hurdles that the community faces daily.
For this drop, PUMA has announced that it would be donating 20% of the proceeds of every sale from the collection. The funds raised with go towards the Cara Delevingne Foundation, which, in turn, will be donating to deserving foundations and projects within the LGBTQIA+ community around the globe.
There are two sneakers featured. This includes the classic PUMA Suede and the Future Rider. Both of these sneakers have been reimagined with the bright colours from the LGBTQIA+ flag. These colours bring a sense of joy and celebration to the pack.
Our favourites. Available now at Nike.com
The PUMA Forever Free Pride collection will be available soon at PUMA stores both online and at Select stores.
The PUMA Suede will retail for R1,599 and the Future Rider for R1,899. Although it won't be coming to South Africa, there is also a tie-in apparel collection as part of the Forever Free Pride pack. This includes tees, hoodies, leggins and to round it off, a bodysuit.