We've already seen PUMA changing up the game in 2023 with the release of the Thrifted Pack and Archive Remastered collections. These releases featured reimagined pieces from its archives to create modern streetwear styles. Furthering this momentum with the release of the PUMA Fast Green collection.
Related: PUMA Thrifted Pack Inspired by Thrift Shop Fashion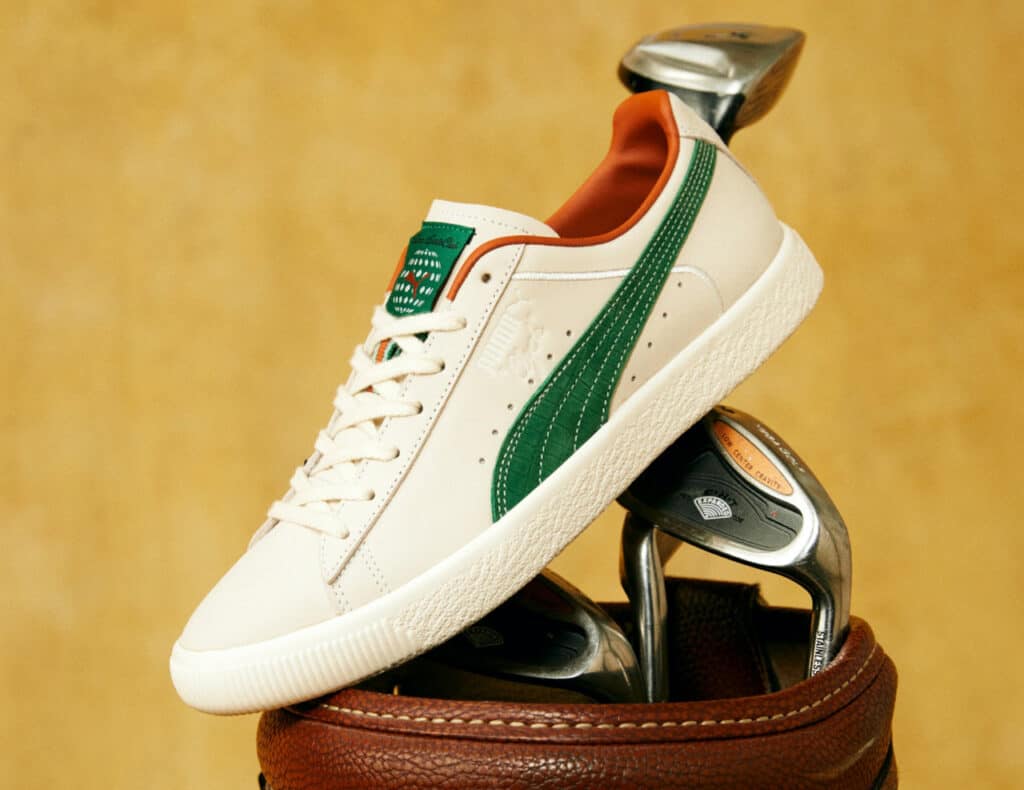 The all-new PUMA Fast Green concept forms part of the MMQ (Machts Mit Qualität) range. It reinterprets what we perceive as traditional golf club uniforms. In doing so, it features a mix of premium materials and elevated craftsmanship. Furthermore, it has a laid-back, contemporary style, allowing you to move from the golf club to the nightclub.
The range features the classic golf aesthetic and is given a stylised subversion with a fresh, minimalistic look. It has a mix of footwear, apparel and accessories as part of the collection, designed for the new generation of players. As such, it includes the embroidered Harrington jackets as its signature piece, along with the Clyde and Prevail sneakers.
The Clyde, Slipstream and Prevail sneakers, from the PUMA archives, are refreshed with modern elements along fairway colour updates in vine-green and off-white.
The leather is sourced from environmentally responsible manufacturing which has been audited and certified via the Leather Working Group protocol. As a result, it insures its mandate in searching for environmentally-friendly manufacturing processes. Additionally, the sockliner was designed to provide soft cushioning with its extra-thick heel. Lastly, the collection is crafted in a mesh base with nubuck overlays, an IMEVA midsole and a rubber outsole.
Related: PUMA Kicks Off 75th Anniversary with Archive Remastered
Our favourites. Available now at Nike.com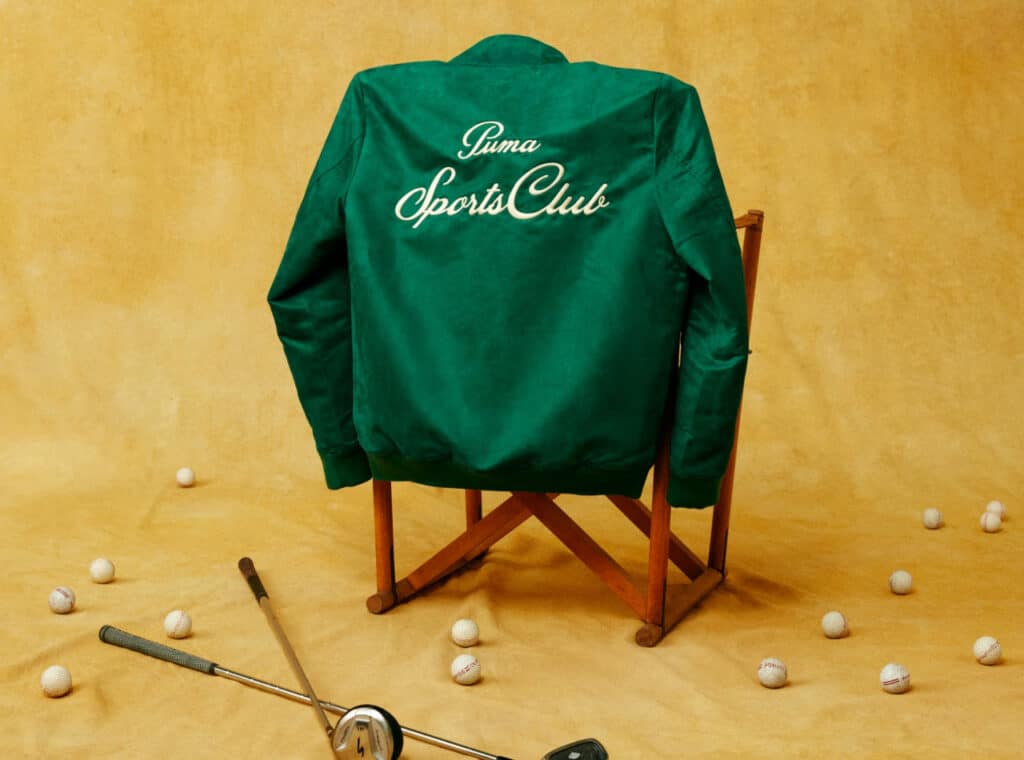 Tee off with the PUMA Fast Green collection available online at PUMA.com.
The collection will also be available in PUMA retail stores across the country. Additionally, it'll also be stocked at Xtrend and Al Capone stores. The pricing for the range starts at R1,199 to R3,499.