PUMA has always been on the forefront on pushing the limits of technology. This dates back decades. Just this past year, the brand has released the PUMA Deviate Nitro and PUMA Calibrate Runner, both introducing new technologies. For its latest release, the brand has partnered with Mercedes AMG Petronas F1 have teamed up for the PUMA Faster+.
The PUMA Faster+ is the fastest, lightest and most propulsive Track and Field spike released by PUMA to date.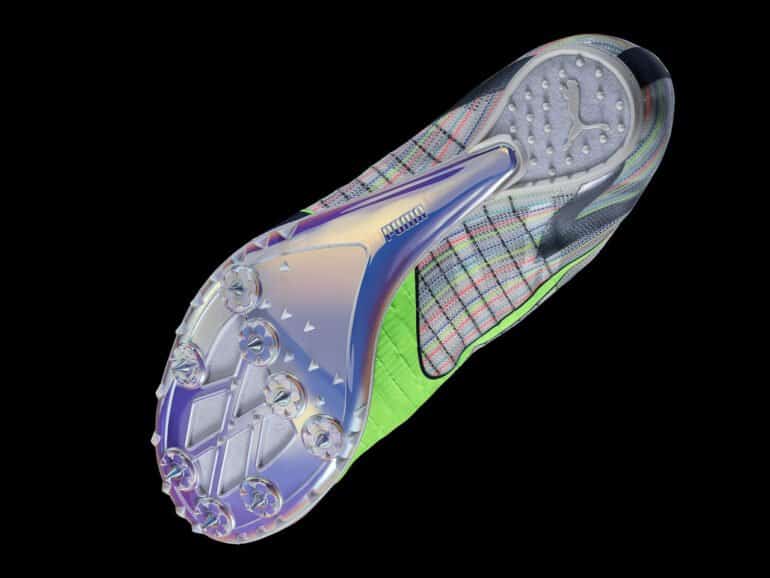 Thanks to the partnership with Mercedes AMG Petronas F1, the spike received the same engineering insights from F1. The Faster+ has been created in two variants. This includes the EVOSPEED TOKYO FUTURE FASTER+ and the EVOSPEED TOKYO FUTURE NITRO FASTER+.
These two spikes will be seen on the track and field at the Olympic games in Japan later this month.
PUMA has partnered with athletes from around the world as part of the FASTER+ program. The program applies engineering insights from all corners of the globe. These benefits are focused on helping athletes to excel and push those next-level boundaries. Information has been passed down and integrated into the shoes.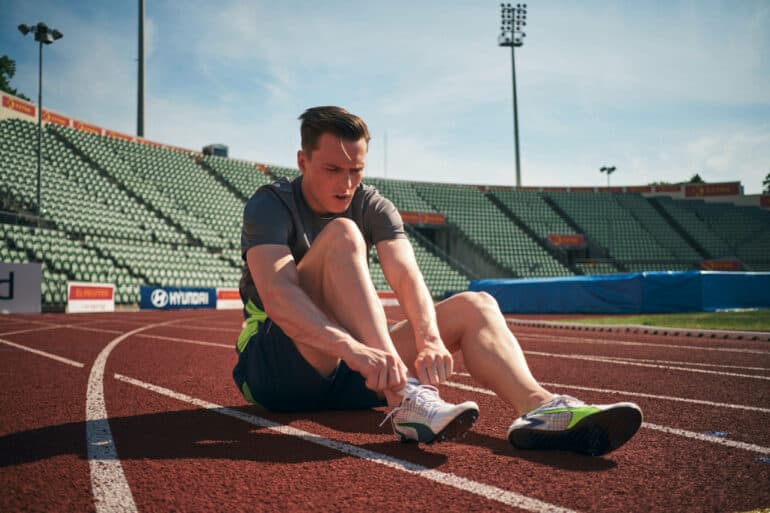 Our favourites. Available now at Nike.com
The EVOSPEED TOKYO FUTURE FASTER+ was designed with 400m hurdles World Record holder Karsten Warholm, along with his coach. The upper features has been infused with carbon fibre threads to keep the weight to a minimum. Additionally, the carbon plate, which has been engineered by Mercedes AMG Petronas brings extra support and propulsion, while still keeping the weight down. Overall, it weighs just 135g.
The EVOSPEED TOKYO FUTURE NITRO FASTER+ has been cushioned with the NITRO Foam. This increases the weight slightly, to 199g. However, it provides additional cushion for comfort.
The PUMA Faster+ is better, faster, stronger. It is part of the "Only See Great" campaign, launched earlier in 2021. The message is to convey the spirit of optimism, hope and self-belief.