Back in July, PUMA Football dropped its Faster Football edition for the PUMA Future Z 1.2. Extending its range of Future boots, PUMA has now announced its Under the Lights colourway for the Future Z 1.2.
The new colourway brings a colour upgrade to the craZy Future range, bringing with it a ferocious mix of colours.
PUMA has designed the new boots to shine brightest under the spotlight and light up your game. Players are required to make every second count when the game is on the line. The Future Z 1.2 was inspired by the floodlights against the night sky. It was meant for the big occasion. As such, players can defy every challenge on the pitch while under the night lights.
PUMA has launched the next-generation of the Future football boot. It has been crafted to enhance your playing style. This allows all those creative players to reach new heights.
The PUMA Future Z 1.2 features the ultimate fit, while also offering agility. It does so by fusing the mid-foot adaptive FUZIONFIT+ compression band with the asymmetrical Dynamic Motion System outsole. This provides an optimal lock-in feel, while also offering next-level support to drive the opposition players craZy.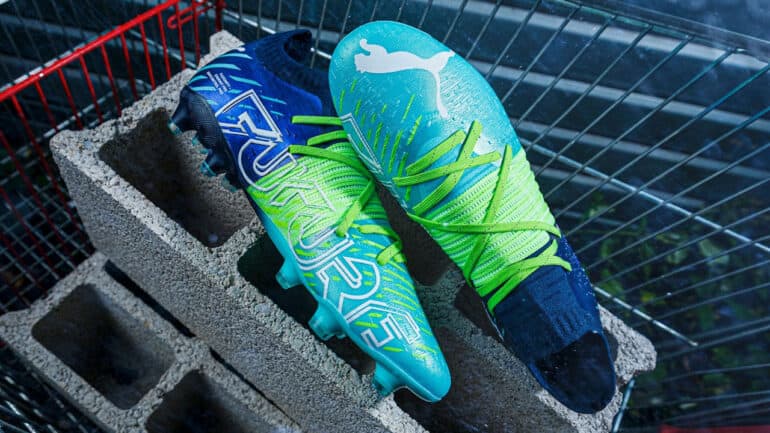 Our favourites. Available now at Nike.com
The football boot's upper is crafted in an innovative knitted material, which has been coated with a thin layer of GripControl Pro. This provides superior touch and ball control.
Shine bright under the night lights on the pitch. The ground-breaking Under the Lights colourway for the PUMA Future Z 1.2 is currently available for R3,599
It is available both online and in-store. The stores include PUMA stores, Totalsports, Takealot and various other retailers.