While there are many football fans who have mixed feelings about the continuous international break during the season, this one had a particularly significant milestone. With his goals against Bolivia in the World Cup Qualifiers, Neymay Jr. became Brazil's new all-time leading goalscorer. To honour the achievement, PUMA and Neymar Jr. designed and created 78 limited-edition FUTURE football boots.
RELATED: PUMA and Neymar Launch FUTURE Supercharge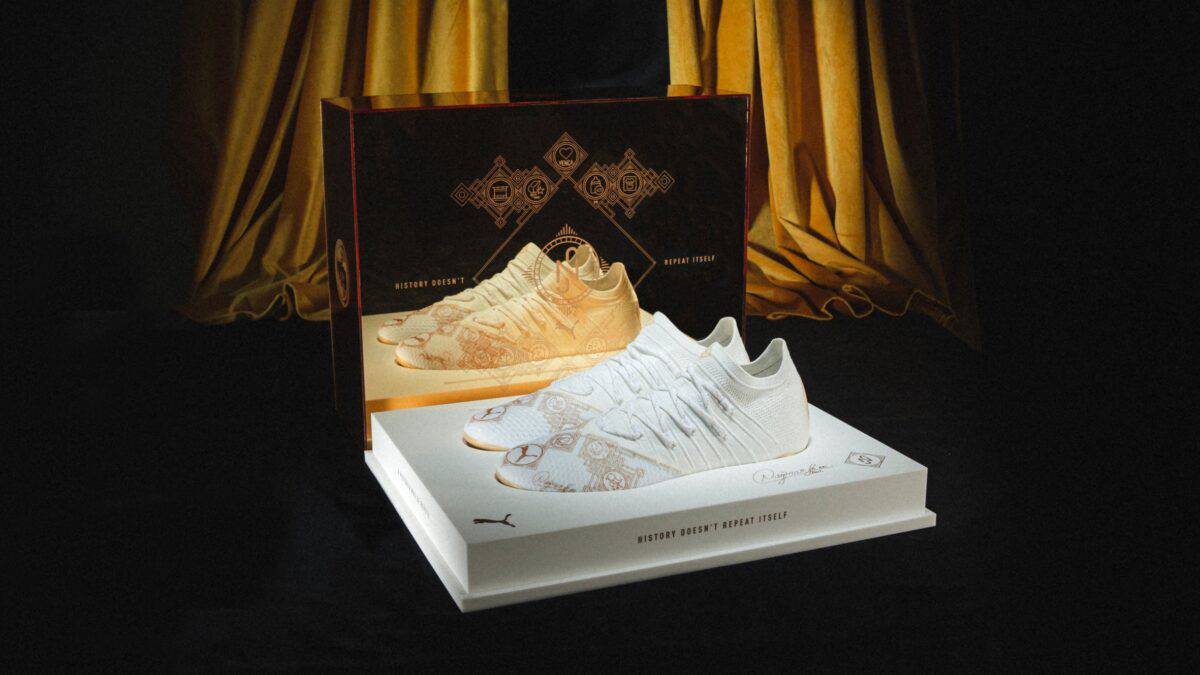 The record-breaking 78th goal officially surpassed the late-great Pelé. Neymar grew up idolising Pelé, as many around the world. Although there are many who would draw comparisons between Pelé, Neymar Jr. never wanted it that way. It was he who inspired Neymar to want to be a footballer, something that Neymar himself wishes to instil in the next generation of footballers.
The unique PUMA FUTURE was designed with 10 key moments in Neymar Jr.'s life. Each of the limited-edition boots will be presented to the 78 most influential people in his career. Neymar Jr. personally selected the group of family, friends, coaches, teammates and Brazil legends who all influenced his life.
RELATED: PUMA x NJR Collection Inspired by Neymar's Brazilian Style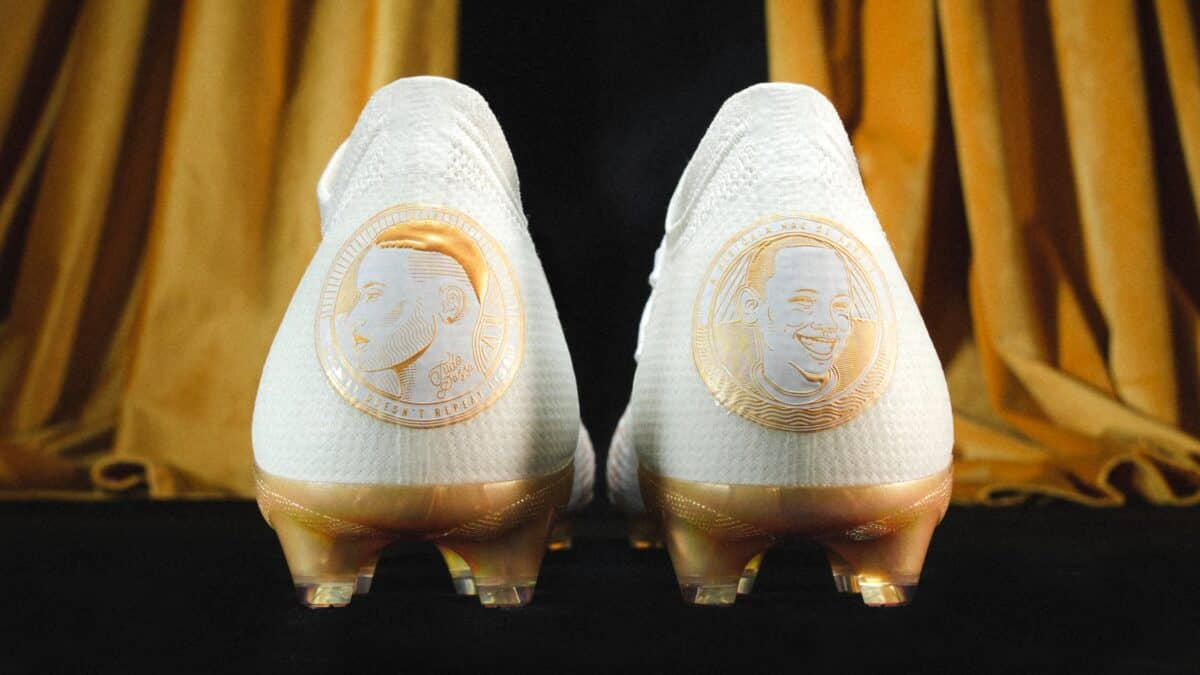 History doesn't repeat itself and every player has to carve our their respective legacy. We must celebrate the heroes that came before us and inspire the heroes yet to be crowned. These are the words that Neymar Jr. has lived by as he propelled himself to the top, not wanting to draw any comparisons between any of the greats that went before him lining up for Brazil.
The NJR78 FUTURE football boots is a tribute to the sparkling career Neymar Jr. has had with Brazil, scoring 78 goals as the leading scorer for his nation. The boots feature 10 significant moments in his life, added to a white upper with PUMA Gold and Matte Gold as the detailing. Each of the elements canvas the upper, with a mix of drawings, logos, portraits and more. These are all surrounded by the line "History doesn't repeat itself." This is capped off with Neymar's first signature he wrote in a notebook as a child, dreaming of becoming a professional footballer.
Our favourites. Available now at Nike.com
These 10 special moments throughout Neymar Jr.'s career are listed as follows:
A drawing by Neymar in a school notebook depicting himself as Pelé
A letter Neymar Jr.'s mother wrote to him
The bus stop where he used to take the bus to practice
Zito – Santos FC's idol who gave him a chance at Santos
1st trophy as top-scorer in a youth championship
Betinho – Neymar Jr.'s first coach
Debut for Santos – 7 March 2009
1st goal for Santos and goal celebration
1st goal for Brazil
1st Championship for Brazil
RELATED:
On his achievement as the all-time leading goalscorer for Brazil, Neymar Jr. had this to say about the feat:
"Breaking the record is a dream come true. Pelé is my hero and has been an inspiration to me and many young children growing up in Brazil. I would not be where I am today if it was not for the support of my family and the many who have helped me along my journey. After reaching 78 goals I wanted to do something special and show my appreciation for them. Together with PUMA we have created 78 pairs of FUTURE football boots that will be gifted to the 78 people who have influenced me on and off the pitch. To those people I want to give my gratitude and a part of this record that they have helped me achieve."
Celebrating Brazil's new all-time leading goalscorer, Neymar Jr. with the limited-edition NJR78 FUTURE PUMA sneakers
In addition to the 78 boots sent to friends, family, coaches and teammates, Neymar Jr. and PUMA will also give away a pair of the boots to one lucky winner. The competition can be found on @pumafootball social media accounts.
RELATED: The Hello Kitty x adidas Samba 2.0 Is The Sneaker Of Our Dreams
While the boots won't be publicly available for purchase, fans of PUMA and Neymar can get their hands on the Instituto collection. It is available online at PUMA.com, as well as in stores at Totalsports and Studio 88.