PUMA has officially announced its partnership with Grammy-winning artist J. Cole, having teased the partnership a few months back, signing a multi-year footwear and apparel deal. To celebrate the announcement, PUMA is also set to drop the all-new basketball silhouette, the Sky Dreamer.
PUMA sort out the partnership with J Cole as a result of his connection to basketball, fashion and music culture. The announcement pairs with the all-new Sky Dreamer sneaker, which is a relaunch of the original style, the Sky LX, which was worn by professional players in the '80s. While it won't return as a professional on-court silhouette, it will make its impact as worn by PUMA Hoops athletes, having already been spotted on Cole over the past few weeks.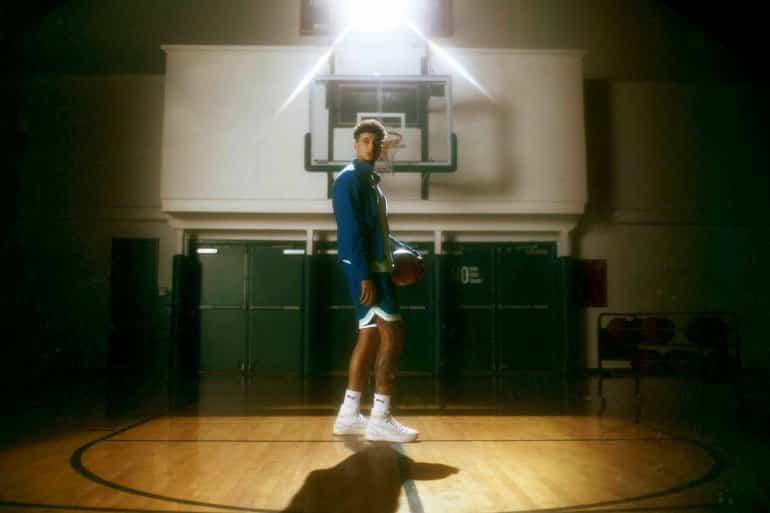 The sneaker is equipped with PUMA Hoops technology, which includes the signature ProFoam cushioning, along with a high-abrasion grip for peak stability. The add-ons also include a forefoot webbing for stabilisation and lockdown. The mid-top sneaker remains true to its heritage with touches of modern style. The design includes the "Dreamer" emblem, drawing on inspiration from Cole's own Dreamville brand.
In addition to the release of the new shoe, PUMA also released a short film and TV commercial, which was created and co-directed by Cole himself (PUMA x Dreamville production). The ad will air during the NBA All-Star Game – Team Giannis vs Team LeBron. The theme of the short speaks to never giving up on your dreams, irrespective of the obstacles faced and time that has passed. You can view the short in the clip below:
The Sky Dreamer will be the first of many new PUMA Hoops products, many of which will involve the creative influence of Cole. The partnership with PUMA is set to include Cole's own Dreamer footwear and apparel in the coming months.
The PUMA Sky Dreamer is now available on PUMA.com, as well as at PUMA stores, The Cross Trainer Editions and Shesha. The sneaker retails for R2,499.
Our favourites. Available now at Nike.com