A few days back, PUMA dropped the latest from the LQD CELL range of sneakers, the LQD CELL Omega Manga Cult, with bright colours inspired by manga and anime. Today, PUMA announces the latest in running technology with the unveiling of the LQD CELL Shatter And LQD CELL Tension sneakers.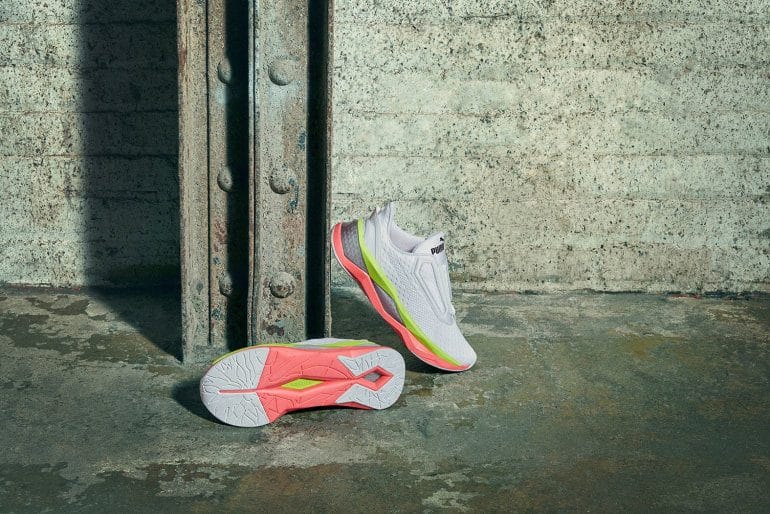 Inspired by its '90s running range, the LQD CELL features a hexagonal cushioning back, which brings modern updates for today's athletes. The technology provides a shock-absorbing compound, which is coupled with PUMA's latest foam technology and positioned strategically on the silhouette, to produce sneakers that are stable while providing softness and cushioning.
The modern updates of the technology take the cushioning system from large hexagonal cells to a new and improved, lightweight silhouette. The update elevates the original street style shoe into a high-performance sports sneaker for all athletes.
The LQD CELL technology is mixed with PUMA's modern proprietary energy-returning foams in various regions of the foot, allowing it to work in multiple ways. The soft hexagonal cells are also sturdy, which compress and work together with the foam materials to keep the wearer steady as they move. The updated LQD CELL will be available in various offerings inspired and worn by a diverse range of athletes, which sees its first release in the LQD CELL Shatter and LQD CELL Tension.
The Shatter is designed as a women's performance training shoe, which has a provocative and bold design while allowing women to push boundaries and expectations. The unique midsole shape offers immediate cushioning and energy return while providing an overall lightweight package. In addition, the internal heel counter provides added support for training movements. The second silhouette from the latest drop, the Tension, was designed as a men's performance training shoe.
Our favourites. Available now at Nike.com
The silhouette has a progressive design for dynamic training. With an EVA wrap-up, the shoe provides great lateral support and the TPU heel clip offers greater stability from the heel. In addition to this, the Tension provides maximum traction and durability, which makes it ideal for high-intensity training.
You can survive your toughest workouts with the LQD CELL Shatter and LQD CELL Tension when they drop in South Africa in the month of August 2019. The shoes will be available at PUMA Select and various other outlets around the country.