Earlier this year, PUMA announced its Plexus sneaker as part of a campaign with Forty-Two-And-A-Half. The campaign aimed to feature some fashion-forward artists to reimagine the Plexus sneaker. With the success of the campaign, PUMA has partnered with fashion designer, Juun.J to reenvision the PUMA Plexus yet again.
RELATED: PUMA Plexus – Breaking New Ground with Design Language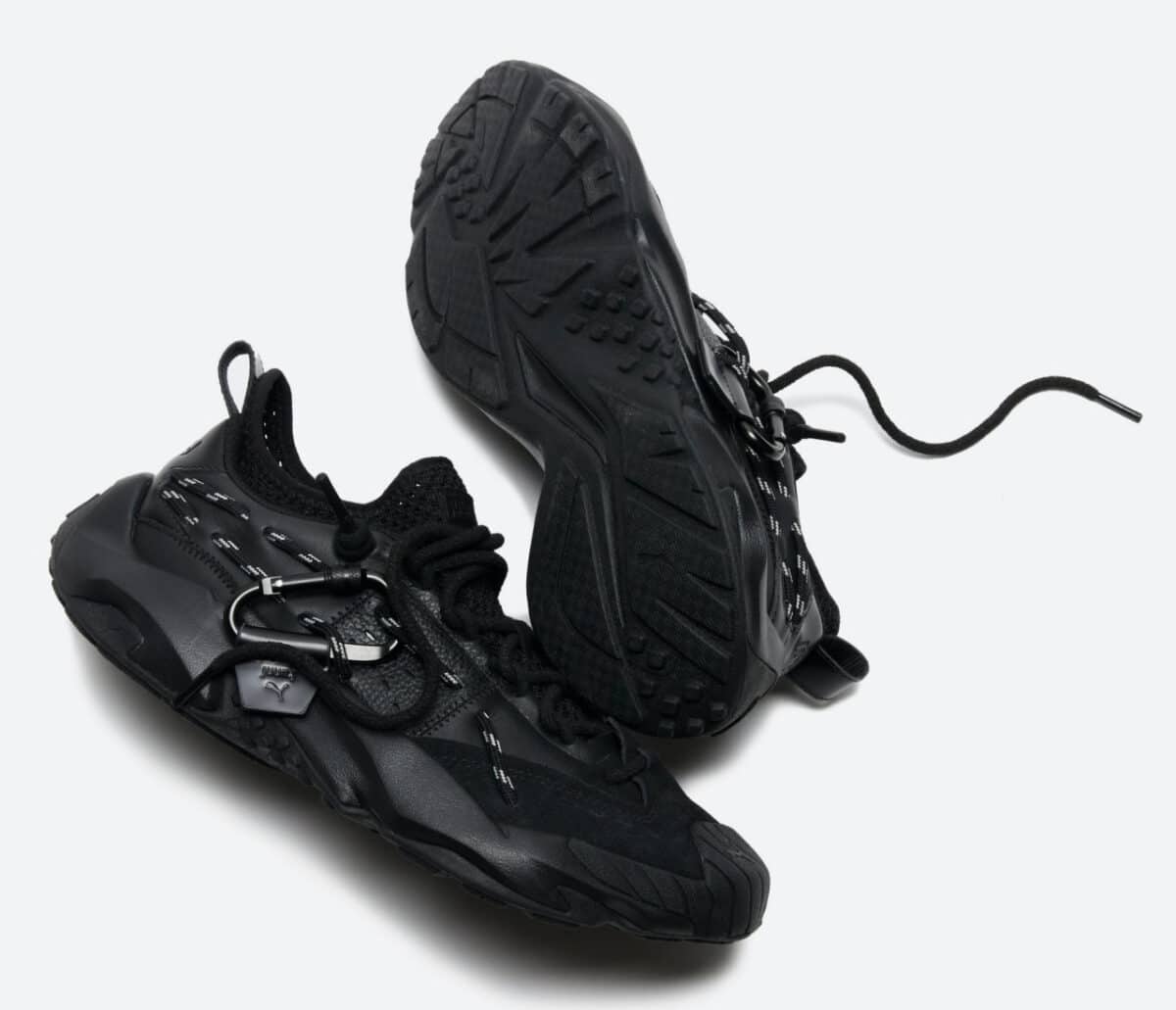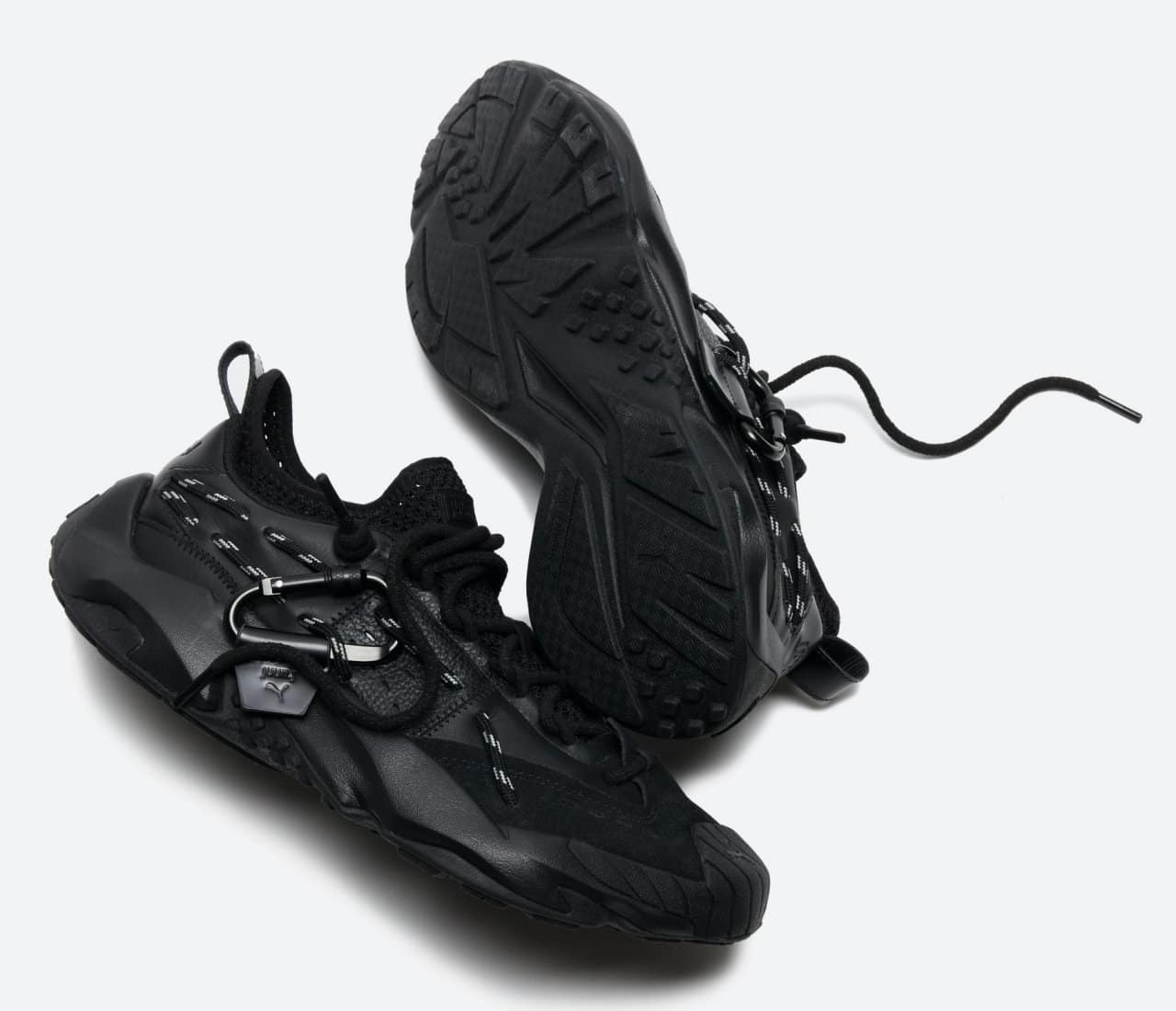 Juun.J is a pioneer in the design space in South Korean fashion. He conveys his vision through modernism and structure, including a distinct colour palette and eye for shapes. Similarly, Juun.J reworks the PUMA Plexus with his signature design language, producing a functional, utility-inspired aesthetic which evokes high-end sensibilities.
Having launched a few weeks back, the Plexus is based on the Mostro from PUMA's archives. The first release featured an Elektro Green colourway. In contrast, the latest Plexus feature a triple black colourway. The sneaker is wrapped in black throughout, including the outsole, midsole, upper, laces and insoles.
The PUMA FUTROGRADE is a philosophy aimed at pushing the boundaries of style beyond modern fashion. This vision continued with its partnership with Juun.J for the latest silhouette. As a result, the new sneaker is a powerful expression of both PUMA and Juun.J's DNA.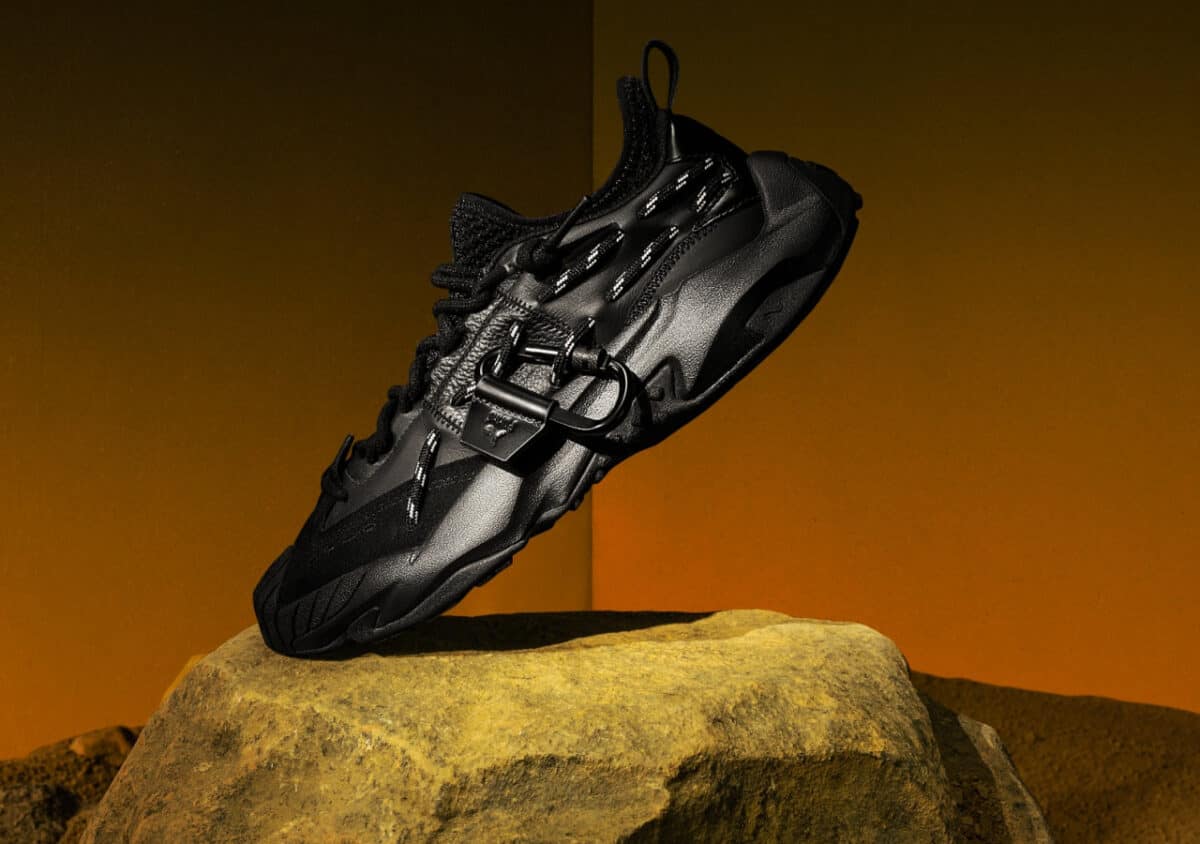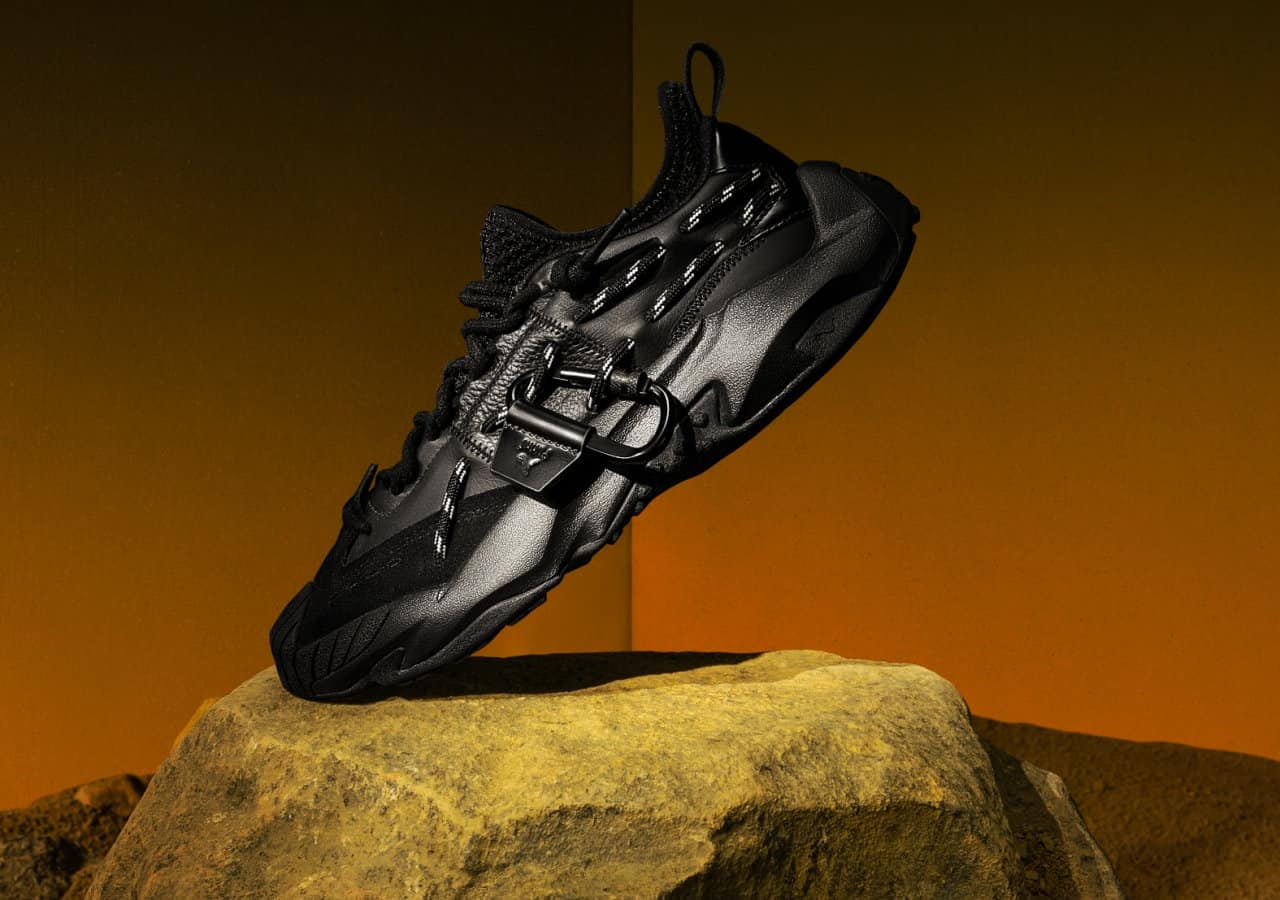 The sneaker has a distinct closure and unique lace construction. These are complemented by a glossy black carabiner, which is fastened to the upper. A notable design choice is the void of any prominent logos and graphics. Instead, it is met with subtle signage around the midsole. These are debossed on the heel and sides as well as co-branding on the tongue.
Additionally, the sneaker features elements crafted from recycled mesh materials, including the sock liner.
Our favourites. Available now at Nike.com
The end product is a highly structural and modern sneaker. It endeavours to challenge established styles within the sneaker industry and transcend beyond the ordinary.
Take a glimpse at the future with the PUMA Plexus redesign by Juun.J.
The PUMA x Juun.J Plexus is available across the country at a retail price of R2,999. It is currently available at PUMA flagship stores, as well as Superbalist, Archive and Shelflife.