A few short weeks ago, PUMA launched the second phase of its RS range of sneakers in the form of the RS-X. At the time, the company noted that there would be several upcoming collaborations and themes for the new range, which was kicked off with the PUMA x Hot Wheels collection. In its third week since been announced, the RS-X range is extended once again with the drop of the RS-X Toys collection.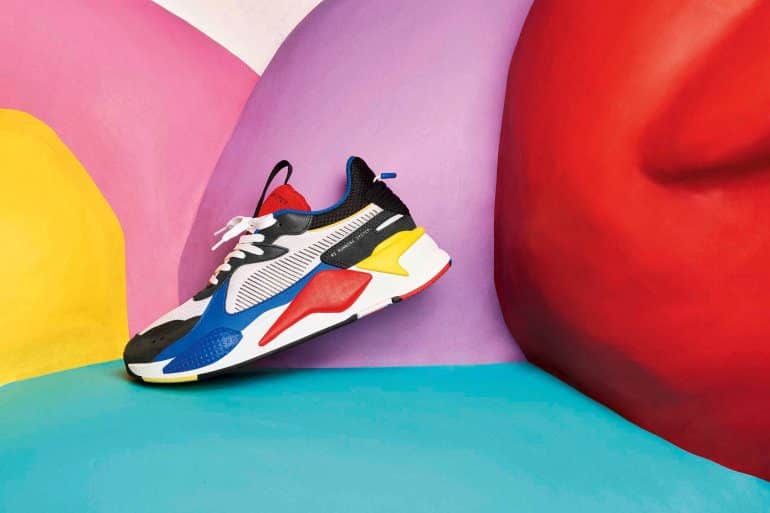 The nostalgia-packed sneakers take you back to the era of iconic toys that generations grew up with. The new RS-X Toys collection is all things extreme, featuring the exaggerated and remixed with bulky design, a mix of materials and bold colours. The collection is a celebration of toys in and beyond the sneaker culture, inspired by collectable vinyl toys of the past.
The new silhouette is available in two new colourways in the form of the PUMA Black and Blue Atoll, as well as the PUMA White, PUMA Royal and High-Risk Red themes. The RS range features an innovative and high-quality cushioning technology in the midsole across the entire range. The RS-X Toys features a mesh upper with leather overlays. The futuristic design comes to life with an embossed textile heel piece and moulded sockliner with RS PUMA branding.
The all-new PUMA RS-X Toys collection is set to drop on 20 November 2018 and will be available at PUMA Select stores, X-Trend, Superbalist, Jack Lemkus, Madaiza and various other retailers across the country. The sneaker will retail for R1,999.
View this post on Instagram
Our favourites. Available now at Nike.com