2018 continues to be a strong year for PUMA, as well as the Suede 50 campaign, which has seen many collaborations over the past 8 months or so. The celebrations continue as PUMA taps into creatives, designers, and artists to put their spin on iconic sneakers. Taking the game to the next level, PUMA collaborates with brand ambassador, Grammy-award winning artist and creative partner, The Weeknd, to drop a Suede his own interpretation from his XO range. The collaboration sees the creation of the Suede 50 PUMA X XO.
As a sneakerhead himself, The Weeknd has been collecting sneakers since back in his roots in Toronto. Knowing a thing or two about timeless design, the Suede is definitely on his all-time sneaker list. The Suede 50 PUMA x XO is a reinterpretation of the iconic XO silhouette, paying homage to the original by introducing a mid-cut boot with the same military feel. The new silhouette will be available in three colourways, including PUMA Black, Black and White, and Glacier Gray, capping off a contemporary design is clean yet gritty. Replacing the conventional lacing system, the design includes buckle straps, which wrap around the toe and ankle of the sneakers. The left side shoe features the embossed "19" on the tongue, with the right side featuring the "68", paying homage to the year the Suede was born. The soles of each shoe is designed to appear speckled like concrete. The black colourway features a gum sole, with the other two silhouettes featuring a grey speckled sole. All of the variants feature the classic PUMA Formstrip on a suede upper finish.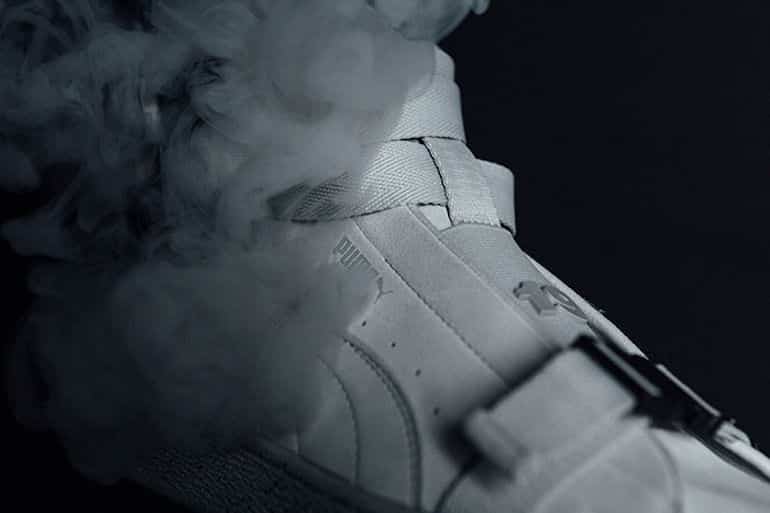 The Suede 50 PUMA x XO is set to drop around the globe on 11 August 2018, and will be available on our shores for R3,499. These will be available at PUMA SELECT stores, PUMA Rosebank, PUMA Sandton City, PUMA Gateway and PUMA V&A Waterfront.
For more images of the new Suede 50 PUMA X XO, check it out on Instagram.
Our favourites. Available now at Nike.com