A few weeks back, PUMA and Dua Lipa partnered for the release of the PUMA Mayze. The duo has joined forces again for another platform release, this time for the PUMA Suede Mayu sneaker.
PUMA's Suede Mayu sneaker was spotted on Dua Lipa in a fashion-forward ensemble for a shoot. This was shot by legendary photographer Mario Sorrenti.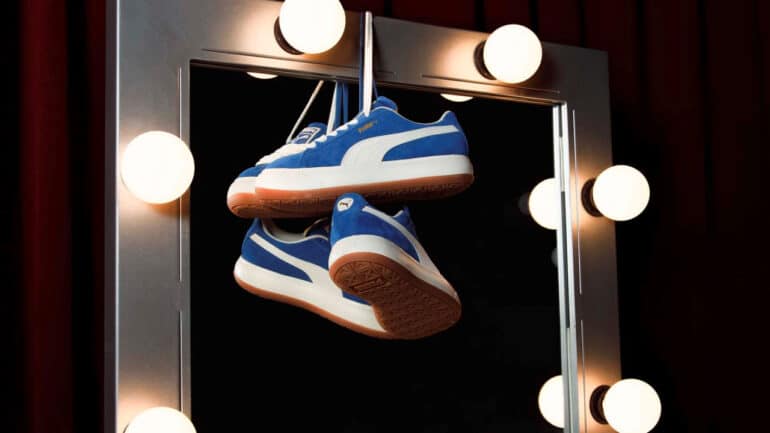 The new silhouette is an update on the iconic Suede sneaker. From the archives, the classic sneaker with a modern twist is set to drop in two playful colourways. This includes a fiery red and bold blue.
PUMA is no stranger to the oversized look, with various silhouettes across various ranges. Providing over-the-top proportions, the wrapped platform midsole stands out. The cool, comfy and versatile platform midsole makes for a great everyday sneaker. It adds a touch of flair to any of your looks, day or night.
PUMA stays true to the original upper, created from a premium suede as per its namesake. The tooling has been redesigned, along with its proportions exaggerated. This gives it a more edgy and contemporary style. It brings the sneaker's original court DNA to the fore.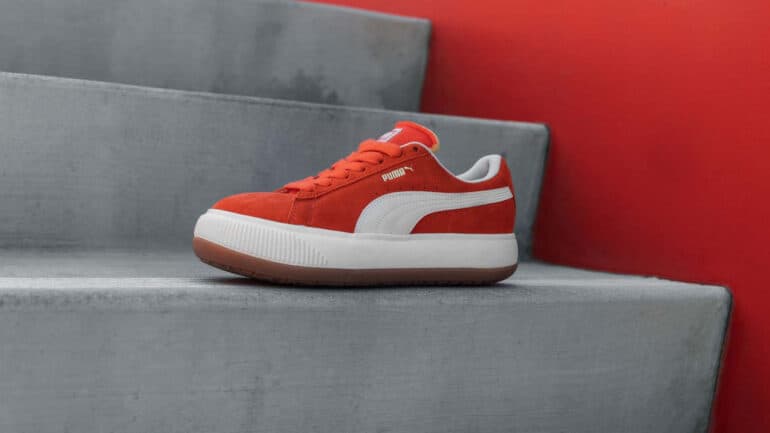 Our favourites. Available now at Nike.com
As with other oversized sneakers trending recently, the platform build includes its own unique look and feel. Despite this, however, the silhouette is kept lightweight and comfy in wear.
The PUMA Suede Mayu sneaker is set to drop next week, on 30 April 2021.
It'll retail for R1,899 online at PUMA.com. In addition, it'll be available at PUMA stores, X-Trend, Archive, Superbalist, Shesha, Madaiza, WE ARE EGG and various retailers.
The Suede Mayu forms part of PUMA's "She Moves Us" campaign. It highlights the top female brand ambassadors to celebrate all women. These include women who have moved culture and sports forward, inspiring those women following in their steps. More details can be found here.