PUMA announced its partnership with Liberty at the end of 2021 with a bold floral collection. The duo released additional footwear, apparel, accessories and even football boots since its first drop. They have teamed up for yet another PUMA x Liberty collaboration, going full bloom with floral designs.
RELATED: PUMA X Liberty Collection Celebrates Strong Women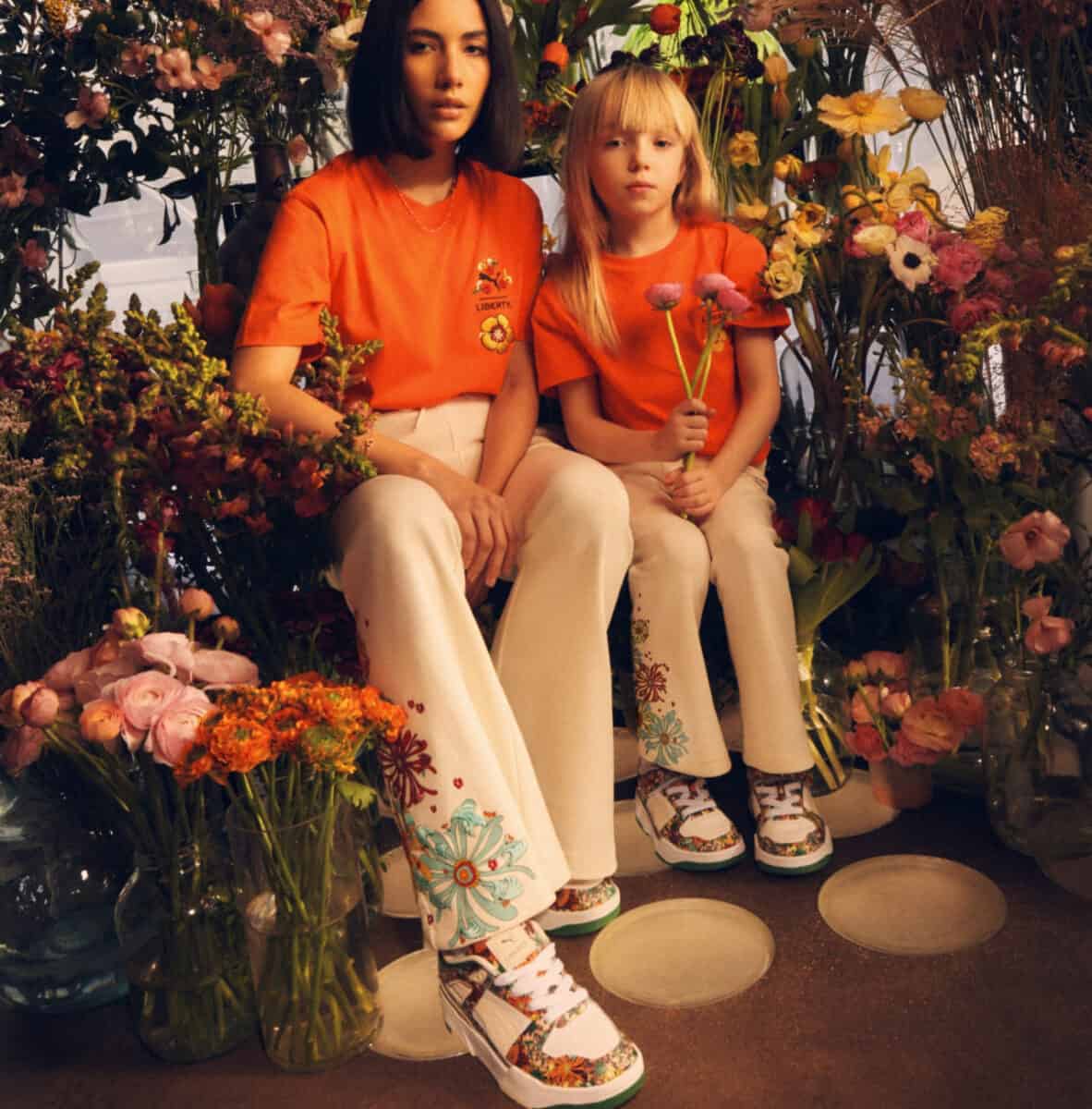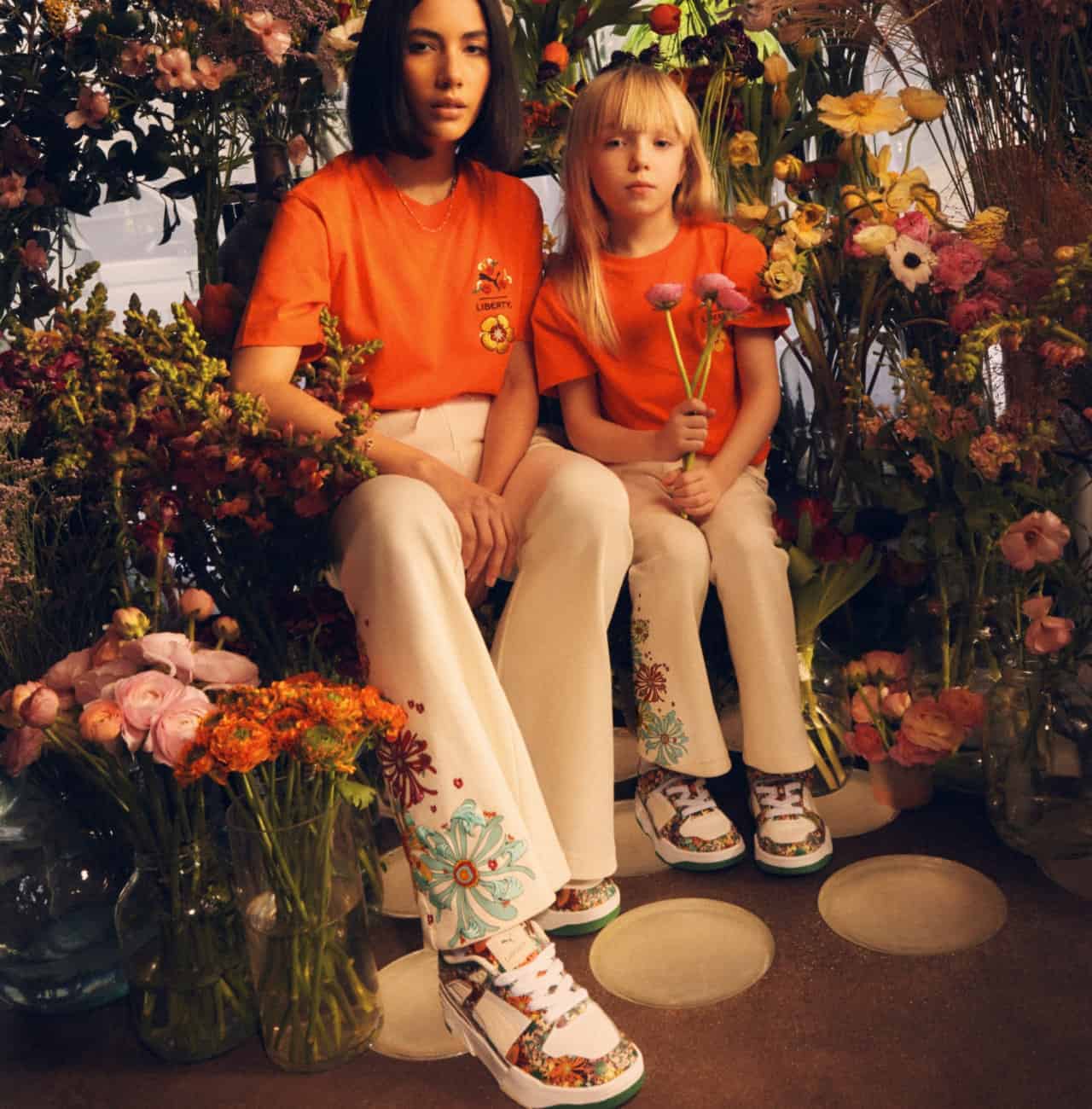 The collection is an expression of freedom and liberty. It channels the spirit of the 60s with its floral prints, taking cues from the London-based fashion house archives. It pays homage to London's florists and flower shops through the decades. A tale that stretches from Hackney's rustic markets and flower stalls to the ornate bouquets crafted by Chelsea's prestigious florists.
Designs on the new range of clothing feature a mix of prints and embroidery. Its designs are thus elevated with a tactile feel, empowering the journey of self-discovery wherever it may lead you.
As with previous drops, the collection features a range of apparel, footwear and accessories. This time around, however, the range also includes both adult and kids sizing. There is a cross-pollination of design DNA in this luxe sportswear collection, including playful graphics on its apparel range.
The collection features verdant and unabashed sets, such as the Woven Jacket and Woven Shorts. Additionally, its flowery staples are matched on the Flared Pants and Cropped Hoodie.
RELATED: PUMA Drops Trio of Football Boots Including LIBERTY and Instinct Edition
Our favourites. Available now at Nike.com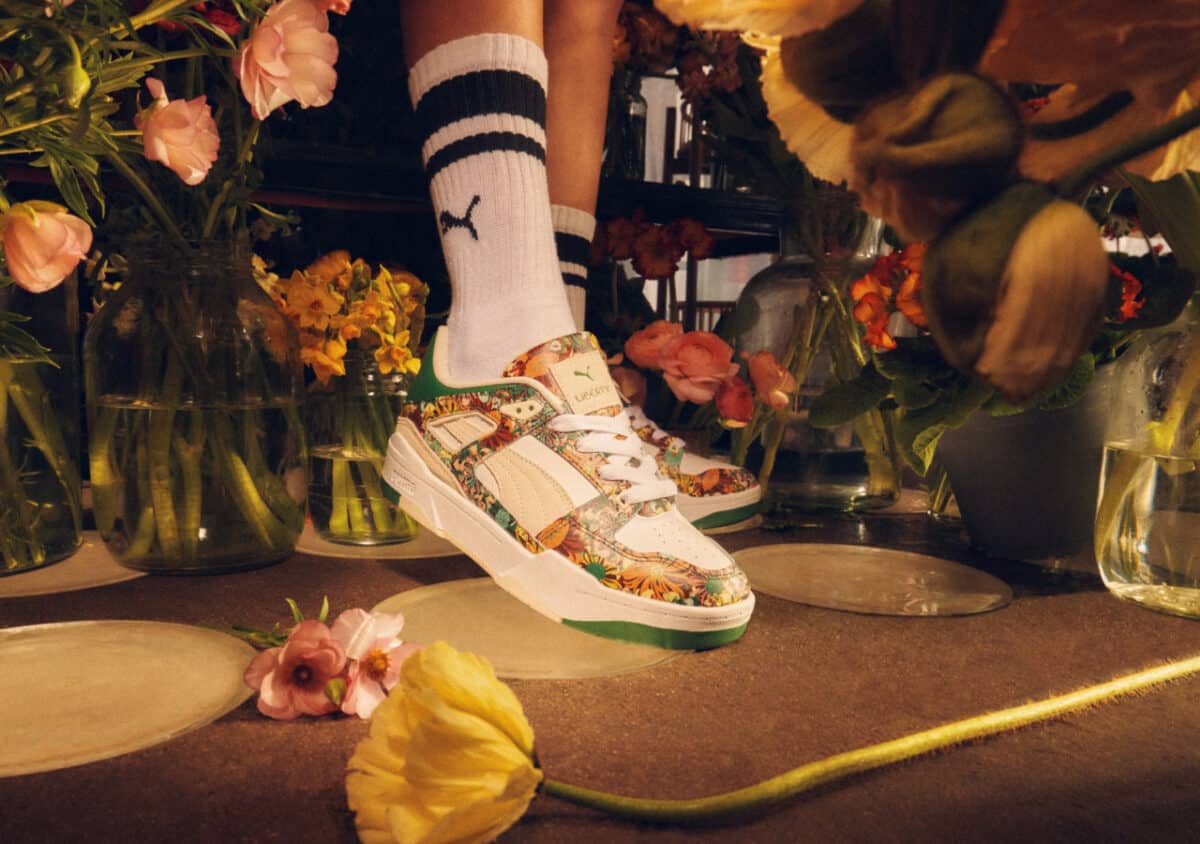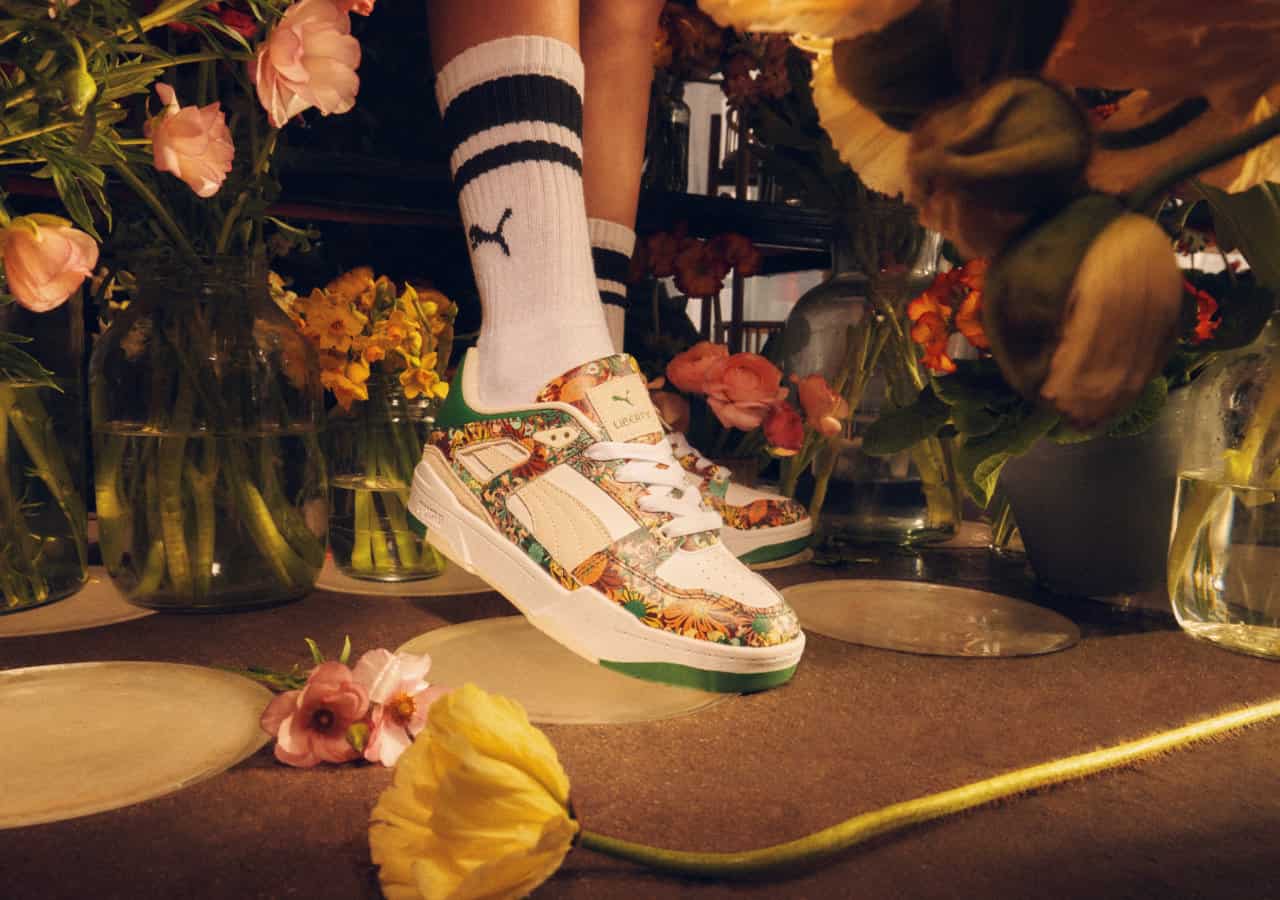 For its footwear range, it includes the Teveris Nitro and Slipstream sneakers. These are available in women's and kids' sizing as well. The range is adorned with exotic floral prints and a bold colour scheme. It provides vivid imagery that forms the DNA of the PUMA x Liberty collaboration.
Watch the PUMA x Liberty collaboration bloom with the latest collection.
The collection is currently from PUMA.com, as well as in stores at PUMA and Archive stores across the country.