March 2023 sees the return of the PUMA X Staple collaboration. The duo last partnered for the 2017 season with a few drops but have been on a bit of a hiatus since. The return features a two-drop schedule this month, the first being the PUMA X Staple Gidra collection.
RELATED: The Partnership Continues with Puma X Staple with the Ntrvl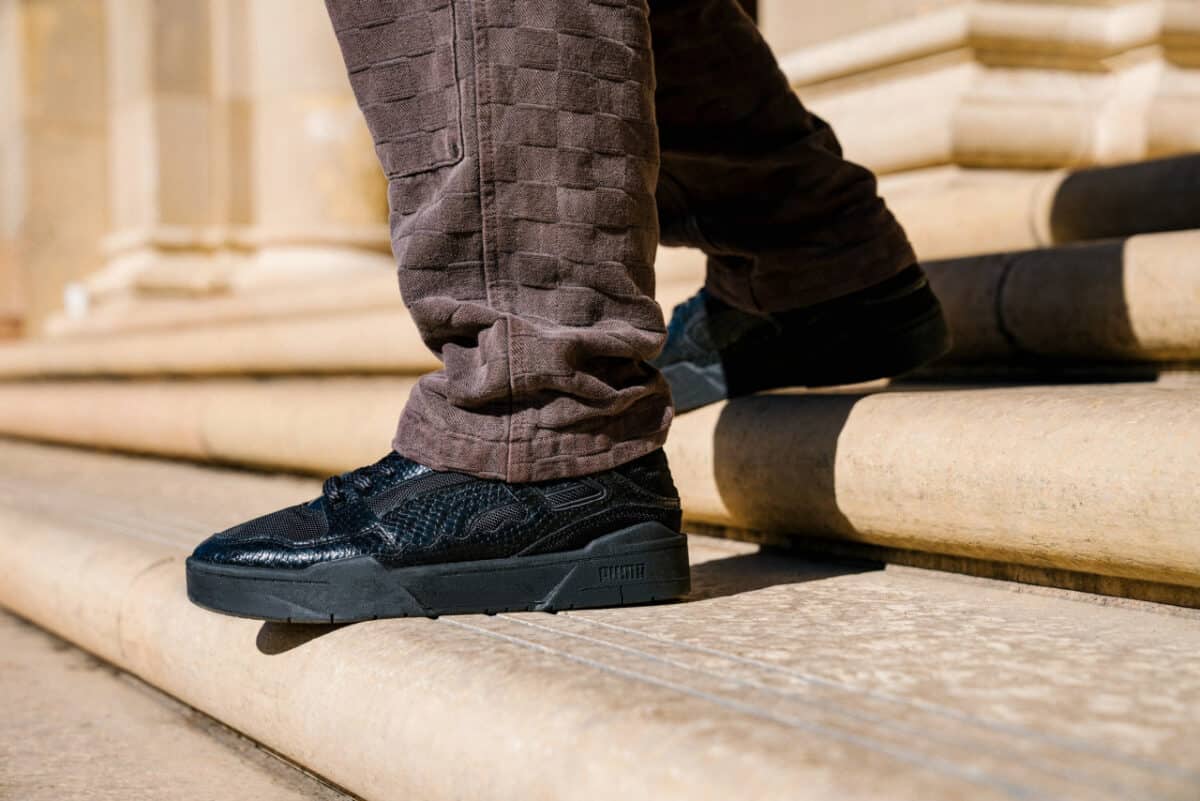 With Staple being a long-time collaborator with PUMA, the release is an extension of the successful partnership. As a result, the duo introduce the latest collection, inspired by Gidra. This is an Asian-American, student-run newspaper which was created in response to the anti-Asian sentiment back in 1969.
In February of 1969, a group of students from UCLA created a new, highly-influential publication, Gidra: The Monthly of the Asian American Experience. With growing anti-Asian sentiment at the university and in Los Angels at the time, the newspaper emerged as a leading voice for students in the movement. Inspired by the movement, the PUMA X Staple Gidra stands up against Asian hate in modern society.
RELATED: Puma Collaborates With Staple For Second NTRVL Drop This Season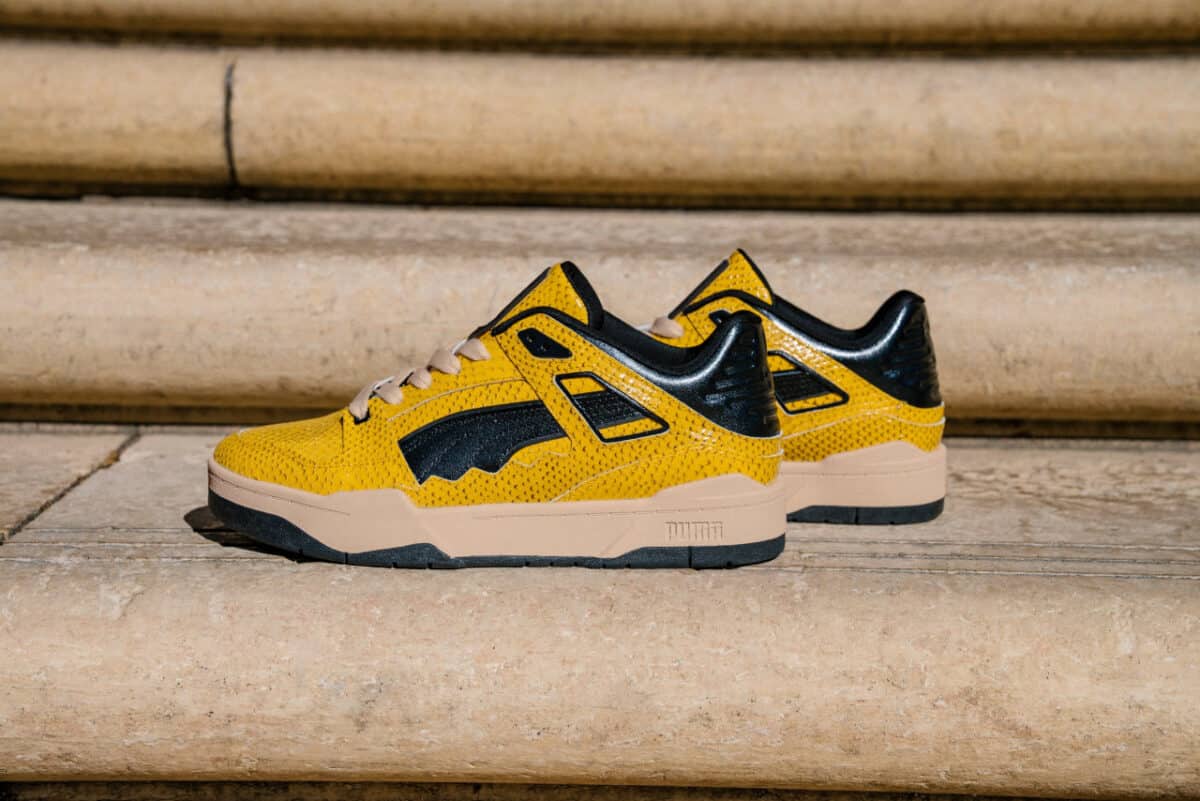 The collection features two Slipstream silhouettes, along with some apparel thrown into the mix. The two sneakers featured include the Slipstream B and Slipstream T. Each pair features contrasting colour blocking, with the first featuring an all-black design and the latter a bright yellow aesthetic. Moreover, these colours were chosen from two prominent anti-discrimination movements, Yellow Peril and the Black Panther Party.
The yellow pair's yellow tones symbolise King Ghidorah. Inspired by the three-headed dragon, the sneaker features 'scales' to create a bold look. In contrast, the black pair also features similar textures, it isn't as flamboyant.
Our favourites. Available now at Nike.com
Celebrate the Legacy of Asian-American Social Movements with the PUMA X Staple Gidra collection.
The first drop for the Gidra collection has been released in South Africa in the form of two footwear pieces. It'll be available online at PUMA.com, as well as in PUMA retail stores across the country. Additionally, other retail outlets include Shelflife and Archive. Lastly, the second Gidra release is scheduled for later in March.