In August this year, PUMA partnered with the fashion and lifestyle magazine, Vogue, for the PUMA X Vogue collection. Earlier this week, the duo announced the release of its second drop as part of the collaboration.
Vogue is a multi-national fashion magazine, with the brand having been started in 1892. It has since grown from its humble beginnings, with 26 international editions across the globe. It is a well-established name within the fashion industry.
Related: PUMA X Vogue – Runway Fashion Meets Streetwear Style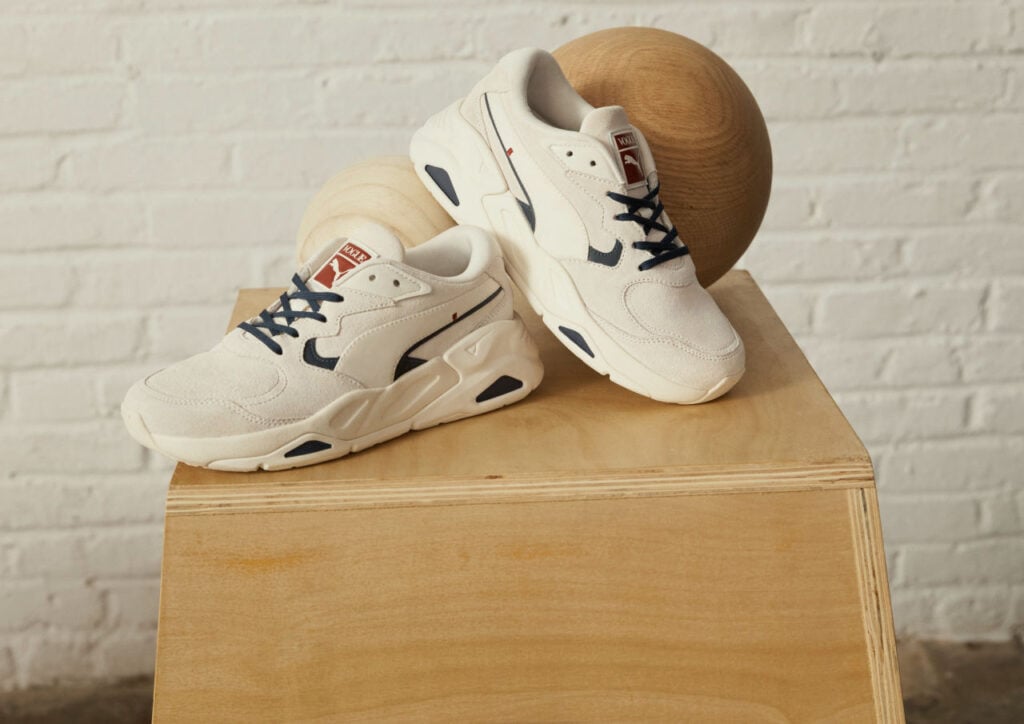 Fusing the worlds of sport and fashion, PUMA and Vogue have released yet another one-of-a-kind collection. The latest instalment has switched focus to classic and functional athletic silhouettes, straight from the PUMA archives. As with the first collection, the latest includes a mix of sneakers, apparel and accessories.
The first drop featured primarily Black, White and Fiery Red colours as the theme for the collection. With the latest collection, the brands have changed their colour palette. Black has been replaced with Parisian Night, White with Pristine and Fiery Red with Intense Red. While the colour contract remains quite bold, the palette has been muted a tad.
Included in the collection is a mix of sporty basics alongside timeless outerwear. These have been curated to offer a premium lineup of products. This includes footwear and gym-ready essentials such as an oversized hoodie and relaxed sweatpants. These items compliment the more tailored fashion items which include the T7 cropped jacket and oversized puffer jacket.
There are three sneakers that form part of the second drop. This includes the TRC Lyft, Slipstream and the classic PUMA Suede. The first two silhouettes feature tech-driven detailing and sustainable materials as part of their manufacturing. The collection offers two variants of the Suede.
Our favourites. Available now at Nike.com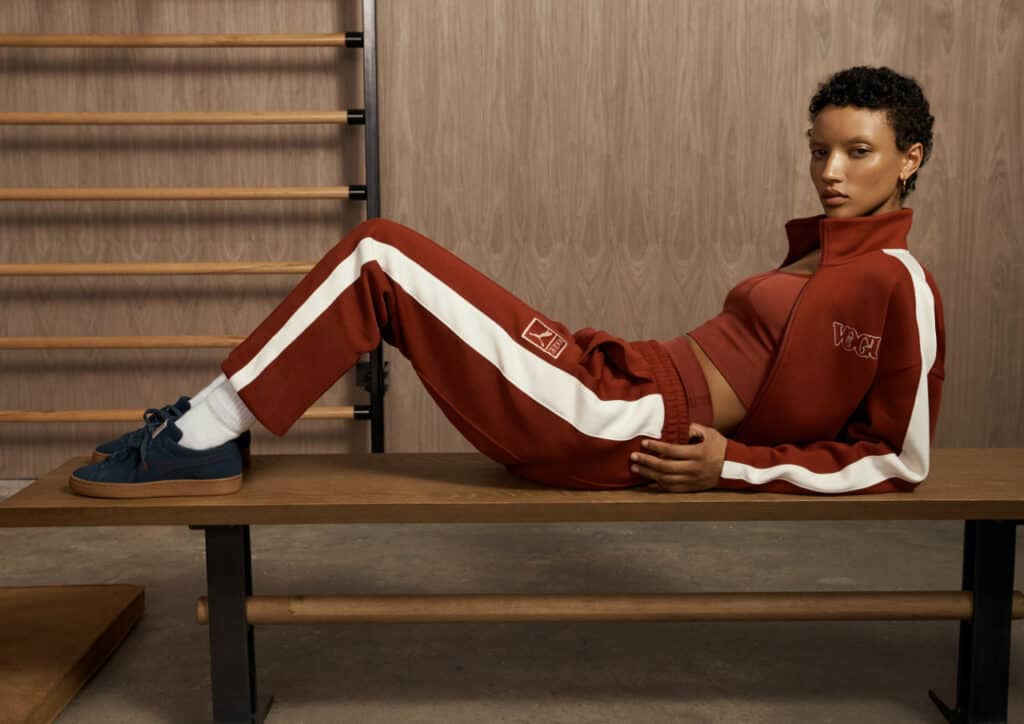 The PUMA X Vogue second collection is available online at PUMA.com.
It is still available in-store as PUMA retailers, as well as Archive, Side Step and Shelflife. The collection has already dropped and is available now.
Pricing for the collection is as follows:
Suede Classics VOGUE – R1,899
TRC LMira VOGUE – R2,399
Slipstream VOGUE – R2,199
Seamless Bra Top – R999
Relaxed Tee – R899
Oversized Hoodie – R1,699
Relaxed Sweatpants – R1,399
Seamless Leggings – R1,199
T7 Track Pants – R1,499
High Top Beanie – R599
Portable – R1,299
T7 Jacket Women – R1,699
Oversized Puffer Jacket – R3,799