Following last year's successful launch of the Zig Kinetica Concept_Type1 sneaker, Reebok South Africa has announced a new silhouette designed specifically for high-intensity interval training with the launch of the new Reebok HIIT TR fitness sneaker.
The HIIT TR is a stylish sneaker, which delivers a comfortable, supportive feel during HIIT workouts. The shoe receives its support by means of a mesh upper, which is complemented by a lock-in fit. This close fit is thanks to the pillow around the collar, which doubles as cushioning when moving side to side. The upper is completed with a tongue, allowing for an easy slip-on experience.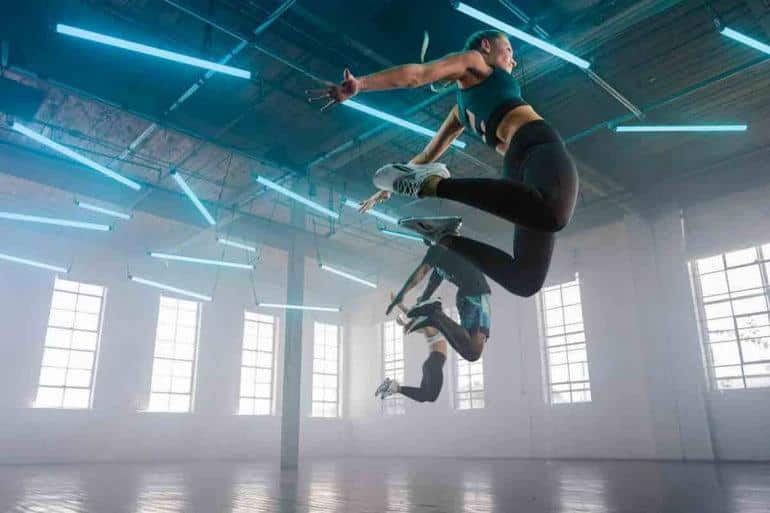 While the HIIT TR was designed with interval training in mind, it can handle anything thrown at it, from outdoor runs and treadmill sprints to squats, burpees and skipping and everything in between. The lightweight EVA foam lining provides cushioning to the wearer, as well as unprecedented ankle support. The shoe makes for a light and unrestricted workout, ensuring full flexibility and mobility during exercise routines. HIIT workouts burn between 25 and 30% more calories in a 30-minute session than your average excessive, which makes it an optimal workout of choice to burn those unwanted December gains. These type of workouts significantly boost metabolic rates and improves oxygen consumption. This makes the HIIT TR the perfect partner to achieve your 2020 goals.
The HIIT TR is available in two colourways. The first is a black, white and seaport teal silhouette designed for women, with the second having a monochrome, black and white finish for men.
The Reebok HIIT TR fitness sneakers are available at a price of R1,599. The sneaker is available online at reebok.co.za, as well as Reebok Concept stores and various retail partners across the country.
Our favourites. Available now at Nike.com