Reebok has officially released the Blast Lakers GZ9520 sneaker, which is a collaboration with former Los Angeles Lakers point guard, Nick Van Exel. Set to drop in 2023, the gold and purple colourway, which has a fun 90s sneaker look, has already generated significant buzz among sneaker enthusiasts and fans of the Lakers.
RELATED: Reebok x Street Fighter – Hadouken!
The Colorway
Just one look at the sneaker, and you can see where it gets its name from. The Reebok Blast Lakers GZ9520 features a classic Lakers colorway, with white, purple and gold (or yellow) accents throughout the shoe's unique design — which looks like an explosion of colour on the predominantly white sneaker.
The upper is constructed from premium leather and mesh, while the midsole is made of lightweight EVA foam for added comfort and support. The silhouette also features Reebok's Hexalite cushioning technology, which provides excellent shock absorption and stability.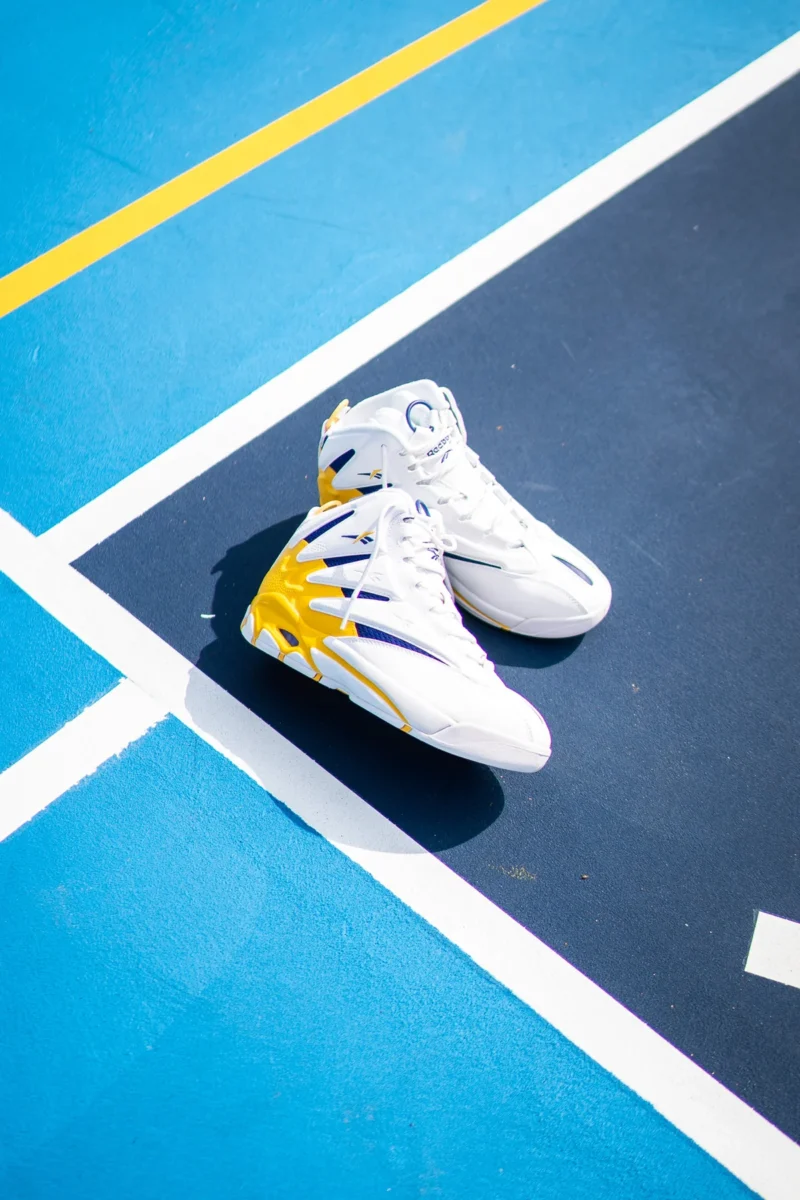 The History
It goes without saying that this collaboration between Reebok and Nick Van Exel is sure to be a hit among Lakers fans and sneakerheads across the gloibe. It's already created a huge buzz online, with many pre-orders.
For those who don't know, the Reebok Blast Lakers GZ9520 pays homage to one of the most iconic basketball teams in NBA history. With its classic design and high-quality construction, it is not only a tribute to the Lakers but also to Nick Van Exel, who played for the team from 1993 to 1998. Van Exel was known for his flashy style of play and his ability to hit clutch shots, making him a fan favourite during his time in Los Angeles.
RELATED: Reebok x DC Comics Good vs Evil – Pick a Side
Our favourites. Available now at Nike.com
In addition to the classic Lakers colorway, the Blast Lakers GZ9520 features several unique details that pay tribute to Van Exel's career. The shoe's tongue is embroidered with the number 9, which was Van Exel's jersey number during his time with the Lakers. The insole also features an image of Van Exel in his Lakers uniform, further emphasizing the connection between the shoe and the former point guard.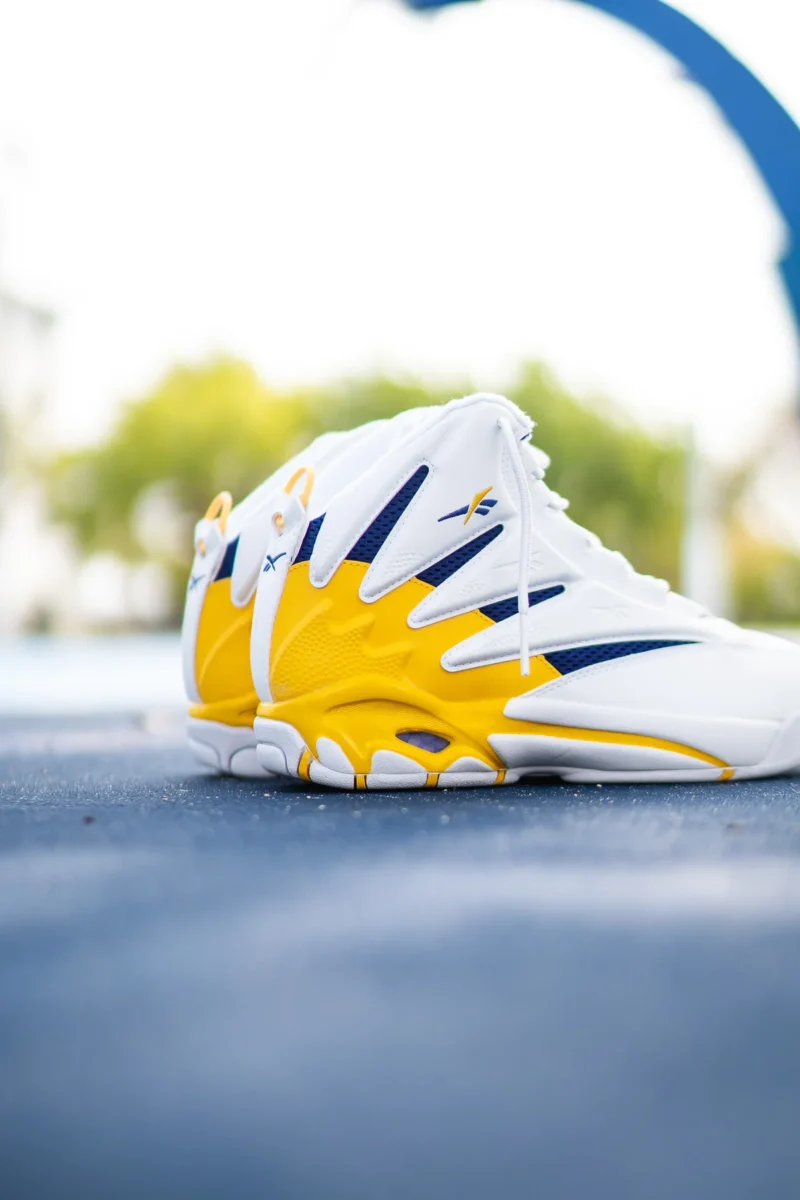 When Does The Reebok The Blast "Lakers" Release?
At the moment, all we really know is that the shoe is set to drop in 2023. According to rumours, it could be dropping on Reebok's official site soon for $150 any day now. Be sure to keep an eye out for its release. In the meantime, the Reebok The Blast Nick Van Exel (the other colourways) was already released on Tuesday, April 25.

Colour: White/Purple-Yellow
Style Code: GZ9520
Release Date: 2023
Price: $150