At the end of 2022, we saw Warner Bros. collaborate with Reebok. This collaboration introduced the Reebok x DC Comics sneaker collection featuring your favourite DC superheroes. Now, with the upcoming release of The Flash film around the globe, Warner Bros. has partnered with both PUMA and BAIT to introduce a new custom sneaker. The BAIT x Warner Bros. x PUMA RS-X The Flash joins an elite list of movie collaborations of late.
RELATED: Reebok x DC Comics Good vs Evil – Pick a Side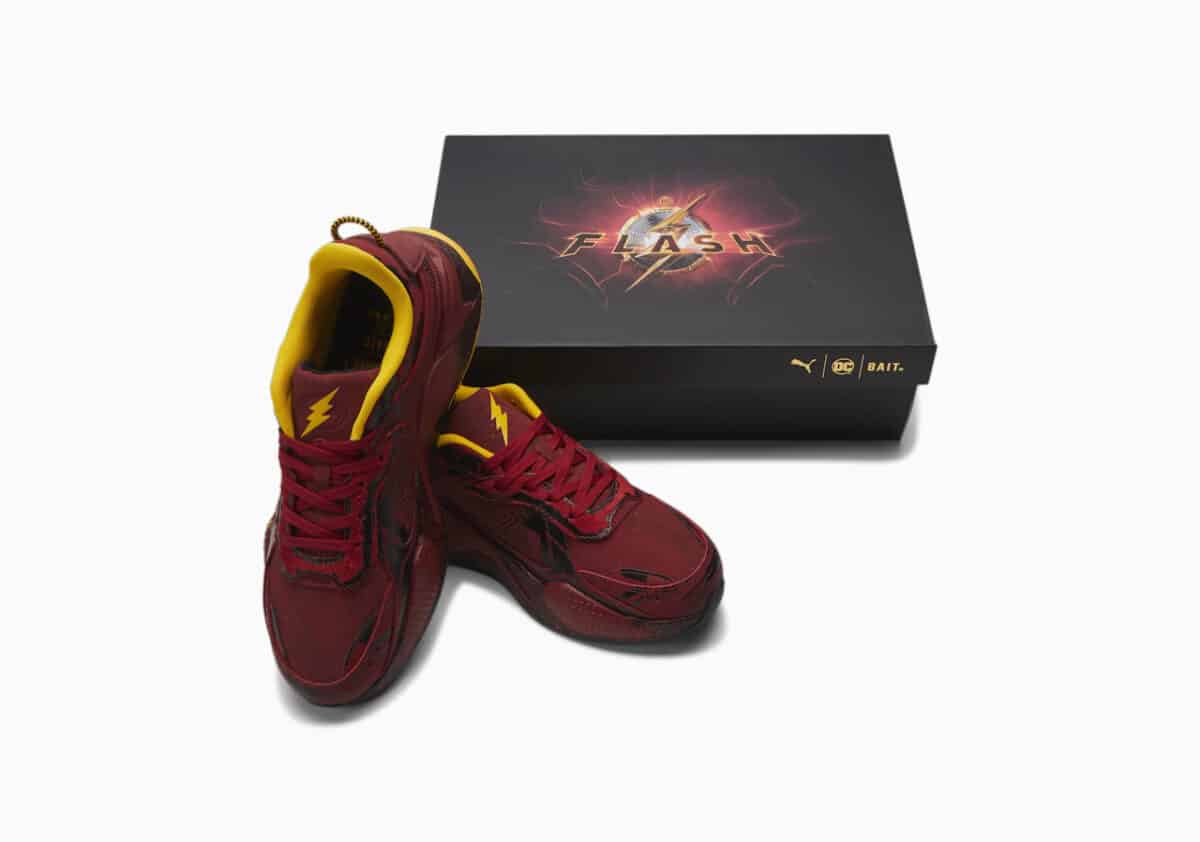 BAIT has been known for its strategic partnerships when it comes to movie and video game collaborations. It has a long-running partnership with Capcom for its Street Fighter range. This included the BAIT x Street Fighter x adidas collaboration in 2022.
With the latest DC film set to hit cinemas starting 16 June 2023 with The Flash, there are a number of partnerships and collaborations across the board with it comes to product placement. Thankfully, as sneakerheads, we're not left out of the marketing campaign, with the PUMA RS-X The Flash bringing excitement for collectors. With a pair of red sneakers that Barry Allen himself would be proud of, we can experience a touch of his powers with the custom creation.
The sneaker is inspired by PUMA's Running System cushioning technology from the 80s. The RS sneaker range has been on the forefront of the PUMA collection since its reintroduction into the mainstream in 2019. It has seen several other collaborations during this time, including Super Mario, Mercedes=AMG, Pokemon and He-Man to name a few.
As for the RS-X The Flash sneaker itself, it features a Maroon base on the upper and midsole, officially known as Red Dahlia. This is contrasted by the golden yellow lightning bolt motif the character is known for. The yellow is also extended to the "BAIT" text behind the lightning bolt, as well as the collar, pull tab and rear of the outsole. In addition to this, the black detailing is scattered throughout the design, which is a reflection of the new, mechanised suit.
RELATED: Hadouken! BAIT x Street Fighter x adidas Sneakers Are Here
Our favourites. Available now at Nike.com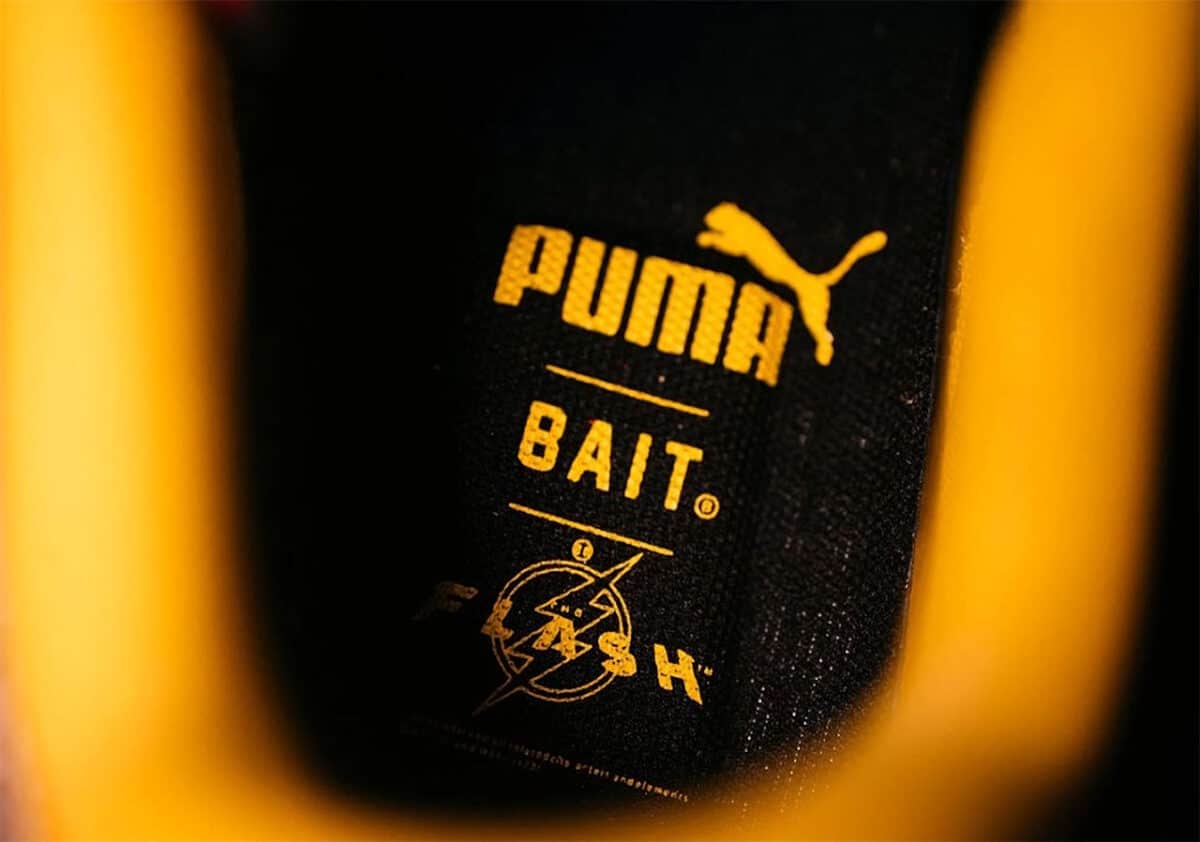 Enter the Speed Force with the BAIT x Warner Bros. x PUMA RS-X The Flash.
The sneaker is available online at both PUMA.com, as well as BAITme.com. It is set to carry a retail price of $120.