The Off-White brand is one of the most valuable in hip-hop culture today for a variety of reasons. One of the main ones is the massive creative influence and direction provided by its founder, the late Virgil Abloh. The brand popularly ventured into a series of fashion trends and styles, but it has always been known for the unique sneakers that shifted the mould of what sneaker culture could be. After years of designs, it's time to compile some of the most iconic and legendary Off-White sneakers that have launched.
RELATED: These Air Max 1 Ninja Turtles Sneakers Are A Must-Have
11. Off-White x Nike Air Presto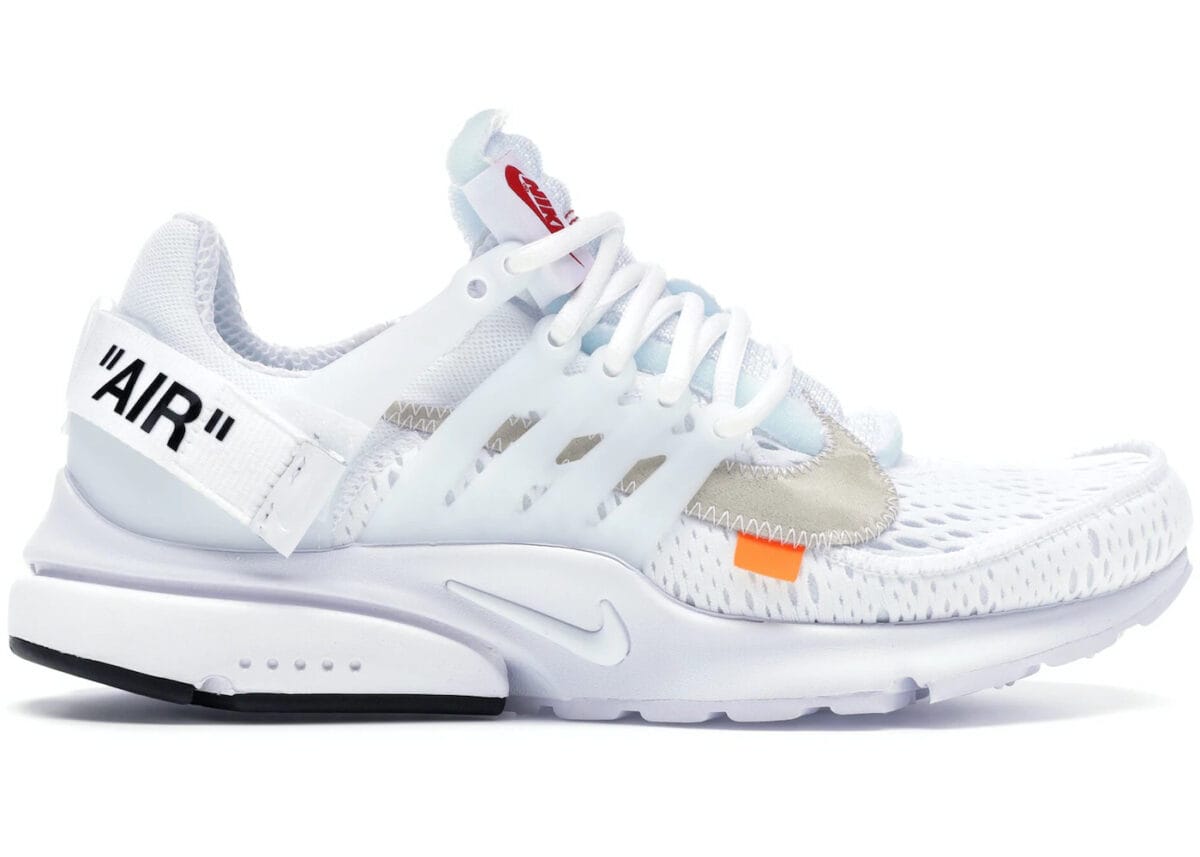 Highly revered as the best release from "The Ten" collection, Virgil's Off-White releasing this sneaker definitely elevated the brand to a new level of hype within the sneaker community. Prestos were starting to take off at the time, but this design managed to give it a huge boost.
The resale value is amazing, and the way this sneaker successfully breaks down the classic presto silhouette into a bone-like cage makes it exude a whole new level of personality in the eyes of users. With years gone by since its initial release, they still remain one of the best successes from the Off-White sneaker collection.
10. Nike Air Force 1 Low Off-White MCA University Blue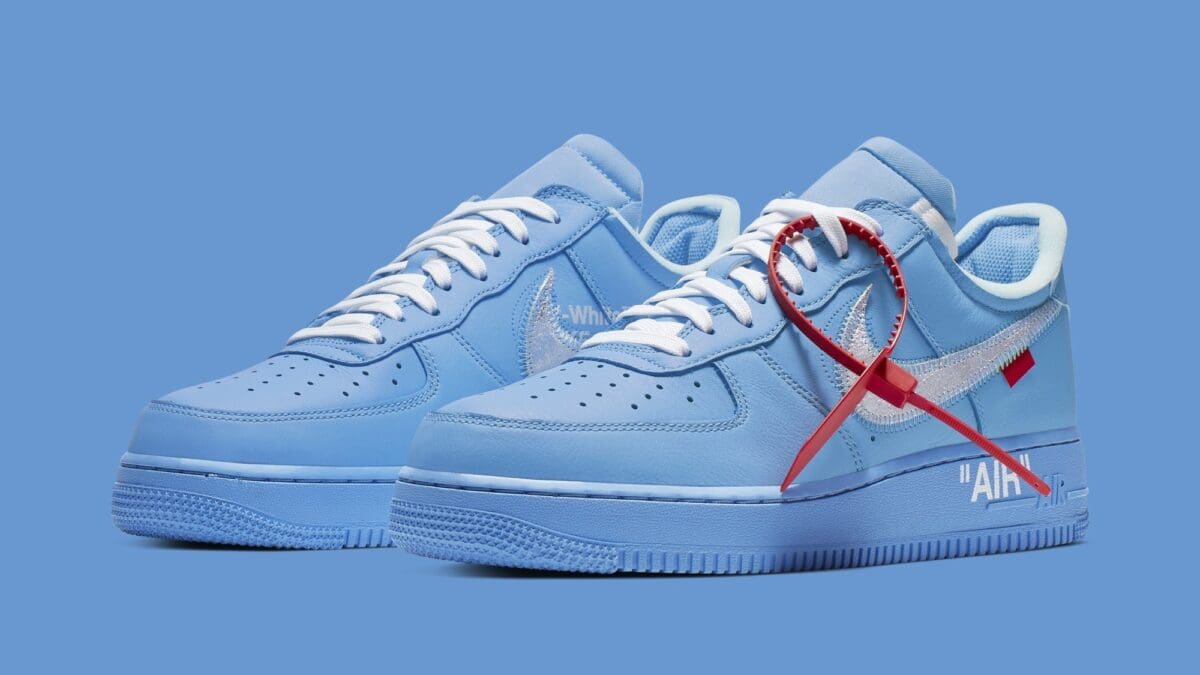 The iconic Air Force 1 silhouette is one that many designers yearn to make their mark with. However, the vast majority of them don't tend to find a lot of success working on it. Meanwhile, Virgil Abloh's visionary work managed to strike a chord with fans thanks to the 2019 design dedicated to Chicago's Museum of Contemporary Art. This exclusive MCA design dropped in a few limited quantities, but it's still highly sought after today.
The University Blue Air Force 1 is easily the top pick among the Nike x Off-White design collabs. The sky blue design mixed with the classic print letters on the sneaker makes for an interesting dynamic. It's not a sneaker that overstates its presence, yet it still manages to be something worth checking out any time it's within view.
9. Off-White Nike Air VaporMax 'Black'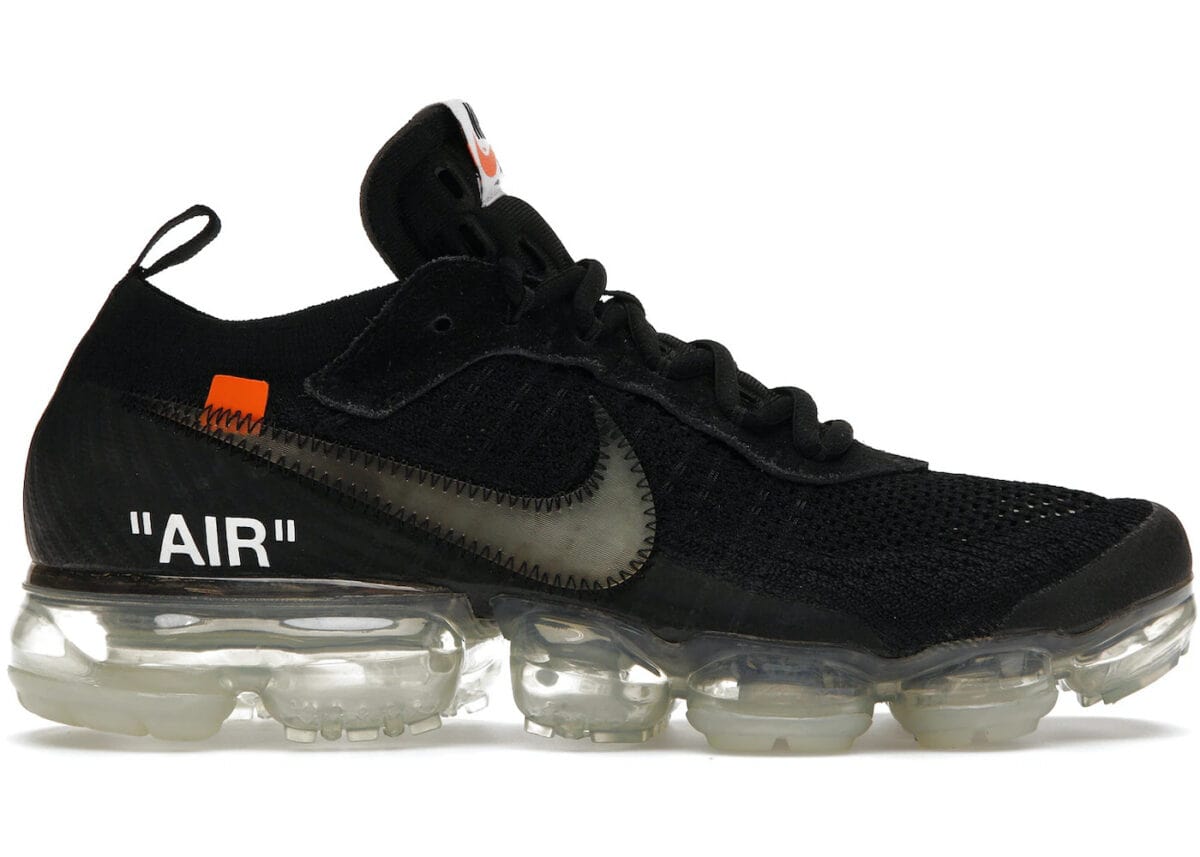 The VaporMax is another wonderful sneaker that has transcended boundaries for the Off-White brand. With a futuristic silhouette, it perfectly matches the aesthetic that we tend to see in a majority of Virgil's sneakers. It uses a translucent Air sole, which helps a lot with the comfort levels while wearing it for long periods. With Abloh's distinctive touches, the sneaker is a perfect example of the progressive style that is defining the current age of designers.
Our favourites. Available now at Nike.com
Abloh's design of the VaporMax breaks down the main sneaker's look into a simpler, "draft style" look that feels very industrial, but also like a sneaker of the future. The Flyknit upper mixed with an oversized white swoosh is exactly what the sneaker industry needed at the time, and it's nice to see this influence in today's sneaker looks.
RELATED: These Nike Air Jordan 12 "Knight Rider" Sneakers are Sexy and Sleek
8. Off-White x Nike Dunk Low Pine Green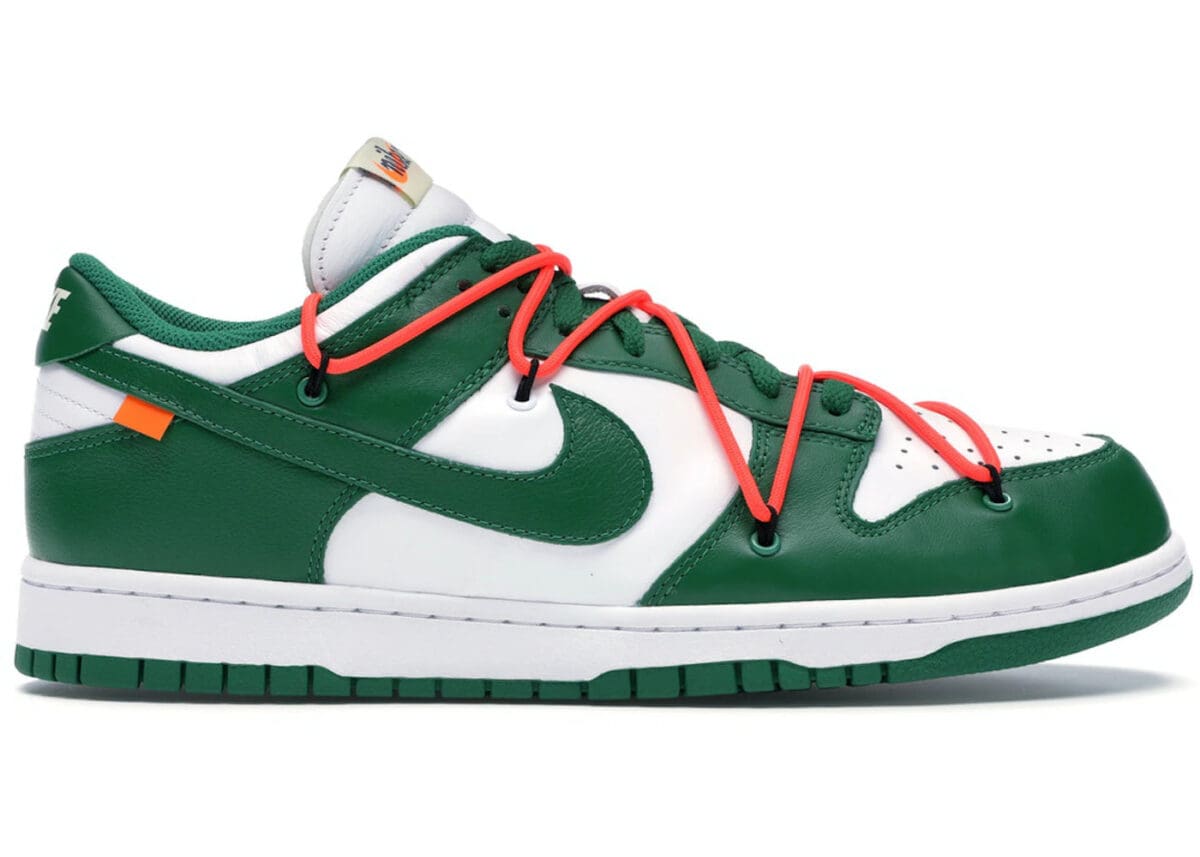 Ever the experimental artist, Abloh's work on the Nike Dunk Low cannot be understated as one of the essential blueprints to a few of his future collections. Challenging himself to create something special from the simple silhouette of Dunks, this Pine Green colorway uses the base of regular Dunks, but it adds the zig-zagged orange laces on top of the regular portions of the look. Additionally, there's also a signature hand tag posted here to close off the look and remind everyone whose design this is.
Although these are not as popular as many of his Off-White sneakers, this is still a look that was well-received in the sneaker community. It's a simple reinvention of a classic design, so many people appreciated that it wasn't just another recolour with some words slapped onto it. Currently, they are highly sought after in the resale market, easily valued at thousands of dollars.
7. Off-White x Air Jordan 4 'Sail'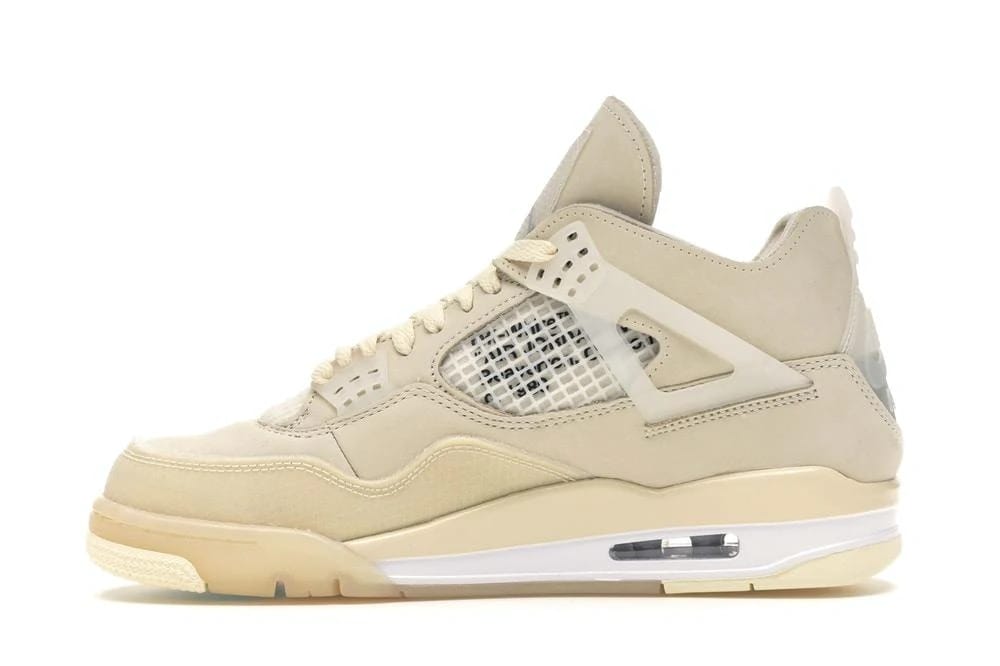 A women's exclusive sneaker, the Jordan 4 "Sail" is a special design that was an instant hit for the Off-White brand. It's a warm white tone that works with a variety of outfits, and uses an understated yet recognizable take on the Off-White signature design language. Selling out immediately after their initial release, they are currently a popular pull in resale markets.
The sneaker was initially a part of Abloh's "Figures of Speech" exhibition at the Museum of Contemporary Art in 2019. It eventually received a full release in 2020 with a lot of acclaim for the calmer shade and dope colourway. It's fair to say that we would like to see more Jordan 4 colourways similar to this.
6. Off-White x Converse Chuck Taylor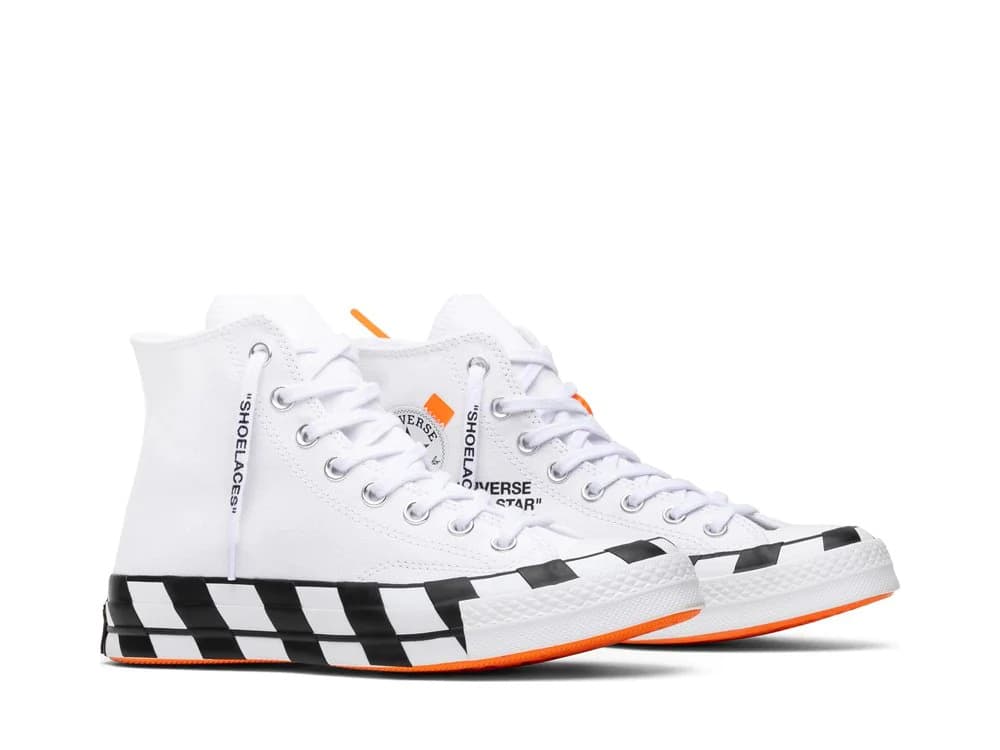 Off-White's collaboration with Converse is just as iconic as its numerous Nike designs. This Chuck 70 look was a part of Virgil's 'The Ten' collection from 2017, and it's easily one of the top sneakers from that drop.
Redesigning these sneakers for a modern audience is a challenge that Virgil managed to take on brilliantly. The iconic star logo that made Chuck's instantly recognizable is not as visible. Instead, we have to rely on the sneaker's iconic silhouette mixed with a monochromatic design. Meanwhile, the signature toe cap with its bright white is replaced with a cooler icy design. Topping it off with the tag is a nice way to give Chucks the official Off-White seal of approval.
RELATED: Nike Air Jordan 13 "Wheat" Is Stunning But Subtle
5. Off-White x Nike Blazer 'Serena'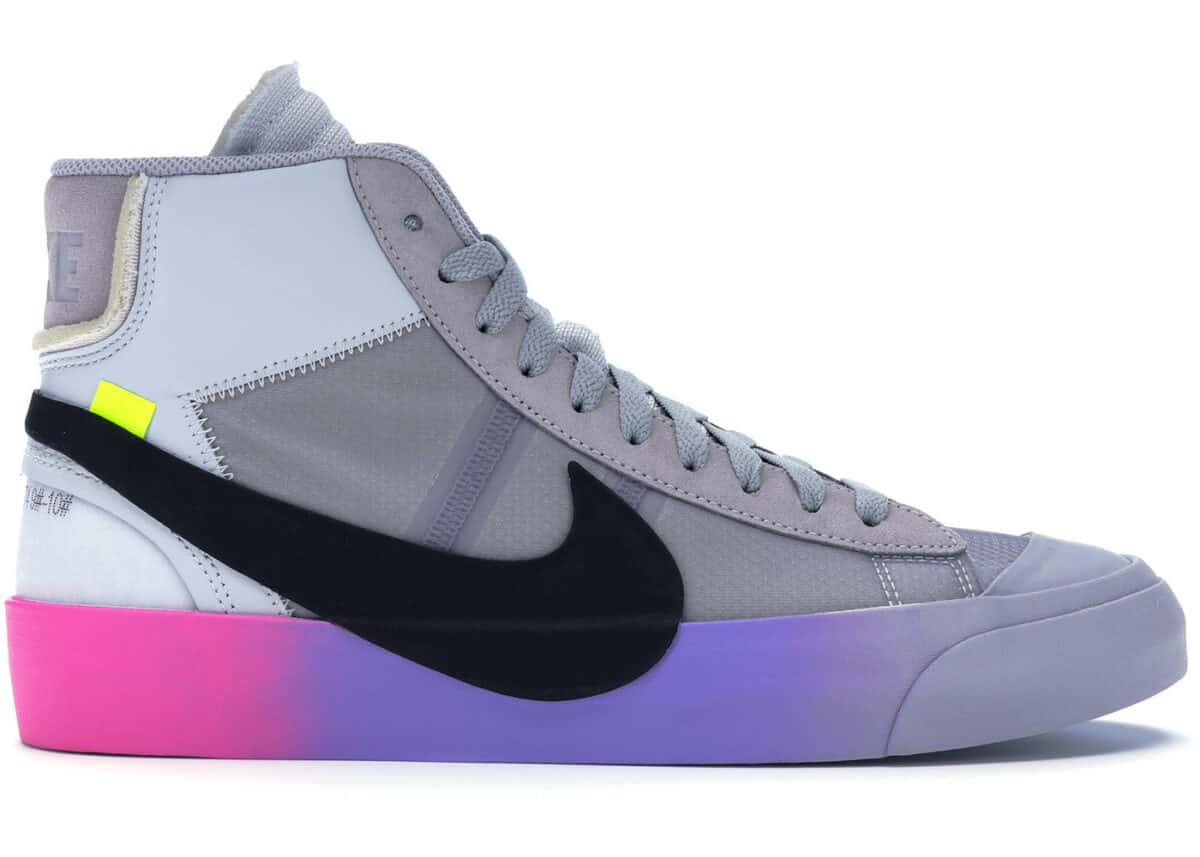 The Off-White x Nike Blazer collab collection is one that has delivered some amazing designs, but none come to the level of superiority that comes with wearing a pair of 'Serena Queen' Blazers. These are an underrated pair, and they have a level of uniqueness that distinguishes them. Even within Off-White's diverse lineup of sneaker designs. There's a transitioning midsole design that goes from pink to platinum, making for a graffiti-style look that was inspired by New York's fluorescent lights.
There's an oversized Swoosh over the wolf grey on the upper of this sneaker. It's definitely something that has a chokehold on a number of fans, so getting your hands on a pair now will be a bit difficult.
4. Off-White x Nike Air Max 90 'Desert Ore'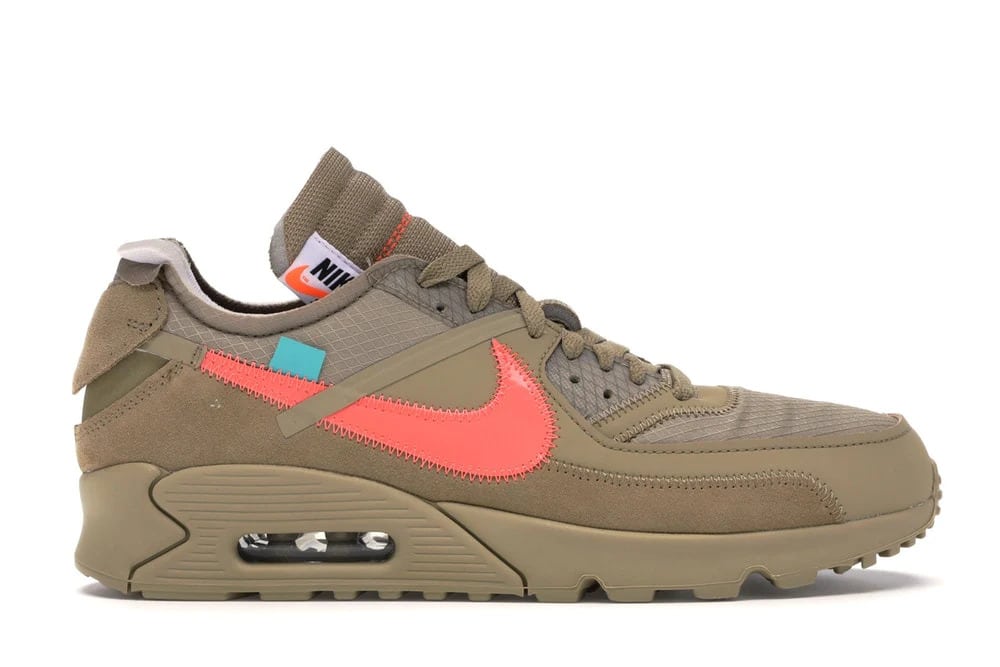 The Air Max 90 is one of the sneakers in Nike's lineup that's hard to beat as a classic. Building upon this legacy is not easy, especially with such a busy design in the first place. For Off-White to make something truly special out of a pair, "Desert Ore" was a stellar colourway to create. One that's made for true lovers of Virgil's work, it's an item that feels more like a special, rare collector's edition sneaker.
To an extent, this sneaker might be what we could have gotten from a Yeezy x Off-White collab. Especially with this earthy tone. The bright mango swoosh is a nice highlight that prevents the palette from getting boring.
3. Off-White x Nike Zoom Fly 'The Ten'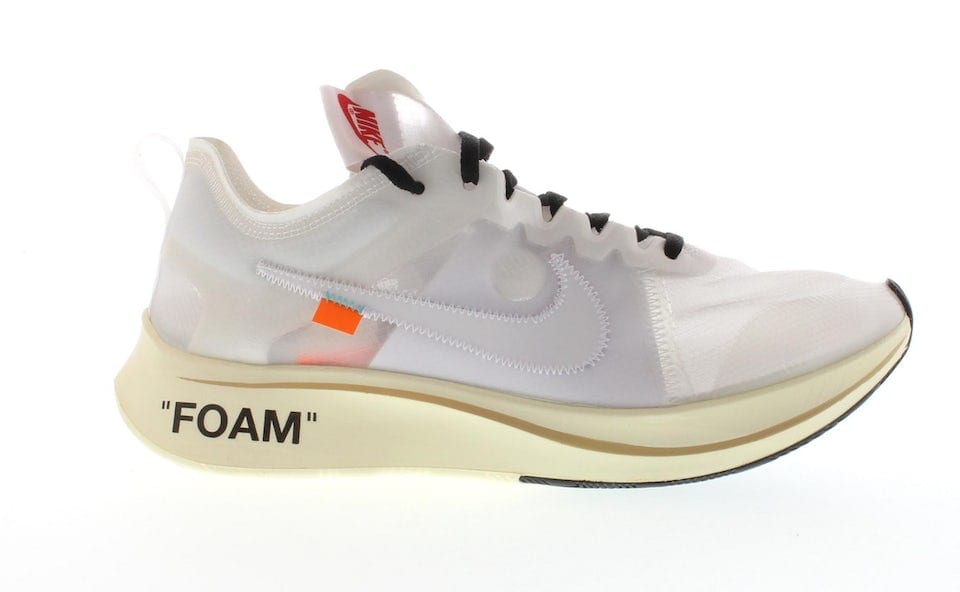 Off-White x Nike Zoom is a sleek design that provides the importance of performance-oriented looks, even at the top of elite sneaker fashion. The translucent upper is a great look as it shows off the inner model of the design, offering an illusion of fragility. However, just under that opaque look, there's the foot of an athlete showcasing the real machine within.
This sneaker is easily one of the most visually interesting looks from the brand. It's a masterpiece for Nike and possibly the best collaboration between pure athletics and streetwear. It's an efficient performance shoe mixed with a huge sole, offering a comfortable balance.
RELATED: The Nike SB Dunk Low "City Of Love" Pack Includes A Stunning "Light Bone" Colourway
2. Off-White x Nike React Hyperdunk 'The Ten'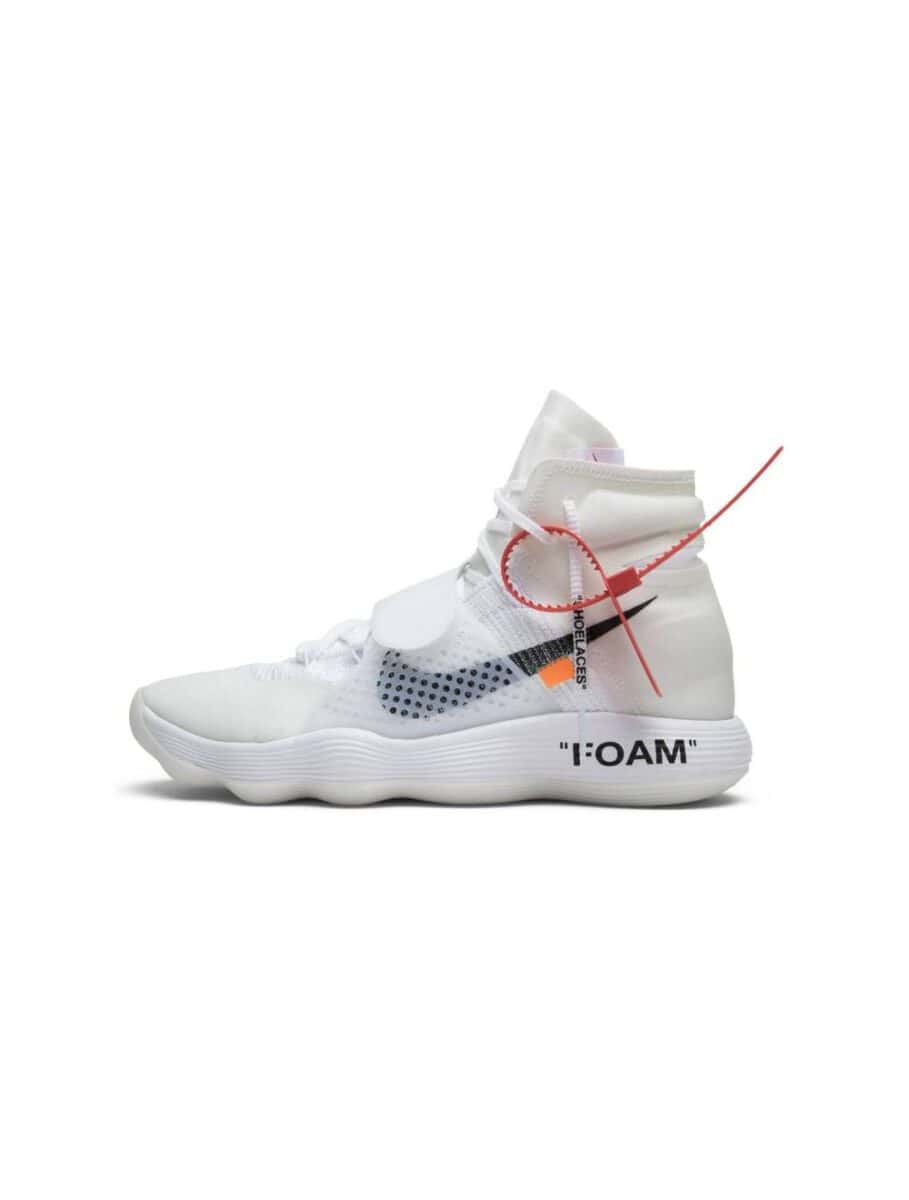 This Hyperdunk sneaker is one of the most significant designs made by Virgil. It's an amazing mix of style and substance, much like the Nike Zoom and a few other designs. However, the demands of a basketball court are on a whole new level compared to many other performance sneakers from this designer. The Flyknit upper is stellar in terms of comfort. It helps with making players feel much lighter on their feet, and the presence of a midfoot strap helps with keeping you bouncy.
Wearing these on court will be a special experience for sure. It's a nice project that might not have been the most popular look from Virgil, yet they are still a hit among loads of fans even today.
1. Off-White x Nike Air Jordan 1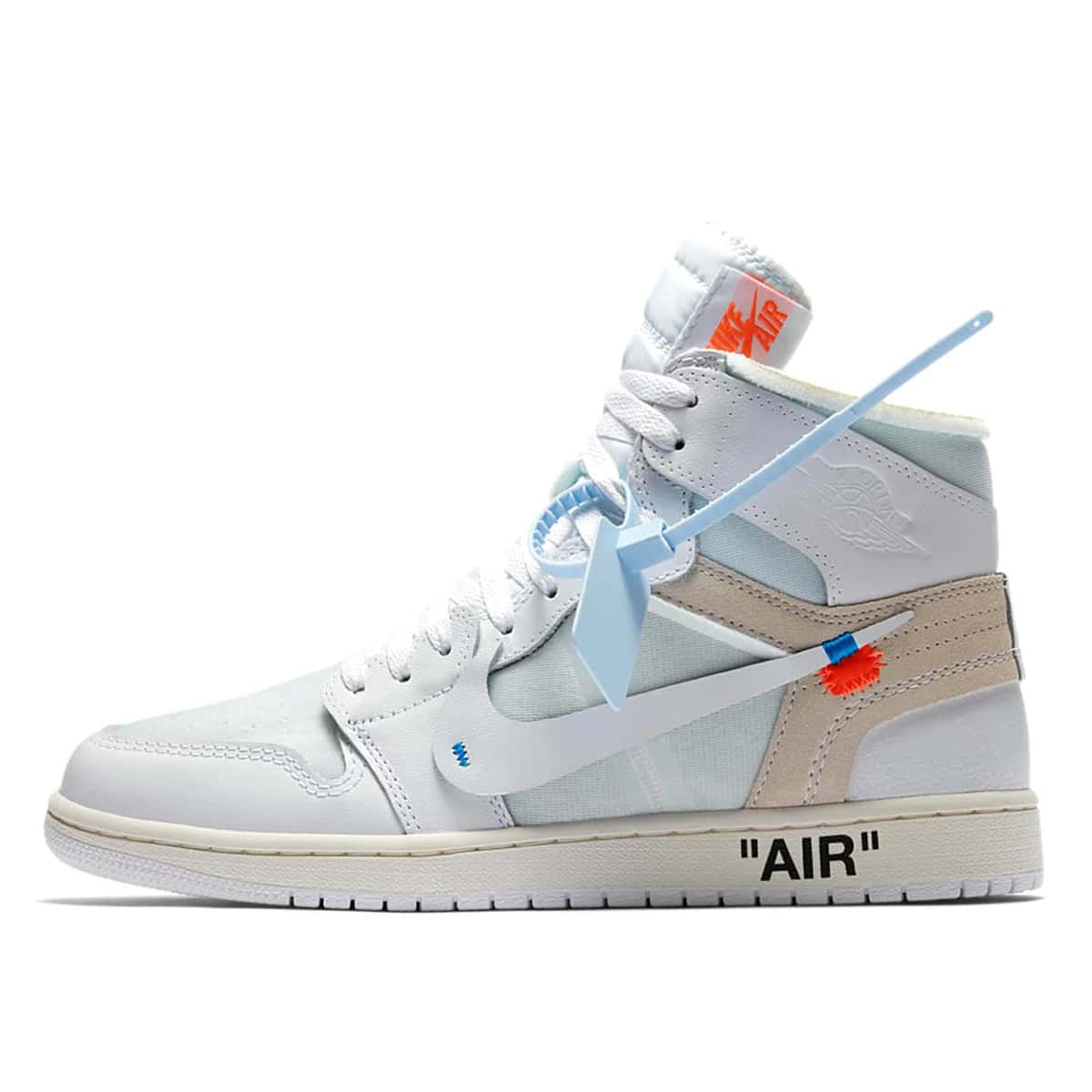 This is likely to be the most significant sneaker that Virgil has ever made, and it's on that elevated plane thanks to a variety of reasons. While on the surface it might look like a regular customized version of the iconic Chicago Jordans, this one takes in elements of the old along with a more modern aesthetic. It's a sneaker that is essentially self-aware and able to communicate that with the text and unique Virgil embellishments.
Beyond just being a regular sneaker, this pair is also a project that announced Virgil's name to the bigger world of pop culture. A variety of celebrities received a pair, including Beyoncé, Jay-Z, Drake and Michael Jordan. It's a type of simplicity that was often mistaken by earlier fans as laziness.
Which of these Off-White sneaker collaborations are your favourite?