The 90s were a golden era for many aspects of pop culture, including basketball. Not only did the 90s witness the rise of iconic basketball players like Michael Jordan and Shaquille O'Neal, but it also introduced some of the best basketball shoes ever made. From the Air Jordan 11, which is still considered one of the most stylish and innovative basketball shoes of all time, to the Reebok Shaq Attaq, a shoe that perfectly embodied Shaq's dominant playing style, the 90s had a wide range of incredible basketball shoe options for players and fans alike. These shoes not only performed superbly on the court but also became iconic fashion statements of the era, solidifying their place in sneaker culture history. For those who appreciate the golden era of basketball, let's delve into a few of the top-notch '90s basketball sneakers the decade had to offer.
RELATED: The 18 Best Air Jordan VIII Sneakers Of All Time
1. Air Jordan V (1990)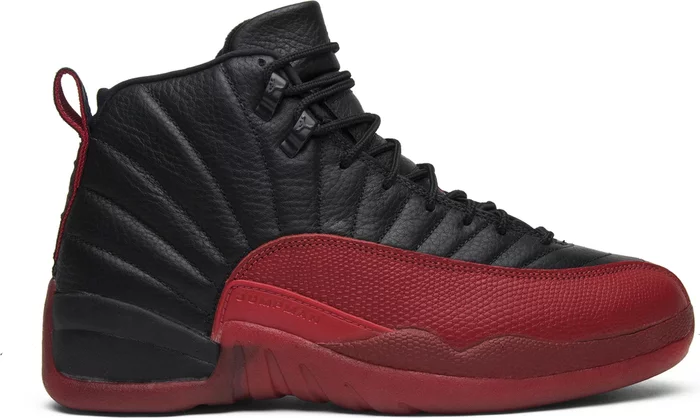 Nike and Michael Jordan put out some of the most famous basketball sneakers to ever grace the basketball court. To this day, nothing truly beats a good pair of Jordans. Part of this long legacy is none other than the Air Jordan Vs. The Tinker Hatfield design significantly elevated the status of Jordans among sneaker enthusiasts. Hatfield drew inspiration from World War II Mustang fighter planes for these classic shoes, a feature reflectively embodied in the shoe's shark-like "teeth" design. But that's not where the story ends for this beauty. The shoe was also revolutionary in the Jordan line in that it incorporated translucent rubber outsole, which intriguingly revealed the Jumpman logo beneath. Add in the reflective 3M tongue for an added point of interest, and you have got a unique offering from the era that continues to captivate fans even today.
2. Nike Air Flight Huarache (1992)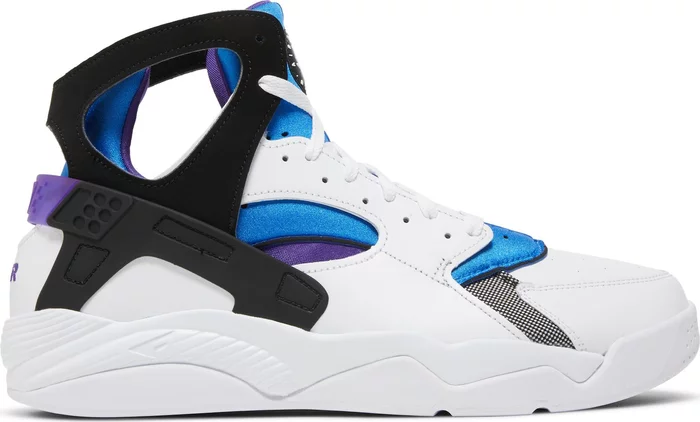 The underappreciated but remarkable Nike Air Flight Huarache is another Tinker classic. This beloved sneaker was sported by everyone from basketball players to famous comedians, with notable appearances by the likes of Jerry Seinfeld, Will Smith, and, of course, the popular Michigan Fab Five, Scottie Pippen, and Clyde Drexler. Nike pulled these out of the vault a few times, including in 2023, making those who invested in a pair proud owners of a slice of sneaker history.
3. Nike Air Force 180 Low (1992)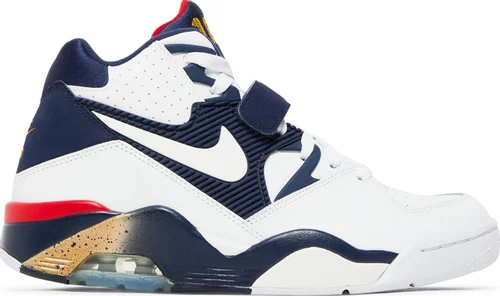 Back in the golden 90's, the Nike Air Force 180 Low embodied audacity with its bold, chunky silhouette fitted with a midfoot strap, low-cut and a prominent Airbag under the heel. Although Jordan wore these during the 1992 Olympics, they are primarily associated with Charles Barkley. While this model couldn't quite reach the same heights of fame attained by the Air Jordan line, it is still a beloved model from that era. So, stay on the lookout for Nike's planned 2024 re-release.
4. Reebok Shaq Attaq (1992)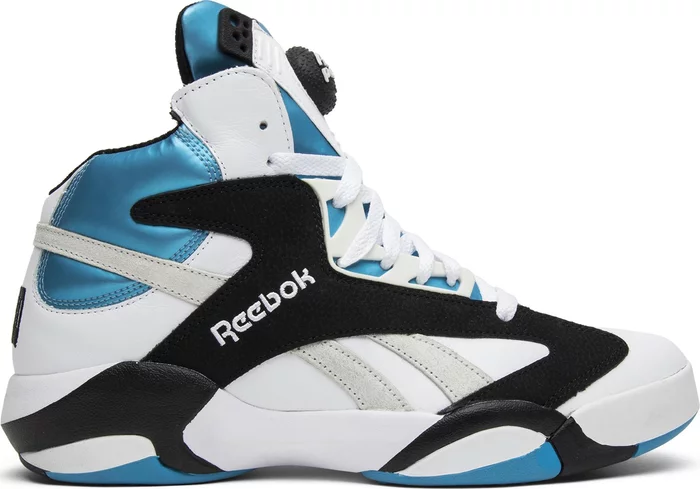 In Shaq's remarkable rookie season, 1992, Reebok unleashed the unforgettable Shaq Attaq shoe. Rather than signing with big names like Nike or Adidas, Shaq chose to collaborate with Reebok. The product – the Shaq Attaq – was iconic for its daring design and the revolutionary "Reebok Pump" custom-fit technology that every kid in the '90s wanted to get their hands on.
RELATED: The 20 Best Deals On The Huge Nike Sale
Our favourites. Available now at Nike.com
5. Nike Air Force Max (1993)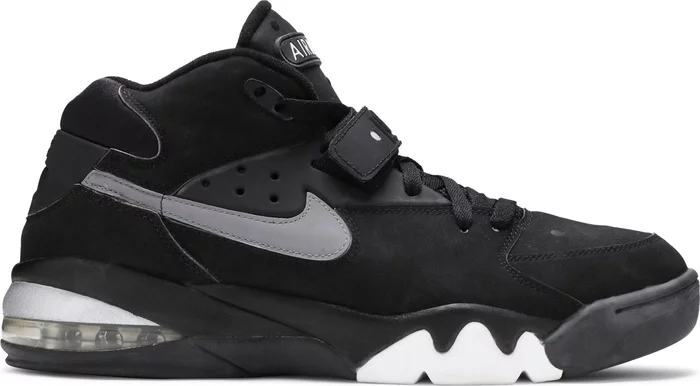 With a glowing reputation tied to Michigan's infamous Fab Five that, comprised Jalen Rose, Chris Webber, Juan Howard, Jimmy King, and Ray Jackson, the Nike Air Force Max of 1993 indisputably holds a special place in 90's sneaker history. Immortalised by the quintet's mesmerising role in propelling Michigan to the Final Four, the Nike Air Force Max's striking black and white design was a sight to behold. Beyond aesthetics, this shoe was built to last, boasting a resilient layering, a visible Air-Sole unit, and a sturdy outsole for unwavering grip. A midfoot strap delivered an extra edge to an already eye-catching design, making these sneakers not just functional but supremely stylish as well. Considering all these elements, it's evident that the Nike Air Force Max firmly established its status as a cornerstone of the '90s sneaker culture.
6. Nike Air Max 2 CB (1994)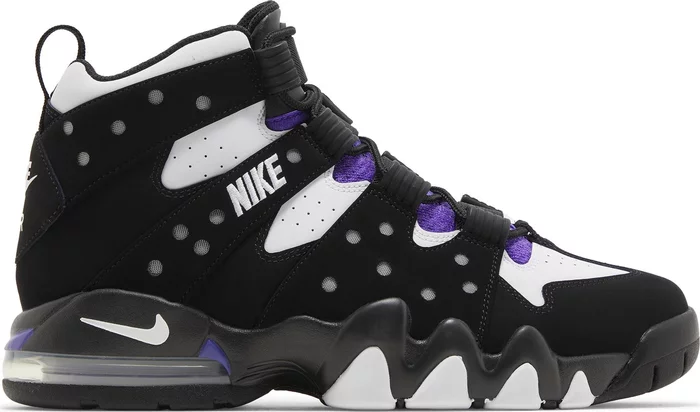 The Nike Air Max 2 CB was designed to mirror the boldness of Charles Barkley both on and off the court. Not only were they aggressive in design, but they were also famous for their comfort, achieved by using two distinct Air-Sole units for shock resistance and stride stabilisation. Even today, they are highly sought after as tokens from the dazzling Barkley era.
7. Air Jordan XI (1995)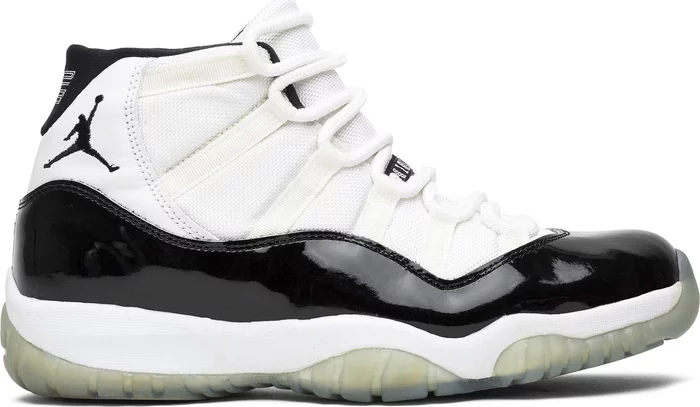 The Air Jordan XI is a sneaker that truly needs no introduction. Envisioned by Tinker Hatfield, this shoe marks Jordan's return to the court in 1995. Known for debuting during the Chicago Bulls' remarkable 72-10 season that led to a sequent trio of championships, these shoes effectively bridged the gap between court performance and street fashion with their patent leather finish. Whether in the "Concord" or "Bred" colourways, the Air Jordan XI remains an all-time favourite among sneaker enthusiasts and is arguably one of the best '90s basketball sneakers in the Jordan lineup.
8. Nike Air Flight 95 (1995)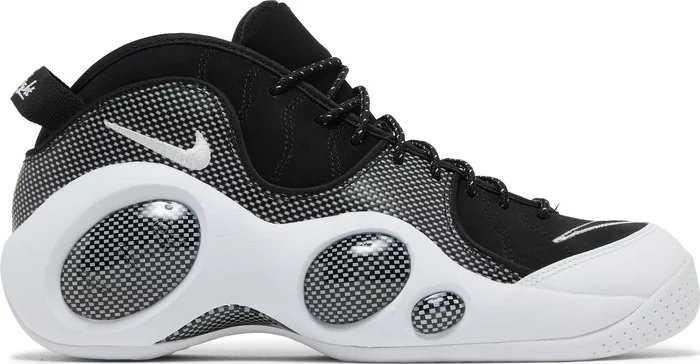 The Nike brand had more to offer in the '90s beyond its collaboration with Jordan. Another standout example was the Nike Air Flight 95. This shoe encapsulated the futurism of the era, most distinguished by the three exposed "bug eyes" on the carbon fiber accented midsole. With players such as Jason Kidd and Tim Hardaway favouring these shoes, they were an adventurous leap into the future of sneaker design, courtesy of designer Eric Avar.
RELATED:Sneaker King Sports Rare Air Jordan 11 "Red Sox" Sneakers
9. Nike Air Penny I (1995)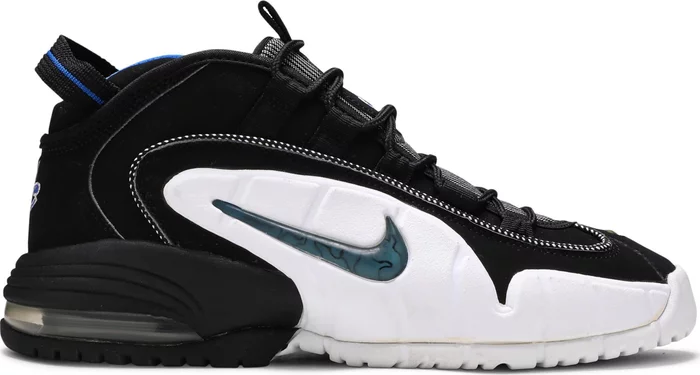 There is no doubt that Penny Hardaway's first signature shoe, the Nike Air Penny 1, is one of the most memorable '90s basketball sneakers. These awesome shoes had bold patterned jewel Swooshes, a visible heel Air Unit, and a refined-looking pinstriped tongue. Let's not disregard Penny's unique '1 Cent' logo prominently displayed on the heel. While injuries may have kept Hardaway from reaching his full potential as a player, his impact on sneaker culture cannot be denied.
10. Reebok Kamikaze II (1995)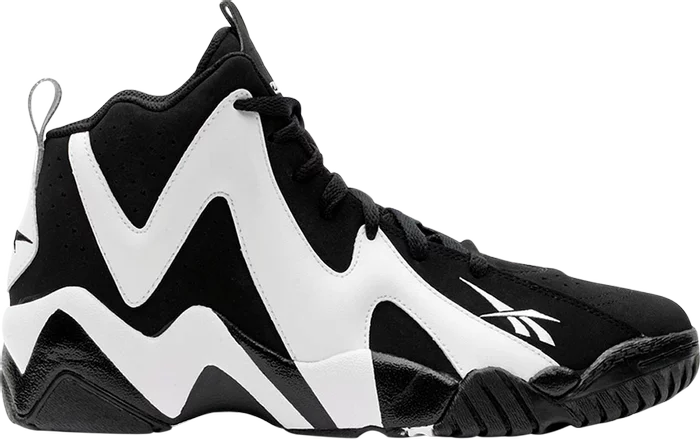 With the '90s bearing witness to some of the boldest shoe designs, the Reebok Kamikaze II certainly remains a key highlight. Its riveting zigzag design and striking colourways made it a staple on any basketball court. This iconic pair didn't just encapsulate the basketball fashion of the '90s but also mirrored the dynamic play style of Shawn Kemp—known for his formidable dunks and solid defence. Initially rolled out in the league colours of Kemp's team, the Seattle Supersonics, the Kamikaze II continues its legacy under the name Hurrikaze with the same audacious design philosophy.
11. Reebok Shaqnosis (1995)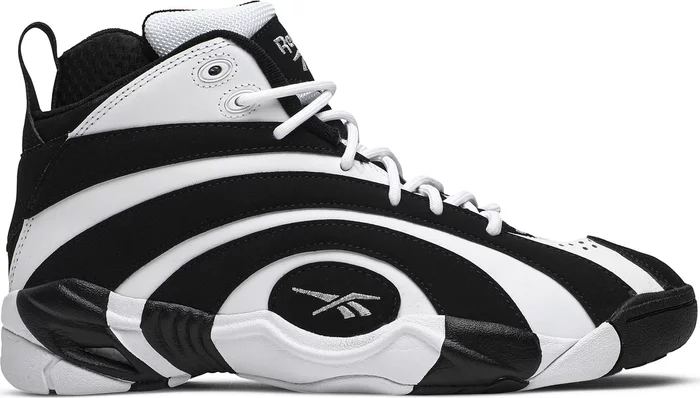 Introduced in 1995, the Reebok Shaqnosis turned heads with its "hypnotic" design. Its characteristic spiral pattern that spanned the entire upper made it pleasantly noticeable. However, Its appeal went beyond the hypnotising aesthetics—the addition of Hexalite cushioning in the heel and forefoot provided enhanced wearability and exceptional stability, all of which perfectly suited the big man – Shaq.
12. Air Jordan XII (1996)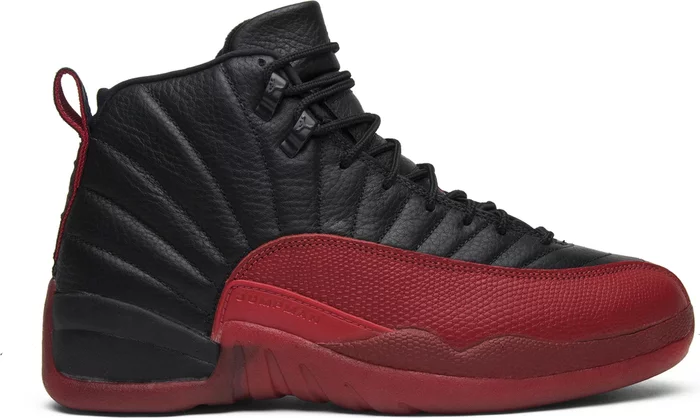 Though crafted for basketballers, the Air Jordan XII, an impressive design by Tinker Hatfield, has deeply permeated sneaker culture. Following the heels of the iconic Air Jordan XI was no easy task, but the Air Jordan XII proved a worthy successor with its design inspired by the Japanese' Rising Sun' flag. Equipped with Zoom Air technology, a carbon fibre shank, and a full-grain leather upper, this pair stands alone. Of course, the Air Jordan XII was right at home in the 1997 NBA Finals on the feet of Michael Jordan for his storied "Flu Game" against the Utah Jazz, and even other NBA players such as Scottie Pippen, Bill Wennington, and Luc Longley all sported the revered sneakers. It's not just a shoe; it's a piece of history.
RELATED: The Beautiful Sneaker That's About To Pull Jordan Out Of A Bad-Selling Slump
13. Grant Hill Fila 96 (1996)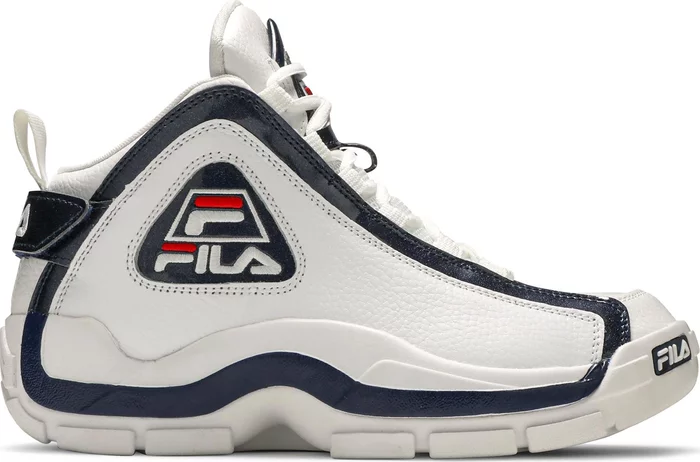 While Fila might not ring bells as a basketball shoe brand today, they were once put on the map by Grant Hill in the '90s. His signature Fila 96, or 'Grant Hill 2', had a memorable tumbled leather upper with patent leather trim and a rear Velcro strap. While Fila may have faded from the basketball shoe scene in recent years, the Grant Hill Fila 96 will always remain a beloved classic.
14. Nike Air More Uptempo (1996)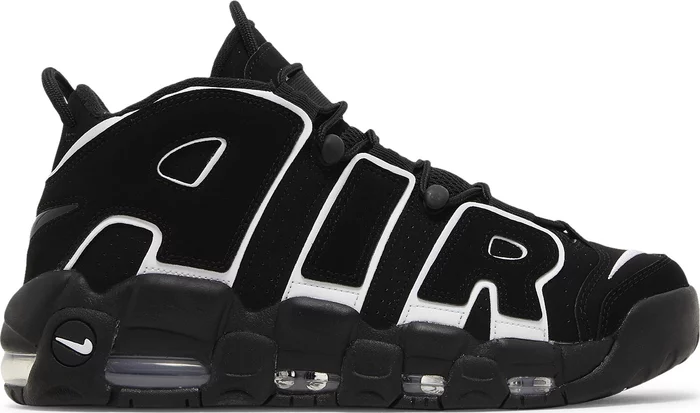 '90s sneaker lore wouldn't be complete without the bold Nike Air More Uptempo's expansive "AIR" lettering on the sides. This pair was popular amongst basketball enthusiasts and celebrities alike and garnered particular attention during the 1996 NBA Playoffs. Chicago Bulls' powerhouse, DeMar DeRozan, further validated their ongoing appeal by flaunting the Nike Air More Uptempo QS "Chicago" edition during NBA Media Day 2023. They also inspire contemporary designs, such as the recent Ambush x Nike Collaboration – which was particularly striking in that "Lilac/Apple Green".
15. Reebok Question (1996)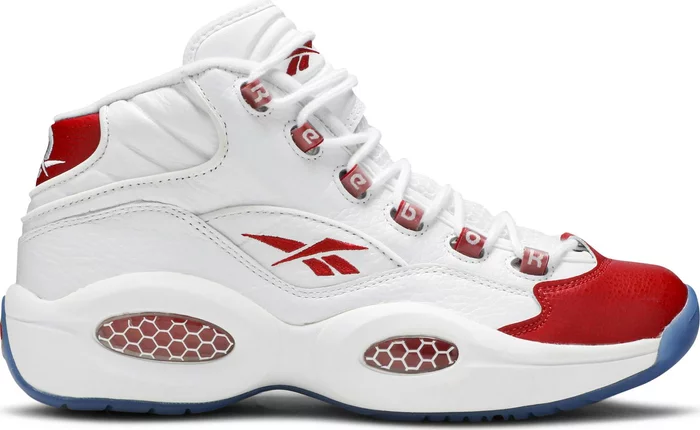 Reebok significantly impacted '90s basketball footwear, particularly with the launch of the Reebok Question, Allen Iverson's first signature shoes. Iverson donned this distinctive pair when he landed a memorable crossover jump shot against Michael Jordan, skyrocketing the shoe's popularity. Owing to its unique design and Iverson's renowned skill, the Reebok Question still enjoys its place amongst the finest '90s basketball sneakers.
16. Adidas KB8 (1997)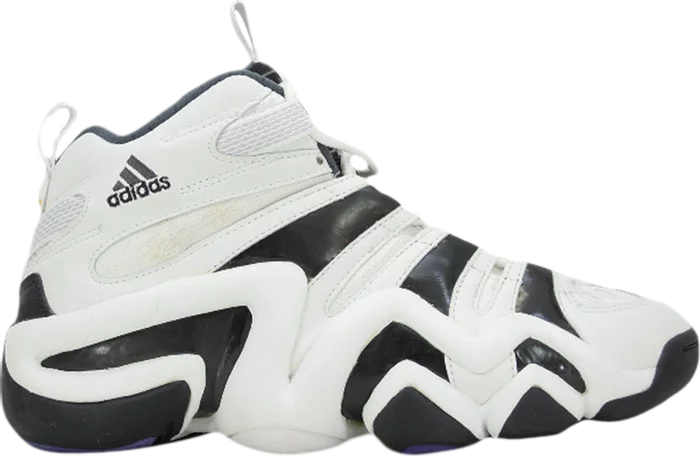 Although Kobe Bryant is best associated with Nike, his NBA journey kicked off with Adidas. Debuting with the Adidas KB8, Bryant made a mark with a shoe celebrated for its innovative features like the Feet You Wear technology, comfy mesh lining, inner bootie structure, EVA midsole, and Torsion System Plate. Remembered as the Crazy 8 after Bryant's departure, this shoe continues to pay tribute to its original design and Bryant's jersey number.
RELATED: Nike Air More Uptempo "Olympic" – 2024 Paris Olympic Games Gets A Retro
17. Nike Air Foamposite 1 (1997)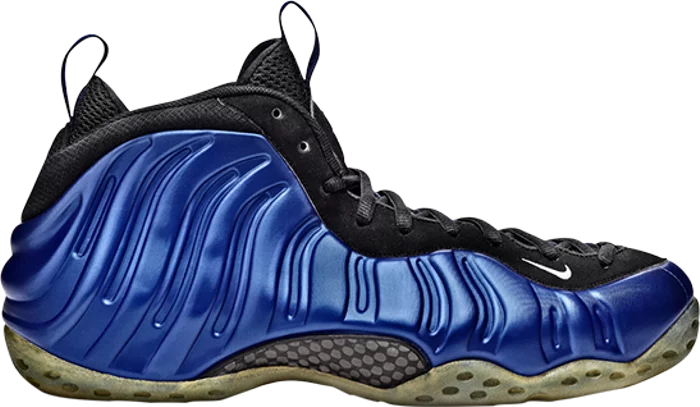 Unveiled in 1997, the Nike Air Foamposite 1 revolutionised basketball shoe design with its futuristic aesthetic. Its cutting-edge Foamposite material, unique style, and hefty retail price might've given it a slow start, but it remains a modern classic. Initially intended for phenom Scottie Pippen, who rejected it, the shoe was adopted by Penny Hardaway, who must have thought it matched perfectly with his team's, the Orlando Magic's, colours. Hardaway had to use a marker to adhere to NBA's shoe colour rules, a move so iconic it led to the creation of the 2015 'Sharpie' edition.
18. Reebok Answer I (1997)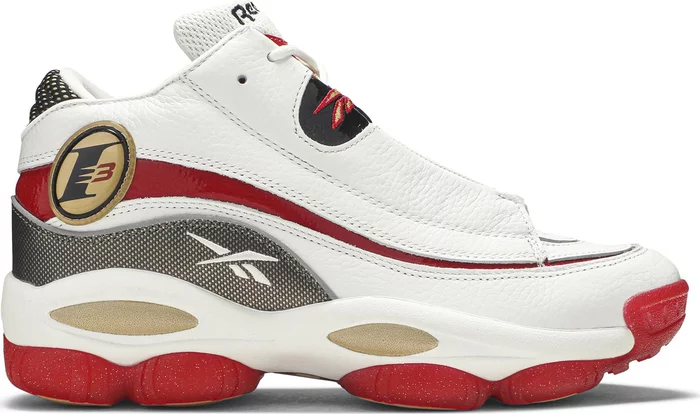 Allen Iverson took to the court in the revered Reebok Answer I during his second NBA season. Named "The Answer" after Iverson's well-regarded moniker, these innovative '90s basketball sneakers quickly caught on. These shoes were a definite shift from their predecessor, The Question: they were more lightweight, sleek, and featured a low-cut design. More importantly, they were among the trailblazers to incorporate Reebok's cutting-edge DMX technology, ensuring a smooth and effortless stride. Their popularity was fueled by both Iverson's rising star and their superior comfort, rightfully securing them a coveted spot in the rich chronicles of sneaker history.
19. Nike Zoom Flight '98 "The Glove" (1998)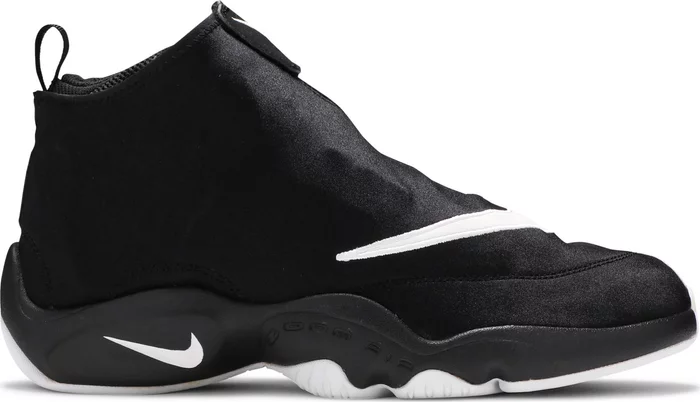 Gary Payton was a standout point guard, deserving of an equally standout signature shoe, the Nike Zoom Flight '98 "The Glove". Payton's defensive prowess and aggressive play style were reflected brilliantly in the shoe's zip-up shroud design, firm fit, and robust traction pattern. Funky and bold, "The Glove" absolutely encapsulates the basketball sneaker trend of the '90s.
20. Nike Air Garnett III (1999)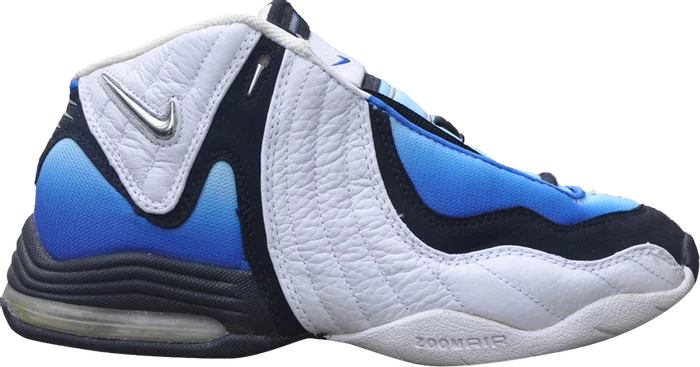 Last but not least, the Air Garnett 3 stands as Kevin Garnett's best basketball sneakers from his time with Nike. The stellar blend of leather and gradient mesh was visually arresting. This shoe was later reissued in 2015 but under a new name – the Nike Air 3 LE. A fitting end to this list of some of the top 90's basketball sneakers.
RELATED: The Nike Air Foamposite One "Royal" Brings Back Long-Forgotten Details
Which '90s basketball sneakers were your favourite of all time?
Source: GOAT, Jason Visenberg, KickSigma, LuxuryPremier, NachoAverageFinds, The Sole Firm, TopSports