As the calendar page turns from October 31st, leaving behind Halloween, we welcome November and, with it, a colourful Mexican tradition: Día de los Muertos, perhaps better known to us as Day of the Dead. Celebrated on the first two days of the month, this occasion allows families to pay tribute and remember their departed loved ones. While the sports giant Nike has released their own special collection of sneakers to celebrate this festive occasion, other custom sneaker artists have also taken up the challenge to create unique designs inspired by this Mexican celebration. One such design is the Air Jordan 1 High "Día de Muertos" Sneakers, crafted by @johnnyskicks_ and @louis_yuang.
RELATED: The Air Jordan 1 Low Travis Scott "Caramello" Sneaker Is Elegant
Of course, skeletons, skulls, and bones may have strong ties to Halloween, but these are also essential symbols in Día de los Muertos. However, in Mexican culture, these symbols are not intended to be scary or associated with fear. Instead, they represent a celebration of life and a way to honour and remember loved ones who have passed away. The Air Jordan 1 High "Día de Muertos" sneakers crafted by these two magnificent artists take this imagery and use it to create a unique design.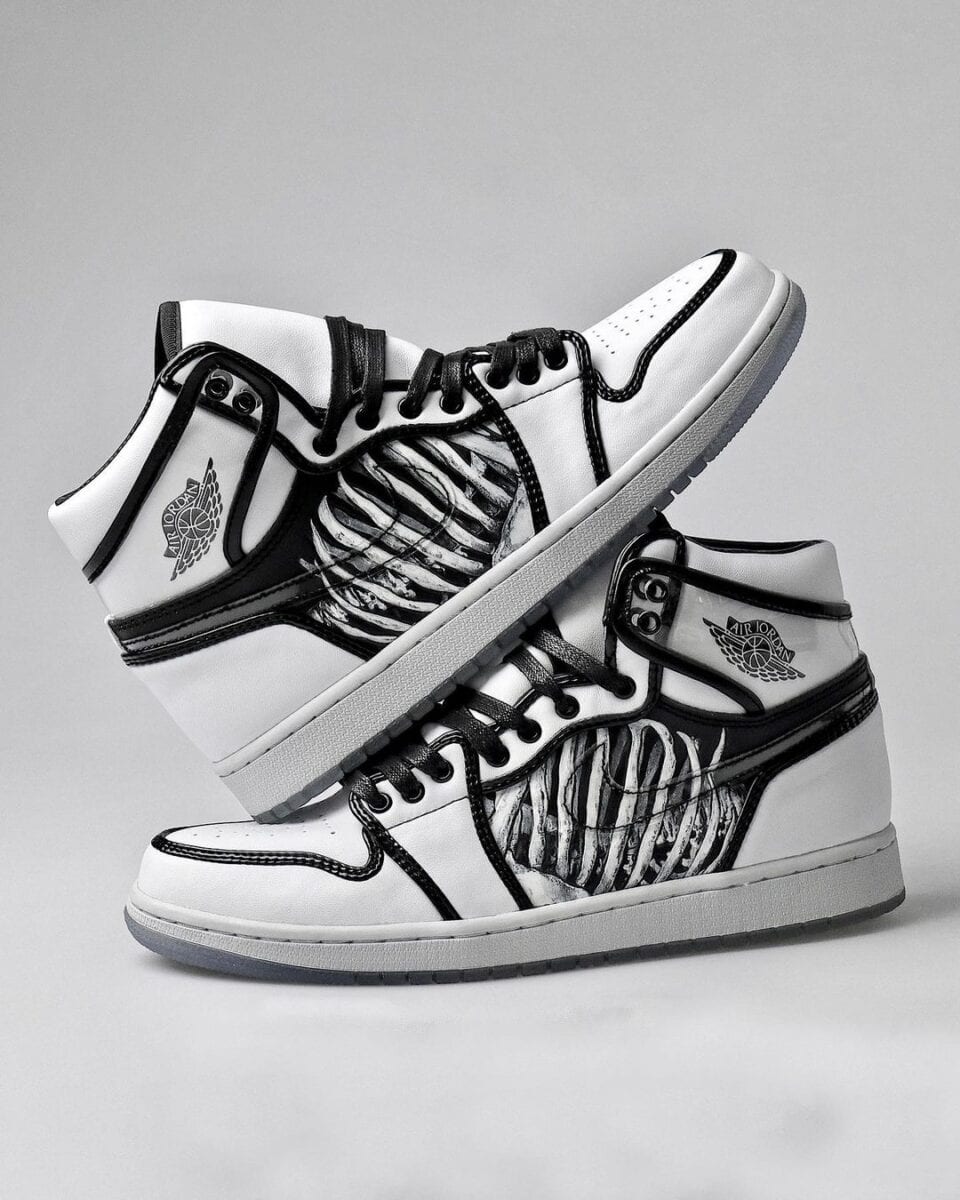 The first thing you'll likely notice is the colour scheme. The designers have chosen a muted black and white palette for this unique sneaker, straying away from the typically vibrant colours associated with this Mexican celebration.
The upper part of the shoe is predominantly white – symbolising purity, innocence, and hope under the Día de los Muertos context. The black accents, on the other hand, represent the Land of the Dead. This colour can be found on the trim of the overlays and toe box, as well as on the shoe's lining. The sneaker is also tied together with a set of waxy black laces that beautifully complement the black accents on the shoe.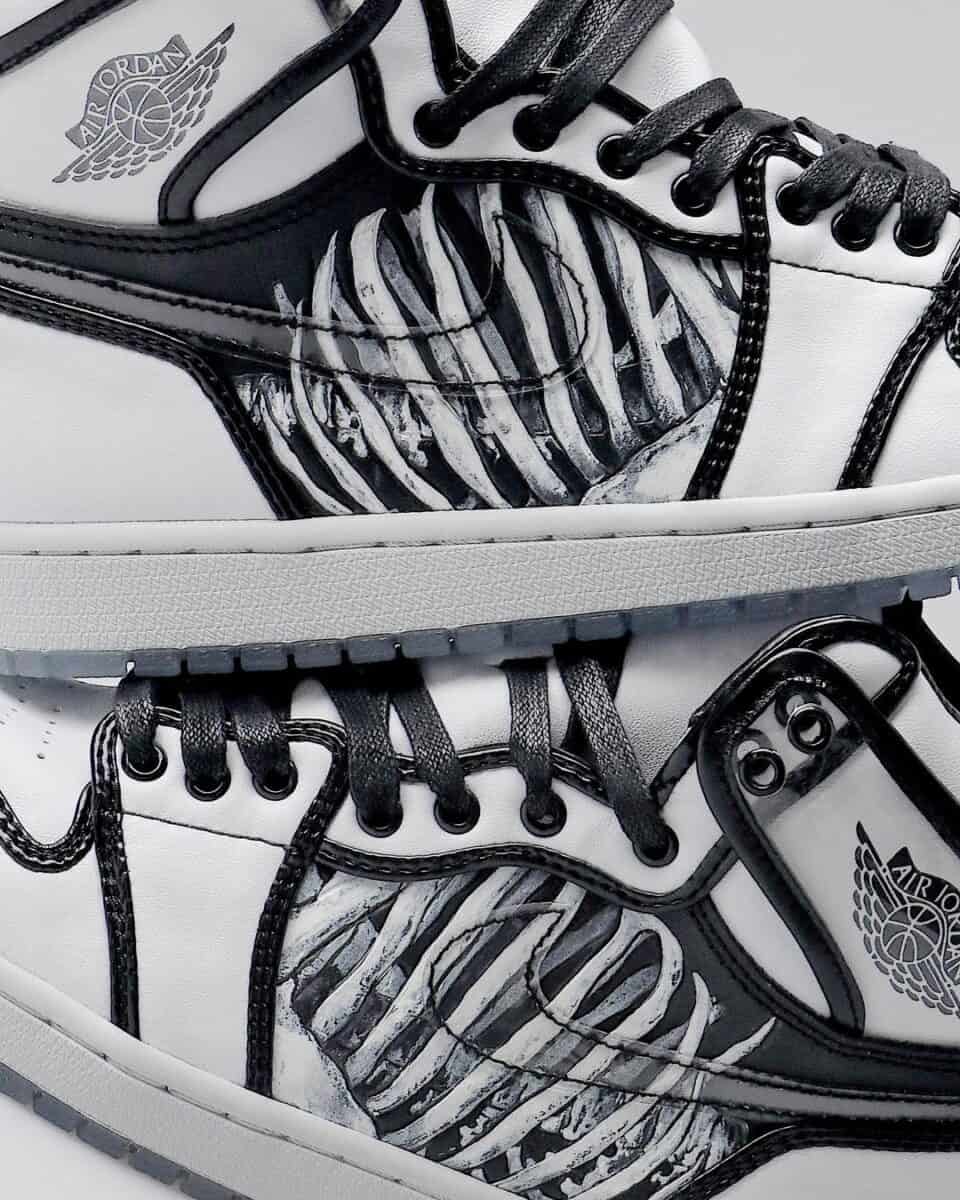 Next, come the captivating details. The Swoosh and collar flap are both fashioned from transparent PVC material, allowing a striking view of the spine and ribcage sketched onto the quarter panel underneath. Upon closer inspection, the graphic appears to be almost 3D, with parts of the ribcage seemingly popping out – at least more than others. But that's not all that stands out in this shoe!
RELATED: Here's Where To Buy The Grinchmas Air Jordan 1 Low This Christmas
Our favourites. Available now at Nike.com
Another attention-grabbing element of the shoe appears at the bottom of the transparent outsole. Here, you will find an image of a skeleton from a side-profile view, adding yet another layer of visual interest to the design.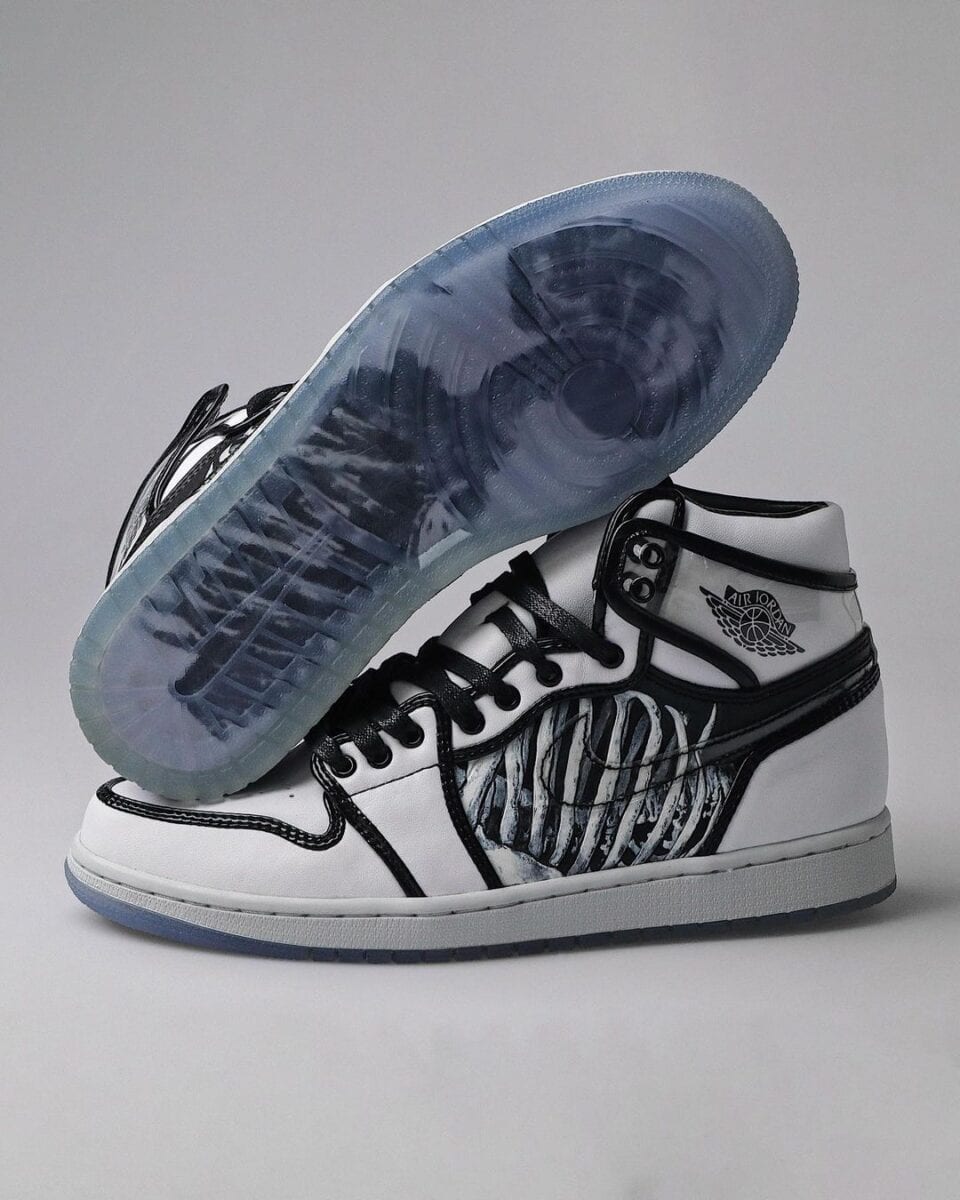 The design is then beautifully concluded with a crisp white midsole and a translucent rubber outsole, harmoniously complementing the overall aesthetic of these sneakers. The design elements of this shoe are visually compelling in their uniqueness, each component playing a vital role in the fascinating narrative they weave.
While this shoe adds a touch of artistic flair that is worth making room for in any sneaker collection, its alignment with the spooky festivities of Halloween seems more fitting than the vibrant celebration of life, Día de los Muertos. The Day of the Dead, while acknowledging death, is not meant to spook or scare – it is a celebration of life and a tribute to those dearly missed. However, this is just my interpretation, and your perspective of these sneakers' cultural resonance with Día de los Muertos may be different.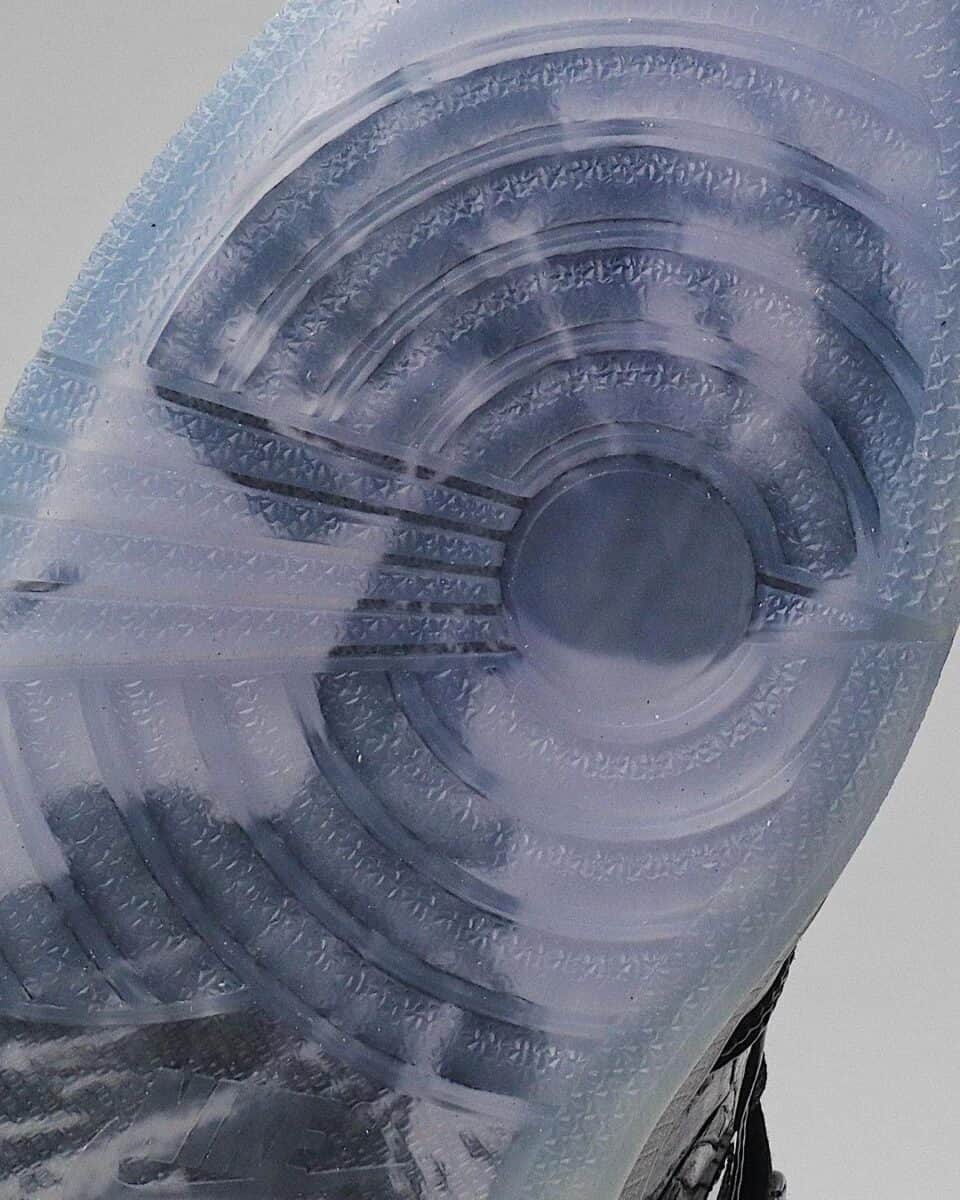 Despite that, the shoe's design is breathtaking, and the level of detail and craftsmanship is certainly praiseworthy. Fans of intricate and unique designs will undoubtedly be captivated by these kicks.
RELATED: These Limited Air Max Sneakers Get A Homer (Hom-Air) Simpson Look

If you are interested in owning a pair of these Air Jordan 1 High "Día de Muertos" sneakers, don't hesitate to reach out to the designers via email or direct message, and, of course, keep an eye on our space for more sneaker customs and concepts.
Would you wear a pair of these Air Jordan 1 High "Día de Muertos" sneakers?
Source: Spanish Mama