Gingham has been a fashion staple in women's wardrobes for decades. Its timeless checkered pattern adds a touch of nostalgia and charm to any outfit. And with Margot Robbie recently rocking a gingham dress in her role as the ever-iconic Barbie, the popularity of this classic print has only skyrocketed. Gingham has become a must-have trend, with fashion influencers and celebrities embracing its versatility and retro appeal. From casual summer dresses to tailored blouses, gingham is proving to be a go-to choice for those looking to add a playful yet sophisticated element to their wardrobe. It's no wonder that Nike has thus chosen this classic pattern to adorn the upper of their latest creation, the Dunk Low "Pink Gingham.
RELATED: These Nike Dunk Low "Mario World" Sneakers Unleash Nostalgic Gaming Magic
Sure, Nike has made use of this pattern in its designs before. The Nike Air Force 1 has been released in various gingham colourways, as has the Nike Blazer Mid. Even the Dunk Low has been doused in "Yellow Gingham" in the past. However, the "Pink Gingham" iteration brings a fresh and feminine twist to the iconic Dunk Low silhouette, appealing to those who appreciate both timeless style and contemporary trends.
This women's exclusive sneaker dresses up in a soft and delicate colour palette, with shades of pink and white intertwining to create a charming and playful aesthetic. Its smooth leather overlays sport faded pink and white gingham, adding just the right amount of print to the low-cut design. The sneaker also features soft pink hues on its tumbled leather base, canvas tongue, and flat laces, further enhancing its delicate and elegant aesthetic. Additionally, the "Pink Gingham" Dunk Low also features a contrasting white Swoosh and midsole, adding a clean and crisp touch to the overall aesthetic. Finally, a rose-pink outsole beautifully ties the design together, complementing the soft and feminine colour palette.
RELATED: Wield the Power of Kratos with Nike God of War Dunk Low Sneakers
Our favourites. Available now at Nike.com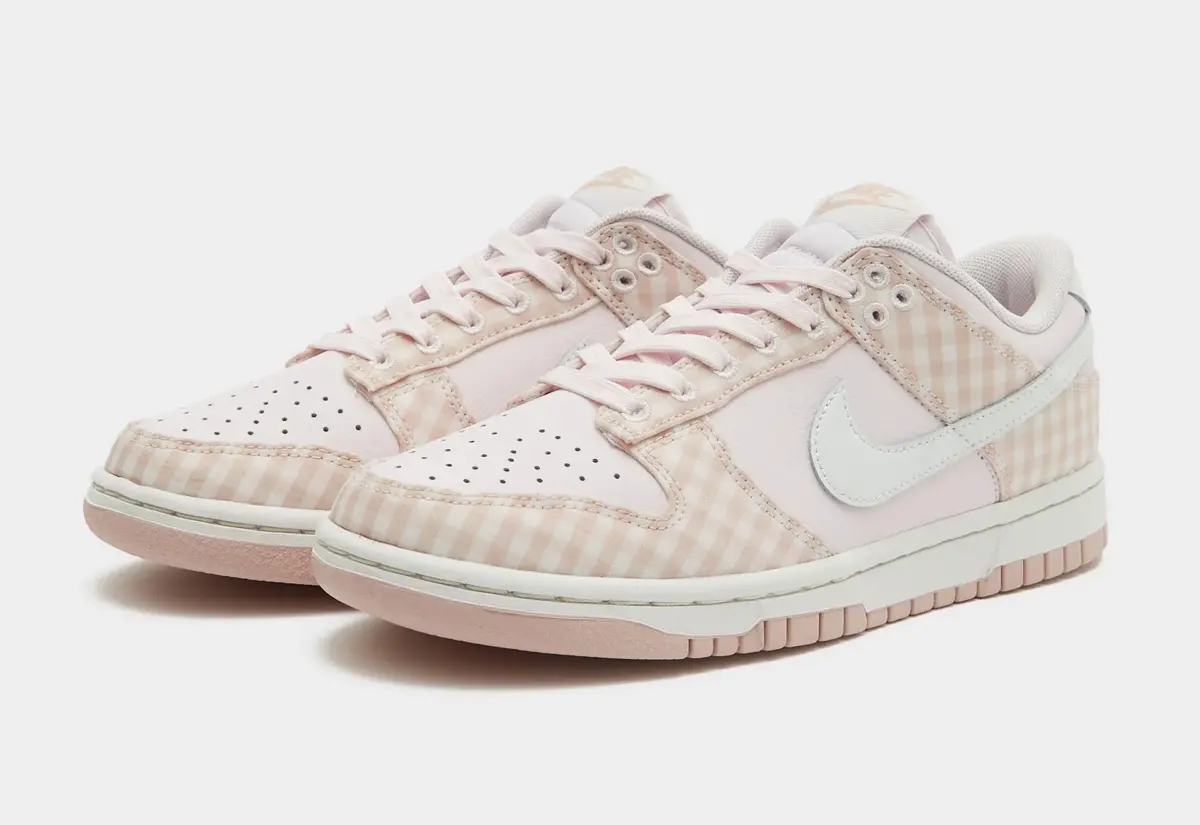 The soft pink and white tones of this beautiful sneaker, combined with the checkered pattern, create a playful and stylish look reminiscent of classic picnic blankets and summertime vibes. While we wish Nike had released this sneaker in time for all the Barbie hype, even on its own, the "Pink Gingham" Dunk Low is the perfect addition to any lady's sneaker collection.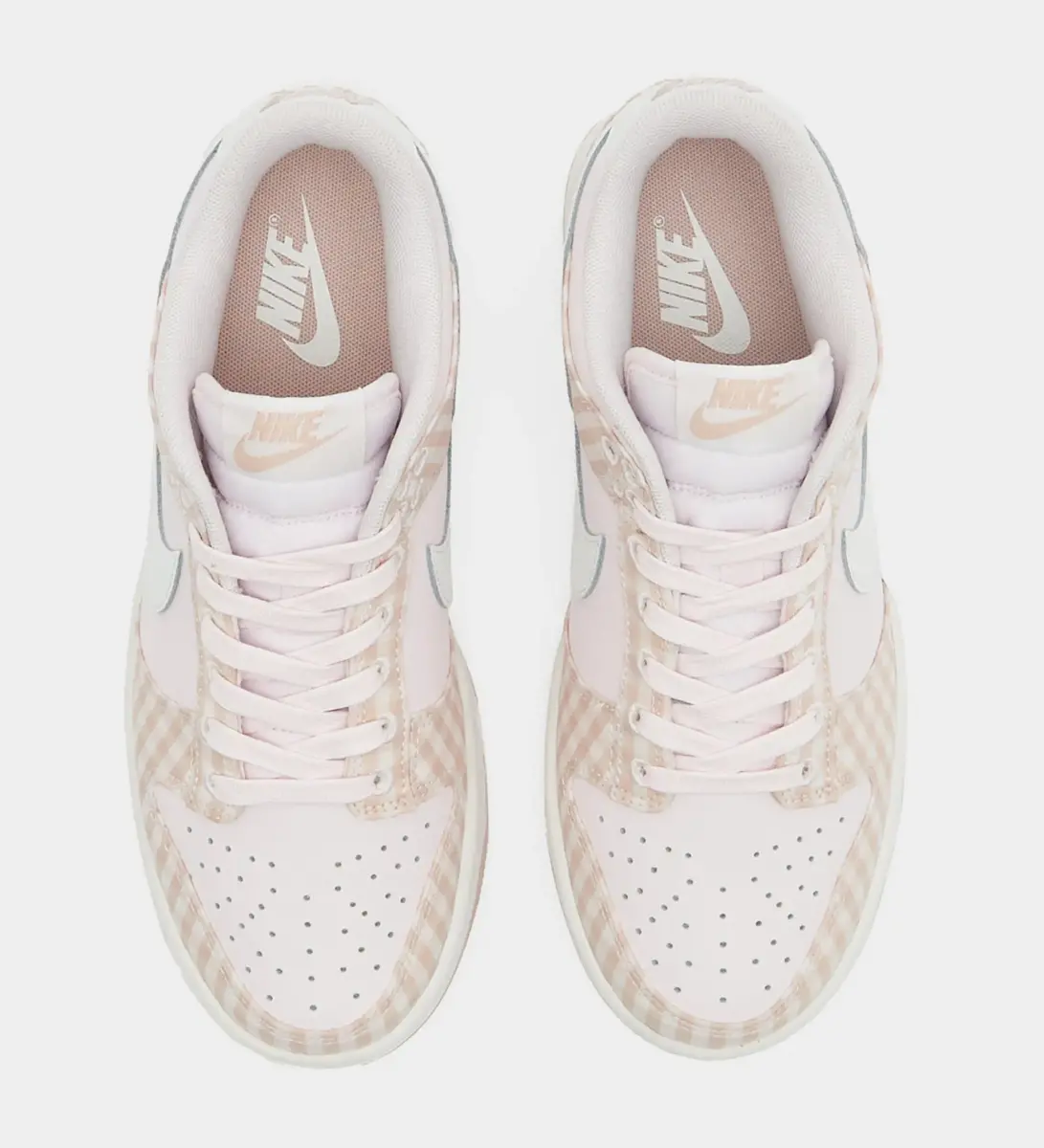 Though the release date for this new Nike Dunk Low "Pink Gingham" is still unknown, the sneaker is expected to drop soon. Pricing for this sneaker has also not been announced yet, but hopefully, we will know more about its availability and cost in the coming weeks. I am sure women all around the world are eager to get their hands on this stylish and feminine sneaker, and we will be sure to keep you updated on any new information regarding its release. However, until then, stay tuned for updates on the Nike Dunk Low "Pink Gingham" release and be sure to follow us for more sneaker drops and reviews.
RELATED: The Nike Dunk Low Twist "Vivid Sulfur & Coconut Milk" Sneaker Is Lit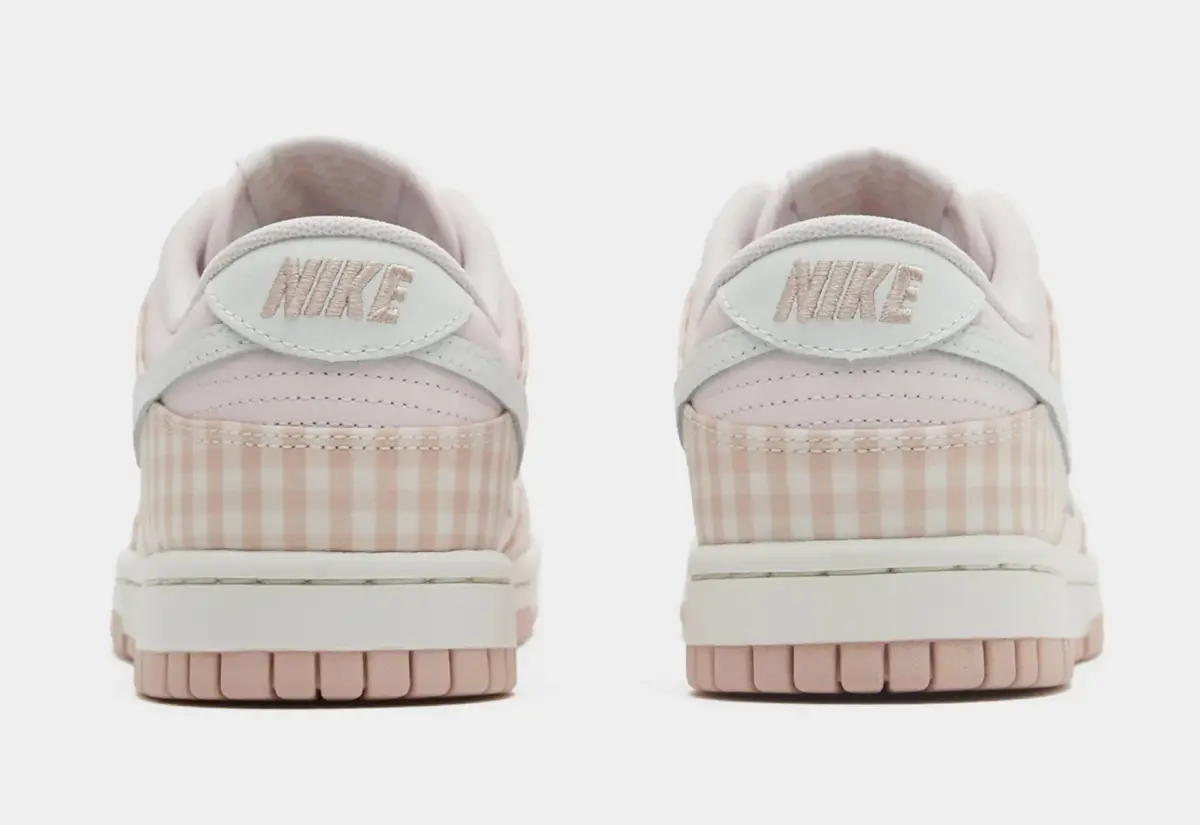 What are your thoughts on these "Pink Gingham" Dunk Low sneakers? Are they a must-have or a hard pass?
Source: House of Heat