Whether on the street, riding your board, or hanging out, this Deep Royal Blue and eye-catching Vintage Green Nike SB Dunk Low screams sophistication and simplicity. The uppers are suede throughout and will make you stand out from your colleagues and friends. Nike is set to release another memorable Dunk Low collection in 2024, with this suede number one of the standouts.
RELATED: Gilded Art Collection – The Most Stunning Collection of Sneakers
SB Dunk Low has a loyal skater following, and this latest beauty, the Deep Royal Blue, should make them and ordinary sneaker wearers stand up and take note of this eye-popping, exciting colourway. The SB Dunk Low Deep Royal Blue is functional as a skating shoe, and the funky suede makes it perfect for casual wear. The SB Dunk division at Nike is known for creating high-quality, durable sneakers that look good and feel great.
Initially, Nike Dunk was a line of shoes released in 1985. Originally released as a basketball shoe, the shoe's popularity among the skating community also led to the creation of a variant used for skateboarding, the Nike SB Dunk. The shoe is offered in low, mid, and high-top styles.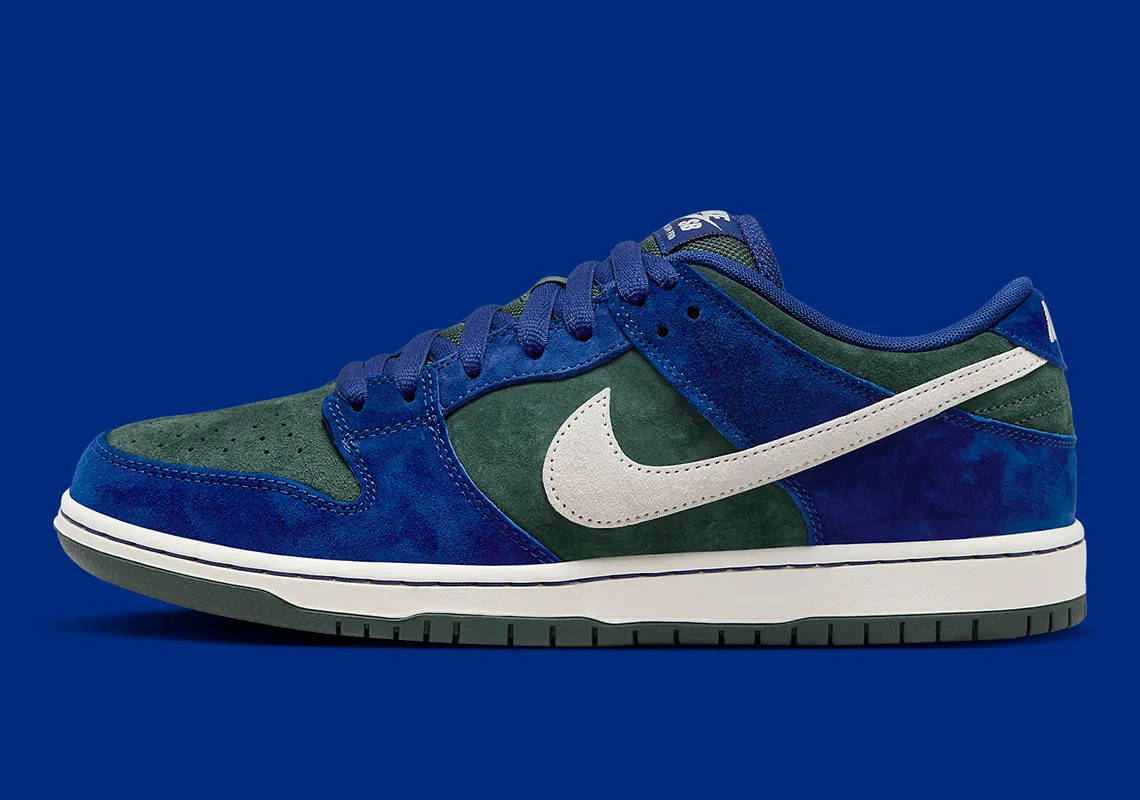 #Nike_HF3704-400
Spring 2024 will see the debut of the Deep Royal Blue and other new SB Dunk Low silhouettes. The Deep Royal Blue features a classic Low Dunk design, but suede uppers in rich Royal Blue and stunning Vintage Green accentuate the aesthetics of the traditional Dunk. The suede toebox is perforated to allow breathability and features the same furry suede in Vintage Green. The velvety Royal Blue runs across the mudguard and up along the eye stays, creating a stunning visual appeal.
RELATED: Nike Air Force 1 "Art History" Sneakers Are Museum Worthy
Our favourites. Available now at Nike.com
A creamy Sail White can be found on the midsole, as well as on the Swoosh logo and Nike italics on the heel tab, which combines with the blue and green on the uppers to create a simple yet captivating effect. The sturdy and durable outsole is decked in Vintage Green, while the midsole is checkered with Royal Blue stitching. SB Dunks are known for their extra thick padded tongues and ankle collars. The trend continues, and the mesh tongue of this SB Dunk Low contains Vintage Green and is decked with Nike branding in Sail White and Royal Blue.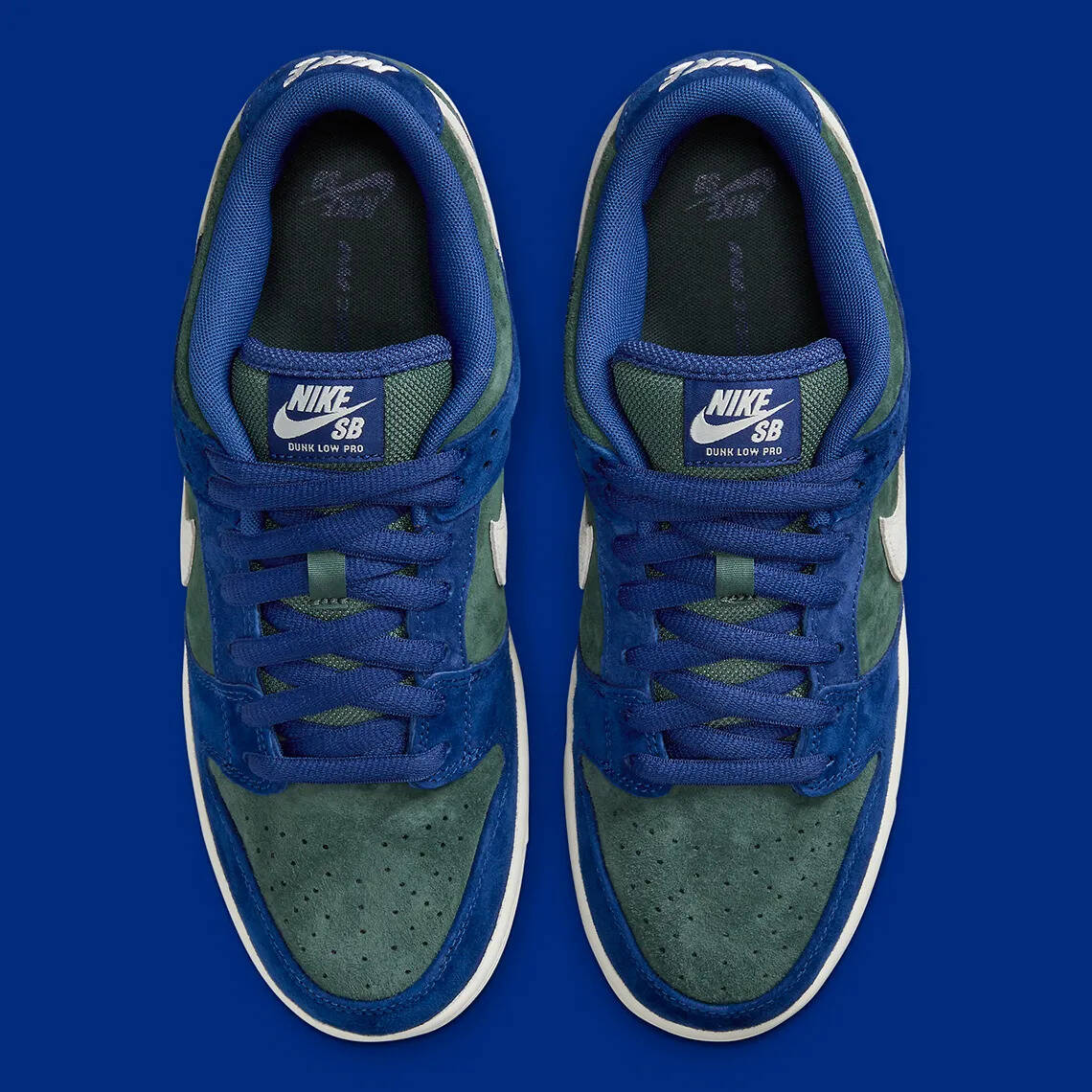 Nike Dunk is synonymous with limited edition shoes, cooperating with famous designers, artists and brands, which enhances the sneaker's rarity and appeal. The 2024 SB Dunk releases are living up to this tradition because along with this magnificent Deep Royal Blue are other equally exciting collaborations with world-renowned street artist Futura, who is once again collaborating with Nike to include his work for Dunk silhouettes.
RELATED: The Air Jordan 11 "Gentleman's Game" Is Nothing Short Of Perfect
The SB Dunk Low Royal Blue and Vintage Green are great additions to the Spring 2024 Dunk Low collection. The shoe exudes sophistication and leisure, but skaters need not fret. The decadent suede and grand colourway will not obstruct the SB Dunk's strength, comfort and durability. Despite their stylish design, the SB Dunk Low Royal Deep Blue is an everyday wear-and-tear shoe that can be worn while riding your board. Ordinary sneaker enthusiasts of all ranks will also look great in a pair of Deep Royal Blue Dunks.
Look out for the Nike SB Dunk Low Deep Royal Blue arriving in select retailers and online at Nike for $115.
What do you think about Nike Dunk Low Deep Royal Blue?