First teased at the beginning of the year, we finally have a release date and updated official images for Air Jordan's collaboration design with Teyana Taylor, giving us the stunning red Air Jordan 1 Zoom CMFT "A Rose From Harlem". While the sneaker design is true to its roots, every decorative element is accurate to Taylor's roots as a born and raised Harlem resident. This is a stunning pair of sneakers.
RELATED: Nike Air Adjust Force Sandal Arrives In Two Styles For Women
The Teyana Taylor x Air Jordan 1 Zoom CMFT "A Rose From Harlem"
What a mouthful of a name, but it's the only name that makes sense and perfectly describes the sneakers we are looking at.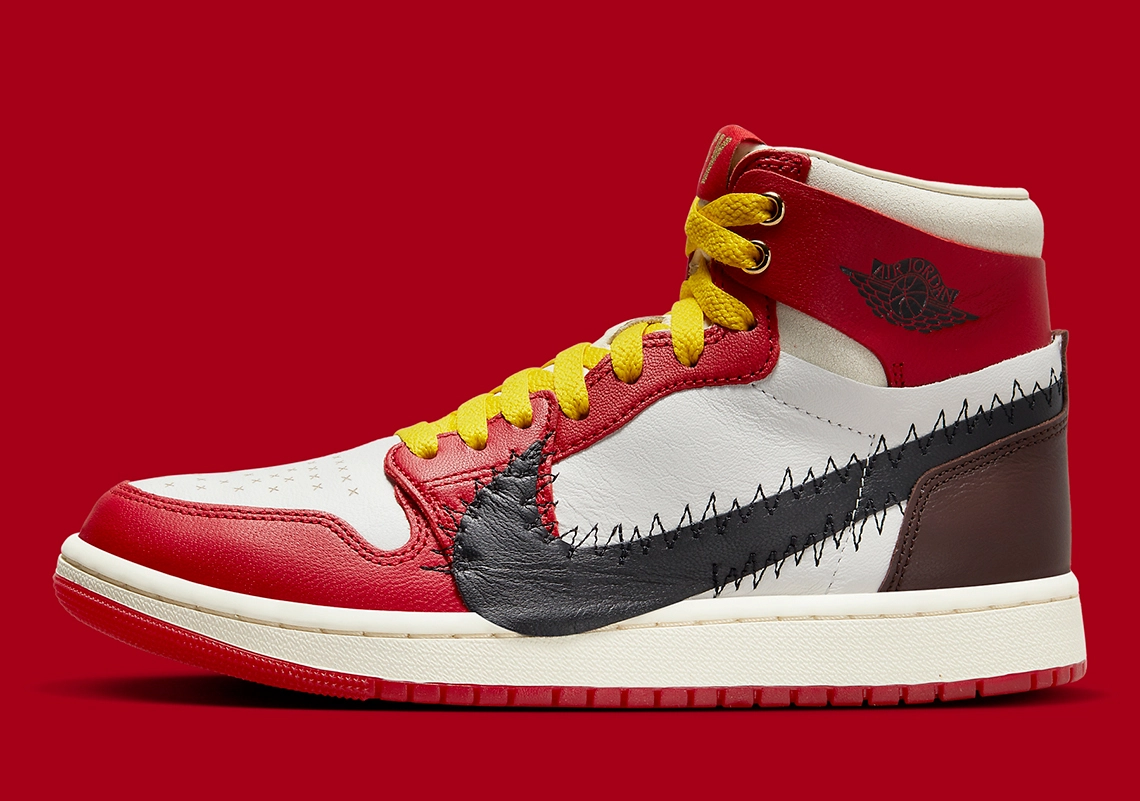 The colourway for this pair of sneakers is described as "Gym Red/Black-Summit White-Earth-Coconut Milk", which is also pretty much a mouthful. Still, again, it is a perfect description of this pair of sneakers. The "Gym Red" can be seen throughout the upper, from the mudguard, through the lace stays, on the collar of the sneakers, and the outsole.
The black comes into play with the Swoosh logo on the left sneaker, decorated with zig-zag stitching, and the debossed Air Jordan logo on the outer side of the collar on both sneakers.
White dominates the rest of the sneaker that hasn't been decorated with intricate embroidery and colours. At the same time, the midsole almost matches, but not quite.
The real treat for these sneakers is all the little details, like how the Swoosh on the right sneaker has been replaced with a red embroidered pattern surrounded by thorns. Likewise, the Nike branding on the tongue has a matching thorny Swoosh.
Our favourites. Available now at Nike.com
The left sneaker's tongue branding has "TEY" in gold, a colour which can be seen elsewhere on the sneakers with a hidden detail. Pulling back the ankle flaps, you can see "A ROSE FROM HARLEM" hidden beneath.
This is a stunning and beautiful pair of sneakers without being overtly feminine.
RELATED: Celebrate International Women's Day With The Air Jordan 1 Low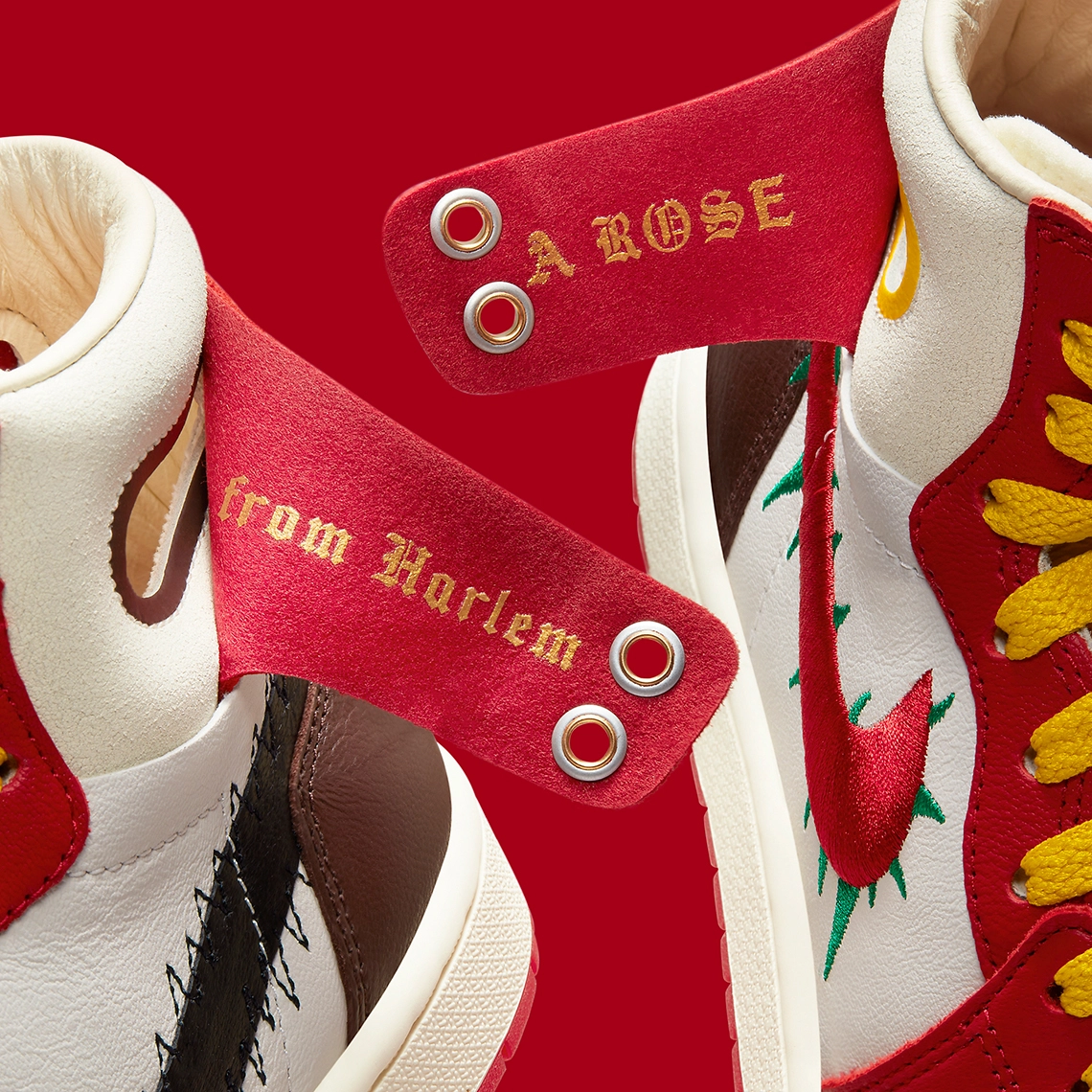 Teyana Taylor
Not only was Teyana Taylor proudly born and raised in Harlem, but she has made a name for herself in almost every field she has touched. She has dabbled in everything from singing and acting to dancing and choreography.
Her collaboration with Jordan Brand is not just another achievement on an already long list because it pays homage to her home city and her own work. In 2018, Taylor released a record called "Rose in Harlem", and I'm sure the influence is evident.
Release Date and Price
Unlike many times when we get official images, this pair actually has a release date! The release date was recently announced for the 1st of June, 2023, so in just a couple of days, we can grab a pair of these stunning sneakers from Nike.com or connected retailers.
The suggested price for these sneakers is around $150. Still, prices might vary depending on where you are purchasing from.
RELATED: PUMA x KOCHÉ Celebrates Women with Fashion and Fitness
TL;DR
The Teyana Taylor x Air Jordan 1 Zoom CMFT "A Rose From Harlem" finally has a release date, price, and updated official images.
The sneakers were created in collaboration with Harlem-raised Teyana Taylor, who based the design on her 2018 record.
The sneakers will be available from the 1st of June, 2023.
Are you snatching up these gorgeous rose-themed sneakers?