The comeback of the Teenage Mutant Ninja Turtles (TMNT) to the silver screen has sparked a surge of related merchandise, amongst which sneakers take pride of place. As we await Adidas's expected 2024 TMNT retro-red bandana-inspired official collaboration, we're also spoiled by an array of brilliant custom-made sneakers. In particular, the Air Max 1 "Teenage Mutant Ninja Turtles" sneakers by @illustrayt caught our eye.
RELATED: Gilded Art Collection – The Most Stunning Collection of Air Jordan 1 Sneakers
The brain behind @illustrayt gave a nod to our half-shelled heroes by designing a set of Air Max 1 sneakers that are creatively designed to resemble the heads of the Turtles. He produced two sets: a purple one for Donatello and a red version for Raphael. The good news? These designs are straightforward to reproduce, especially with the help of Nike By You. But more on that shortly – first, let's delve deeper into the unique design features.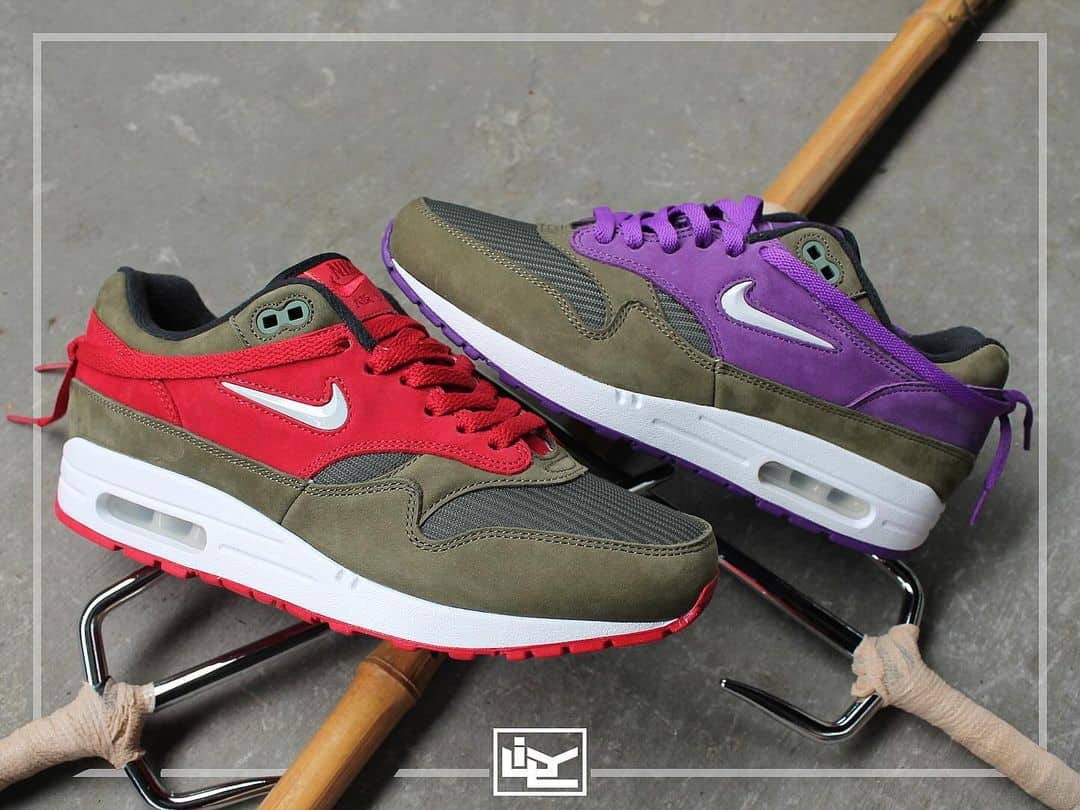 At first glance, the sneaker greets you with an "Olive Green" base, a hearty mix of suede and mesh fabric emulating the skin tone of the Turtles. The olive toe and mudguard symbolise the noses of our heroes, while their trademark bandana colours find expression on the eye stays, tongue and laces, completing the mask's appearance. As you might anticipate, Donatello's pair exhibits purple suede and matching laces, whereas Raphael's version opts for red.
@Illustrayt's flair for detail is evident with the clever transformation of the reigning Swooshes into replicas of the Turtles' eyes. The Jewel Swooshes, which adorn the side of the Air Max 1, are coloured "White" to match the mesmerising gaze of the Ninja Turtles. It's as if they're peering through their eye masks. The white midsole with the visible air unit then resembles clenched teeth, thus giving these sneakers an element of fierceness.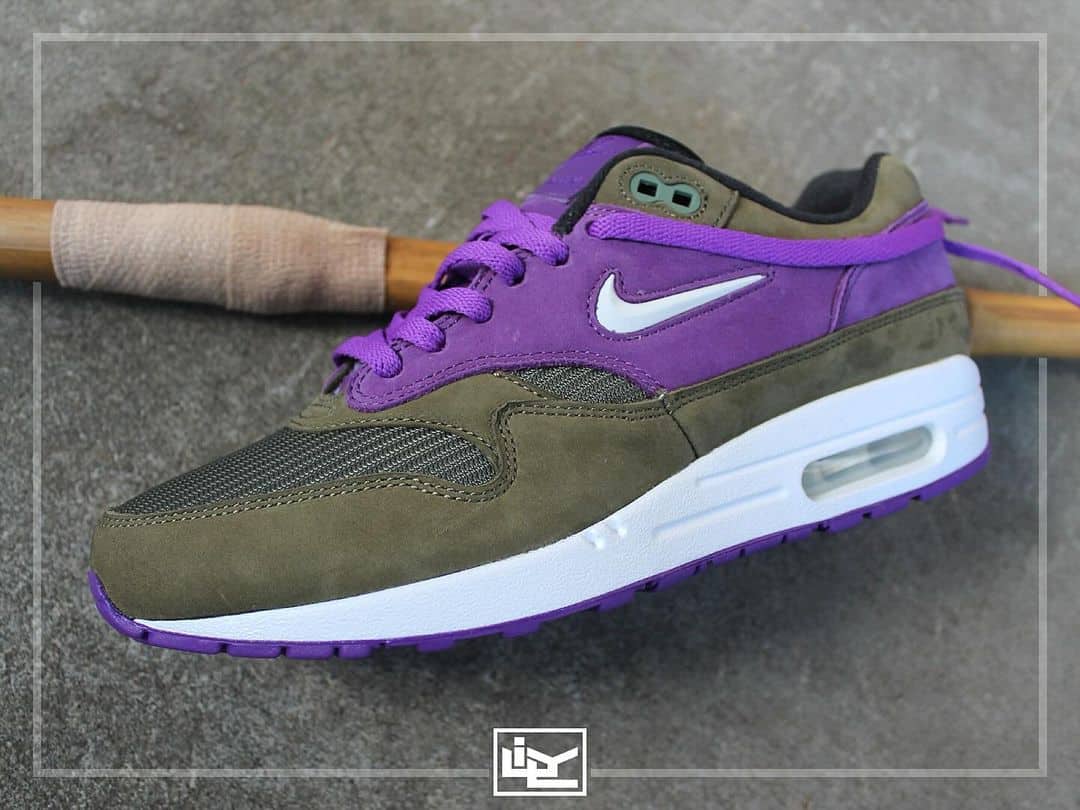 RELATED: A Gift That Just Keeps Giving – "Black/Red Toe" Air Jordan 1 Low
The finishing touch on these Air Max 1 "Teenage Mutant Ninja Turtles" sneakers involves smartly crafted outsoles. These embrace the distinctive signature colour of each Turtle Brother, but alternatively, you could incorporate a gum rubber outsole that pays tribute to the turtle's shell.
Our favourites. Available now at Nike.com
In the end, what you get is a breathtaking fusion of nostalgia-tinged charm and present-day fashion. Not only do these sneakers beautifully capture the unique spirit of the Teenage Mutant Ninja Turtles, but they also ooze a modern, stylish appeal.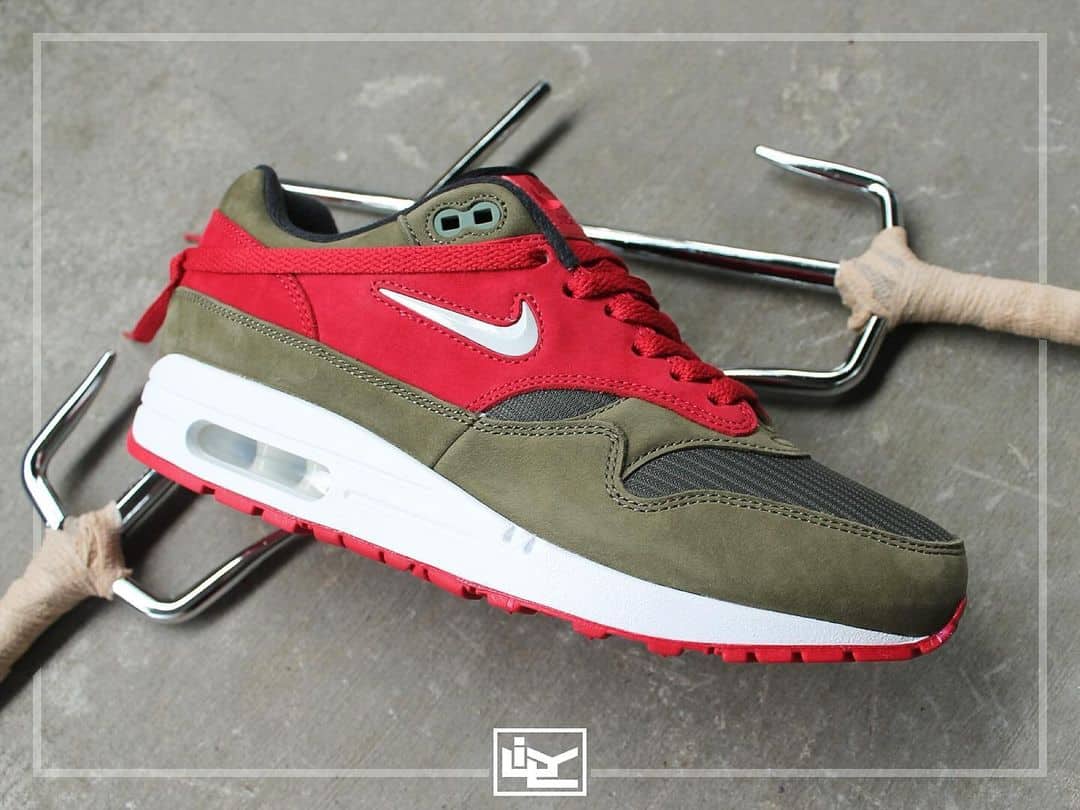 Now, here's the exciting part: you have the opportunity to create your own pair of TMNT sneakers featuring your favourite character, thanks to the Nike By You platform. With many colours and designs at your disposal, you can customise your sneakers just the way you like. The endless design possibilities allow you to flaunt your love for the Teenage Mutant Ninja Turtles on your own sneakers. Whether your allegiance lies with Leonardo, Michelangelo, Donatello, or Raphael, you're sure to design a unique and uniquely personal pair of sneakers. Not to mention, these custom Air Max 1 sneakers are the perfect inspiration pair to get you started.
RELATED: These Stunning Knight Rider Sneakers Are Customised To Match KITT
Also, be sure not to overlook the variety of designs from @illustrayt. From the world of Pokemon to the realms of Mortal Kombat, there are ample custom sneakers to further inspire your next Nike By You pair. And while you await the arrival of your perfect bespoke pair, be sure to follow us for more sneaker customs and concepts.
What are your thoughts on these Air Max 1 "Teenage Mutant Ninja Turtles" sneakers? Will you be designing a pair of your own?