The Surgeon has done it again, performing surgery on a pair of Air Jordan 1 High sneakers and splicing them with a deconstructed Louis Vuitton Prism Keepall travel bag to make a stunning luxury pair of Air Jordan sneakers. Here is everything that you need to know about the Iridescent Louis Vuitton x Nike Air Jordan 1 High custom sneakers.
RELATED: "Rick And Morty" x Air Force 1 Sneakers Are Perfect For Fans
The Surgeon is no stranger to creating luxurious custom sneakers for clients that range from celebrities to anyone who can afford his beautiful work. While Air Jordans can sometimes be considered luxurious sneakers in and of their own right, The Surgeon has gone to work creating an even more luxurious, handcrafted pair of sneakers.
Starting from the bottom, it looks like The Surgeon started with a pair of white Air Jordan 1 High sneakers with stunning icy blue transparent outsoles that are perfectly complemented by a white midsole. The white and semi-translucent theme is repeated throughout the pair of sneakers.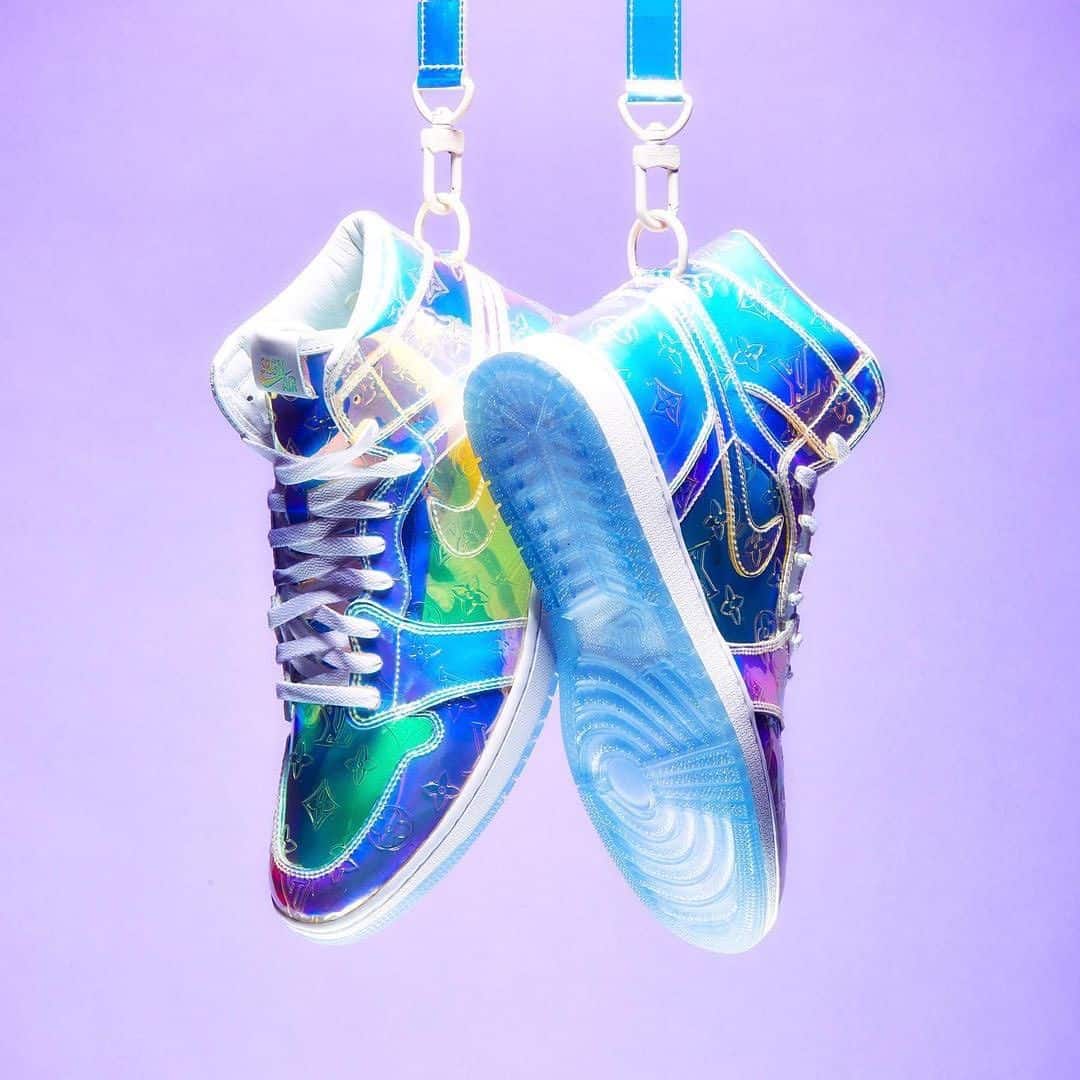 The upper of the sneaker has been completely recreated, taking pieces of the iridescent bag and overlaying it over each panel of the sneakers, all brought together with white construction stitching and white decorative stitching to match.
RELATED: The Air Force 1 "Jaws" Sneaker Is A Huge Hit
While the iridescent material from the Louis Vuitton bag makes up the majority of the upper, any elements of the sneaker that aren't iridescent are white, including the laces, the rim of the tongue, the inner lining cresting over the collar, and the tongue label which includes a spectrum of colours in stitching for branding across the label.
Our favourites. Available now at Nike.com
The buckle of the cross-body strap has been salvaged from the deconstruction of the original bag, with loops attached where a heel tab can be connected using the strap, which has detachable clips on each end. This is an excellent homage to the origins of sneakers, reminding everyone that these beautiful iridescent sneakers were once a humble but luxurious bag.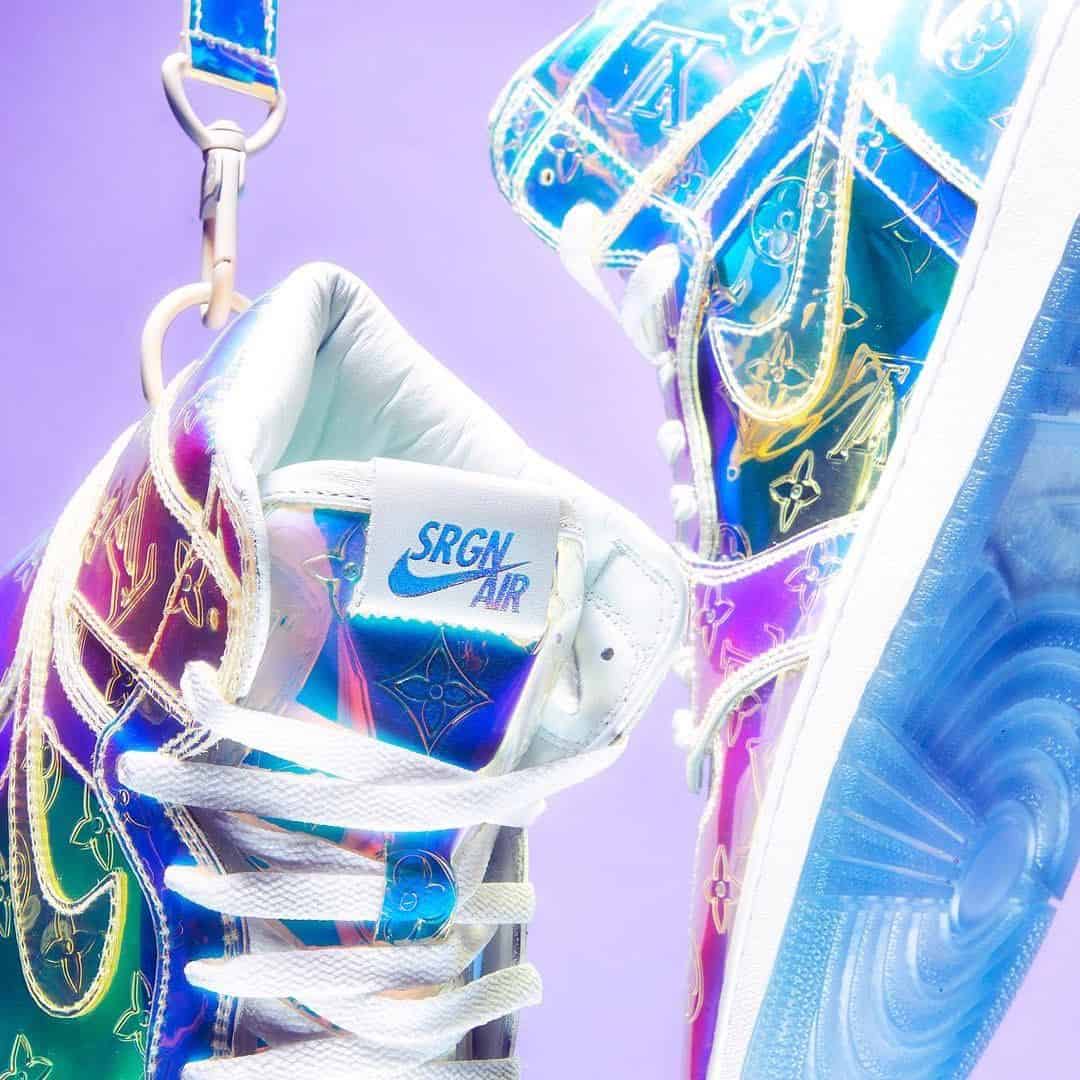 The Louis Vuitton Iridescent Keepall Bandouliere 50 travel bag that was deconstructed for this luxurious project is an iridescent travel bag that was released in 2018 and can cost anywhere from $4568 to $6595 pre-owned, so this pair of sneakers is definitely considered to be luxury.
RELATED: These Nike Dunk Low "Ghost Rider" Sneakers Are Super Hot
Commissions for this epic pair of sneakers opened on the 21st of October, 2023. Notoriously, The Surgeon's commissions stay open for a short time, so catch it while you can if you want to add this luxurious pair of custom sneakers to your collection.
Would you wear these stunning iridescent Louis Vuitton x Air Jordan 1 High custom sneakers, or is this too much money for your feet? Let us know!