In the wake of the Teenage Mutant Ninja Turtles' spectacular return to cinema screens worldwide, we've been inundated with an explosion of sneaker designs, drawing inspiration from our favourite crime-fighting reptiles. From vibrant green colourways to shell-like textures, the creative world has left no shell unturned to craft footwear that perfectly encapsulates the spirit of these unique heroes in a half shell. But what about the villains? While the focus has primarily been on the heroes, it's high time we explore the untapped potential of sneaker designs inspired by the iconic villains of Teenage Mutant Ninja Turtles. From the menacing Shredder to the mischievous Bebop and Rocksteady, there is a wealth of sinister characters waiting to be transformed into stylish and edgy footwear options for fans looking to embrace their darker side. And Marty from @drksidegraphics has answered the call with his sneaker concept: a TMNT Villians x Nike sneakers collection. 
RELATED: Go Go Power Rangers x Air Jordan 1 Mid Sneaker
This daring concept collection presents four distinct designs, each one a tribute to some of the most iconic foes from the Teenage Mutant Ninja Turtle universe. Each sneaker pays homage to a different villain, capturing their unique traits and personalities through intricate details and bold colour schemes displayed across beloved Nike models.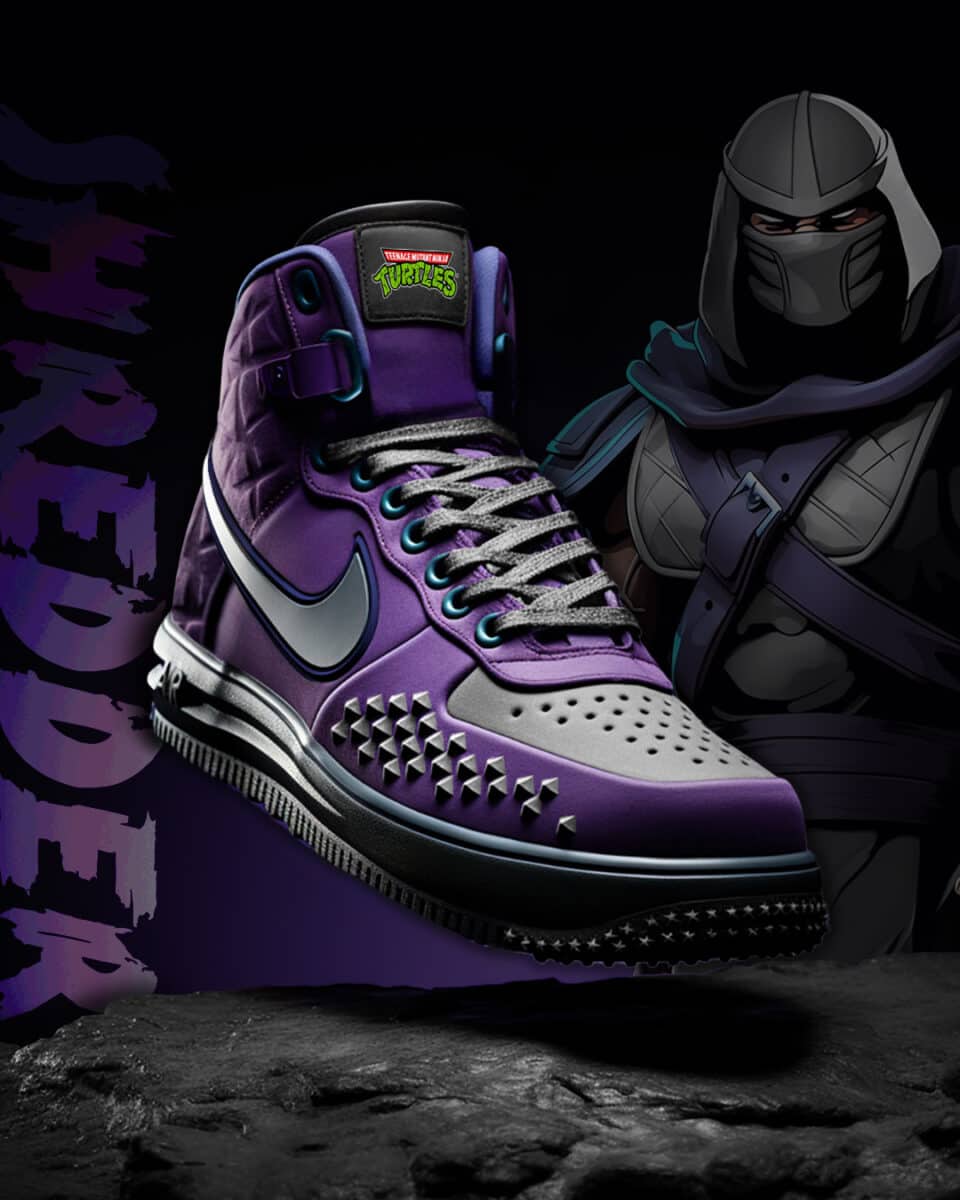 The intimidating Shredder's sneaker mirrors his iconic armour with a distinctive purple, grey, and navy blend. The metallic studs adorning the mudguard and the padded heel with crisscross detail accentuate the villainous vibe. Just as Shredder keeps the turtles alert, this sneaker design will likely keep you on your toes! It's an apt homage to the baddie, yet it manages not to be overwhelming.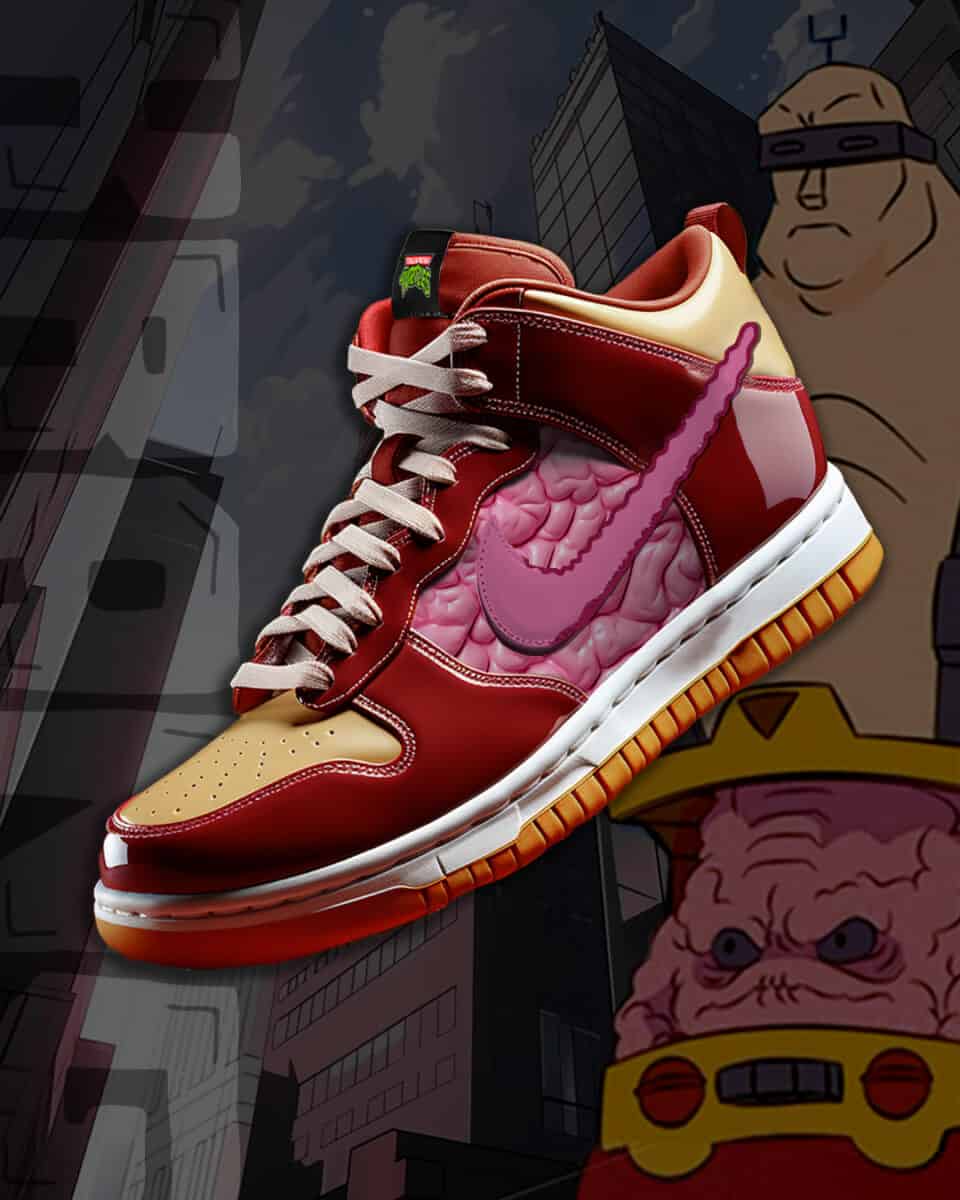 Next up in this dramatic line-up is the sinister Krang. With a colour palette of red, pink and flesh, the design mimics Krang in his android exosuit. The highlight features are the gelatinous wavy pink Swoosh, recalling Krang's treacherous tentacles, and a quarter panel sporting a unique 3D brain texture. If you've been a fan of this gelatinous villain since the 80s, this sneaker will definitely catch your eye.
RELATED: Introducing The Cyberpunk 2077 x Nike Air Jordan 1 Sneaker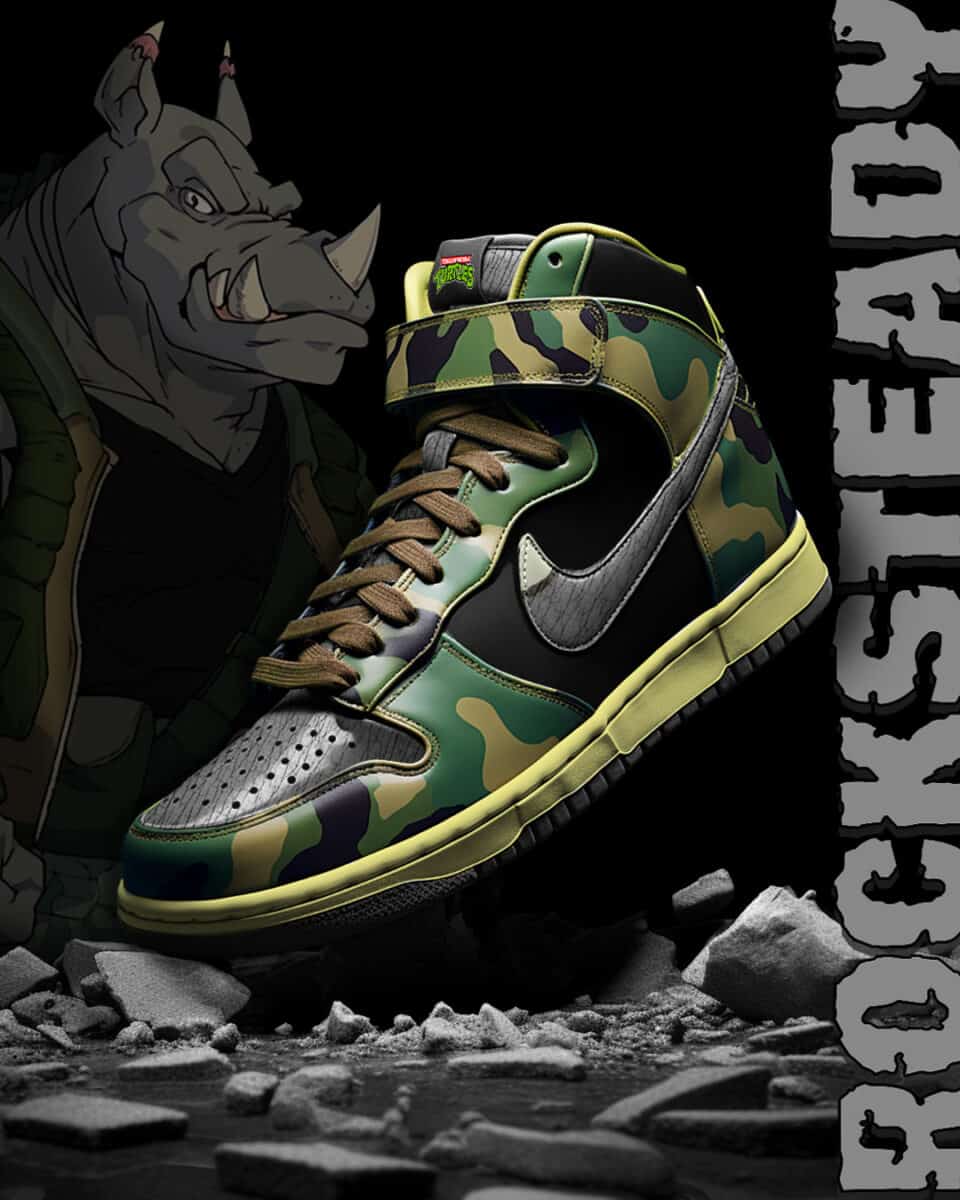 Of course, no TMNT villain series would be complete without the rambunctious duo of Rocksteady and Bebop. The Rocksteady-inspired concept displays an impressive grey print resembling rhino skin on the toe box, tongue and Nike Swoosh, coupled with a camo pattern to match his look.
Our favourites. Available now at Nike.com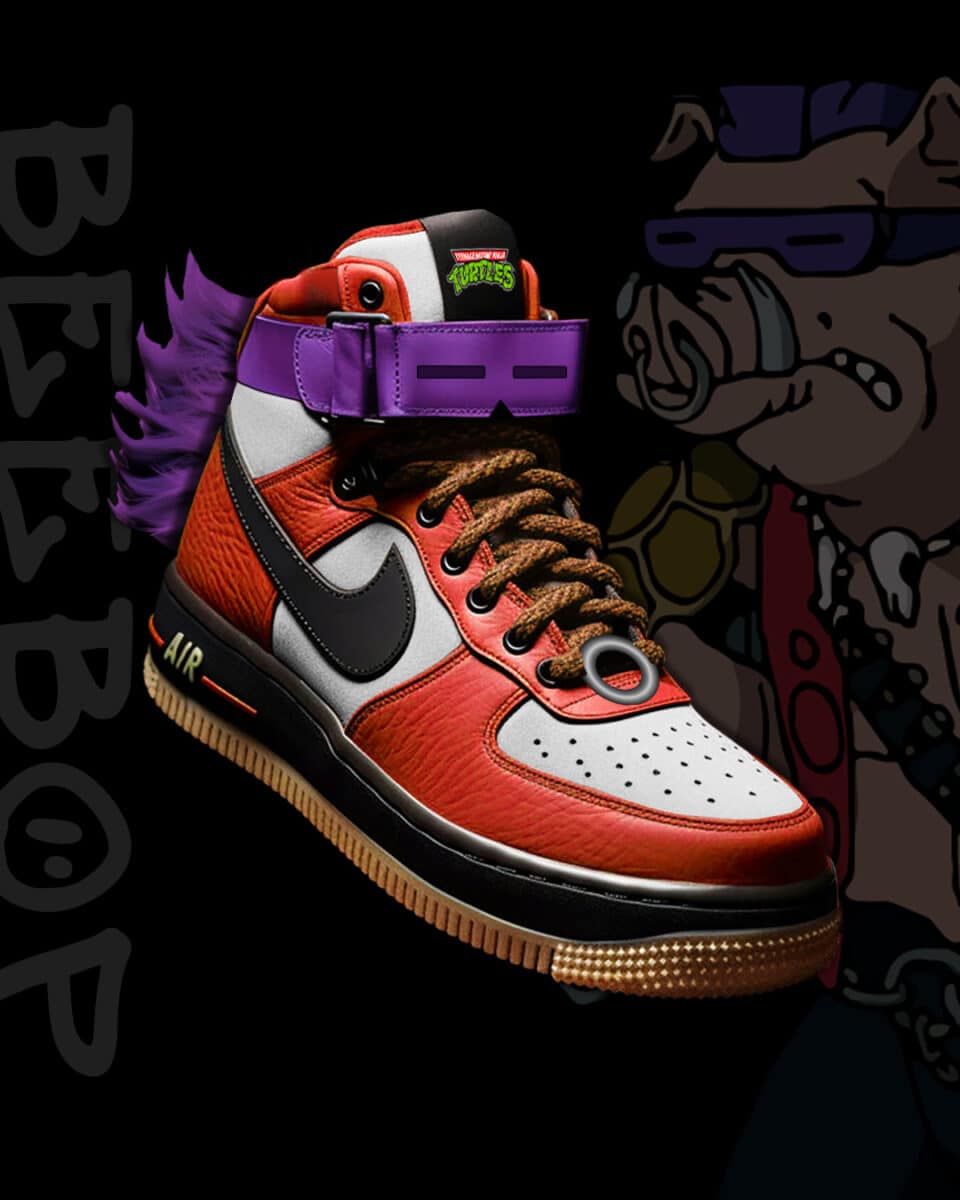 Bepop, on the other hand, has a classic red and white style similar to the sneaks he regularly wears. The midsole and swoosh are covered in a black hue akin to his trousers, while his signature purple hair and glasses mark their presence on the heel and ankle strap, respectively.
Tying together all the shoe designs in an endearing knot is a TMNT logo on the tongue. This iconic emblem adds a touch of nostalgia and instantly connects fans to their beloved characters. Without a doubt, Marty from @drksidegraphics has done an incredible job reimagining these formidable TMNT villains into incredible sneaker concepts.
RELATED: These Saw X Nike Air Jordan 3 Sneakers Are Perfect For Halloween
Excitingly, this bold collection has attracted the attention of the creative maestro, Thomas Bulman, from @bull_airs. So, there is a great chance we might see this TMNT Villians x Nike sneaker collection come to life. If this does happen, they can certainly put my name down for a pair of Shredder and Bebop kicks.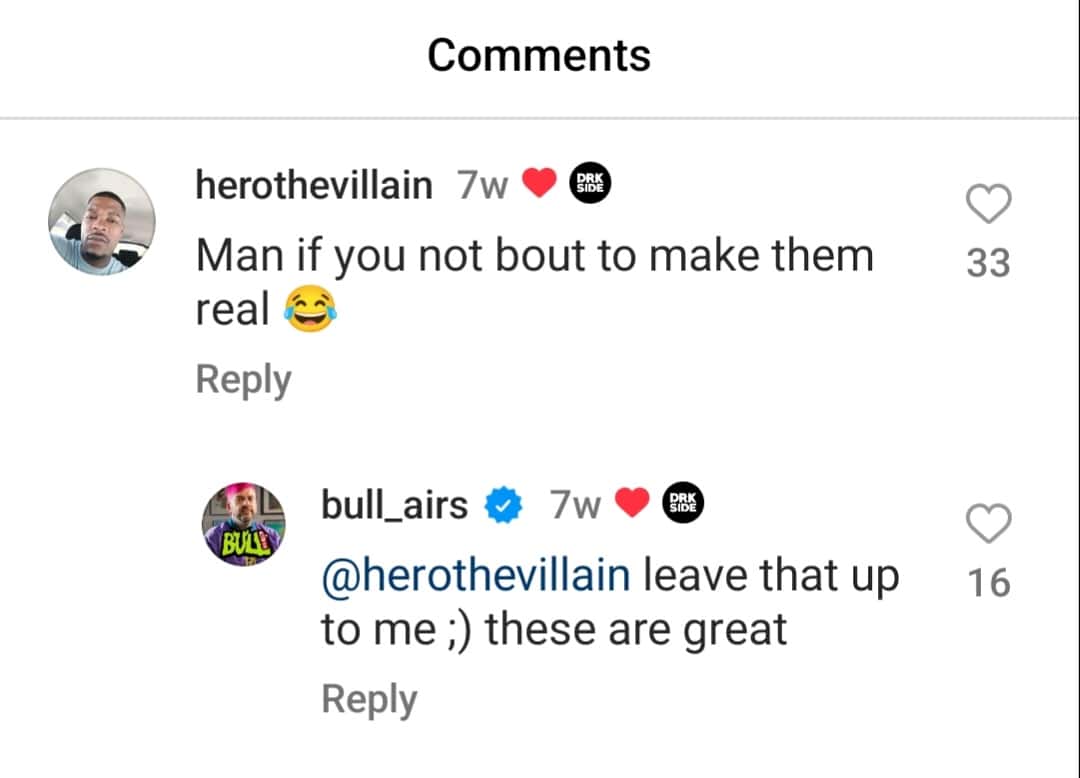 Be sure to stay tuned to find out if these stylish kicks become a reality. However, in the meantime, you can follow us to discover more fantastic sneaker customs and concepts like these.
Which TMNT villain is your favourite, and would you rock a pair of custom TMNT Villians x Nike sneakers inspired by them?