When the opportunity knocks to design a sneaker inspired by one of the world's most infamous villains or anti-heroes, it's a moment that calls for a creative tour de force. Regrettably, not everyone can step up and deliver a concept that truly encapsulates the character's spirit. A case in point is the impending release of the "Venom" adidas Impact FLX II.
RELATED: Marvel's Spider-Man 2 x adidas Ultra 4D Sneakers Get Venomized
Adidas secured a magnificent chance to materialise the villainous symbiote in their exciting sneaker collaboration with Marvel and Insomniac Games, marking the release of the eagerly awaited Playstation 5 game "Spider-man 2. Unfortunately, the adidas Impact FLX II design disappointingly underplays Venom's sinister presence.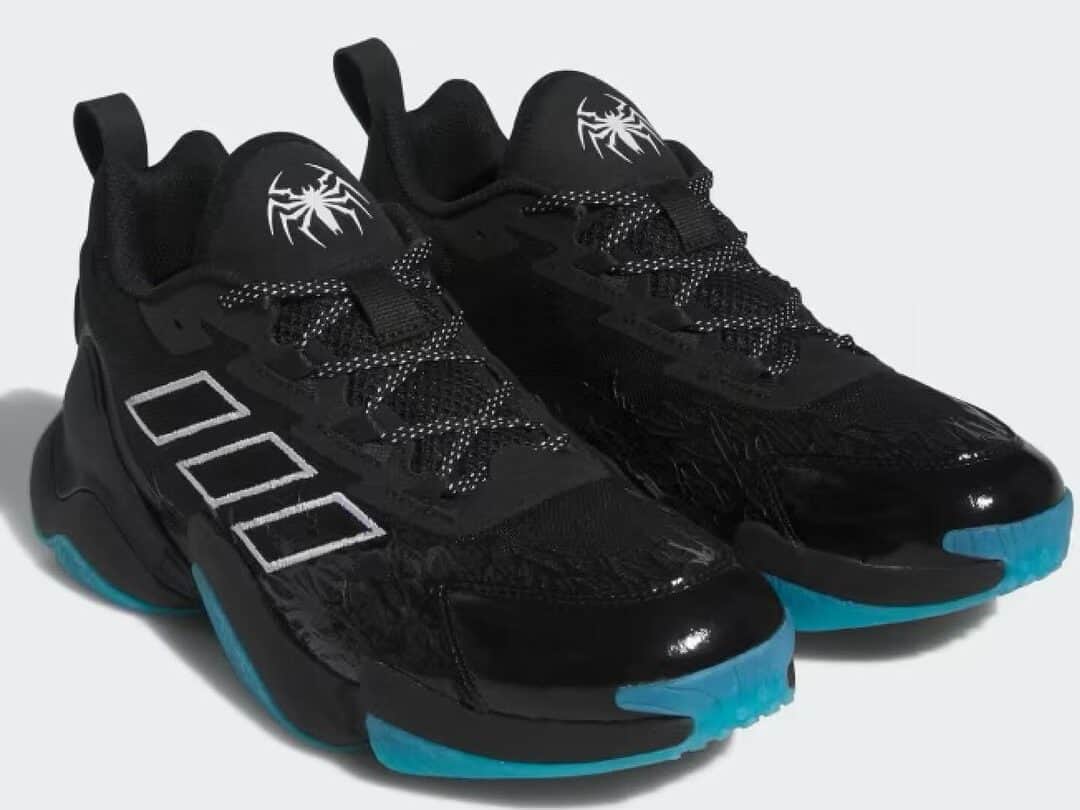 Venom's hallmark black-and-white palette is accurately mirrored in the sneaker's design. An all-black upper is accentuated with white highlights shining through the adidas logo and Venom's signature spider symbol imprinted on the tongue. Sinister tendrils creep eerily from the toe box to the shoe's centre. However, let's be brutally honest: the design lacks imaginative flair. The unsettling inclusion of a translucent blue outsole renders it even more jarring. The blue could potentially symbolise remnants of Spidey's suit before Venom's complete takeover, but the direction of the creeping tendrils seemingly contradicts this idea. Adding the white spider symbol and Marvel branding to the insole, the stylish black and white laces and sleek black patent leather don't seem to add much flair to the design's overall feel. Don't get me wrong. The shoe isn't an eyesore – far from it. However, it lacks that 'wow' factor, leaving it rather forgettable amidst the stellar collection it belongs to. 
RELATED: Marvel's Spider-Man 2 Promises to Soar Past All Other PlayStation 5 Games
For those unfamiliar with the rest of the collection, it flaunts a captivating array of Ultra 4D and Ultraboost J sneakers and even a slick Adizero 12.0 football cleat to complete the medley. The shoes brilliantly embody the rich red, blue, black and white tones that define Spider-man and his nemesis. Spider-man is elegantly captured through the red and blue hues and his iconic logo, while Venom's chilling aura is emphasised through dark tendrils that escalate from the sole onto the shoe's upper. This striking detail symbolically captures the pivotal moment when the Venom symbiote overruns Peter Parker's Advanced Suit. With adidas clearly pouring their soul into this collection's design, you can't help but wonder – where did everything with the adidas Impact FLX II go wrong? Perhaps our lack of interest in this pair stems from the fact that we've seen a more imaginative Venom design from the brand before namely the adidas D.O.N Issue 3 x Marvel Venom.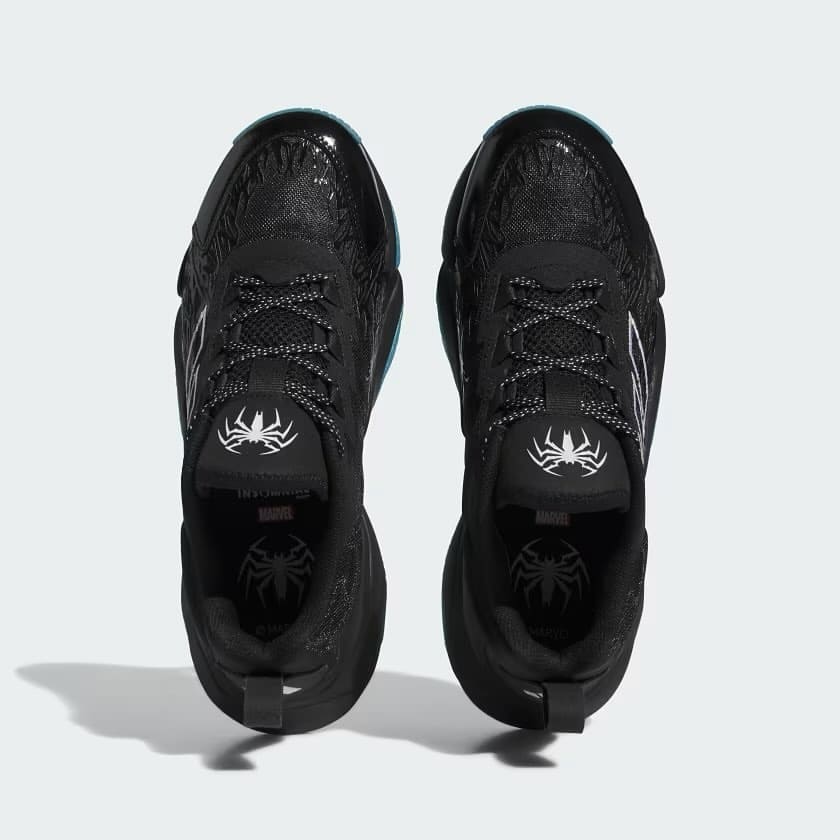 However, let's not completely write off the "Venom" adidas Impact FLX II; it's not a disastrous sneaker. But when representing a symbol as legendary as Venom, we just naturally crave more. For those who feel that adidas has pulled through on the design, the "Venom" adidas Impact FLX II pair will be available for early access on Tuesday, October 17th, at 7:01 AM at a retail price of $120 USD via adidas.com. Unfortunately, early access is only for adiClub members. So, if you are still interested in grabbing a pair, make sure to sign up.
Our favourites. Available now at Nike.com
RELATED: The Hello Kitty x adidas Samba 2.0 Is The Sneaker Of Our Dreams
However, if you are more inclined towards the Spider-Man 2 x adidas sneakers, keep your eyes peeled for their release on October 20th. Selling at $220 USD in men's sizes, they will be available via adidas (app, website, and physical stores) and selected retailers. And yes, you lucky adiClub members will again get priority access to the Ultra 4D Advanced sneakers. Stay tuned for further updates on future sneaker drops and reviews.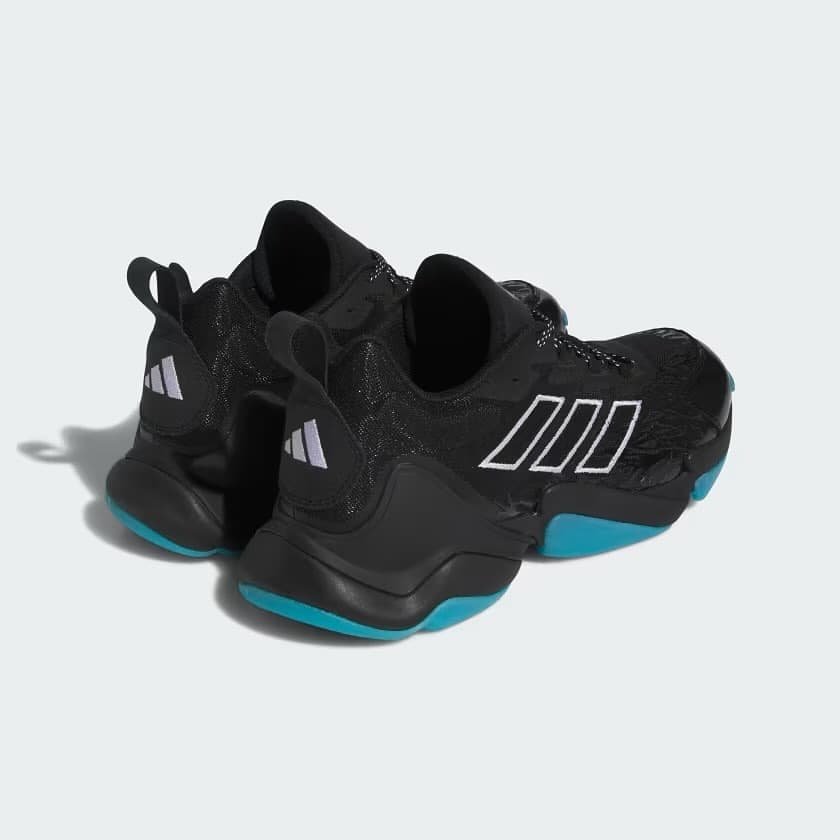 So, how do you rate the "Venom" adidas Impact FLX II ?
Source: @vigilantespider