Nike has been working with the brand RTFKT since acquiring it in December of 2021. While they mostly design for the digital sphere. It's rare to see their work outside of Web3 and Nike's digital sneaker NFT collection platform, but it does happen now and again. Nike and RTFKT have announced a new physical pair of sneakers, the "What The RTFKT" Mega Exclusive Air Force 1 sneakers.
RELATED: A New Era of Sneaker Drops: RTFKT's NFT Nike Air Force 1s
Just recently, Nike and RTFKT worked together to create a new range of NFT collectible sneakers that specifically focused on the Air Force 1 silhouette and brought Bruce Kilgor's design to life in the digital sphere with ten different designs.
Nike recently hosted a forging event where collectors who had bought the NFT sneakers could go and redeem their NFTs and have authentic sneakers made. Of all the collectors who went to have their sneakers forged, only 40 people had collected all ten from the collection and redeemed every single one.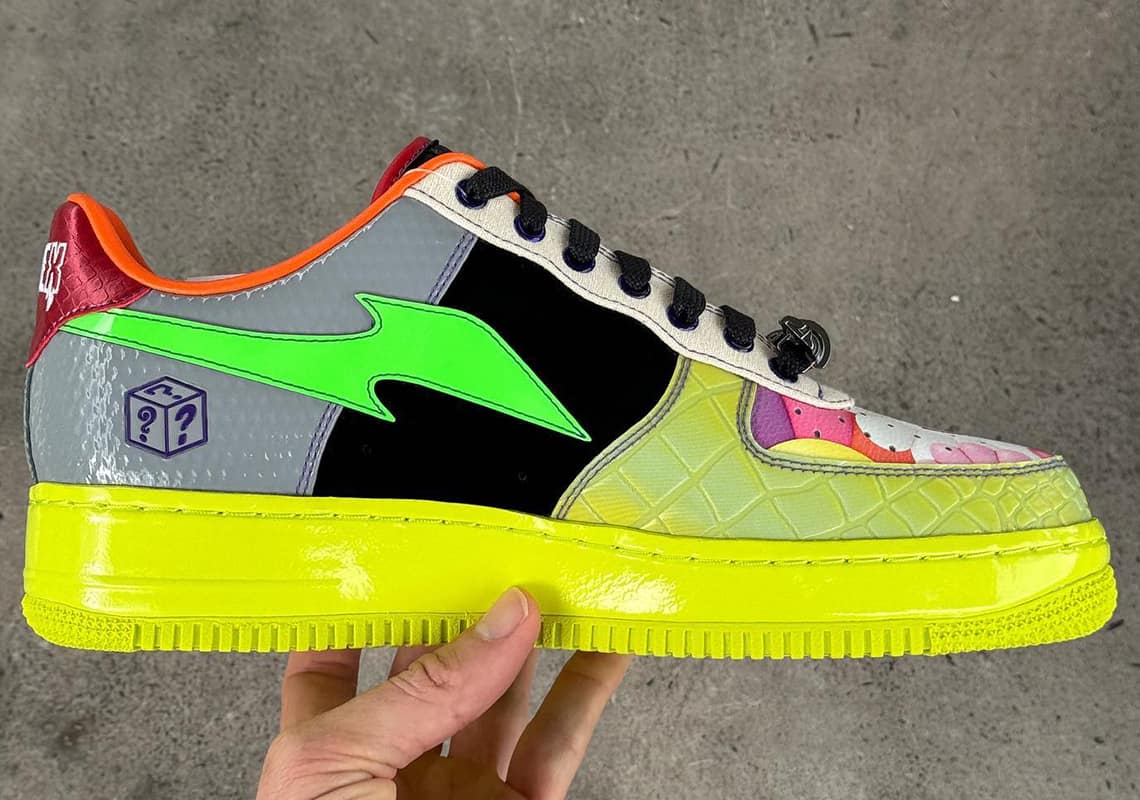 As a way of saying thank you to these 40 people for their dedication to RTFKT's design and Nike, the two brands decided to come together again. Still, this time, it is to amalgamate each of the ten styles into a single pair of sneakers, dubbed the "What The RTFKT" colourway. As a thank you, these sneakers are being gifted to the 40 individuals who were able to redeem the whole collection, completing it with an eleventh and final pair.
RELATED: The Takashi Murakami x Nike Collaboration Is About To Go Live
"An amalgamation" is really the only way to describe these bright and brilliant sneakers, as they combine elements of each and every pair of sneakers from the original sneaker, from smiling daisies or pastel eyeballs on toe boxes, red scaley patent leather on a heel tab, black versus white laces, different colour tongue labels, every single element is an homage to the original collection.
Our favourites. Available now at Nike.com
The only thing that is the same between the sneakers is the bright patent leather midsole and outsole and the muted yellow crocodile/snakeskin patent leather that makes up the mudguard, tip and moving towards the quarter.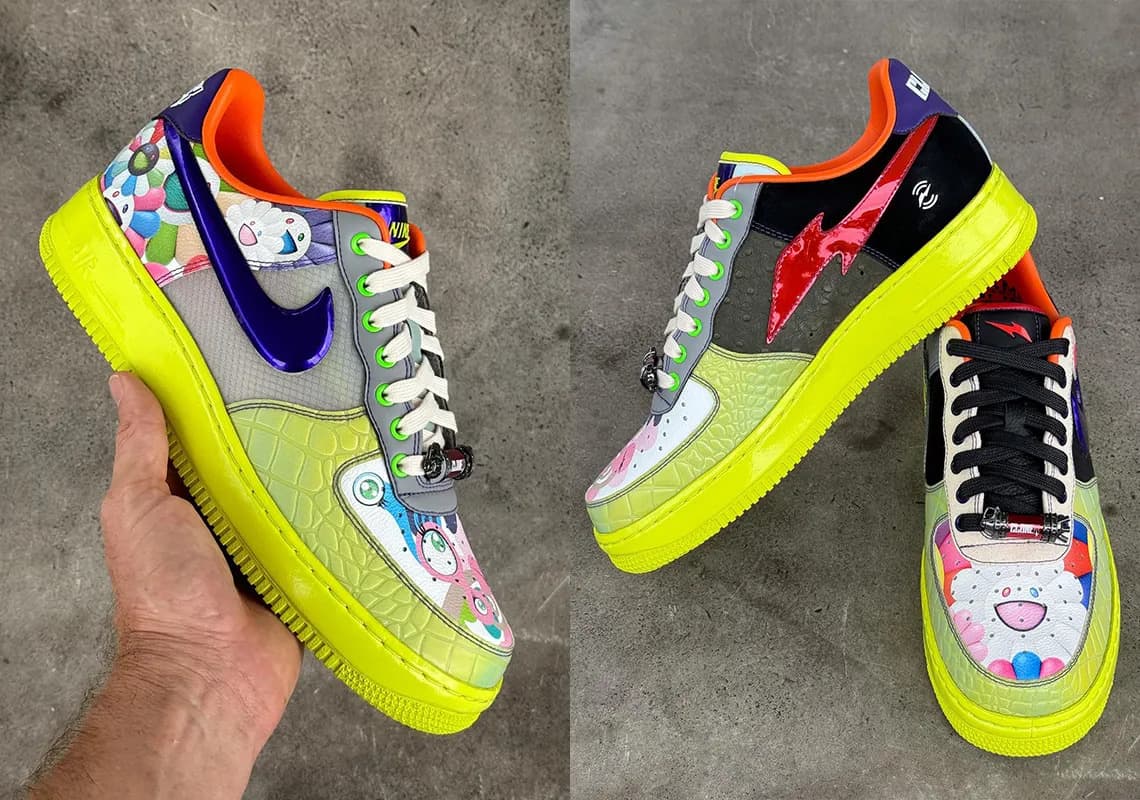 The lateral sides of each sneaker feature a different coloured Nike Swoosh. In contrast, the medial side Swoosh has been replaced with different colour lightning bolts, with different colours and textures throughout the sneakers. With all the different elements, it's a wonder that Nike and RTFKT managed to make them work, but they sure did.
RELATED: Lakers Fans Will Love The Nike "Be True To Her School" Air Force 1 Low "Purple/Gold" Sneakers
Unfortunately, because these sneakers are being made specifically for the 40 people who redeemed every pair from the original RTFKT Air Jordan 1 collection, you will never see these sneakers available for purchase by the public unless one of those collectors is auctioning it. Until one of them decides to put their mega-exclusive sneakers on auction, we will have to settle for drooling over the images rather than drooling over the actual sneakers.
What do you think about Nike and RTFKT working together to make an amalgam mega-exclusive pair of Air Force 1 sneakers?
Source: Sneaker News