The year 2023 has been a dynamic year for Jordan Brand, unleashing a rainbow of captivating colourways specifically catered to the youth market. With everything from the chilled vibes of the Jordan 3 "Hide 'n Sneak" to the unmissable Jordan 4 "Cacao Wow," the brand has truly understood and embraced the young generation's taste for fashion. The big question now, though, is whether these hot properties, which are currently exclusive to kids, will be upscaled to adult shoe sizes. We're keeping our eyes peeled for one in particular: the Air Jordan 13 "Purple Venom", famed for its striking balance of deep purple and bold black tones.   
RELATED: Air Jordan 1 Mid "Joker & Harley Quinn" Suicide Squad Sneakers
Our first encounter with this arresting colourway was via Instagram when the renowned sneaker account @ZSneakerheadz provided a tantalising first look. Since then, the buzz has been growing, and we can't help but wonder: will this vibrant design be made available for adult wear? We know that the Jordan Brand is open to releasing sought-after colourways in a full range of sizes. In fact, there are plenty of popular colourways available in full family sizing. So, our hopes are high for an expanded release of the bold colourway. But let's not get ahead of ourselves. Why don't we delve deeper into the design of the Air Jordan 13 "Purple Venom.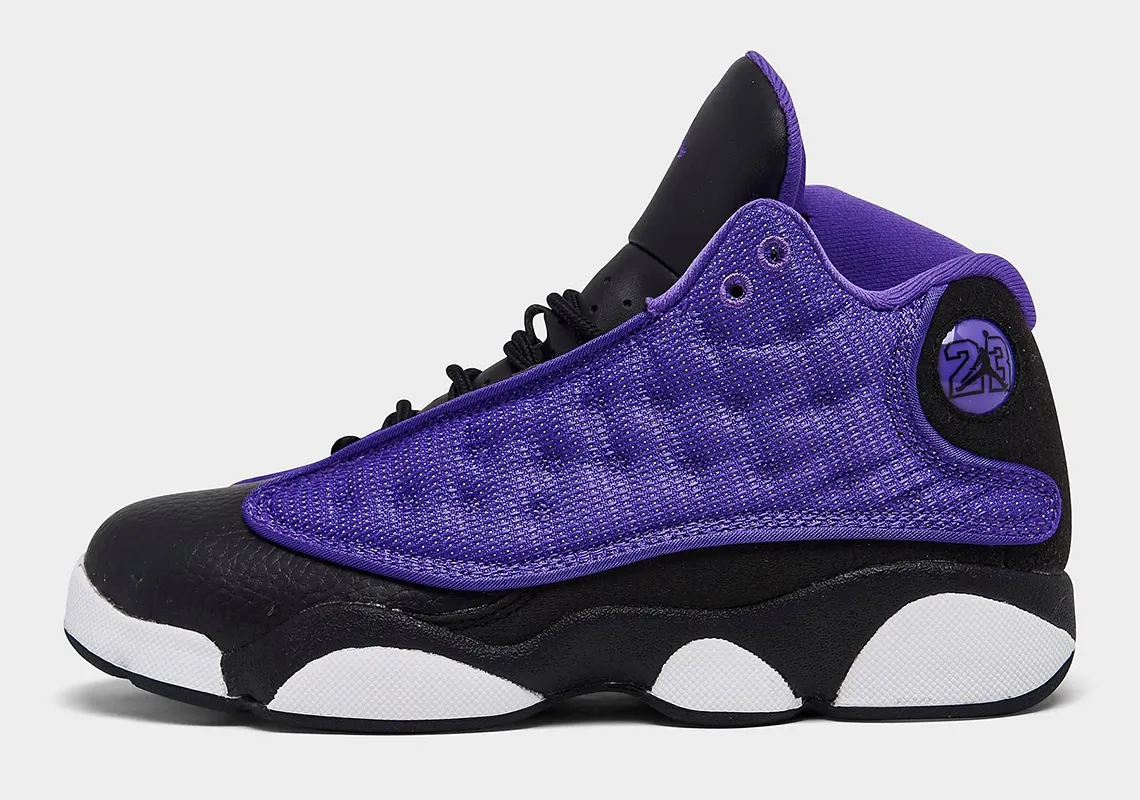 A harmonious balance of "Purple Venom", "Black", and "White" makes up the core colour scheme for this striking sneaker. The Jordan Brand dresses the sneaker's upper predominantly in black tumbled leather, accentuated with further black touches on the suede mudguards, heels, laces, and midsole.
RELATED: Level Up With The Air Jordan 1 Mid "Tron" Sneaker
The addition of purple interspersed throughout the ballistic mesh overlays brings a bold pop to the eye-catching design. Other purple touches like the Jumpman logo on the tongues and the classy '23' in the iconic AJ13′ Cat's Eye' feature are equally noteworthy. Finally, a clean, white midsole completes the look, offering a sharp finish to the aesthetics.
But don't be fooled by its stunning looks; the Air Jordan 13 "Purple Venom" is not just a pretty face. This model combines comfort with function, boasting excellent cushioning and a herringbone outsole pattern for first-rate support and grip, making it an optimum choice for both sport and casual wear.   
Our favourites. Available now at Nike.com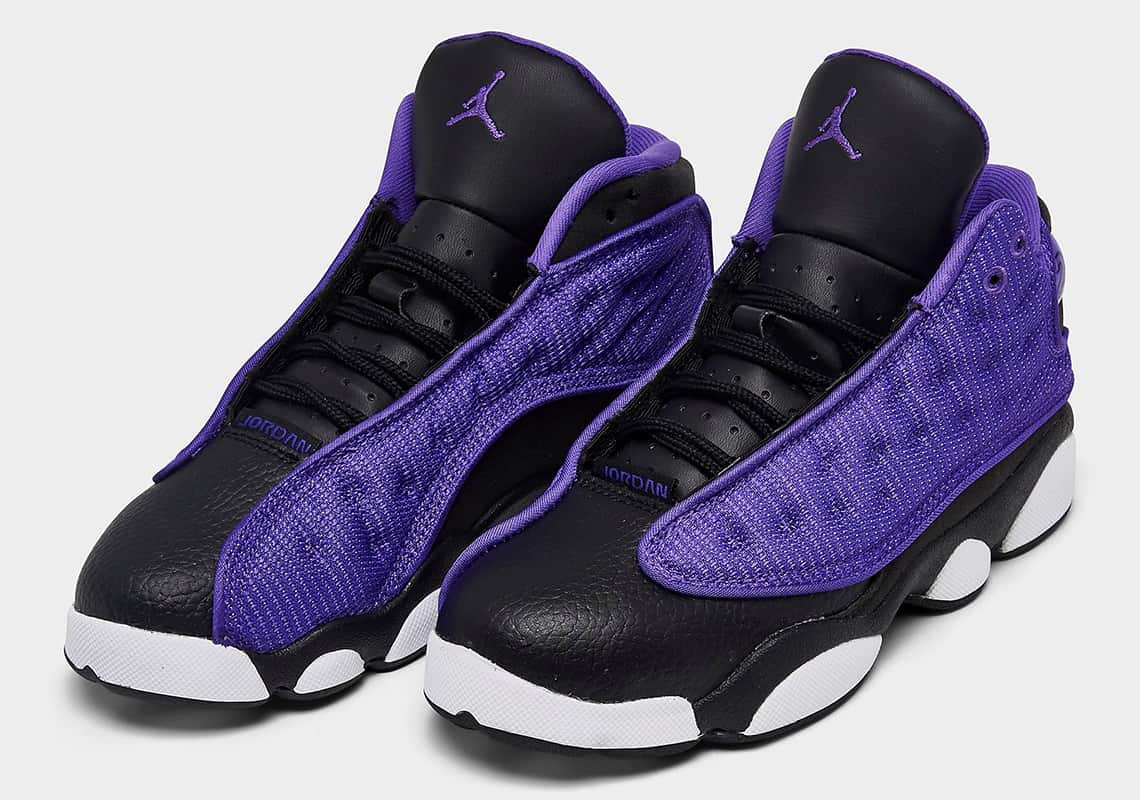 RELATED: Will The Jordan 4 "Cacao Wow" Be Available For Adults?
For those interested in grabbing a pair, the Air Jordan 13 GS "Purple Venom" will debut exclusively in kids' sizes on October 2nd, with a retail price of $160 USD. What this means is that if you've got smaller-sized feet, you might just have the opportunity to bask in the glory of these dazzling kicks. However, we're still keeping our fingers crossed for an adult-sized release for everyone else.
Optimistically, we believe that enough interest from the sneaker community can convince Nike to grace us with adult-sized editions of the Air Jordan 13 "Purple Venom" as well. However, until then, be sure to follow us for more sneaker drops and reviews.
RELATED: Everyone Is Going Crazy For These Sneakers – Even Michael Jordan!
But what do you think? Are you pining for the Air Jordan 13 "Purple Venom" to be made available in adult sizes? Let us know!
Source: @zsneakerheadz, @jordansdaily