With countless styles and designs available, it can be hard to narrow down the best Jordan sneakers for men. However, we have made it easy for you by narrowing down the best of the best in the iconic Jordan range.
RELATED: The A Ma Maniére x Air Jordan 12 has Finally Hit Stores!
Nike's Air Jordan brand has been a staple in the world of streetwear and fashion for decades – ever since Hall of Fame former basketball player Michael Jordan first stepped onto the court in the red, white and black sneakers. With Jordan's sleek design, premium materials, and the sneaker's unmatched comfort, they are a favourite among enthusiasts and casual wearers.
In this article, we will take a closer look at the 10 best Jordan sneakers for men — based on their popularity, design, and overall quality. Whether you're a longtime fan or just getting started, this guide will help you find the perfect pair of Jordans to add to your growing sneaker collection.
RELATED: Jordan Tatum 1: Nike Reveals Jayson Tatum's First Sneakers
1. Air Jordan 1 Retro High OG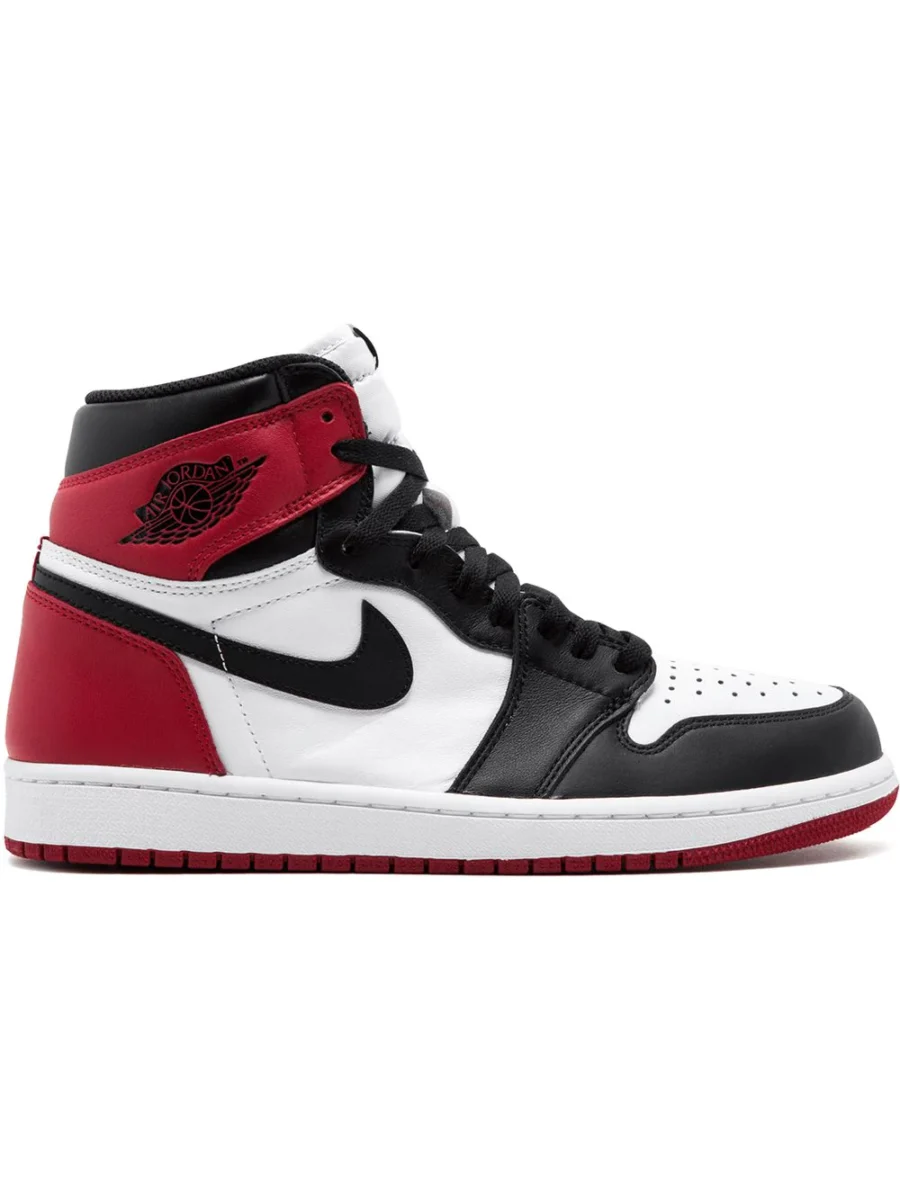 Originally released in 1985, the Air Jordan 1 Retro High OG is a true sneaker classic that has stood the test of time. Nearly 40 years later, it remains on the market (still selling out within seconds), making it one of the most iconic sneakers of all time. Featuring a high-cut silhouette, premium leather construction, and the signature Nike Swoosh, the Air Jordan 1 Retro High OG is a must-have for any true sneakerhead. And if you're just getting started, this would be a great first pair to cop. Plus, the Jordan 1 comes in a wide variety of different of colourways and materials, making it easy to find a pair that's the right fit for you.
2. Air Jordan 4 Retro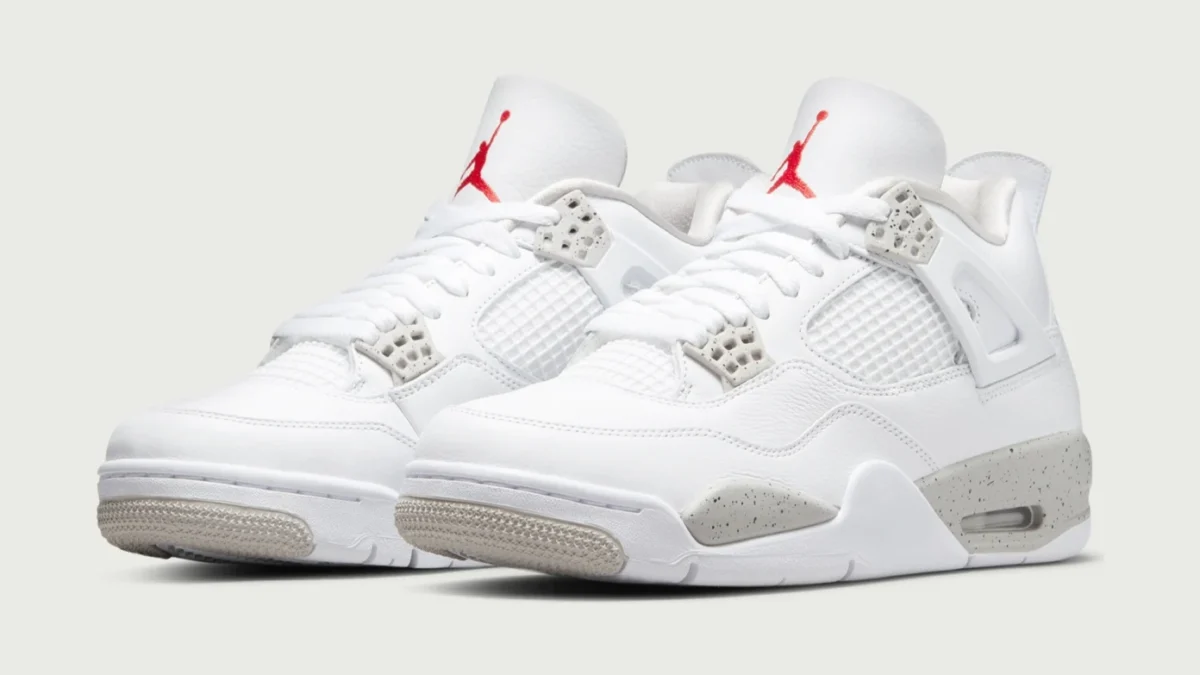 Tinker Hatfield's Air Jordan 4 Retro, which arrived on the court in 1989 (in White Cement), is another retro sneaker that has been popular since its debut. These jays made their big-screen debut when they featured in Spike Lee's 1989 film, Do the Right Thing. This instantaneously catapulted the Jordan Brand into the spotlight and put it on the map as a global powerhouse in both sports and entertainment.
Our favourites. Available now at Nike.com
Again, with its unique shape and comfortable fit, the Air Jordan 4 has become a favourite among sneakerheads across the globe. This OG sneaker features a mid-cut silhouette, mesh and leather upper, and the classic "Flight" logo on the tongue.
3. Air Jordan 11 Retro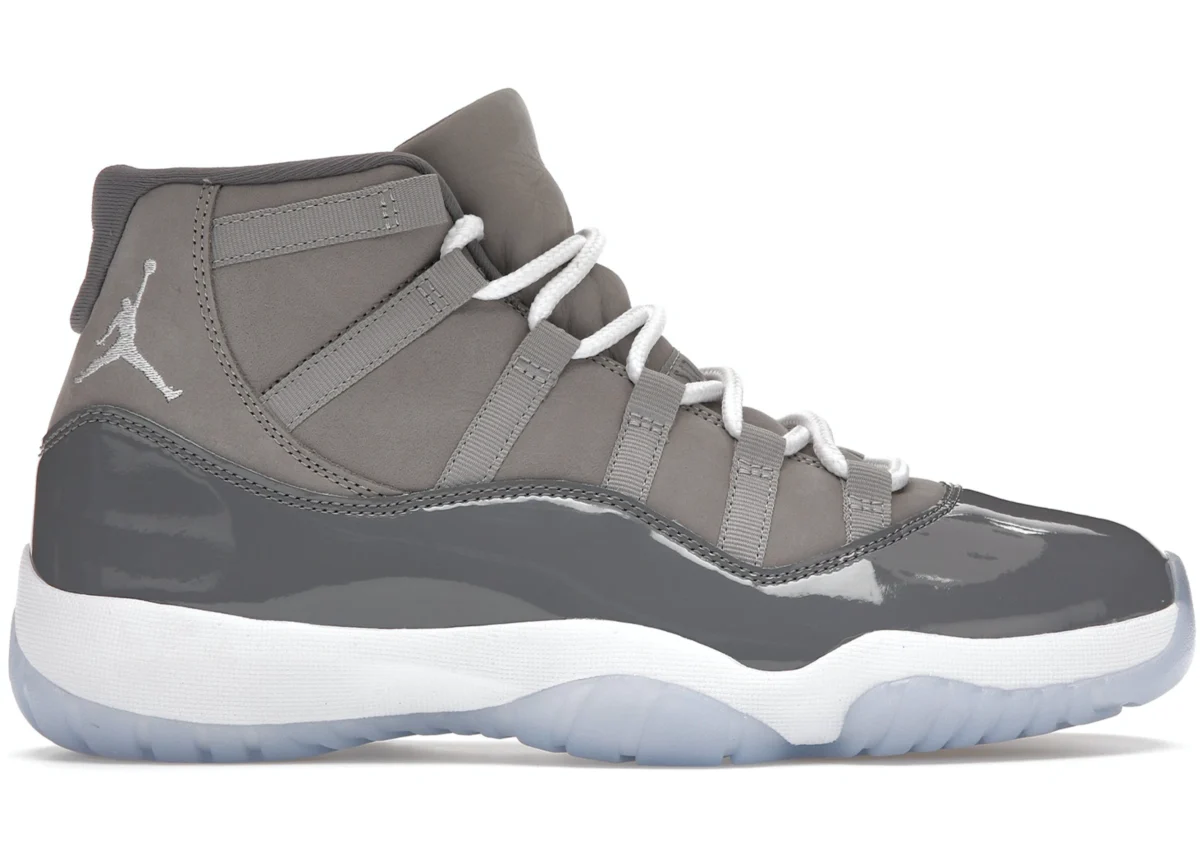 1995's Nike Air Jordan 11 Retro is one of the most popular Jordans of all time. Released in the year that Michael Jordan decided to quit baseball and return to basketball, the sneaker features a low-cut silhouette, a patent leather upper, and the signature Jumpman logo on the heel. To this day, sneakerheads across the globe continue to queue in long lines in order to get their hands on the classic retro kicks.
RELATED: 7 Awesome New Nike Sneaker Releases In Early 2023
4. Air Jordan 6 Retro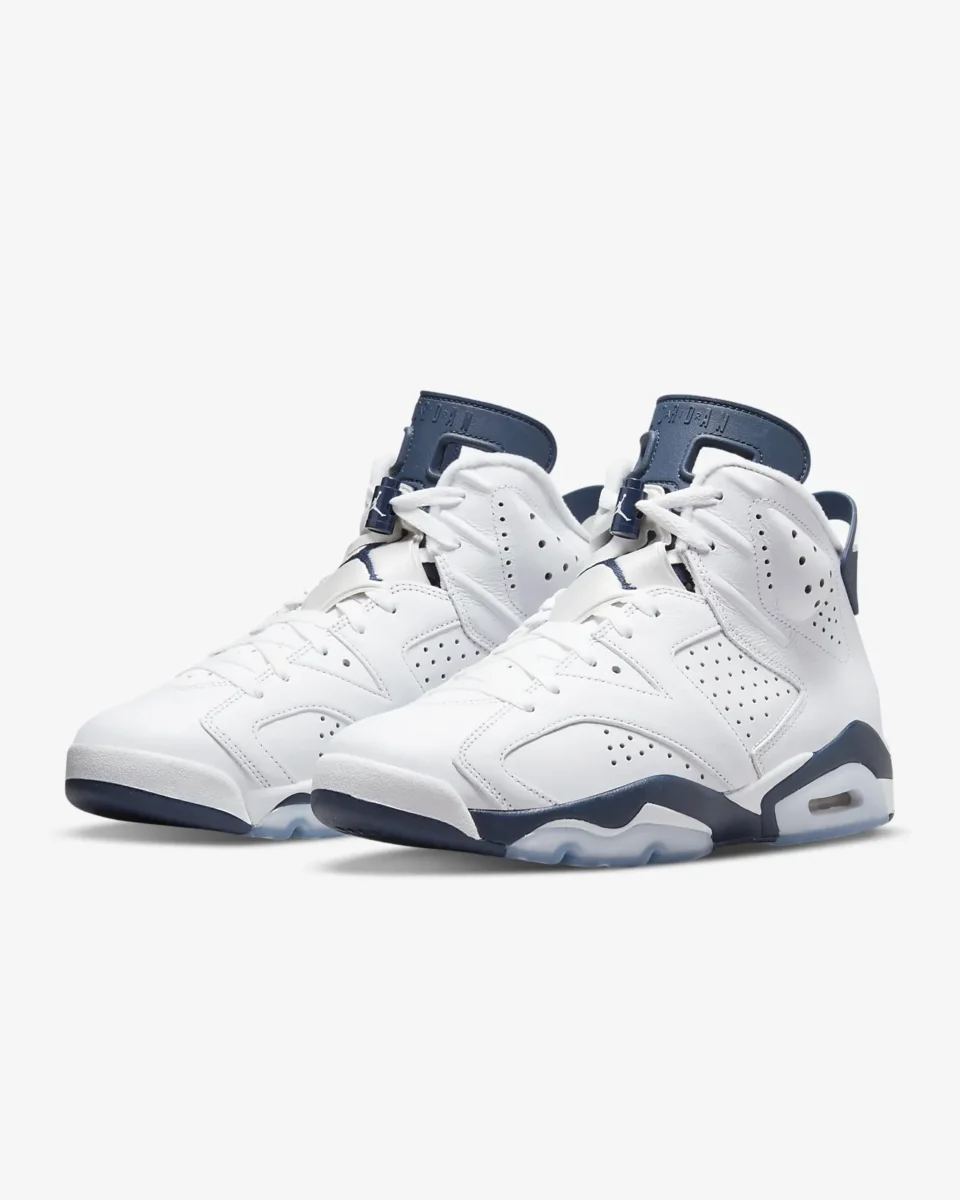 First released in 1991, the Air Jordan 6 Retro, like the previous releases before it, features a high-cut silhouette, leather upper, and the iconic "Jumpman" logo on the tongue. The Air Jordan 6 was a pivotal moment for the iconic shoe brand, given the changes it brought about in Michael Jordan's basketball career and public image. It was also the final Jordan sneaker released featuring Nike branding on its exterior. But aside from all that, the Air Jordan 6 is an iconic sneaker, due in part to its most famous appearance: the film Batman Returns, where Michael Keaton's bat suit was finished off with a pair of the classic shoes.
5. Air Jordan 5 Retro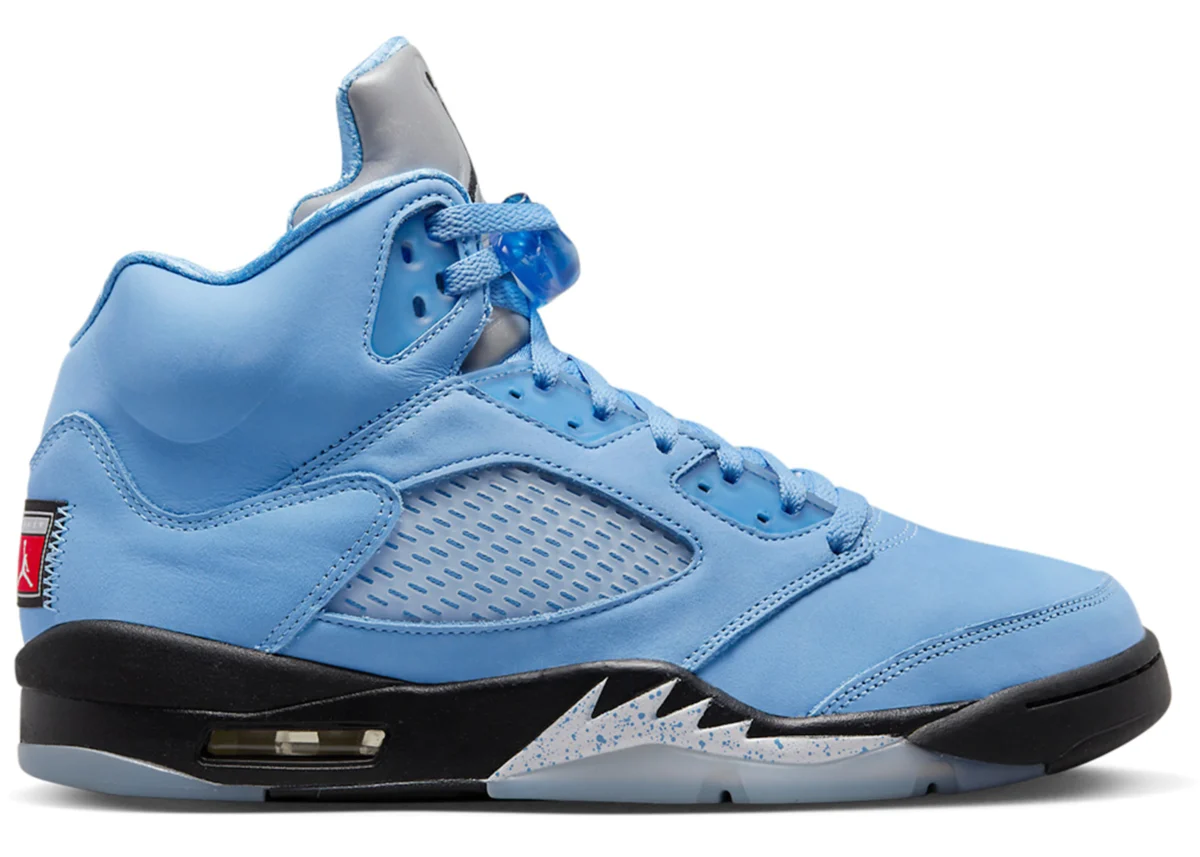 While it shares similarities to the other sneakers in the line, the legendary AJ5 stands out thanks to the iconic "shark teeth" design on the midsole. Tinker Hatfield took inspiration from an American WWII fighter plane — creating a sneaker that is known for its ferocity. All these years later, the Air Jordan 5 continues to sell like hotcakes. Grab these if manage to see a pair online or in sneaker stores.
6. Air Jordan 3 Retro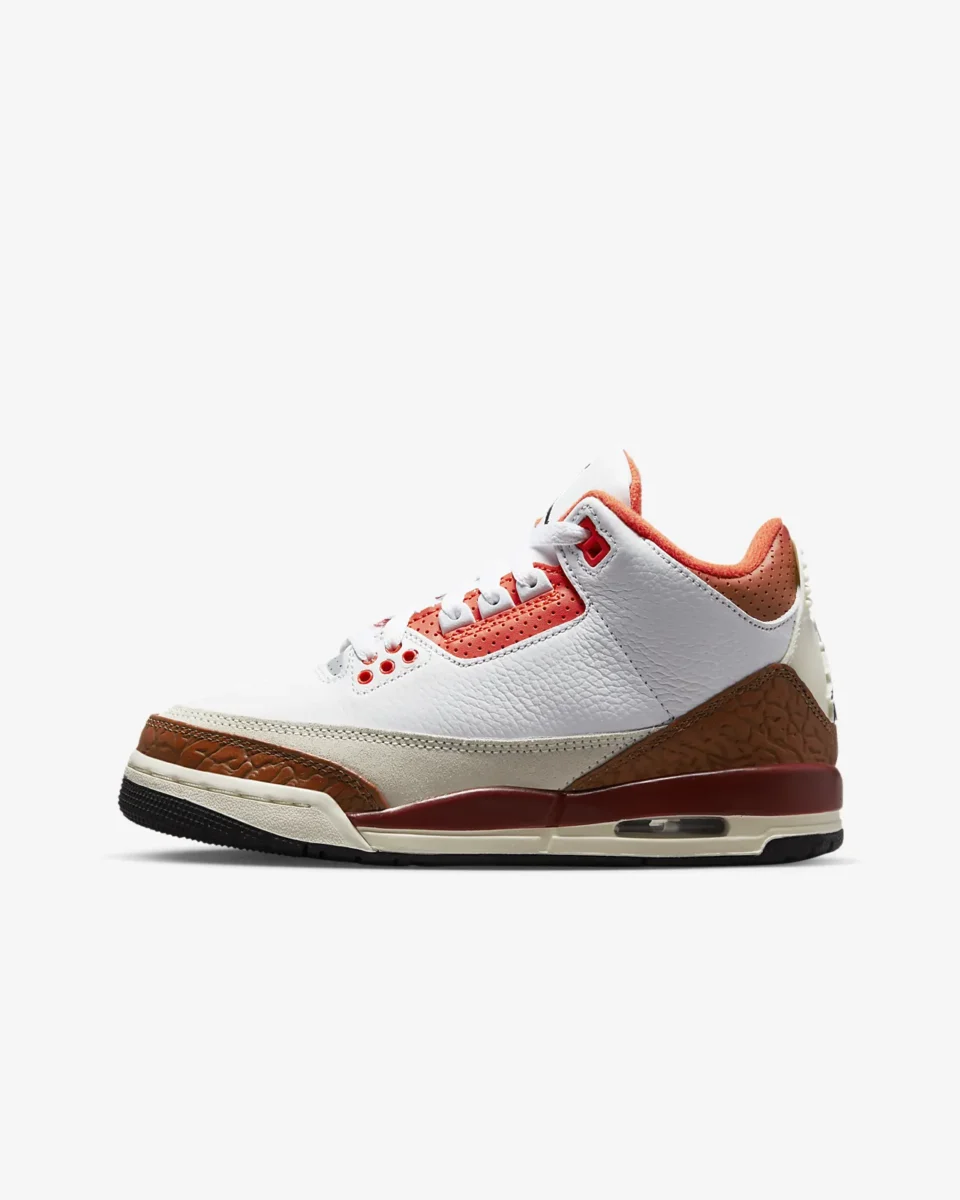 The Air Jordan 3 is a timeless classic in the signature line of Jordan Brand sneakers. Originally released in 1988, it was the very first Nike Jordan silhouette designed by the legendary Tinker Hatfield. The AJ3 also debuted the iconic "Jumpman" logo (which is shaped like Michael Jordan's jump) that would replace the "Wings" logo on all future releases. The OG 3s are instantly recognizable due to their sleek lines and colour-blocking, which makes them one of the most popular shoes to this day. Something about the Air Jordan 3 Retro makes it work with both formal and casual attire.
A wide range of Air Jordan 3's are available to purchase at GOAT.com.
RELATED: The 70 Best Air Jordan Sneaker Releases for 2023
7. Air Jordan 13 Retro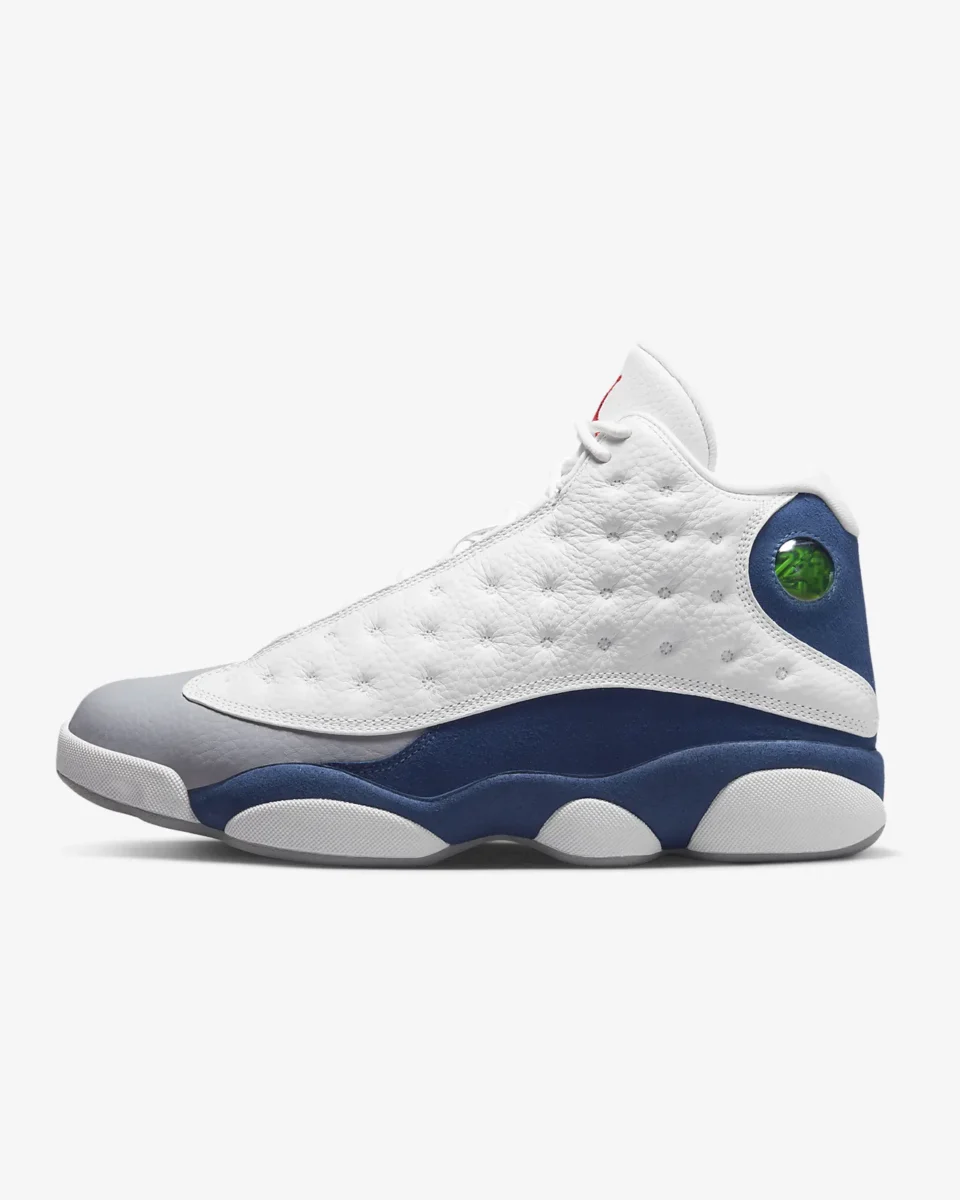 Originally released in 1997 during "The Last Dance," the Air Jordan 13 sneakers, designed to mimic the elegence and agility of a panther, first received a retro re-release in 2004 and 2005. The "Altitude Green" and "Grey Toe" pairs were particularly popular. Meanwhile, its "Flint" edition has been highly sought after since its original reissue in 2005 and subsequent releases in 2010 and 2020. The OG sneakr features a holographic jewel at the heel and outsole resembling a panther eye and paw, which pays tribute to Michael Jordan's "Black Cat" nickname.
8. Air Jordan 12 Retro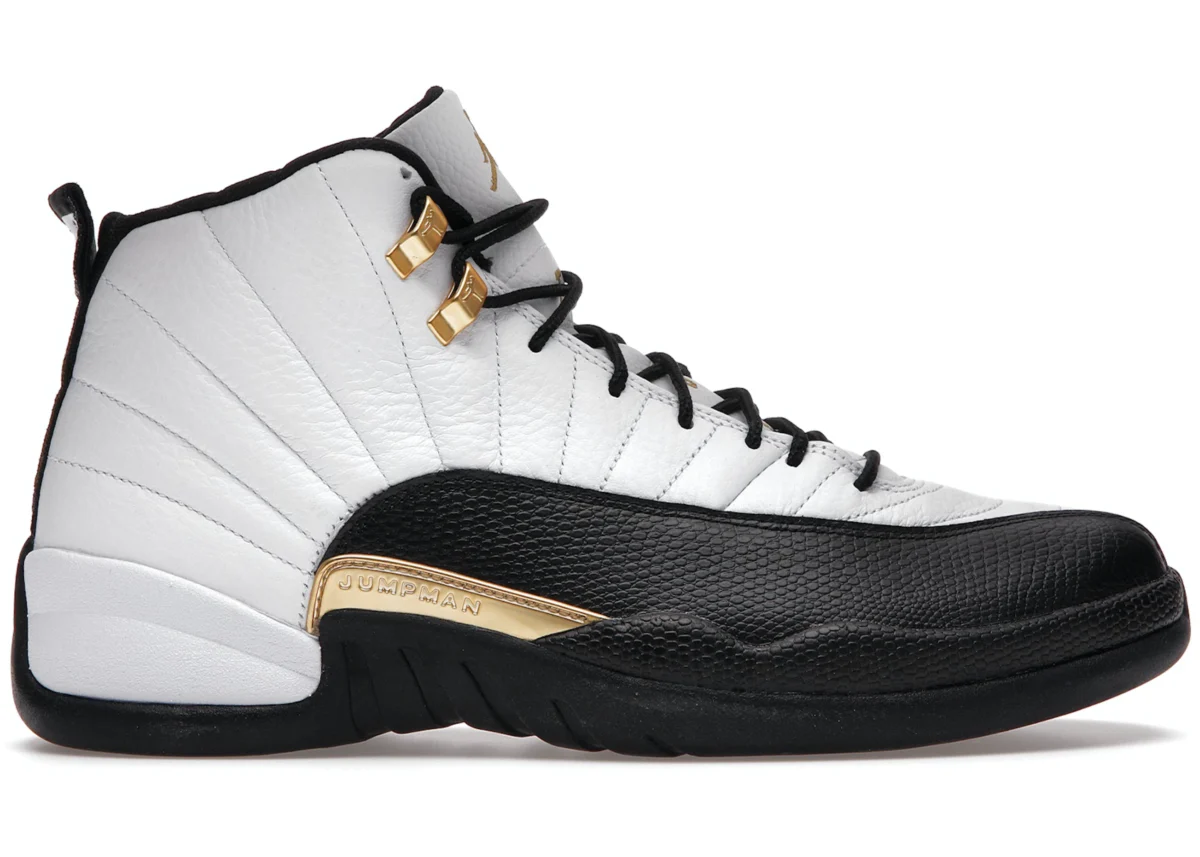 The Air Jordan 12 (XII) was designed by Tinker Hatfield in 1996-97. The sneaker was based on both the Japanese Nisshoki flag and a 19th Century ladies' dress boot. It incorporates a Zoom Air cushioning system as well as carbon fibre in its design to provide unbeatable comfort and style. These jays also feature a mid-cut silhouette supplemented by a luxe leather upper and complemented suitably by the iconic "two-three" design on the tongue. If you're looking for one of the absolute best Jordan sneakers for men, look no further.
9. Air Jordan 7 Retro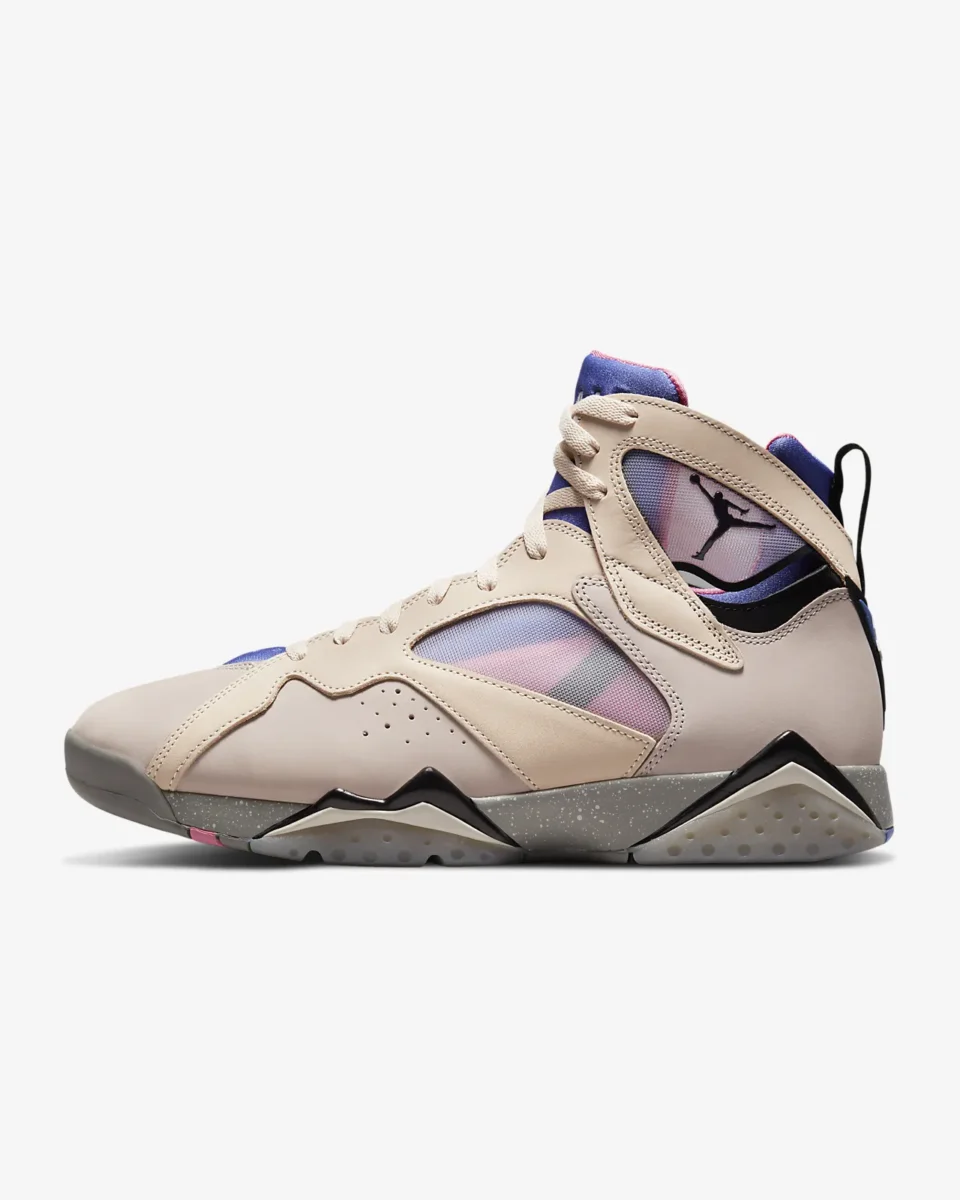 Part of the iconic sneaker collection, the Air Jordan 7 Retro has been a coveted style since its 1992 release. With a mid-cut silhouette and an upper made from leather and nubuck, these sneakers feature the iconic "Huarache" design on the heel for an extra level of unmistakable style. Not only are these shoes stylish, but they also offer unparalleled comfort in every step.
10. Air Jordan 8 Retro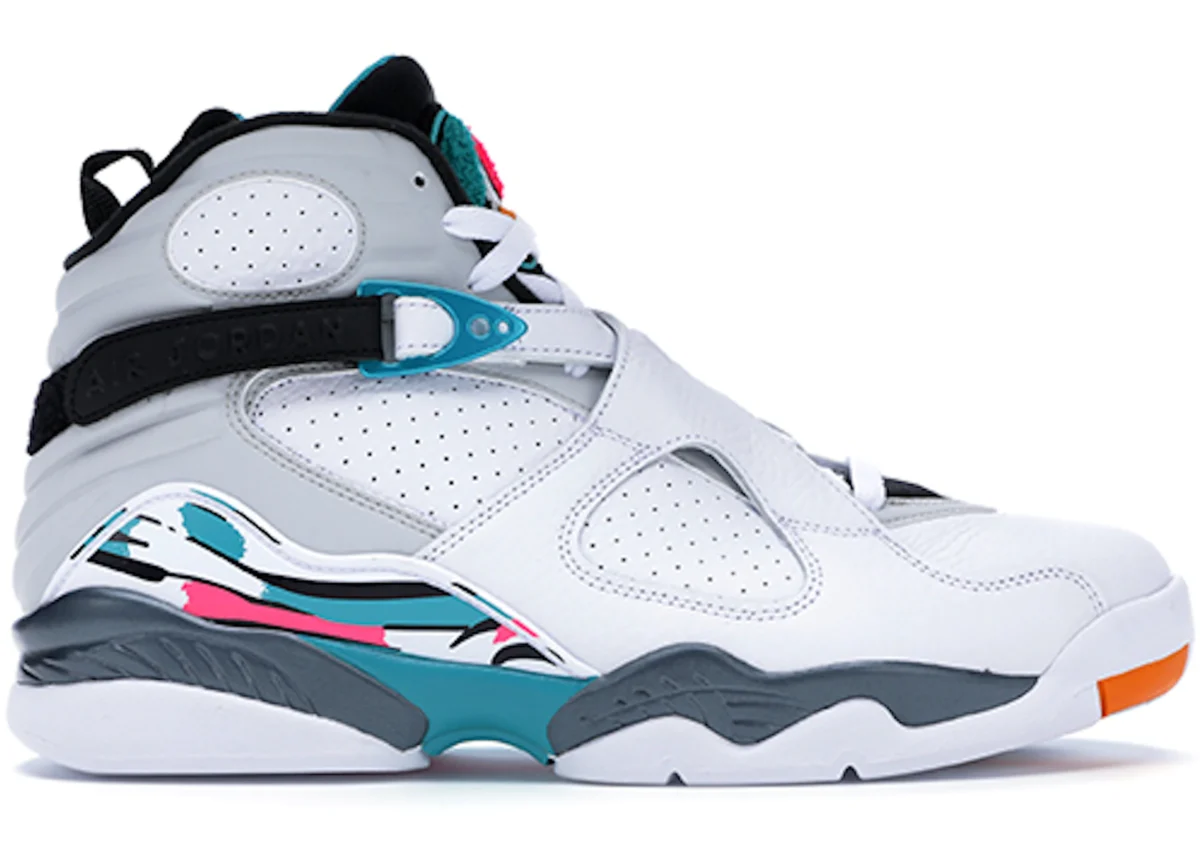 The Jordan 8, the last Jordan to be released before MJ retired from the NBA for the first time, is a classic sneaker that has earned its place as one of the best Jordan sneakers for men. Originally launched in 1993, the AJ8 sneaker, which has a distinctly '90s look, features a high-cut silhouette, leather and nubuck upper, and the infamous "cross-strap" design on the midfoot. The combination of these distinct elements makes this sneaker popular among sneaker aficionados. Originally retailing for $125, the sneaker sells for much today. The DropX™ Exclusive: Air Jordan VIII, for example, can fetch up to $1,588.
RELATED: 26 Of The Most Popular & Best Retro Jordan Sneakers Ranked
If you're a sneakerhead, then you'll know that a pair of Jordans are an essential part of any collection. From the classic AIR JORDAN 1 to the iconic AIR JORDAN 11, these are our picks for the 10 best Jordan sneakers for men. They should be at the top of your must-have list!