When you consider the ever-expanding world of sneakers, it can easily become overwhelming to find the perfect or best sneakers for men, women or children — especially since sneaker trends are always changing. With so many options available in the market today, it's important to consider factors that separate different brands and different silhouettes — such as support, durability, style, versatility, and comfort. However, stepping back and looking at all the options, you'll realise that there are amazing kicks or luxury sneakers to fit your every need — whether that's travelling in designer wardrobe, visiting the mall in jeans or playing your favourite sport. If you're on the lookout for something specific, you've come to the right place. In this carefully curated list of the best sneakers for 2023, you're bound to find a pair of soles that catches your eye.
RELATED: The Teyana Taylor x Air Jordan 1 Zoom CMFT Sneaker Finally Has Official Images
1. Nike Air Force 1 '07 Sneaker
These classic sneakers possess the remarkable ability to effortlessly transition from casual to formal settings. Since their introduction in 1982, they have retained their timeless appeal, largely due to the minimal changes made to their design. Surprisingly, even professional basketball players continue to sport them on the court, a testament to their unmatched versatility. Considered one of the best white sneakers around, AF1s are also worn by sneaker fans for just about every occasion — whether that's a casual look on the go or attending high-profile red-carpet events.
2. Adidas Stan Smith Sneakers
First introduced in 1965, the Adidas Stan Smith sneakers, which sport premium leather and luxury details, have stood the test of time, undergoing various iterations and evolving into an extensive range of options. Even though they've kept the minimalist look, every few years, The Three Stripe Company introduces a new twist to the Stan Smiths. Today, you can pick them up in just about every style and fabric — suede, cotton, etc.
"I've always thought of [the Stan Smith] like a canvas. The designers at adidas have done many different iterations — not only colors, also materials — but the silhouette stays the same and you can always recognize it from a long way away" — Stan Smith
RELATED: The 20 Best Yeezy Boost 350 v2 Sneakers of All Time
3. Puma Clyde OG Sneakers
Puma commemorates 50 years of their Clyde shoe, coinciding with the half-century mark since Walt Clyde Frazier led the New York Knicks to their last NBA championship. Consequently, these sneakers present a truly distinctive offering for 2023. They are available in many colours, including a stunning cherry red, and exude a classic retro coolness that is hard to replicate. Like the previous two pairs of sneakers on our list, this silhouette is a classic must-have for sneakerheads.
Our favourites. Available now at Nike.com
4. Nike Air Jordan 1 Mid
Recognized as the sneaker that pioneered an entire movement, the AJ1 holds an unrivalled status in the realm of basketball shoes. Each year, new colourways are released, and they are quickly snatched up. These Michael Jordan sneakers exude coolness and surprisingly offer superior arch support, defying expectations for a retro design. As far as the best sneakers for men go, these are highly recommended.
5. Adidas Forum 84 High Shoe
Finding a pair of high-top sneakers that genuinely provide support is no small feat, yet Adidas has gone above and beyond in creating the Forum 84s — a sneaker that brings back the hardwood classic to modern style. Furthermore, their price point is enticing, especially when compared to other stylish options. A diverse range of colours is available to suit various preferences.
RELATED: The 10 Most Affordable (Cheap) Jordan 1 Sneakers for Budget-Friendly Style
6. New Balance 990v6 Sneakers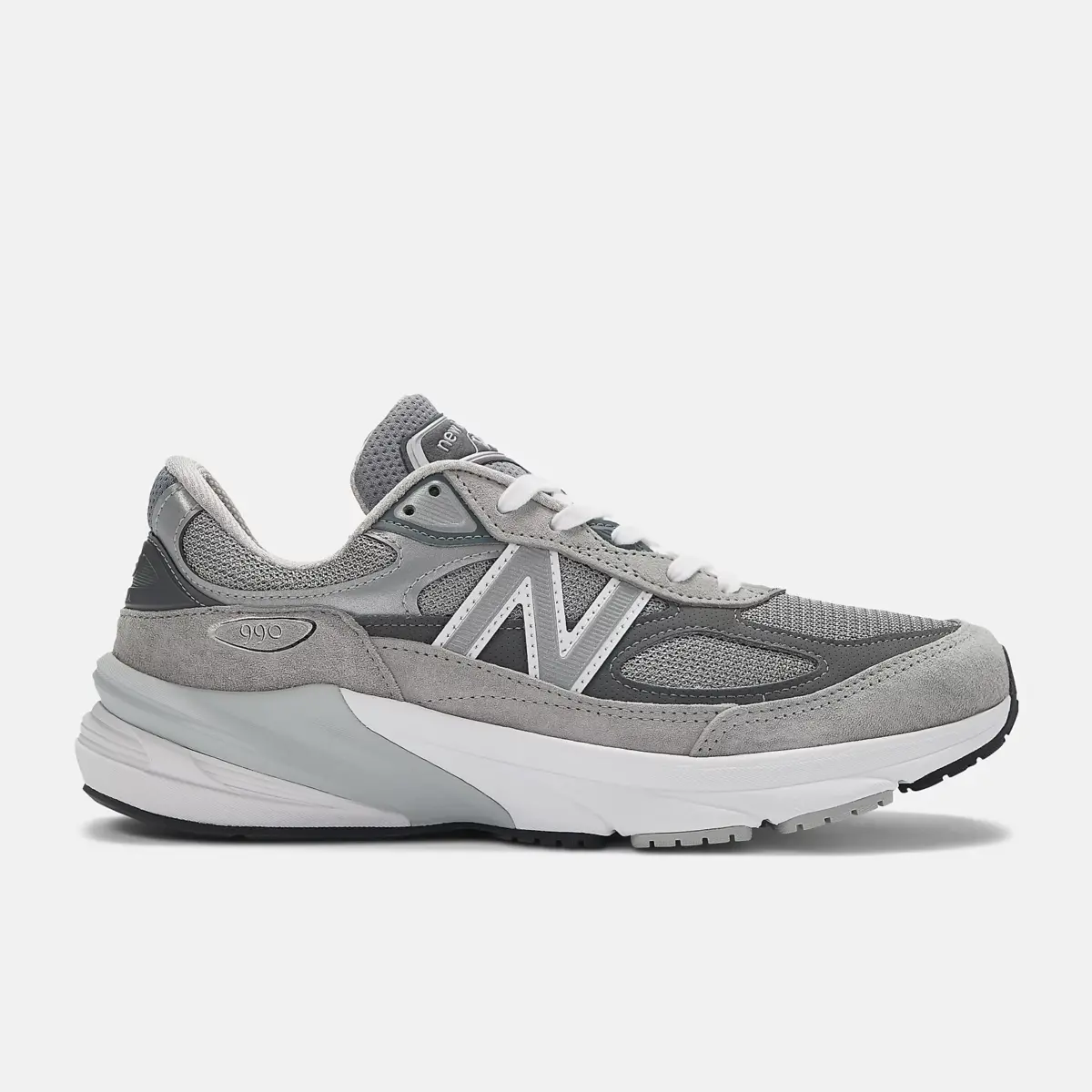 The New Balance brand has gained popularity among dads for its unmatched comfort, reliability, and versatility — and it's easy to see why. These classic sneakers have become a fashion statement, gracing the feet of creative directors and models alike. The latest iteration of the classic dad sneaker brings it back to its running roots, enhancing its adaptability. Again, if you're looking for the best sneaker for men (whether that's for your dad or son), these are a great pick.
7. Adidas Samba Classic
This iconic soccer sneaker has effortlessly stood the test of time, becoming the go-to choice for casual footwear suitable for any occasion. The extensive array of styles and colours amplifies its versatility while embodying simplicity and imagination. There is even a vegan version available.
8. Converse Unisex Chuck Taylor All Star
We can't talk about the best sneakers for men without naming the classic Chucks. It seems almost everyone has owned a pair of Converse Chuck Taylor All-Stars at some point in their lives. These sneakers have solidified their status as true icons in the world of footwear and can effortlessly be paired with any outfit. Available in both high-top and low-top variations, boasting a wide spectrum of colours, and offering customizable options, these shoes have only one drawback: their comfort level falls short of the advancements seen in shoe technology over the years. So they're not exactly marathon runner sneakers, but they serve a purpose. They are minimalist and go with just about any type of pants. And that's something.
9. Brooks Men's Ghost 15 Running Shoes
Brooks, a beloved running brand among marathon trainers, has evolved over time. The Brooks Ghost 15 sneakers are available in a wide range of colours and prove to be excellent companions for navigating urban environments while offering great value for their price. They are equally suitable for on-the-go training.
RELATED: The 25 Most Unique Nike Shoes In The World
10. Reebok Nano X2 Training Shoes
It's rare to come across weightlifting shoes that can also withstand the rigours of CrossFit. Therefore, the Reebok Nano X2 stands as a unique proposition, excelling in high-level strength and balance exercises, albeit falling short in terms of functionality as a running shoe.
11. New Balance Men's 1540v3 Sneakers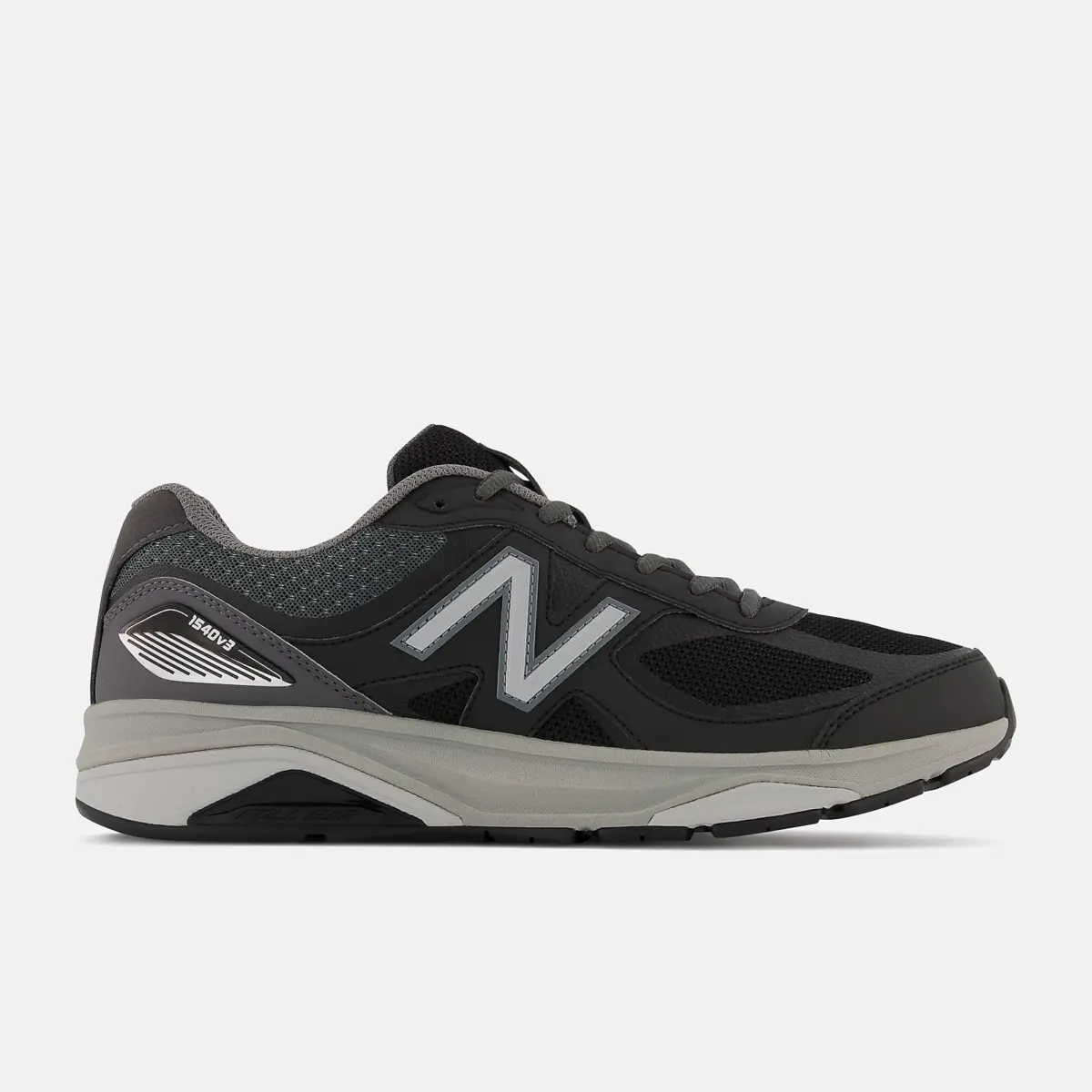 If you need footwear that can support you throughout a demanding travel day, look no further than these New Balance sneakers. Whether it's a morning jog followed by extensive exploration or an evening filled with tapas that extends into the late hours, these shoes are designed to keep you comfortable and supported, regardless of the distance covered. With their dual layers of performance foam and availability in two colours, they strike the perfect balance between support and comfort.
12. Common Projects Original Achilles Leather Sneakers
In recent years, Common Projects has achieved cult status among sneaker enthusiasts and individuals with an eye for design, seeking simplicity and impeccable craftsmanship. If you desire a genuinely fashionable option that withstands daily strolls and seamlessly transitions to the most elegant restaurants and bars in town, look no further than this model.
13. Kizik Men's Lima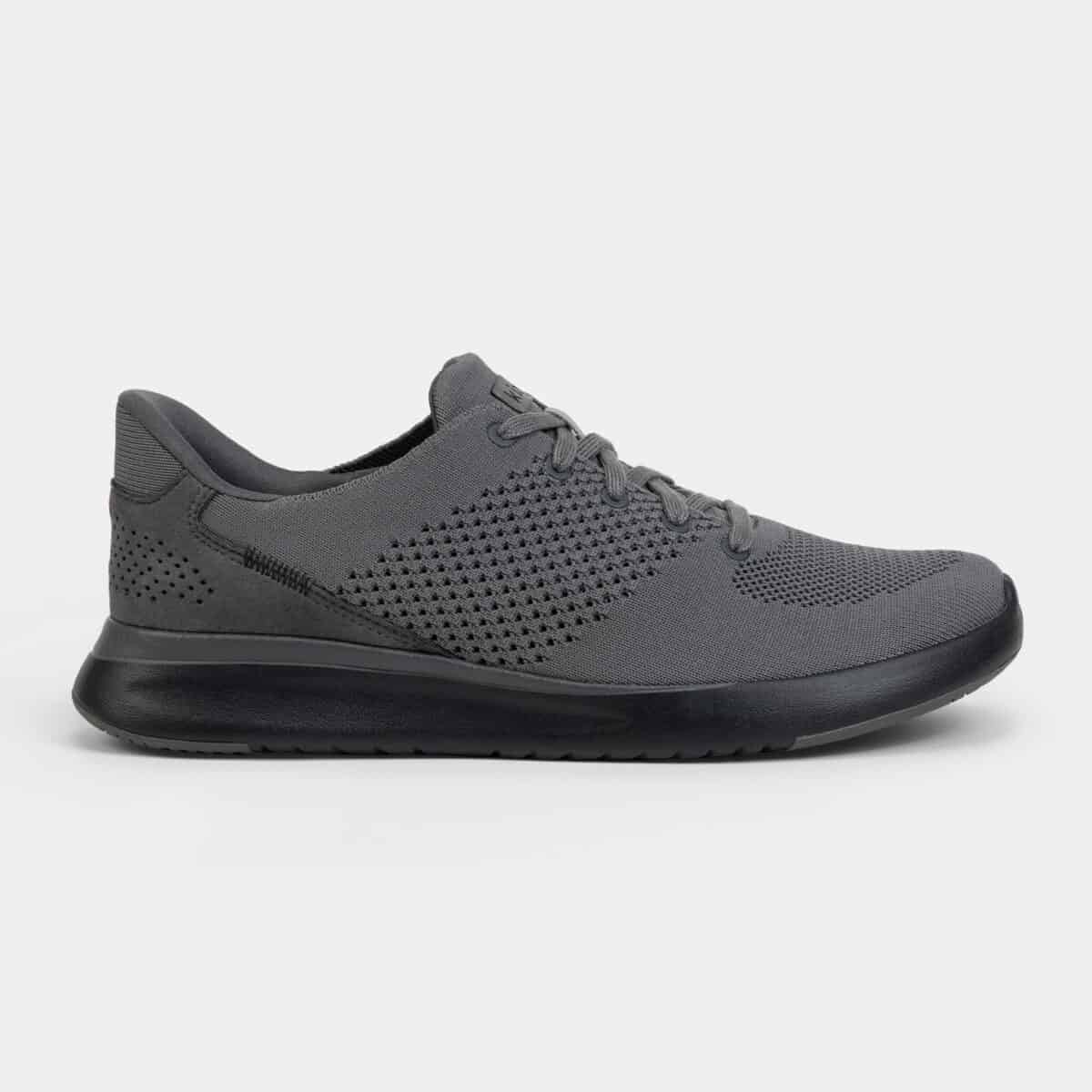 The Kizik Men's Lima shoes are ideal for all-day wear, offering both support and comfort, with the added convenience of a quick, slip-on design. The breathable construction ensures that even without socks, your feet remain sweat-free. Equipped with high-quality Rabbit Foam outsoles and extra ankle padding, these shoes are designed to keep you on your feet, even during the most extended periods of activity.
RELATED: The 18 Craziest Sneakers In NBA History
14. Adidas Ultra Boost 6.0
The Adidas Ultra Boost 6.0 represents the pinnacle of comfort and style. With its responsive Boost midsole and lightweight, breathable Primeknit upper, this sneaker offers a snug yet flexible fit. The Ultra Boost 6.0 seamlessly blends performance and fashion, making it a go-to choice for athletes and sneaker enthusiasts alike.
15. Puma RS-X³
The Puma RS-X³ fuses retro and futuristic elements to create a visually striking sneaker. Its chunky silhouette, vibrant colour schemes, and intricate detailing make it a statement piece. The RS-X³'s blend of style and comfort ensures that it stands out from the crowd.
16. Nike Blazer Low '77 Sneaker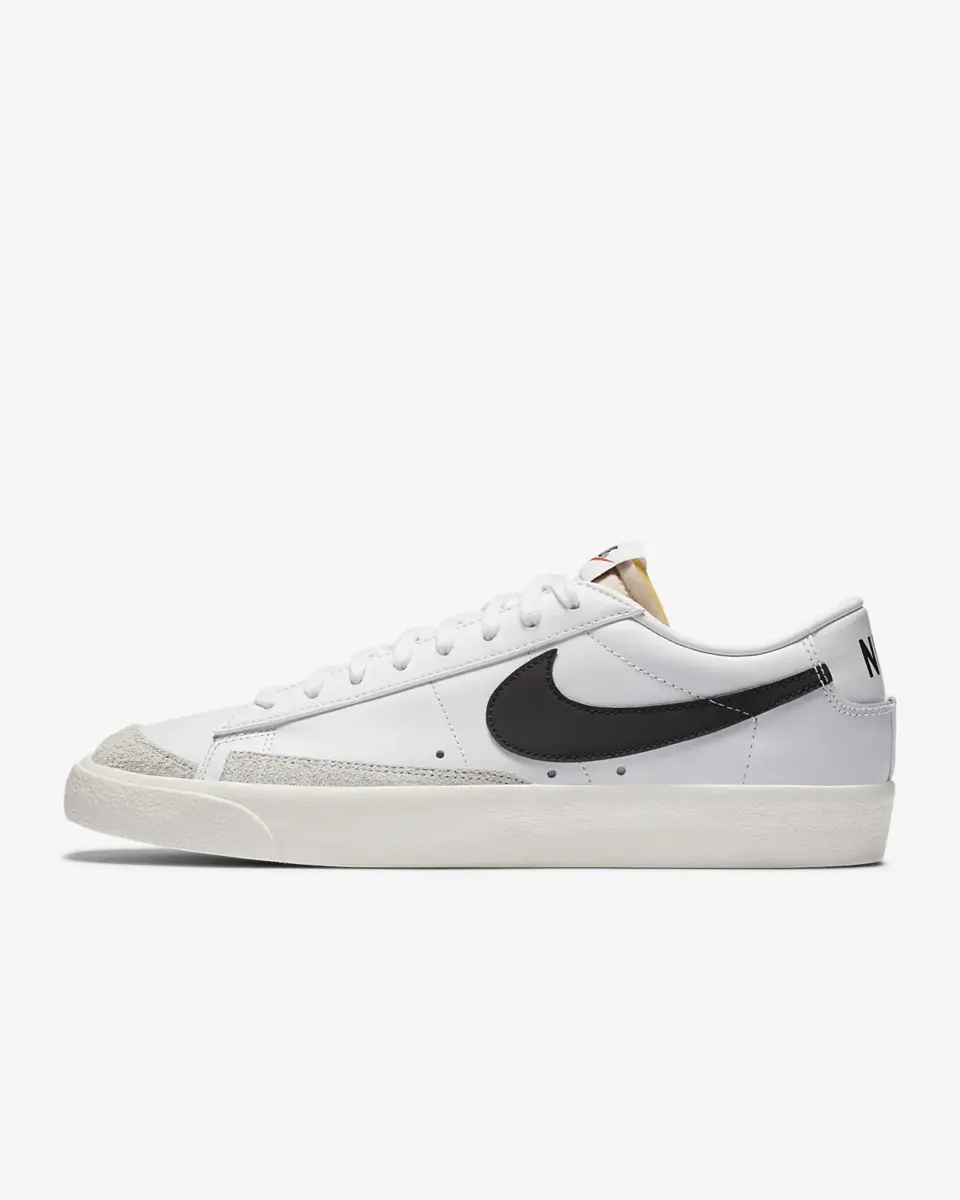 The spirit of classic basketball lives on and thrives within a retro-inspired low-top sneaker from the '70s. With its refined silhouette and smooth autoclaved sole, this shoe exudes vintage charm while keeping up with the modern game. Eye-catching accents, such as patches of textured suede and an unrefined foam tongue, pay homage to the shoe's roots in an unmistakable fashion. Designed with a lace-up style, this sneaker seamlessly blends its layers together through autoclave construction, resulting in a sleek and streamlined appearance.
17. Jordan 4 Retro A Ma Maniére Violet Ore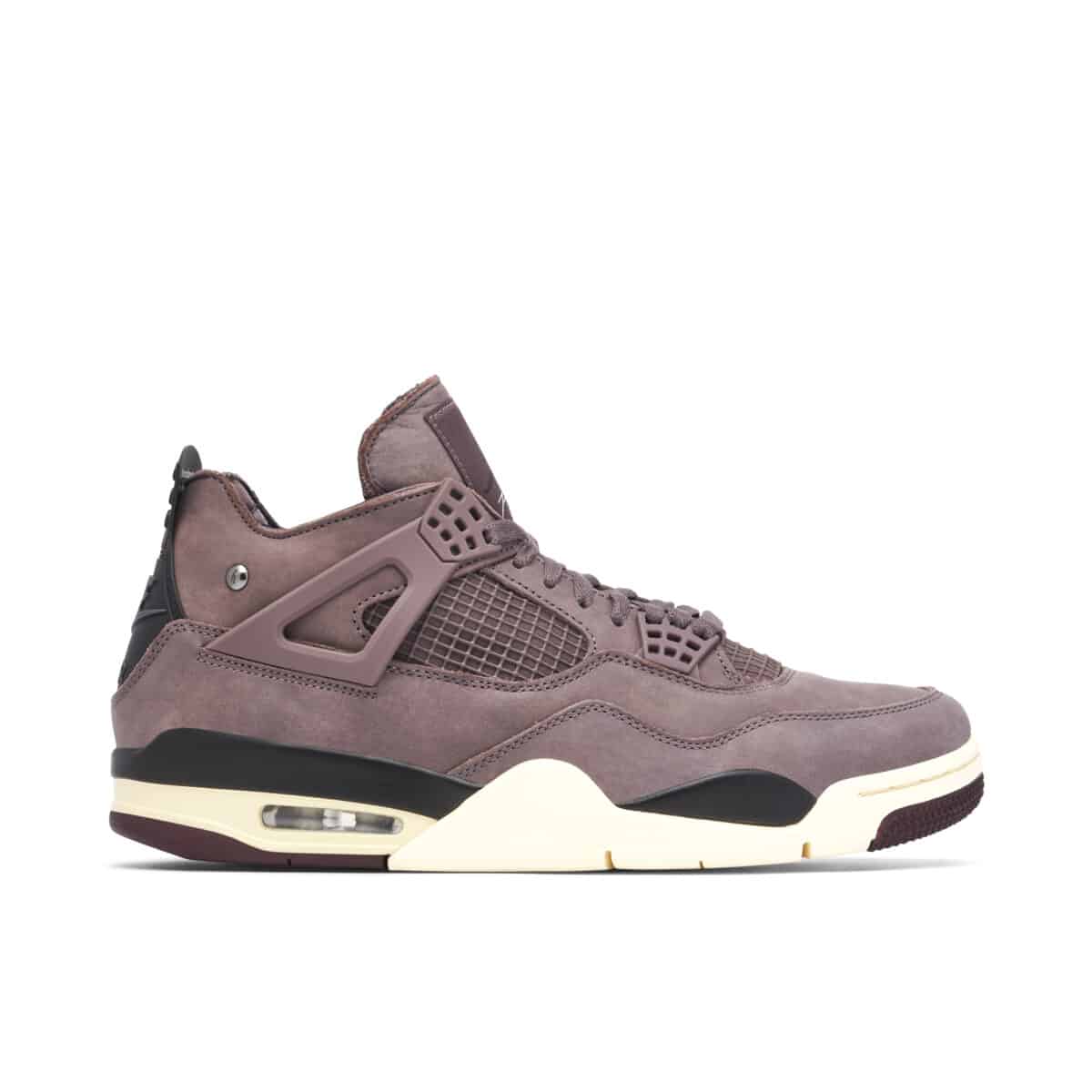 If high-end sneakers are what you're after, look no further. In an exciting collaboration, James Whitner's A Ma Maniére joins forces with Jordan Brand to bring us a luxurious rendition of the AJ 4 silhouette. Introducing the Air Jordan 4 A Ma Maniére, a sneaker that exudes sophistication with its deep and opulent Violet Ore colourway complemented by vintage cream accents. The attention to detail is evident, with sleek metallic pins, tonal mesh embellishments, and a plush quilted interior adding a touch of luxury throughout the silhouette. It's not Prada or Gucci, but these sneakers are best for men who enjoy luxury sneakers.
18. Jordan 3 Retro Racer Blue
This iconic sneaker boasts a pristine white tumbled leather upper, accentuated by sleek grey perforated leather eye stays and signature Cement overlays. The Air Jordan 3 Racer Blue seamlessly blends premium materials with striking hues, resulting in a visually striking sneaker that pays homage to its heritage while embracing a modern edge.
RELATED: The 12 Best New Balance 550 Sneaker Colourways Available
19. Jordan 11 Retro Cool Grey Sneaker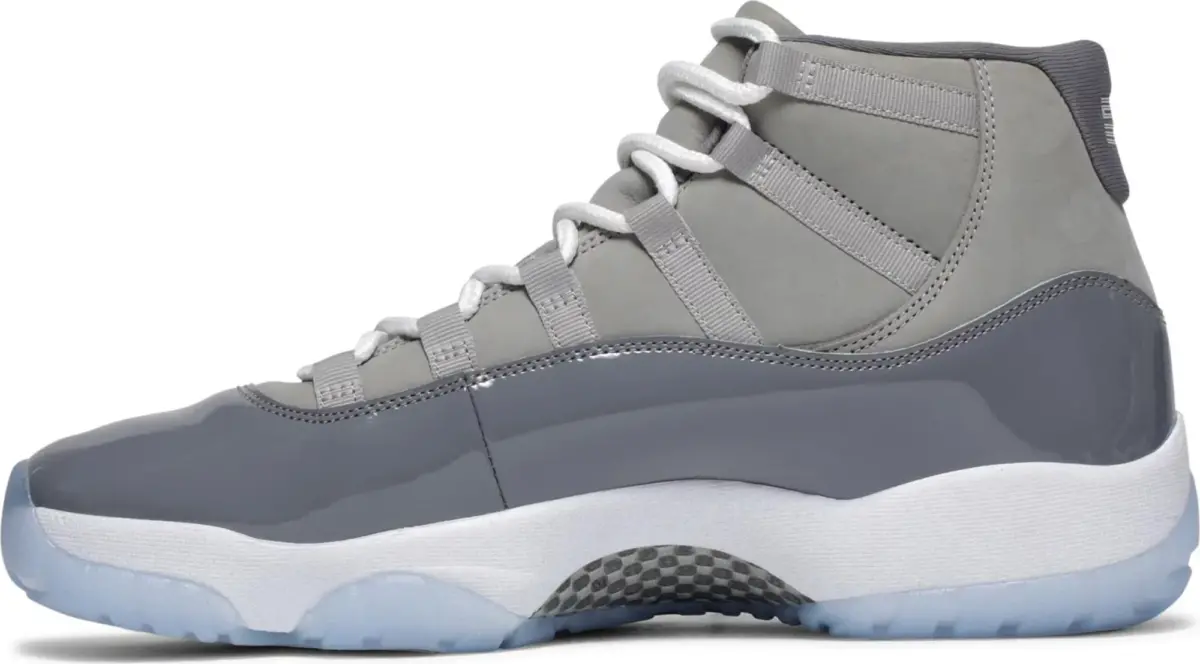 Ever since its initial release in 2001, the Air Jordan 11 Cool Grey has garnered immense praise and adoration, solidifying its status as a beloved colourway within the Jordan 11 collection. If you're a modern man looking for the best sneakers for men in 2023, these come highly recommended.
20. Oliver Cabell Low 1 White Sneaker
If you're looking for the best luxury sneakers for men, the Oliver Cabell Low 1 | White leather sneaker stands as a testament to the unmatched artistry of Italian craftsmanship. From the hand-selected calfskin leather to the durable Margom outsoles, every element of this sneaker exudes sophistication and refined elegance. It is a true embodiment of luxury and style, setting a new standard for high-quality footwear.
RELATED: Sprint to the Top: The 10 Best Nike Running Shoes in 2023
Tell us, what other kicks do you consider the best sneakers for men?